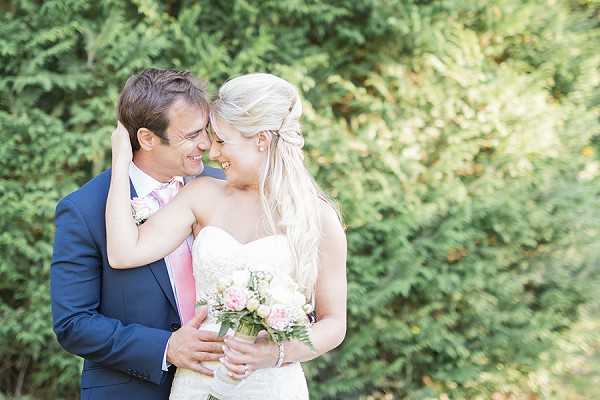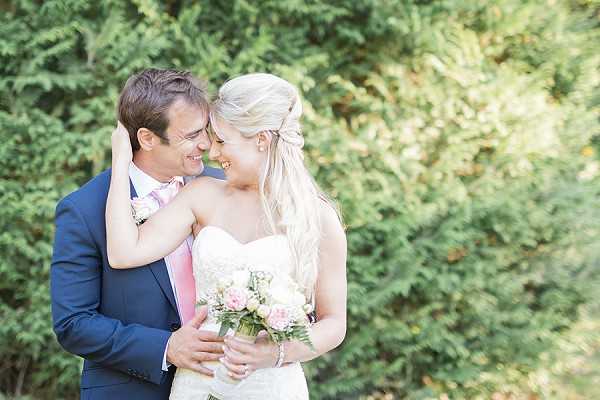 Good Morning lovelies and welcome to another wonderful week here at French Wedding Style. We are kicking the week off with a touch of pure Parisian elegance with today's romantic destination Shangri La Paris wedding which includes delicious treats from Synie's and Ladurée.
If you are looking for a stylish wedding venue in Paris then look no further than the sumptuous surroundings of this amazing hotel which create an atmosphere of pure luxury and indulgence for your guests, it will be a truly unforgettable experience!
John and Jacqueline decided to marry in the city of lights where they had fallen in love just a few years earlier (romantic hey?!). Jacqueline wore a sheer back Lela Rose gown and completed her outfit with a pretty peony bridal bouquet created by Sol Y Flor. I'll now pass you over to Jacqueline who will be walking us through her dream day…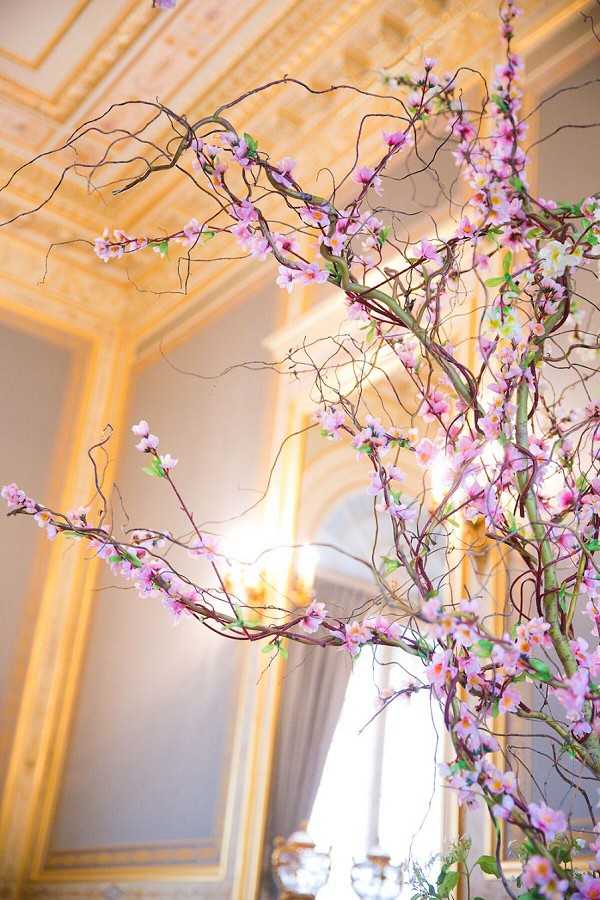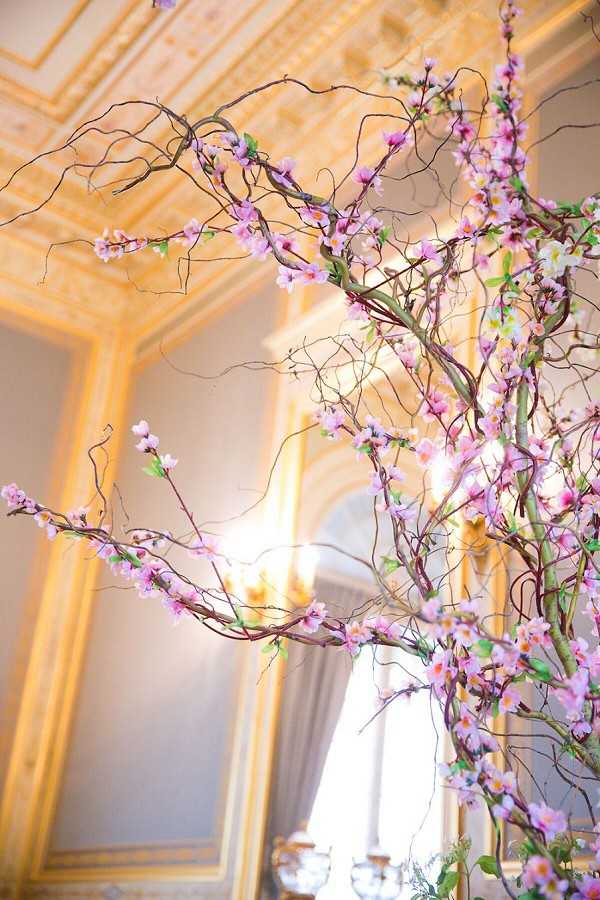 "John and I lived and worked less than a mile apart in downtown Denver for almost a year. We worked in the same building, hung out at the same bars, ate at the same restaurants, but we never met. Then, one wonderful day in October, John walked into my life, and he completely lit it up."

"On a whim, just a few months after we met, John and I decided to go to Paris for my birthday. We spent ten days falling in love in the most beautiful city in the world. From then on, our relationship has been one adventure after another. Three years later, while celebrating his own birthday in Florence, Italy, John asked me to be his wife. So romantic!"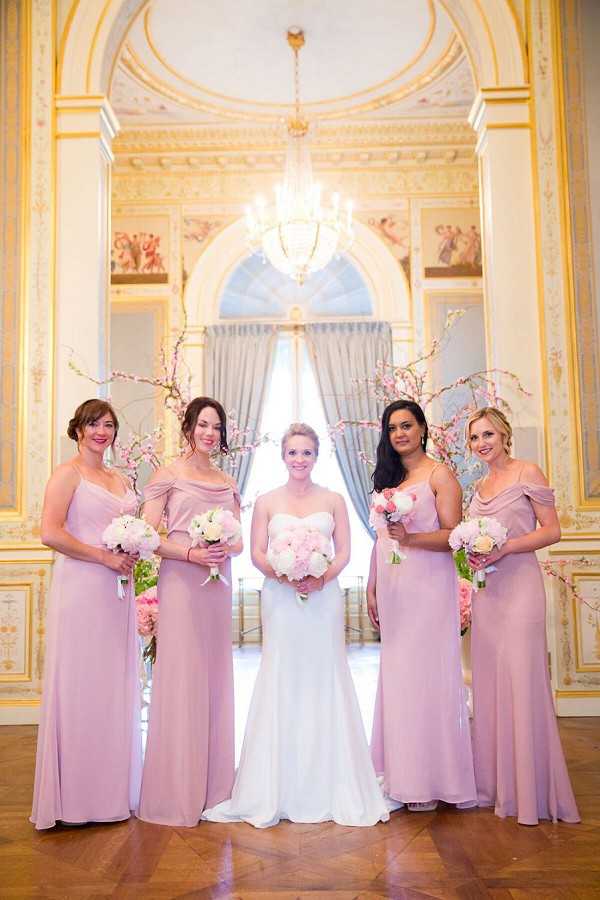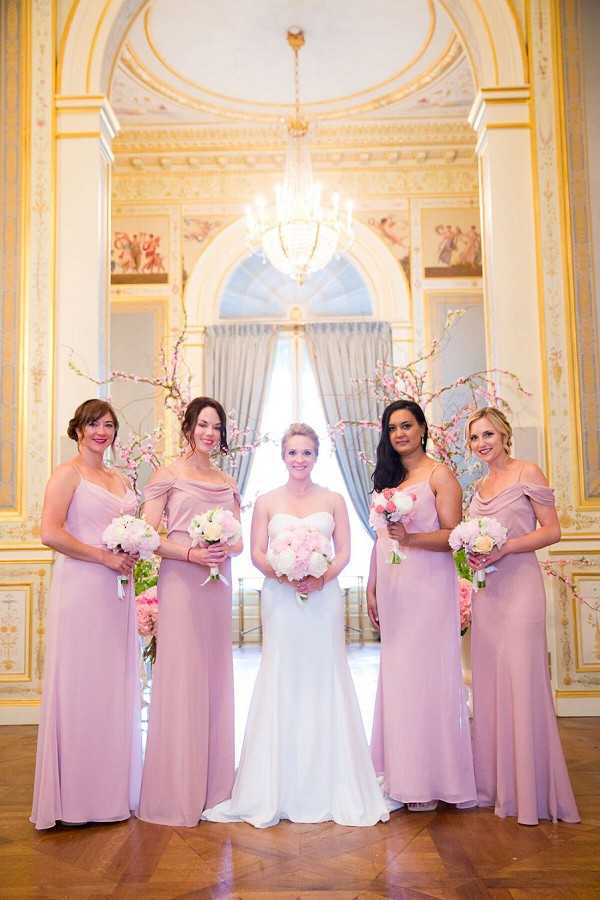 "We knew immediately that we wanted to get married in Paris, the place where it all began. However, I quickly discovered that planning a wedding from thousands of miles away was a daunting and overwhelming task. I honestly could not have done it without Anne at Fete in France! I was able to completely trust her with all of the details of the wedding, which allowed us to spend precious time in Paris with each other, our family, and our friends."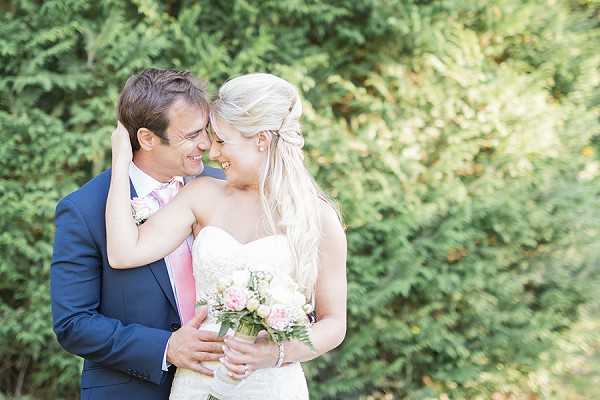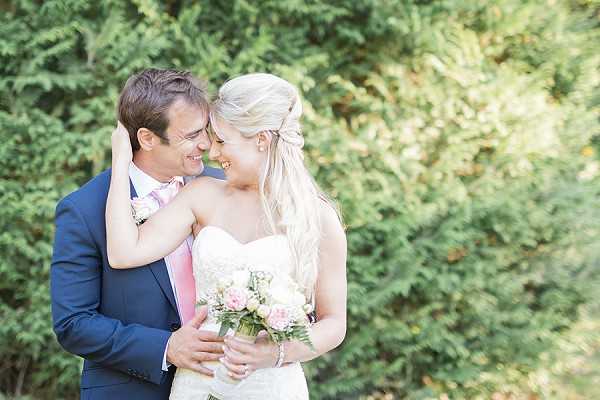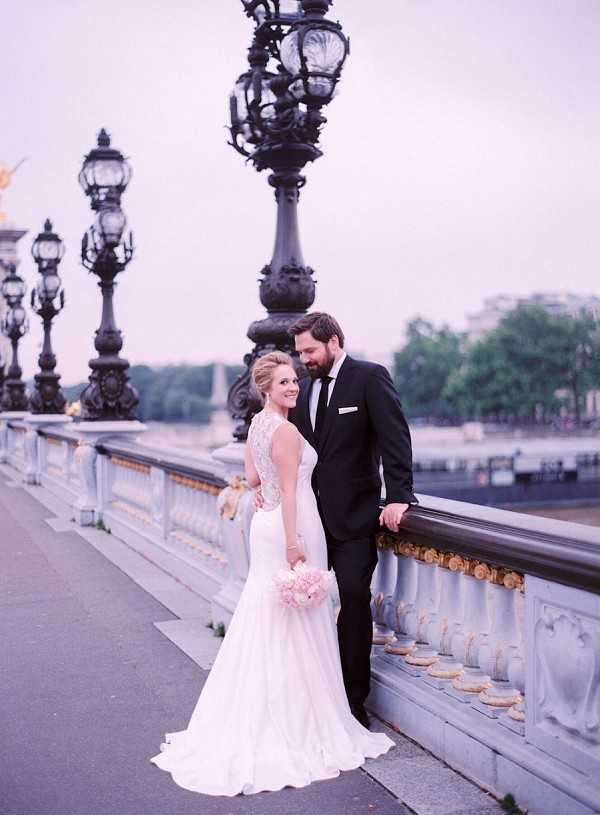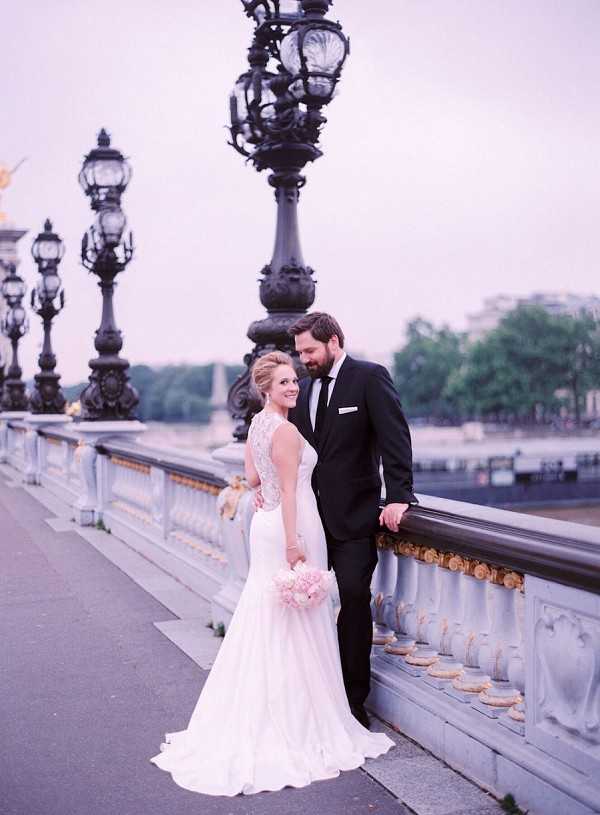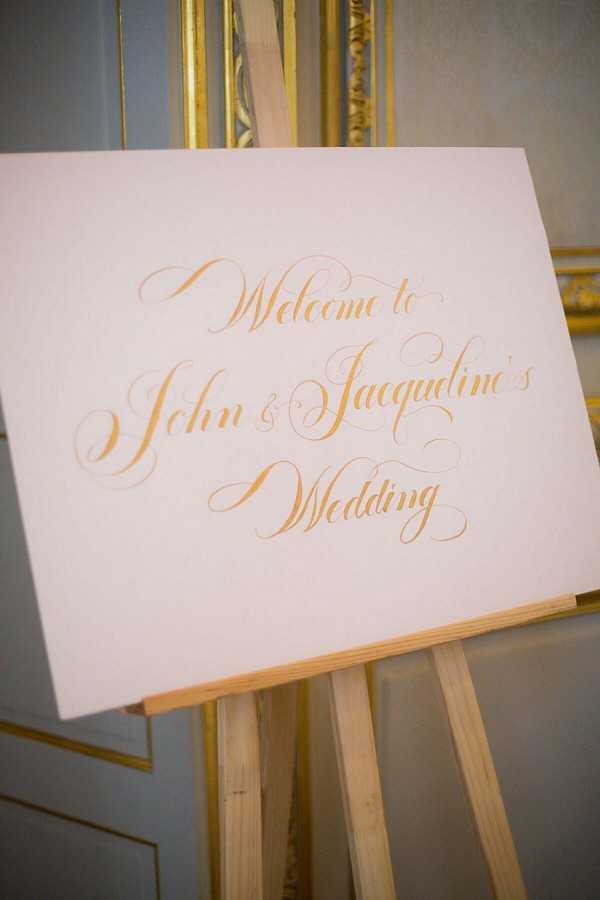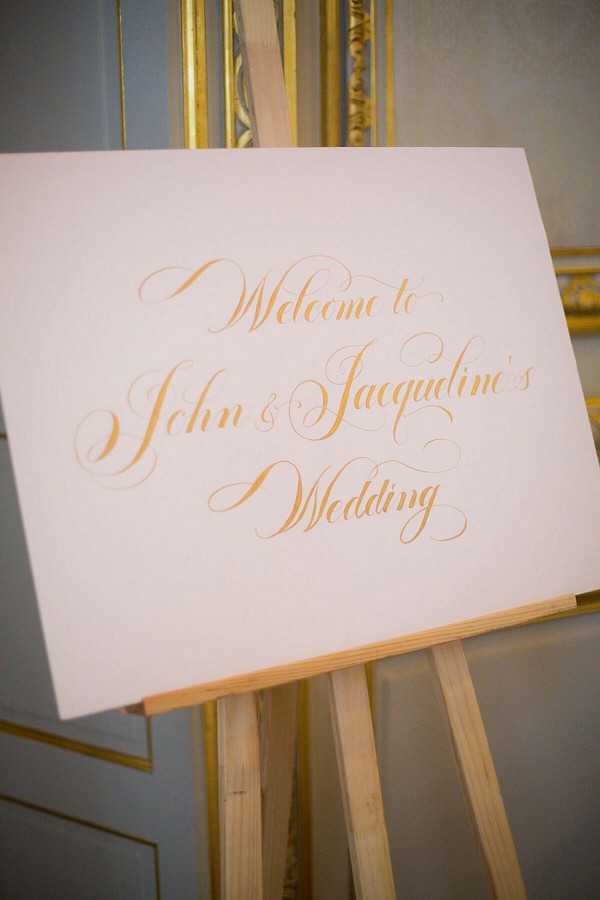 "My advice to any bride would be to surround yourself with an amazing team so that you can enjoy your wedding day. Allow your planner, photographer, cinematographer, florist, etc to do what they do best. Don't worry about the centerpieces, the seating arrangement, or the weather. Let go. Your team has it all under control! Allow yourself to take in every moment of the day. You will never get those magical hours back. Laugh, dance, and drink lots of Champagne."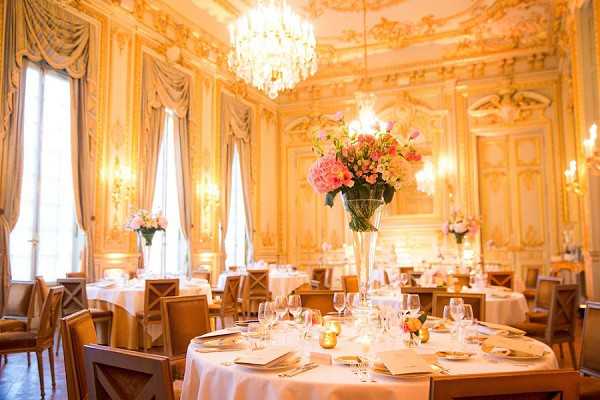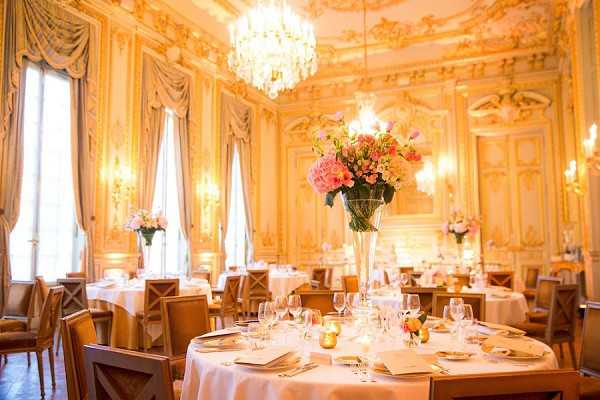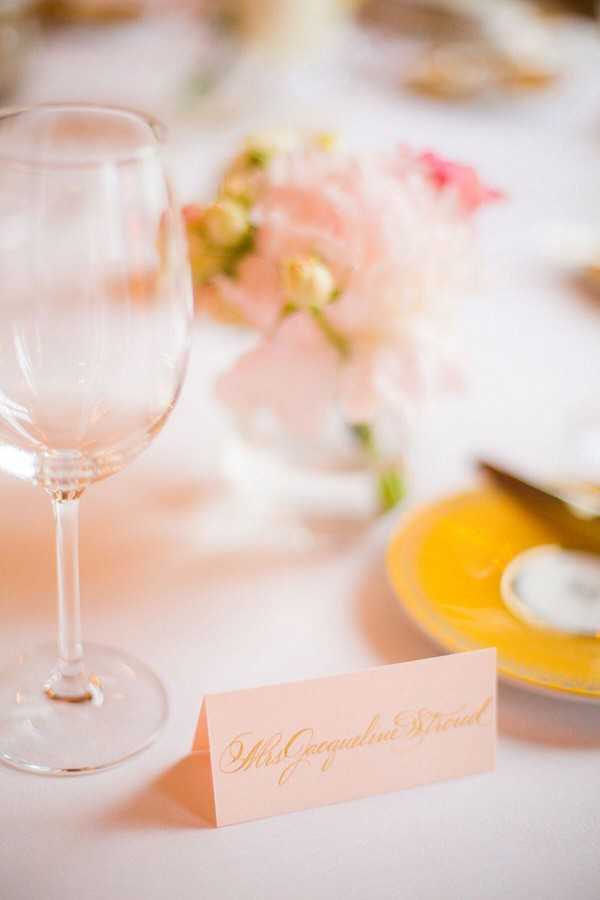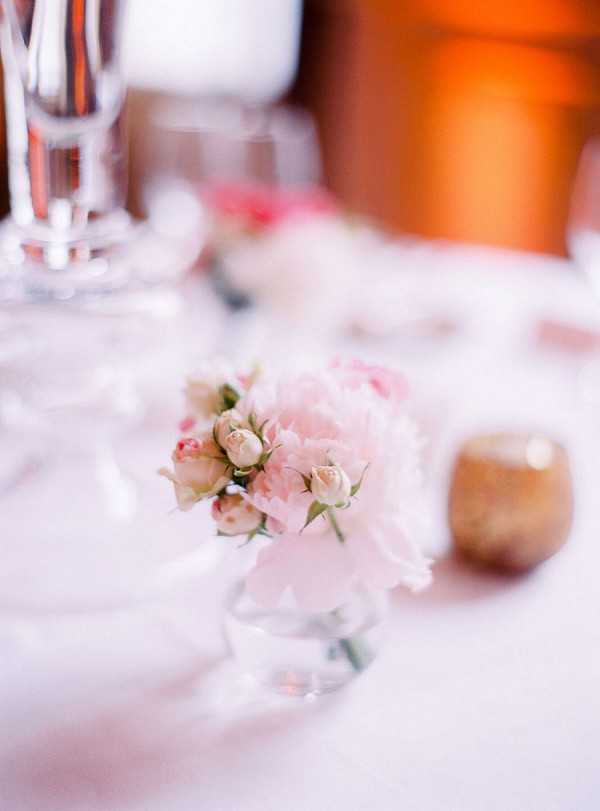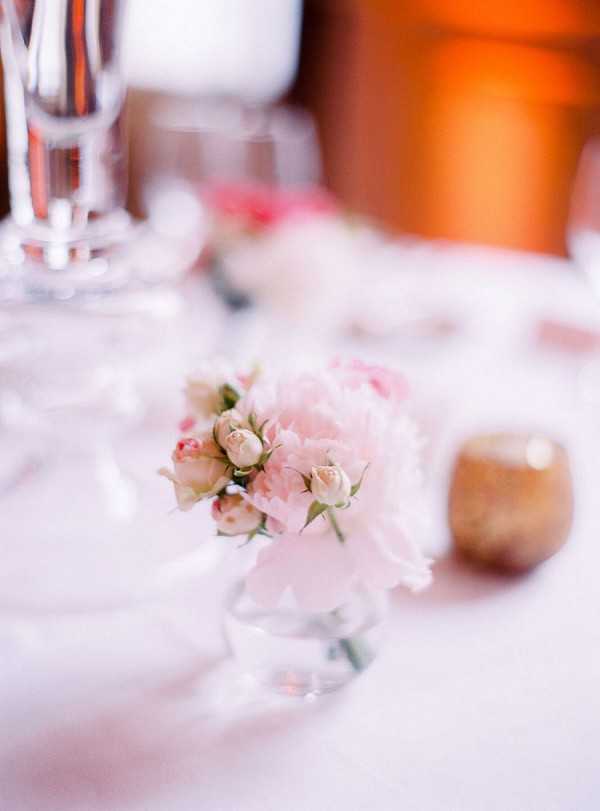 "Most of all, remember what this day is about; It's the day the love of your life becomes your husband! Let it be all about the love that you share. Those are the memories that I cherish most. Listening to my husband say his vows, our first dance, the quiet moment when it was just the two of us before we were announced at the reception are my most cherished memories. That is what it is all about. Everything else will fall into place."
Such great advice from our beautiful bride. Congratulations John and Jacqueline from everyone here at French Wedding Style!
For even more stunning wedding inspiration at the elegant Shangri La check out this opulent Shangri-La Paris styled shoot.
Romantic Destination Shangri La Paris Wedding Snapshot
Wedding Vendors
Planner: Fete in France | Venue: Shangri La | Photographer: Le secret d'Audrey | Videographer: Lyly et Moi | Hair and Make Up: Modern Beauties | Brides Dress: Lela Rose | Florist: Sol Y Flor | Entertainment: Original Paris Swing | Entertainment: Firebirds | Cakes: Synie's | Cakes: Ladurée
Save
Save