Today we are simply rocking the city of love with Ekaterina and Vadim's anniversary in Paris shoot by Olivier Lalin from Wedding Light.  Hubby and I are celebrating our 5 year wedding anniversary next year and for anyone else considering how to celebrate, this shoot has all the elements, passion, love and an experience to remember!

Olivier: "Ekaterina and Vadim visited our lovely city from Moscow, Russia. We spent a couple hours together touring Paris for their anniversary shoot. Ekaterina and her husband just wanted to have a good time and I think the photos show their excitement and happiness completely. They were such a vibrant and wonderful couple and I was happy to photograph them on their anniversary."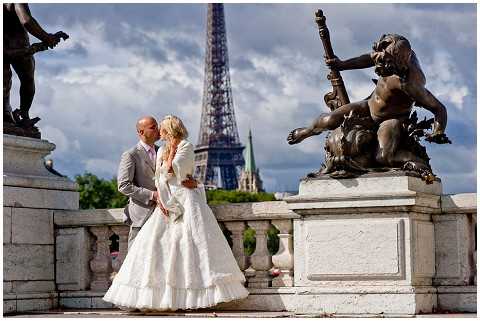 Ekaterina : "Vadim and I have married for four years now. And although we travel quite often, we had never been to Paris. In my mind, Paris is the most romantic and gorgeous city ever and I wanted to come without friends, or our daughter — just the two of us on a romantic trip! So, we decide to come on the 12th of September, the date of our wedding, to celebrate. And then to make things even more special, I decided to surprise him (and have a little adventure myself as well) with a photo session. I wanted a portrait session in my wedding dress and have my husband be in a suit. It was all so lovely and I love our photographs very much!"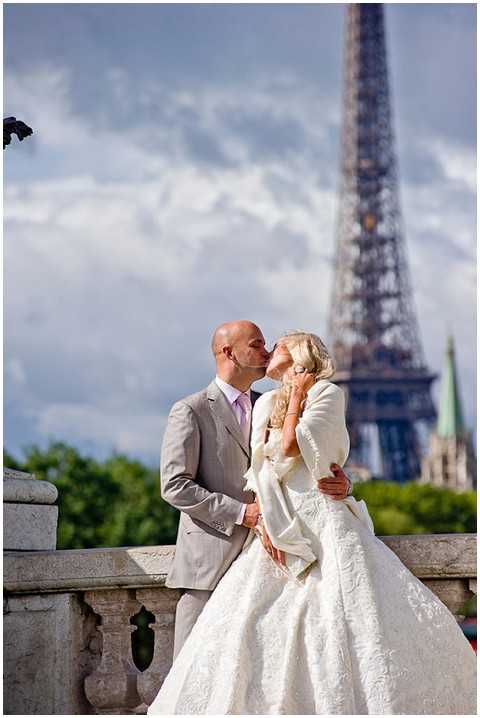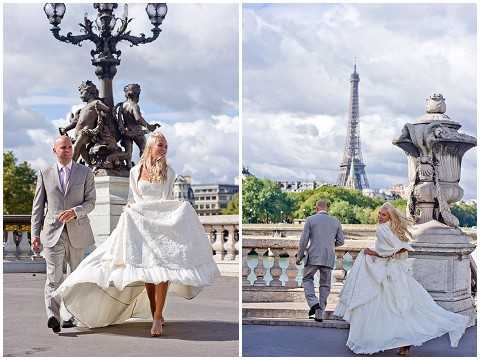 This anniversary shoot really does show what stunning photography can be captured with a couple in love against the beautiful Paris backdrop.
Monique xx
Credits:
Her Wedding Dress : Unknown Italian designer
Her Shoes : Gucci
Her Jacket : Gucci
Her Scarf : Louis Vuitton
His Suit/Shirt :  Ermenegildo Zegna
His Tie : Hermes
His Shoes : Louis Vuitton
Photographer: Wedding Light