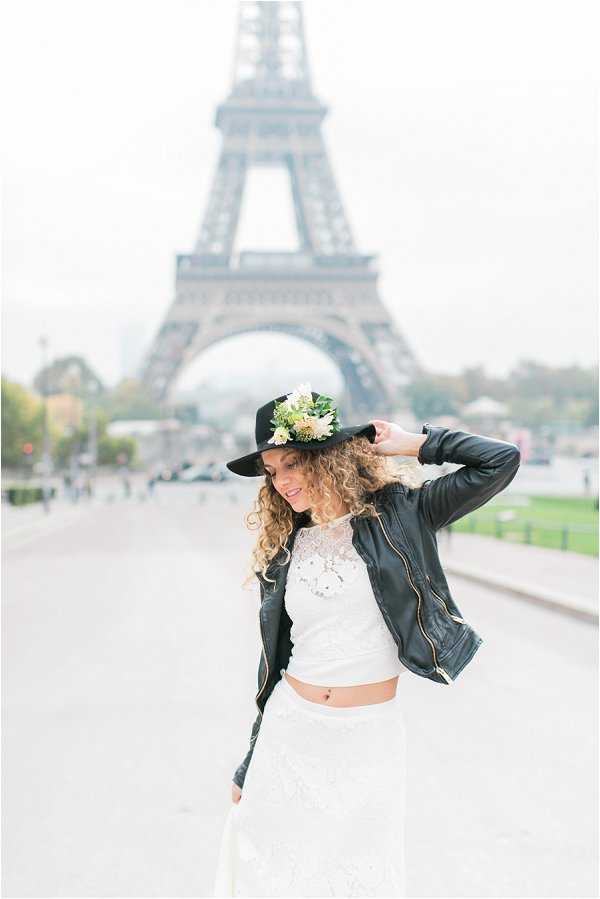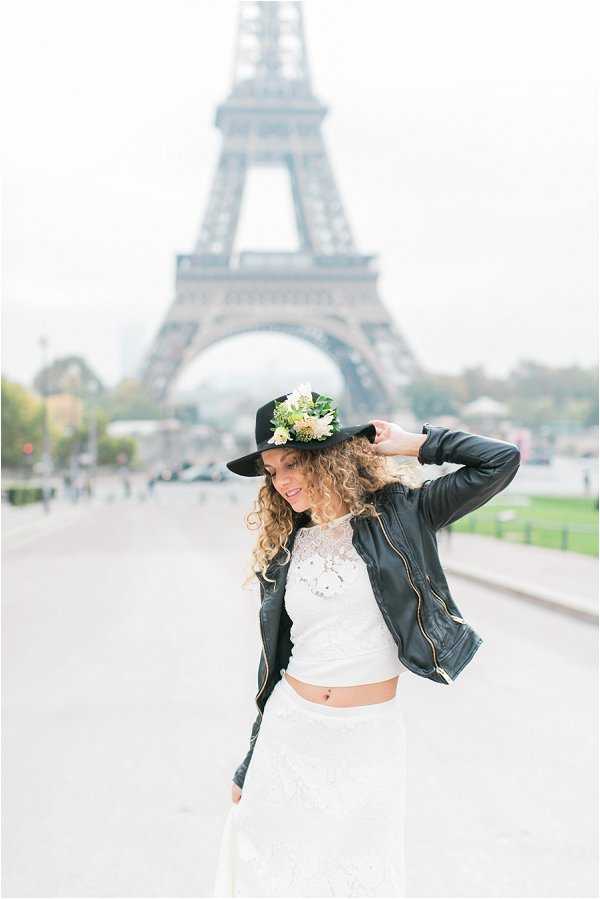 Paris holds a special place in my heart, but one of the things that I love most about it, is in terms of fashion it is a chance to be free, to try new things and be bold with your own style.  This translate to your wedding day too, and today's Rock inspired bridal photography Paris by Kylee Yee is the perfect inspiration to plan your bridal ensemble your way.
I believe that on your way day you want to feel like the best version of yourself, not look like someone completely different.   Have mad curly hair, that is hard to tame – don't hide this on your wedding day.  Wear glasses like I do, don't switch to contacts – plan your bridal ensemble to include your glasses!
The wonderful photographer behind this simple yet powerful shoot Kylee Yee takes us through the concept:  "The idea for this shoot was to create a shoot in Paris – the beautiful city of lights, but with a more modern boho/edgy twist than is usually seen from shoots in this romantic city. 
Otaduy are a talented boho and rock inspired bridal label based out of Spain.  With collections named 'Wild at Heart' and 'Lovers Ritual' I think you can get a feel for their brand.  They design dresses for the creative, romantic, modern bride and their two-piece design from their 'Lovers Ritual' collection was perfect for the shoot.  The idea of the shoot was to do something simple and fashion forward and not to overcomplicate it too much. Simply put, I wanted to capture a carefree, free-spirited bride in Paris.
Inspired by the strong combination of black, gold and blush, I wanted to weave pops of these colours through the shoot, hence the black hat, black leather jacket, gold rings and black shoes.  We shot around the Trocadero, the back streets of Paris as well as the Pont Bir Hakeim bridge.  The talented ladies at Eagle Eyed Bride so kindly provided some beautiful black and gold stationery to suit and the lovely Estelle from Estelle Preston Flowers put together a gorgeous bouquet, floral head crown and flowers to line the side of the hat which really added that something extra to the shoot."
Rock inspired Bridal Photography Paris Snapshot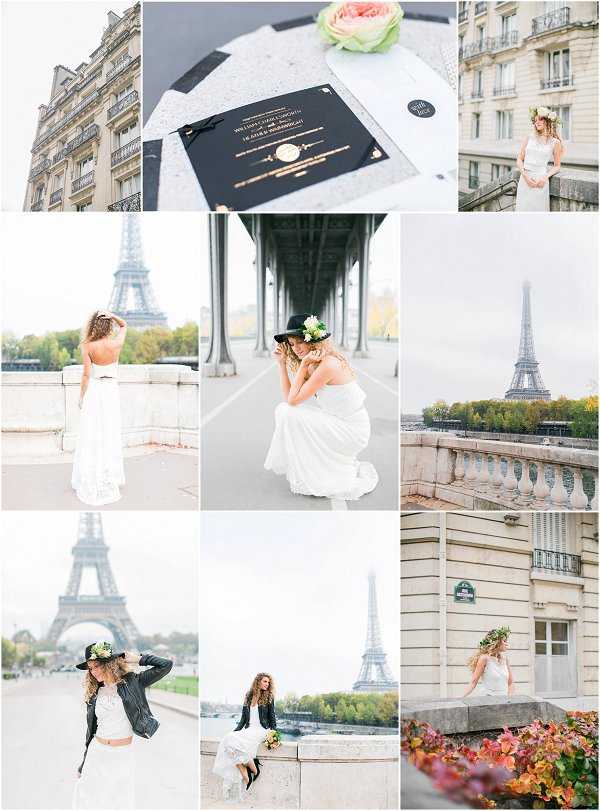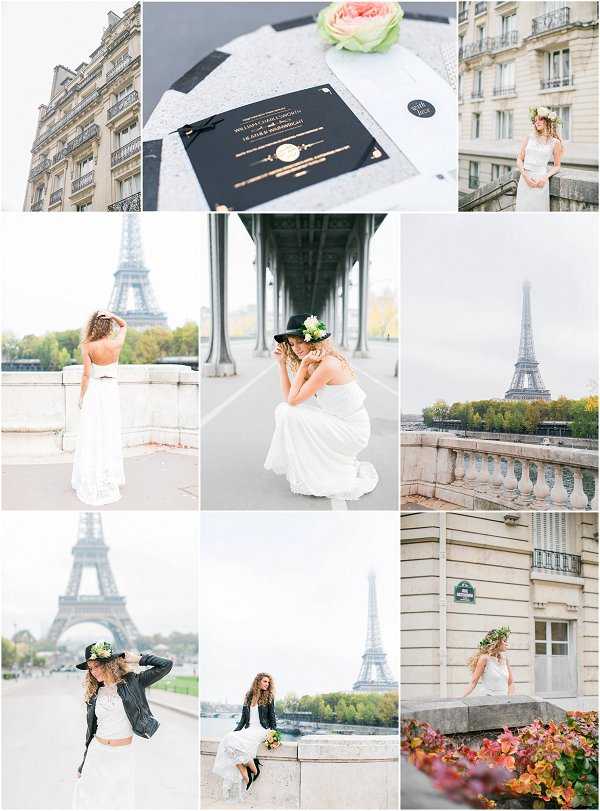 Wedding Vendors:
Photography: Kylee Yee | Dress : Otaduy | Hat : Urban Outfitters | Leather Jacket: Zara | Flowers: Estelle Preston | Stationery – Eagle Eyed Bride