Here at FWS we love to feature French wedding dress designers and today we wanted to share with you the beautiful designs of talented designer Rime Arodaky. We've had the pleasure of featuring French wedding dresses by Rime Arodaky many times on the blog and we are always hugely inspired by her new designs. Her designs are fresh yet elegant perfect for a modern day bride.
"Her urban and modern bride breaks codes and taboos by displaying slits and vertiginous backs, and sulphurous laces revealing unprecedented sheer detail … all in an unconventional and offbeat atmosphere: far from castles and traditional bouquets. The Rime bride is a heroine out of a Sofia Coppola movie, with messy hair, barefoot, young and sexy, natural and rebellious, a mix of Kate Moss and the famous French movie character Manon des Sources."
All Rime's dresses are made in France and are altered in Paris for that authentic Parisian touch. They also offer a custom-made service to suit your needs. Visiting their stylish website will fill you with inspiration and excitement about 'THE' dress!
Below is a selection of stunning designs from backless gowns to elegant jumpsuits, there really is something for everyone. Don't forget if you can't find something you like, be sure to visit more Rime Arodaky collections here.
Rory Skater Dress With Pockets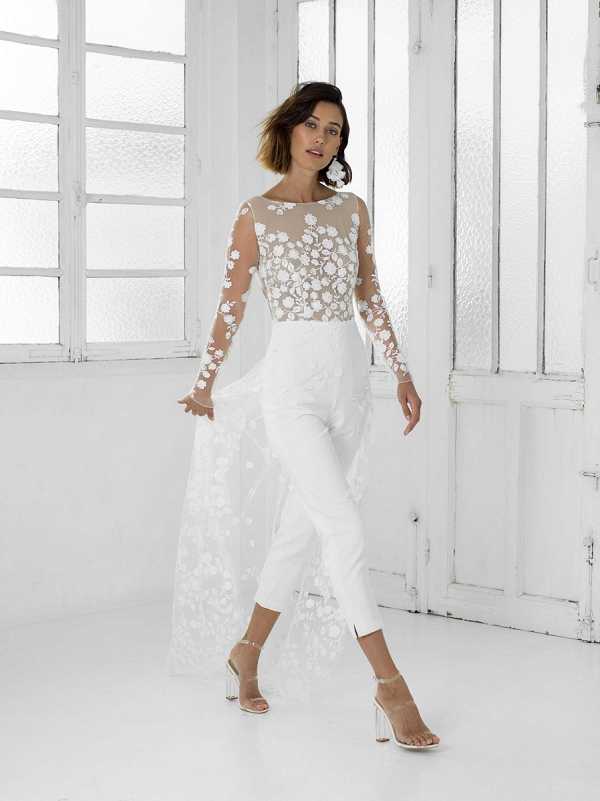 Patsy Jumpsuit With Fitted Pants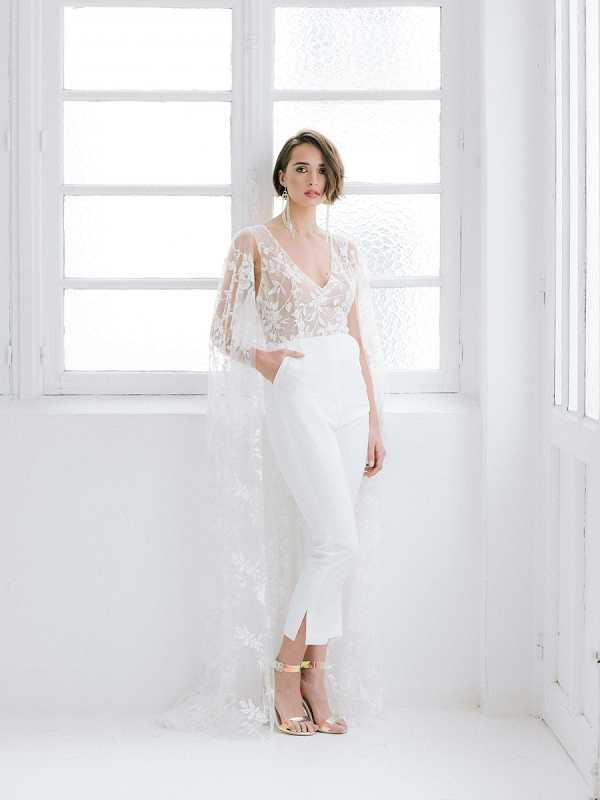 Niagara With Sheer Cape
Gahan Fitted Jumpsuit
Liam Fitted Crepe Dress With Cap Sleeves
Devin Fitted Crepe Dress
Blair High Waisted Dress
Coppelia High Waisted Skirt With Off The Shoulder Top
For more information on Rime Arodaky visit and purchase at Rime Arodaky
Rime Arodaky 2019 Bridal Collection Snapshot