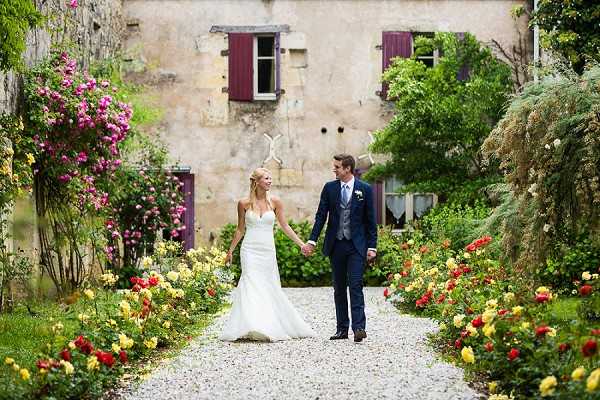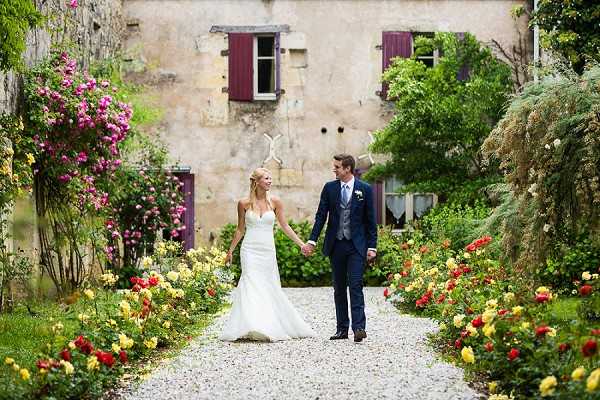 A Magical day at Chateau Sentout Bordeaux wedding
Morning lovelies, we hope you are having a great start to the month! Today we are heading off for a relaxed Chateau Sentout Bordeaux wedding.
Today's wedding features pretty blooms from FWS vendor Atelier Deco'ps, a stylist and florist which specialises in special events and weddings in the south west of France. (Bassin d'Arcachon, Dordogne or Pyrénées)
Sylvie Borderie is there to offer you great advice whether you are planning a Chateau wedding or something simpler. Whatever your project is, it will be her project, she will do everything to make your decorations unique and personalised.
Bordeaux was elected best European Destination in 2015
The wedding of our bride and groom Anna and Joseph was held at Chateau Sentout, Bordeaux. An intimate wedding venue which caters for weddings of 50 to 100 guests and as Bordeaux was elected best European Destination in 2015, it seems the perfect place to say 'I Do'. There are so many beautiful things to see and do, you can read more about this stunning city as part of our wanderlust series with the assistance of Diane Kenyon-May from DKM Luxury Rentals.
We will now pass you over to Sylvie of Atelier Deco'ps who will be walking us through todays Bordeaux Wedding…
"We met the first time in winter at Chateau Sentout to discuss about decoration, which different places to be decorated as the little chapel, so cute for a small wedding."
"Anna and Joseph were really easy to discuss ideas with, they had simple wishes. They wanted only white flowers with foliage, simple and countryside bouquets for the table. Just a beautiful white rose inside."
"Anna would like to have a bridal bouquet with babies breath and some white flowers inside. So I have found beautiful, small carnations to mix with the babies breath."
"They went with their family and friends, only 50 people. They stayed in Chateau Sentout, discovering the amazing gardens and swimming pool."
"The weather was a little bit rainy at the beginning, but there was a good feeling, happiness and joy!"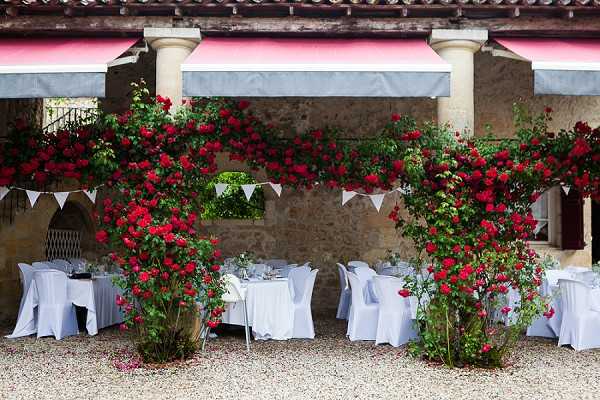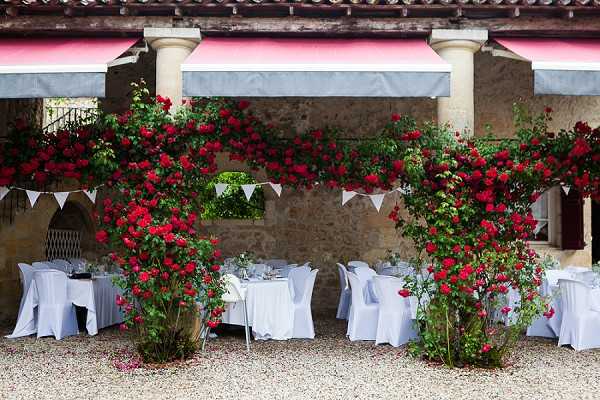 "Friends were really kind, preparing some decoration, as little gift for the guest. The celebration took place in the chapel, the cocktail in the garden ( no more rain 🙂 !! )"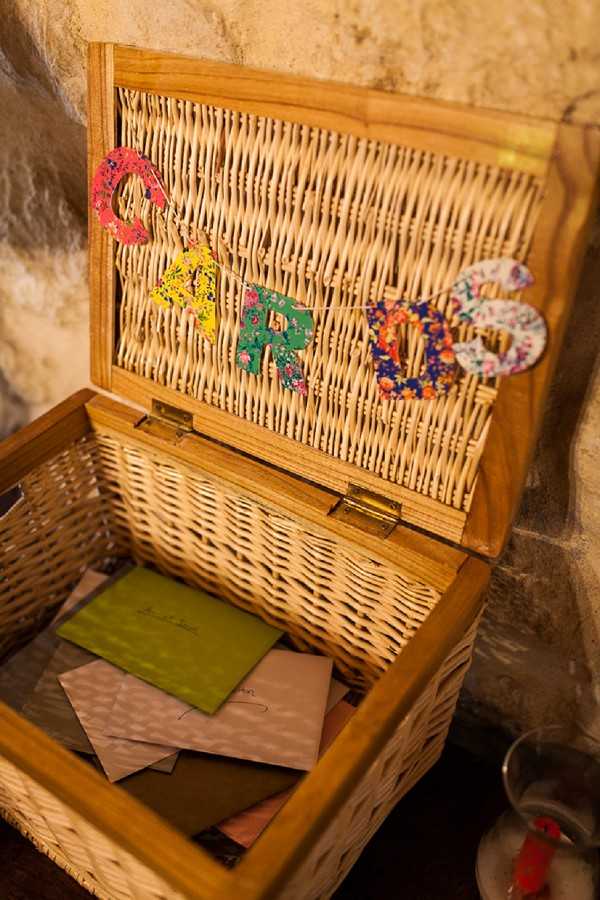 "The diner was also in the garden but under the "roof " and the dancing was inside …"
Congratulations Anna and Joseph from everyone here at French Wedding Style!
For even more beautiful Bordeaux inspiration check out this fairytale inspired Bordeaux Chateau styled shoot which features a stunning lace sleeve backless gown fit for a princess. Who doesn't love a fairytale?!
Relaxed Chateau Sentout Bordeaux Wedding Snapshot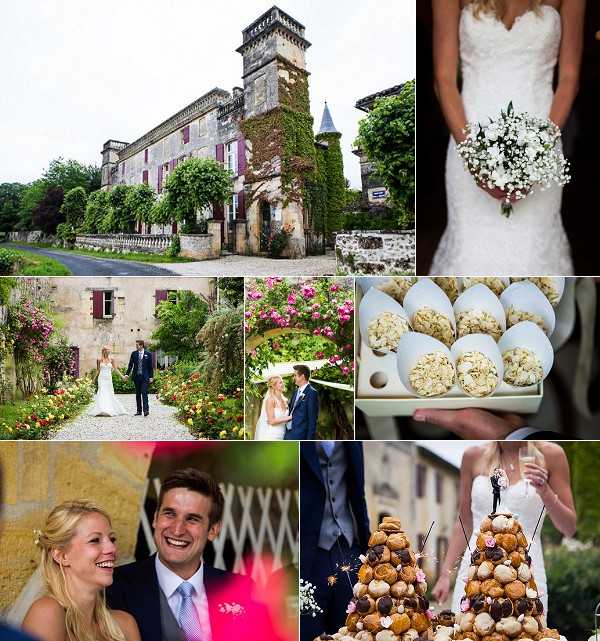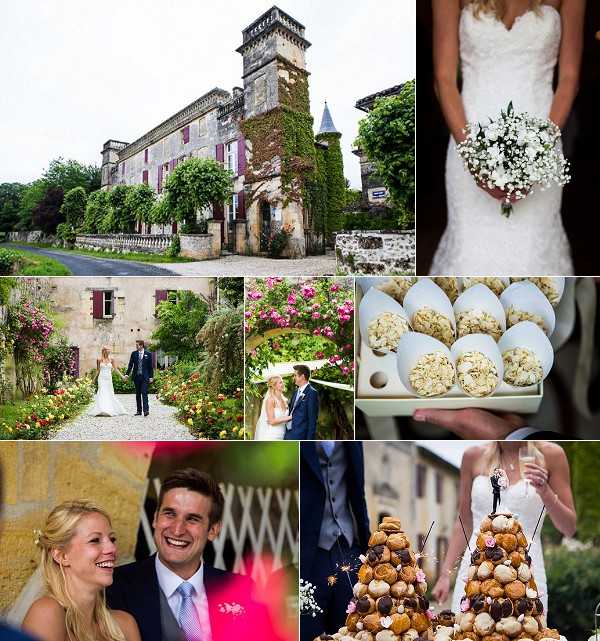 Wedding Vendors
Venue: Chateau Sentout | Photographer: Patrick Chatelain | Florist: Atelier Deco'ps | Caterer: Claude Prévost | Music and Lighting: Rip it Encore
Save
Save
Save
Save
Save