Even more beautiful shots coming off the red carpet from Cannes, but how do those celebs get the perfect silhouettes?  The answer, foundation underwear is crucial to the success to show stopping silhouettes AND the secret to stunning bridal pictures aswell.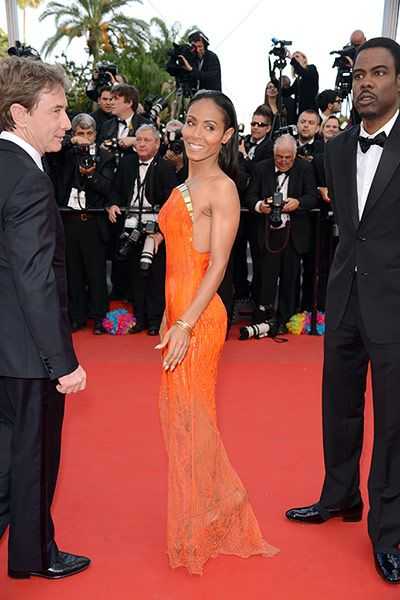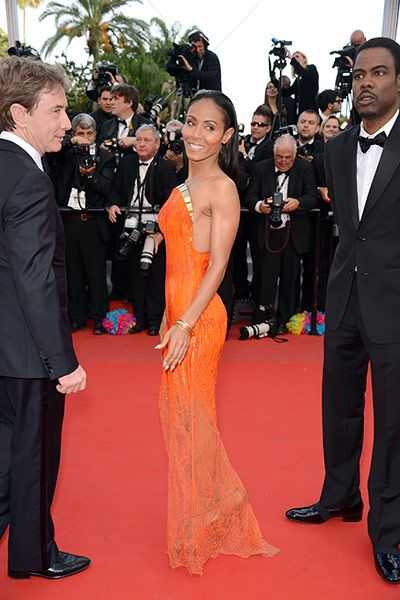 Source
So today I am taking a look at foundation underwear and bridalwear foundations with the help of industry leader, Spanx and their arsenal of slimming and smoothing products.
For those ladies who are looking to create a sleek waist line the ASSETS Fantastic Firmers High-Waist Mid-Thigh Shaper shapes the midriff  and provide extra support for the thigh and hip areas.  The floral embellished tulle mermaid gown below from Monique Lhullier fall 2012 collection has an elongated bodice which benefits from the shaped waistline.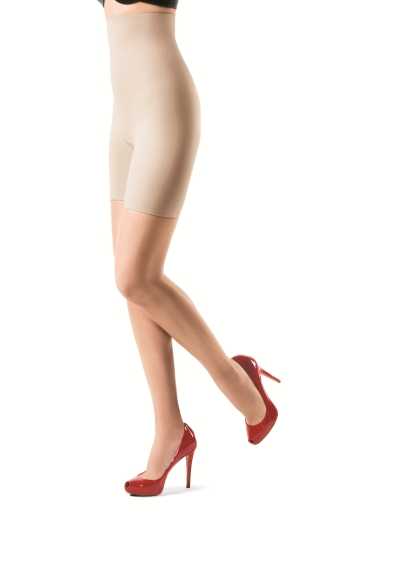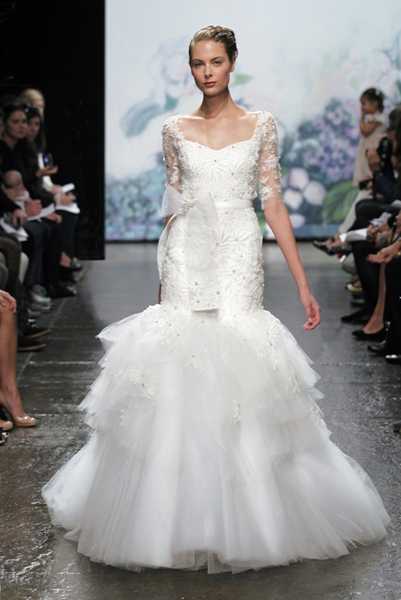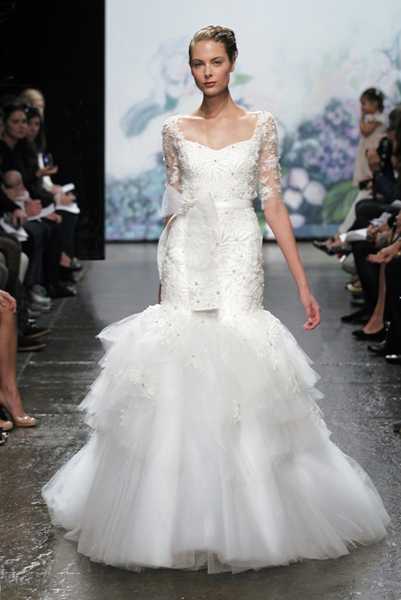 Make sure that every angle of your wedding photos is star quality with Slimplicity® Booty-Booster Short.  On a dress such as the Aurelie from  from Kosibah the hand stitched lace appliqués and ivory zibeline fishtail skirt, draws the attention to your bottom which you can accentuate with the Butt-let pockets in the back  of the Slimplicity® Booty-Booster Shorts, giving you the option to add a "cheek" size.
If you are opting for a figure hugging shear wedding dress such as Viola from the Windsor Rose China collection by Claire Pettibone, then the Simplicity Open Bust Full Slip Nude will provide a smooth foundation which is incredibly important, especially when wearing silk.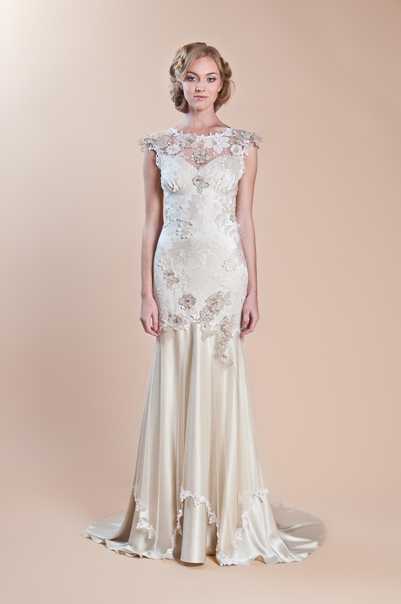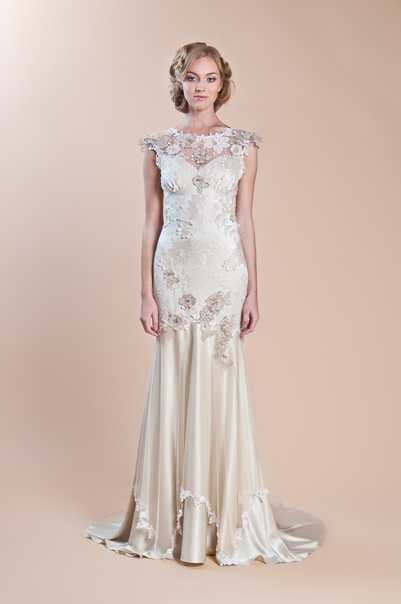 And lets not forget all those blooming brides to be, and Spanx have the Marvelous Mama Unbelievable Underwear that can also smooth you and bump out for your big day.
Foundation underwear might not be the most glamorous item to buy on your wedding list, but they are definitely an investment that can enhance your chosen dress.