We are travelling to the South West France for todays real life wedding Poitou-Charentes region where I am visiting in March.  Benjamin and Mariette's DIY french country wedding is so sweet and enchanting, made all that special as it took place at a family-owned rustic stone villa in a charming village in the french countryside.
This wedding is the epitomy of a french countryside wedding, rustic and acknowledging its location, with local produce and wildflowers acting as decoration.
Photographed by international photographer David Blair, the wedding ceremony took place in the garden amongst the apple trees and grape vines, whilst guests watched the relaxed atmosphere from wooden benches.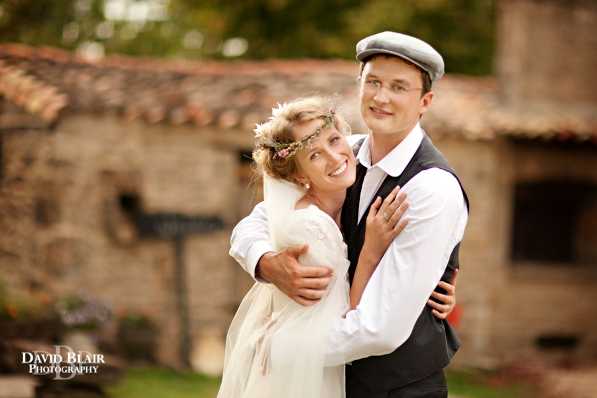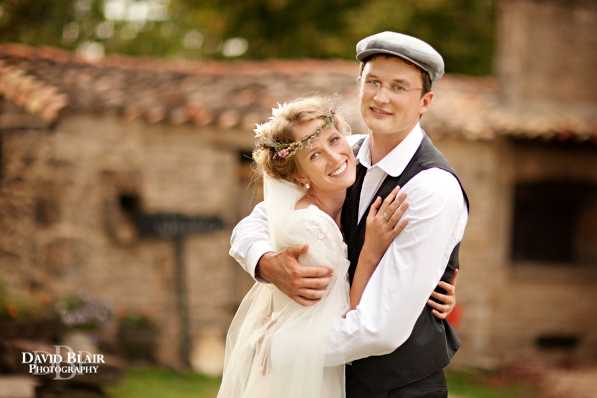 The little flower girl is SOO cute and had beautiful circlet of flowers in her hair to match the brides.
The wedding featured lots of wild flowers cut the morning of the wedding including one of my current favourites lavender.
The bride and groom took some time out before the reception to wonder into the beautiful woods surrounding the villa for photos.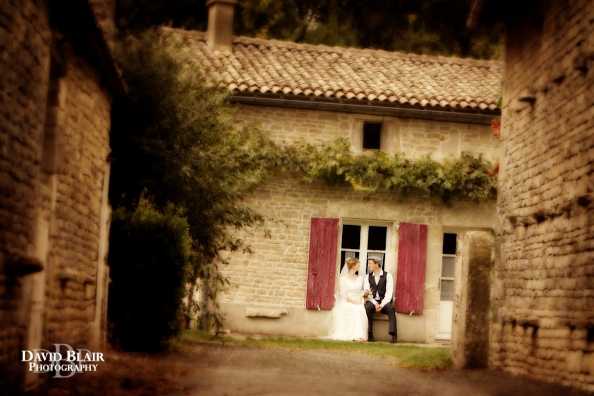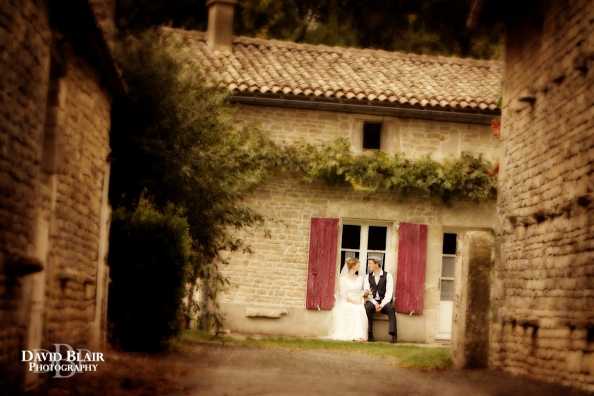 Benjamin and Mariette's rustic and lively reception included many DIY elements including handmade paper decorations and jam jars filled with candles and flowers.  The guests were treated to a South African BBQ, following Mariettes roots and the fun filled entertainment included guests singing and performing pieces to hounour the happy couple.
For those planning their own french countryside wedding take a look at Chateau de Fayolle in the Dordogne or L'Autre Vie in Bordeaux.
Thanks to David Blair for helping us share in this wonderful wedding and many years of happiness to Benjamin and Mariette.