We are visiting the Dordogne for todays real life weddings france for the wedding of Anna and Anthony, organised by english speaking wedding planners in France –  Fête in France
After a traditional Korean wedding ceremony in LA, Anna and Anthony came to France to celebrate their wedding with 45 friends and family members. They privatized a stunning Chateau in the Dordogne Valley, a beautiful and rustic region of France known for its excellent food and especially for its foie gras.  Guests traveled from far and wide to arrive at the Chateau but were treated to a weekend full of events.
The night before the wedding they hosted a candlelight rehearsal dinner at the traditional stone farmhouse on the property.  The day-of festivities were held at the Chateau itself which has sweeping views of the surrounding Dordogne river valley.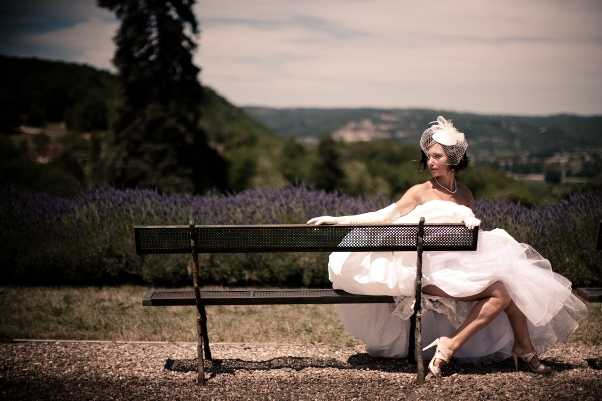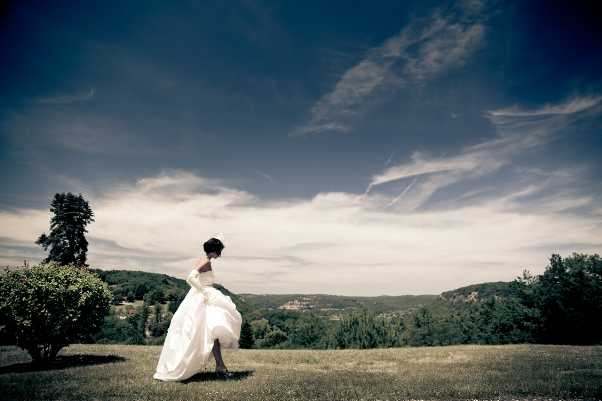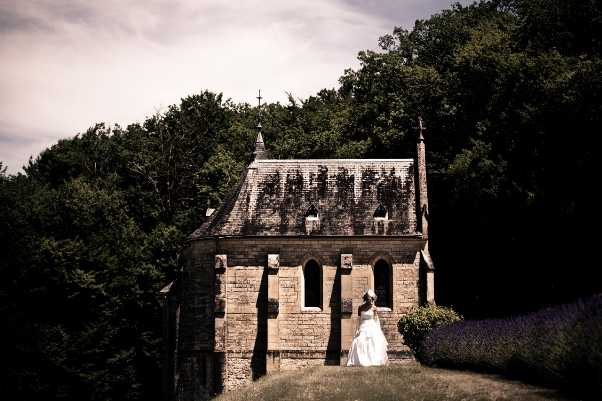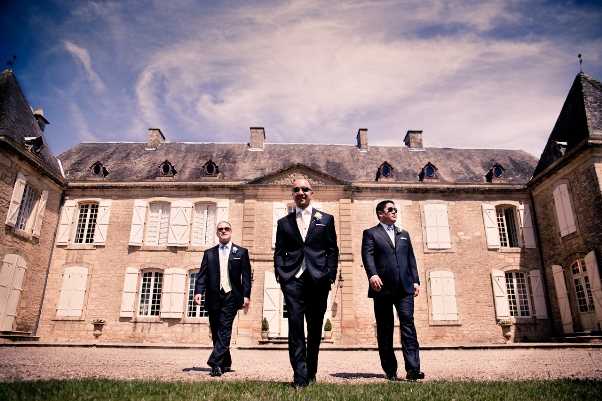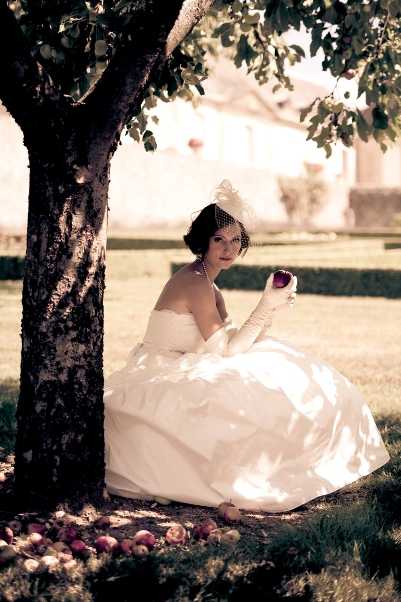 The intimate private chapel from the 1800s hosted the ceremony that featured a harp, string and clarinet trio with a close friend of the couple serving as celebrant and one of the bridesmaids with an amazing voice singing Ave Maria.  (And, might I add, looking fabulous despite the airline having lost all of her luggage, bridesmaids dress included!)
It was unseasonably hot weather so the cocktail took place in the shade of the trees with views of the countryside and accompanied by a local band of Englishmen, the George Smith Quartet.
Dinner was served at one long table for 45 in front of the Chateau as the sunset and the stars came out.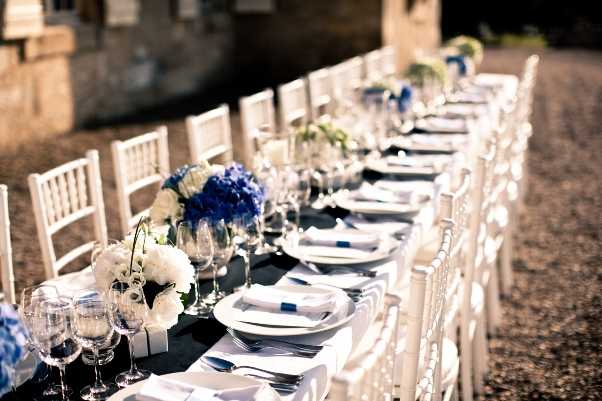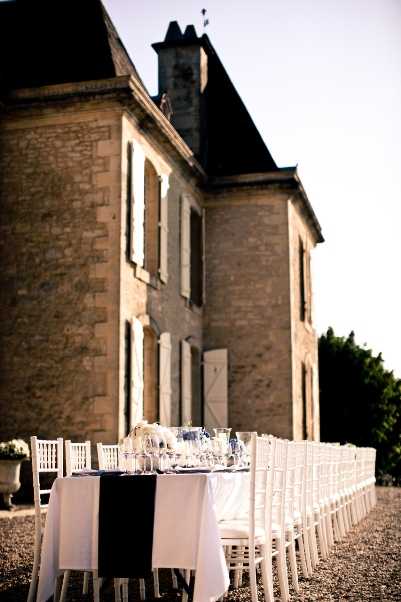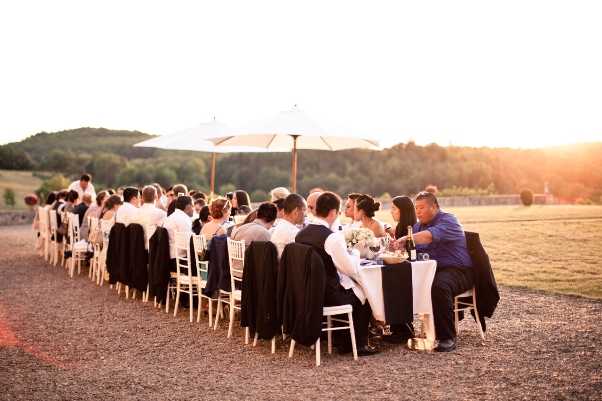 The bride had two different dresses – one for the ceremony and then she changed into a shorter dress with blue heels for the reception and dancing. The mother of the bride, a florist, created all the bouquets and centerpieces herself using a palette of white, blue and touches of green.
For the food, the bride and groom had specific ideas.  They love attending chef Amy Jurist, of Amy's Culinary Adventures, underground dinners so they decided to recreate the same ambiance at their wedding and had her come all the way from LA to cook up a storm in the Chateau kitchens!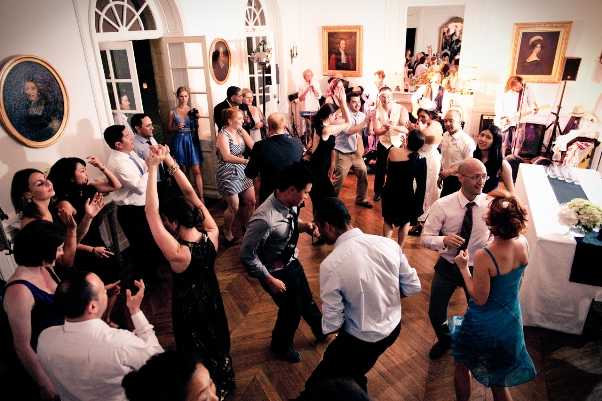 Often there is a preconception that to have a destination wedding in a French Chateau you have to have a large wedding party, but I love how elegant yet intimate this wedding is.
The bride Anna is simply stunning in the photos, which would not be out of place in many of the vintage glam couture bridal ranges. Thanks to Fête in France and Kevin & Katie Hulett  for sharing the beautiful wedding with us and many happy years to Anna and Anthony.

Credits:
Photographer – Kevin & Katie Hulett
Catering (Wedding Day) – Amy Jurist
Rentals – Souchon Libourne
Flowers (supplier)
Eric Delibie – Art et Fleurs
24 Ave Thiers
24200 Sarlat-la-Caneda
Email: [email protected]
Music for ceremony & cocktail – Trio Glinka
Email: [email protected]
Music for cocktail & dance – George Smith
Wedding Cake : Les Gourmandise de Lucco
La Couture
24220 Bezanac
Hair & makeup – Carey Hawkins
Organization – Fête in France