I have the most delightful shabby chic country real life wedding Provence to share with you today, captured by Jean-Louis Brun and planned by Fête in France.
Fête in France talk us through the wedding day:  "We just had the pleasure of planning a rustic chic wedding for a lovely couple from Toronto, Leah and Matt.  The two had originally began their wedding plans with their native city in mind, but as the guest list (and therefore, expenses!) kept expanding, a very appealing alternative option presented itself: to get married in France!

Their very intimate ceremony and reception was held on the beautiful grounds of the luxurious housing complex they were renting in Pertuis, near Aix-en-Provence, in the south of France.  The statuesque old trees were the most perfect natural scenery, we added just a bit of glamour with a sparkling chandelier and some gorgeous flowers, thanks to the very talented florist, Laetitia C. The couple and their families sat down in the open air to an incredibly delicious French dinner created by the skilled chef Philippe Sublet of Le Restaurant du Lac. Jean-Louis Brun was the photographer that did such a wonderful job capturing the beauty and emotion of the celebration. "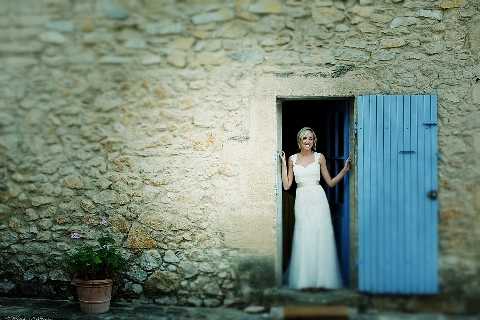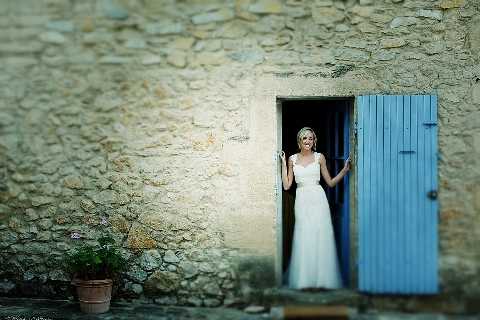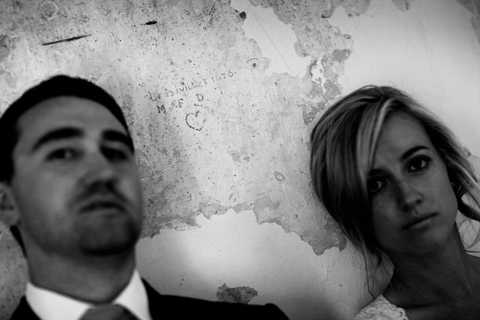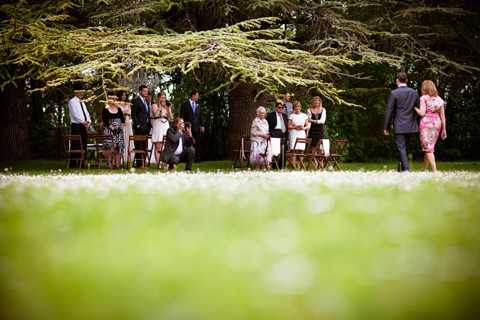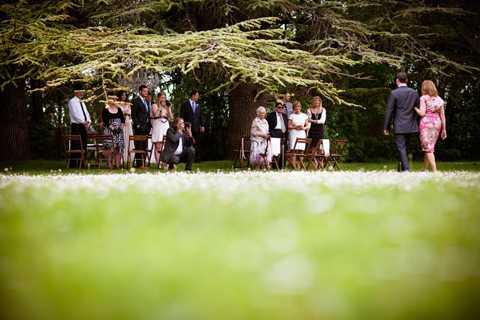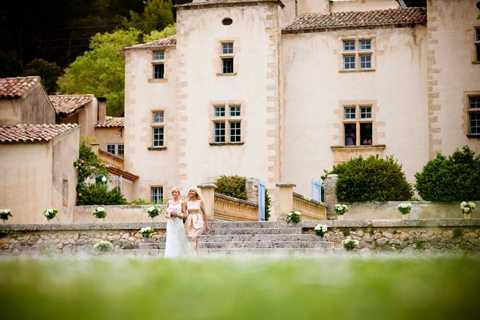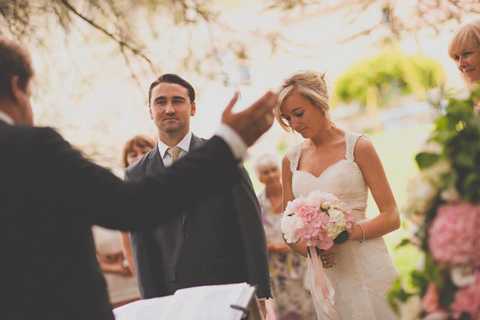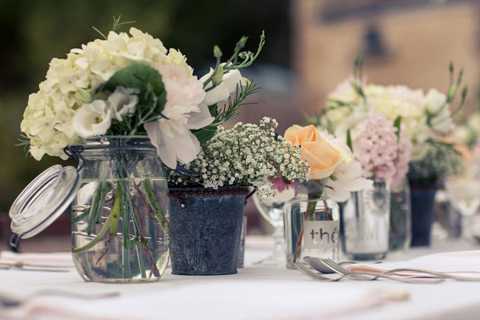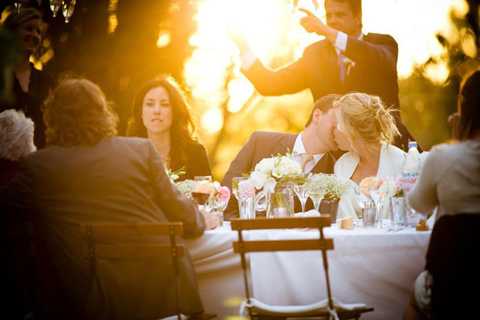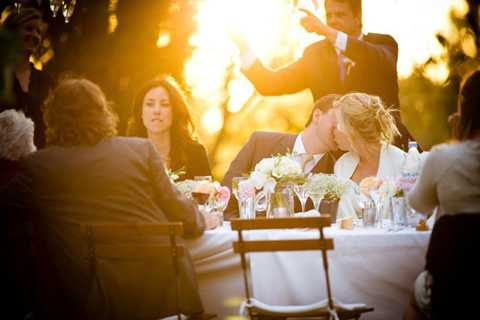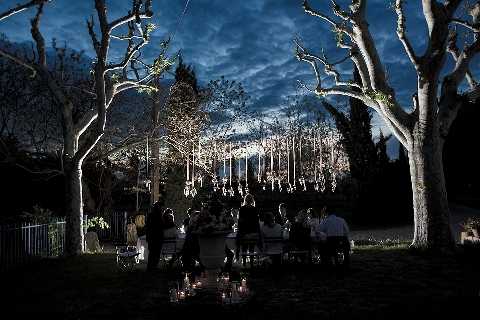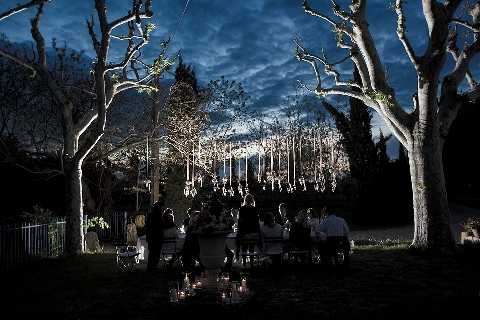 Thanks to Fête in France for sharing this wonderful wedding and if you are planning your wedding in France, supplier details are below.
Monique xx
 Credits
Planners: Fete in France
Florist: Laetitia C.
Photographer: Jean-Louis Brun
Cuisine: Philippe Sublet of Le Restaurant du Lac
Decor & Lighting: Phos – http://www.phos84.com/
Celebrant: Peter Madan
Gown: David's Bridal