Today I am delighted to bring you a DIY real life wedding Paris of Beatrice and Thibault who got married in Nogent Sur Marne, just outside Paris and photographed by Andreas Photo Studio.
"We chose to get married in Nogent-sur-Marne because it was very close to Paris, but in the nature as well. We loved the idea of getting married on an island and that we had to take a boat to go to the venue. There were also a lot of hotels just across the Marne, so it was very easy for everybody to go to their rooms afterwards. Another plus: Nogent-sur-Marne is reachable by commuter-train and as not everybody had a car, this was a huge relief in the organization!
The special touch of this venue is also that we had the whole house for ourselves, which really made us feel at home. The decoration looks like a family house and we had different rooms in which we could circulate. No other weddings or other people around, that was great!!"
"For the biggest part I did everything myself, including hand making the invitations."
"My husband's clothes were beautiful, we bought them at Smalto, it's an italian brand"
"My sister who is a fashion designer for kids drew the dress and a friend of ours who is a costumer for the theatre sewed it, her name is Alice Duval.  My shoes were from Tamaris"
"We did the veil ourselves, the necklace was a cross every woman in my family wears for her wedding. I changed into a golden hair decoration actually made of a plant from the Amazon by Art Da Terra, Paris."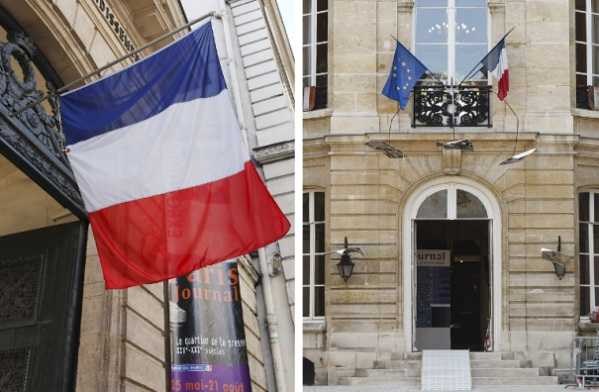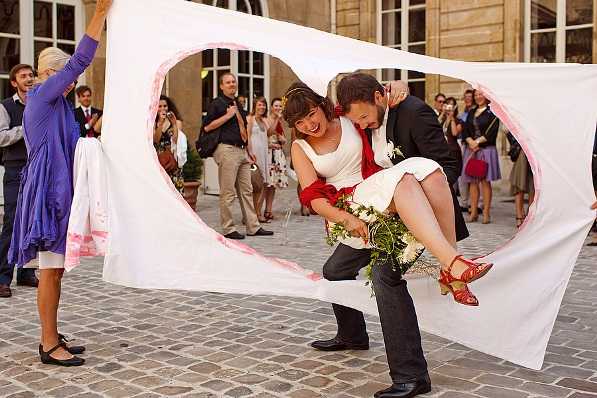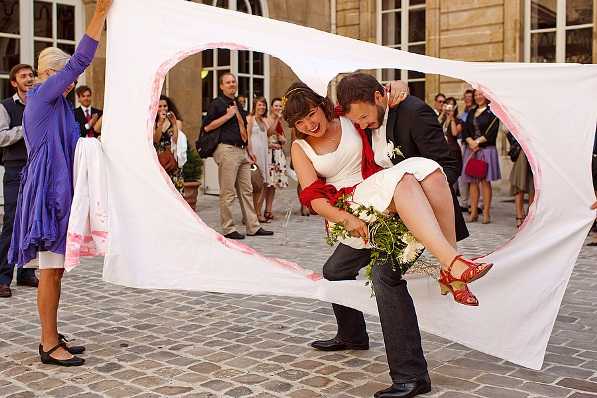 The couple also attended Notre Dame de Lorette church very close to the Sacré Coeur for their blessing.

The couple celebrated their marriage at Le Manoir de l'île aux Loups, next to Paris in Nogent Sur Marge.
"I made all of the decorations myself: the cards on the tables, tableplans, the napkins, the postcards on the wall."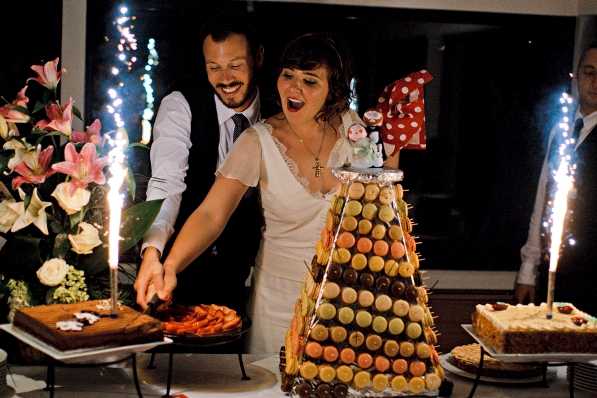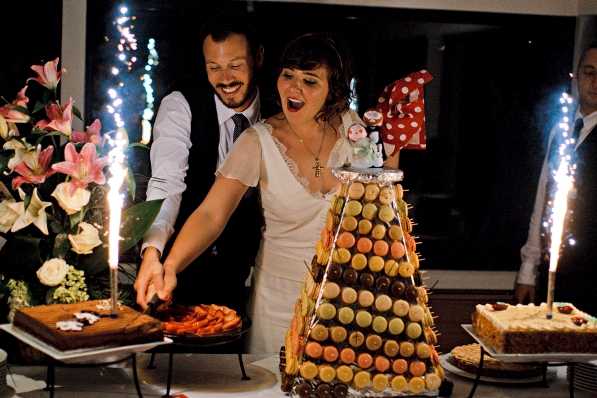 "Andreas made a wonderful job with the pictures, making this day last in our memories forever. We really enjoyed having him with us this day!"
Thank you to Beatrice and Thibault for sharing their magical day and photographer Andreas.   Canadian photographer Andreas Avdoulos is available across France from June to August.
Don't forget if you have created elements of your big day, I would love to hear from you.