Today's wedding takes us into the heart of Normandy at the beautiful character sixteenth century wedding venue Manoir Henri IV Normandy.  Captured by french wedding photographer Instants Capturés with stunning floral displays by Frédéric Garrigues, Amadine and Maor plus little Noam, created a relaxed full day of celebrations.
Guests acompanied the couple as they took their wedding vows at the local Marie's office before heading back to the Henri IV  for an informal lunch in the grounds of the characteristic wedding venue.  Following lunch and the relaxed wedding photographers, guests moved through to The Hall of a Hundred Cutlery for the formal wedding dinner.
The formal tables were softened with Frédéric Garrigues shabby chic mismatched displays and a beautiful shabby chic birdcage themed table plan.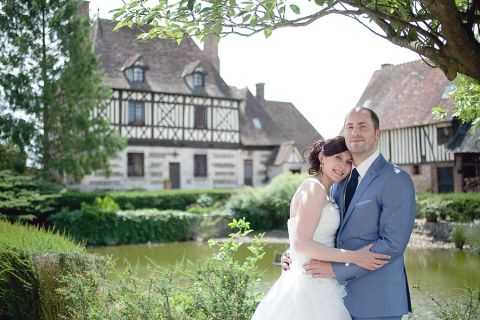 Back to the guest room at Park Gauville for lunch and getting ready for the big day.
And let's not forget the groom and his grooms men (how cute is the little mini groomsman outfit),
The couple travelled to Mansion Henry IV to make some photos of the couple before the official celebrations commenced.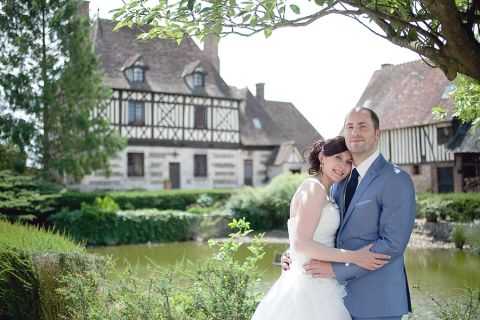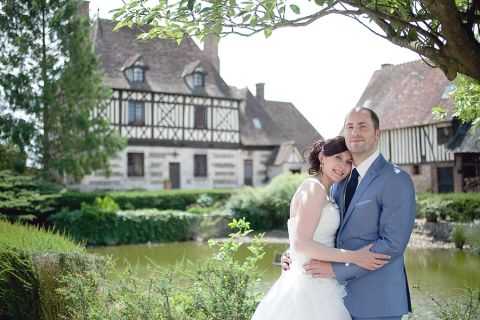 The bridal party and guests returned to the exlusive  Mansion  Henry IV in Evreux-Caugé for the rest of the festivities …
And onto the more formal part of the day, the wedding breakfast in the barn with absolutely beautiful floral decoration, each table was adorned with three small bouquets, all different. Creating a rustic atmosphere for the dinner.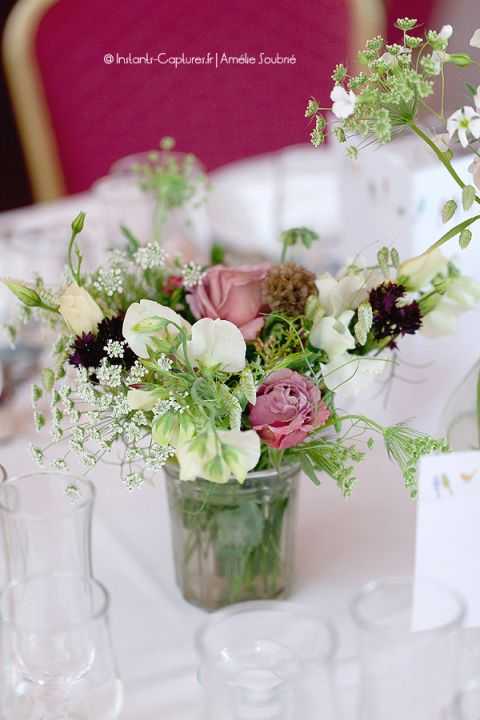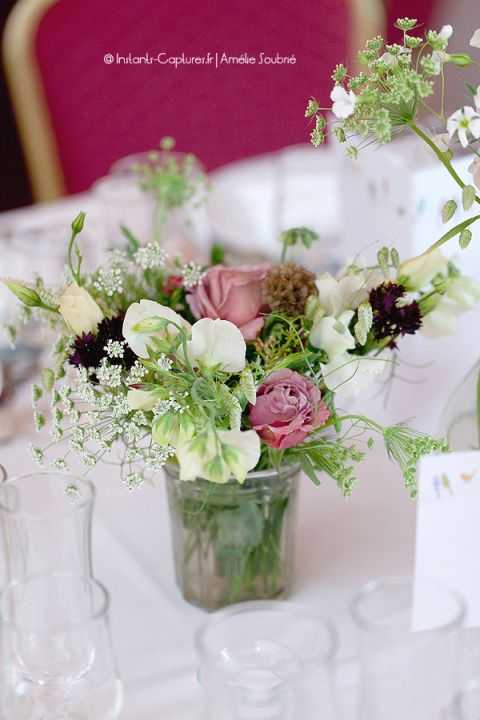 For those looking for wedding suppliers in France, full details of credits below.


Wedding Suppliers:
Wedding Dress: Demetrios brand purchased from Tomy Galleries in Pantin
Bridal Shoes: San Marina
Costume married: Zara
Hairdresser: Victor Victoria Evreux
Makeup: The Aesthetics for Men in Evreux
Alliances: Amandine: Tiffany, Maor: alliance vintage family
Town Hall: Francheville in Eure
Florist and Floral designer: Frederic Garrigues in Paris
Location reception and catering: the Henri IV in Caugé in Eure
Photography:- Instants Capturés