Welcome back FWS readers and today we catch up with our bride Kim on her pre-wedding trip. We have followed Belle Bride, Kim, & her fiance, Alex, while they start their wedding planning journey and now to their first pre-wedding trip to France. They have been really enjoying picking the catering and stationery for the big day. Let's hear from this international Bride herself…
Since my last post, we have been busy and everything seems to be taking place nicely.    
Naturally, the more planning you do, the more the wedding is at the forefront of your mind, but with still a year to go I am trying to be careful that I don't talk about the wedding too much. However, if you ask, then I am more than happy to talk at length about it!
So what have we actually done?  It feels like a lot and we have certainly spent a lot, so I hope it looks like a lot too!
France Trip
We travelled to France over the Easter holidays for a pre-wedding trip with both sets of parents to visit the venue.  We were so pleased that they all loved it as much as we do, despite the rain (fingers crossed, this is the only rain we get) it still looked as beautiful as we remembered.  Even in the rain, it was great to do a walk around and decide where the different parts of the day will take place.
During our trip, we also had the important job of food tasting!  Our caterers, Jean Michel and Aline, (La Table D'Aline) welcomed us into their home and treated us to the most delicious food.   
It was so hard to actually decide on our menu choices as everything was so tasty but in the end we have decided on a very traditional French menu and have been a little more daring with our canapé choices.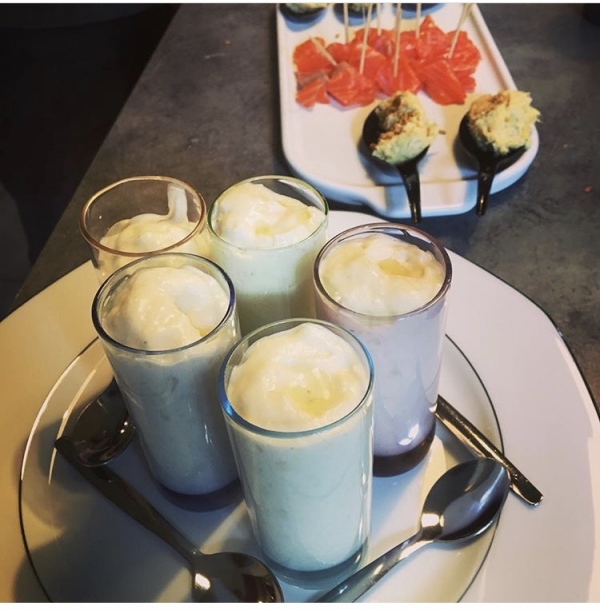 Whilst in the Bordeaux area, we took advantage of its speciality – wine!  The two Dads in particular became very interested in the wedding planning at this point! The beauty of marrying in France is that wine and Fizz is so cheap – we couldn't believe how reasonably priced good wine is.  We now have the difficult task of deciding how many bottles to order – my theory is over order and we can always take it home!
We did have a little time to do some non-wedding jobs too and had a lovely day in Bordeaux (when it actually stopped raining) and this is somewhere we would definitely like to come during our wedding week as a newly married couple!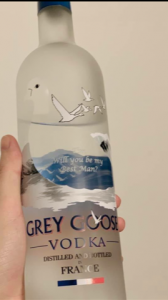 Best Man and Bridesmaid Proposals
I didn't realise that this was a thing until we got engaged.  After scrolling through Pinterest for inspiration, I had a few ideas on what to do and it was something I really enjoyed putting together.  I went for a personalised notebook from Papier, personalised card and photograph, some French lavender and of course champagne and fortunately, everyone said yes!  
Not to be outdone, Alex also had his own Best Man proposal where he had a bottle of his friend's favourite vodka engraved with the question! We have also asked some of the younger members of our families to be page boys and flower girls – I can't wait to look for their outfits!
Wedding Dress Shopping
I love clothes shopping, so this was something I was really looking forward to but this is probably the one area that is not going as well.   
I am really struggling to find something I can picture myself in.  I have been to a few shops and definitely know the style I like but I am finding it difficult to picture what the dress will eventually look like when wearing sample sizes – I am very petite so the dresses don't really fit in the right places and even with the bull-dog clips pining the dress in, I am not the best at imagining what it will eventually look like.  I think maybe I was really hoping for a Cinderella-style moment when I try on the perfect dress and everyone gushes with tears, whereas my reality is trying to walk out of the fitting room without tripping over the metres of fabric! Anyways the hunt continues with my poor mum who has the patience of a saint!
Invitations are nearly ready
We have also finished the final details of our invitations.  We have used PYE stationery, who are amazing and so helpful to deal with.  I was really keen to have an image of the château on the invitations and they have produced their own drawing of it, which gives the invitations a real personal feeling.  We have gone for a white and dove grey colour scheme with silver foiling and I can't wait to send them out to our guests. Without giving too much away, below is a sneak peek at the style of our invitations.
If you'd like to keep up-to-date with Kim's journey then subscribe to our newsletter for all the latest FWS updates.