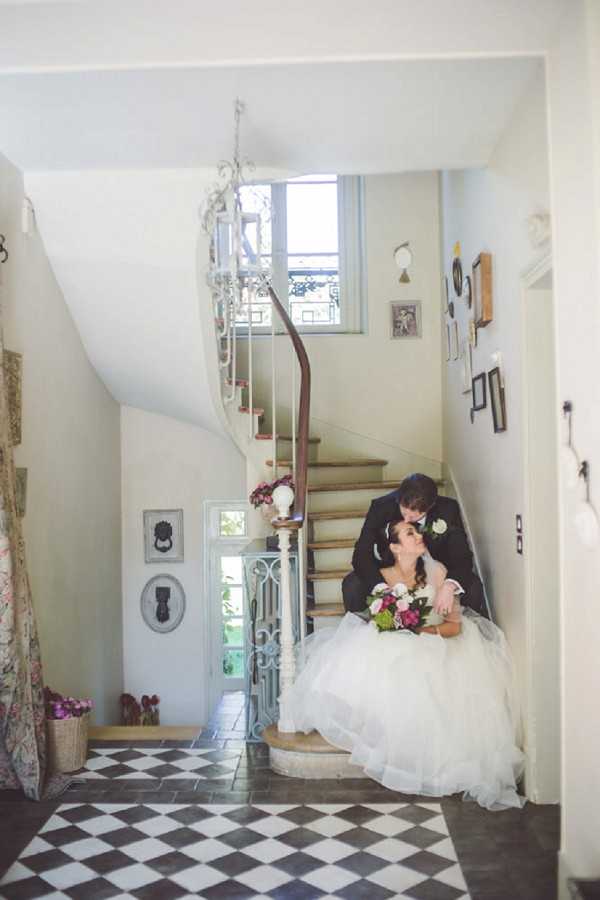 Welcome to another beautiful wedding here at French Wedding Style, today we have for you a lovely quintessential French garden wedding in Paris.
Are you planning a destination wedding in the beautiful French capital?
Our beautiful bride who planned her lovely garden wedding in Paris chose a wedding venue perfect for an intimate affair, ideal for a select number of guests and the exclusive atmosphere of this petit manoir gives a really relaxed feel to the day.
As France is renowned for its Pâtisserie boutiques such as Ladureé, Pierre Hermé and Angelina choosing your wedding day dessert may be a challenge (but a delicious challenge all the same!) or you could have your cake and eat it by choosing a wide selection of pretty delights to adorn your table and let your guests do the choosing, just like our lovely bride and groom did in this sweet garden wedding in Paris…
"Amanda and Mike chose the west side of Paris to enjoy the classical style and to stay near Rambouillet and Versailles but also to move quickly to Paris after their reception for some photos.
The wedding was really intimate with 12 people. The venue seems like a little Chateau, in French we say 'Manoir' with enough space and room for everyone and giving the feeling of being at home for a few days."
"A very peaceful atmosphere for the getting ready, Amanda's sister and mother helped her to get ready, there was a lot of emotion during the preparing moments. Onorina who knows the goods words to un-stress the bride did a beautiful job of Amanda's hair and make up."
"The venue is decorated by the owner, giving the feeling it's yours, with a lot of tiny details. The kitchen is just amazing, old French style, you want to stay there, drinking a cup of coffee with a piece of cake, no noise just the birds in the garden."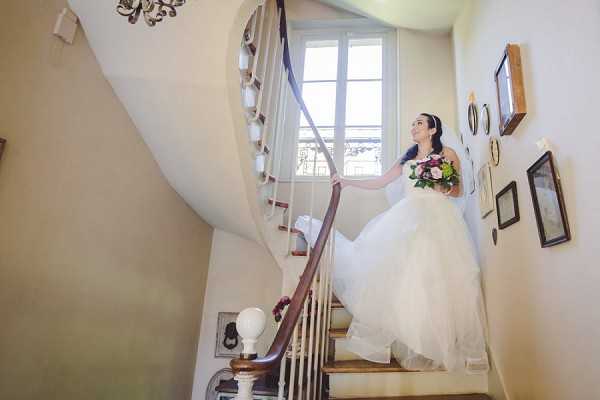 "The celebration took place in the garden in front of the manoir and Amanda's father walked her down the aisle."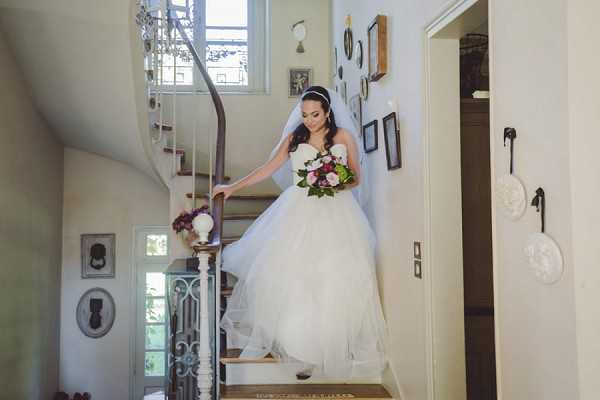 "It was a short ceremony but very emotional and funny moments with Mike during the vows with the family members around in the sunshine."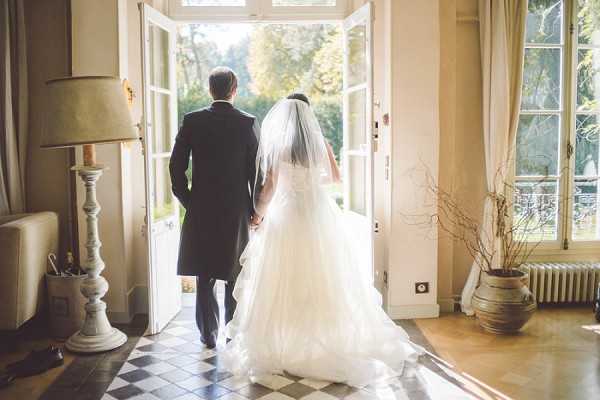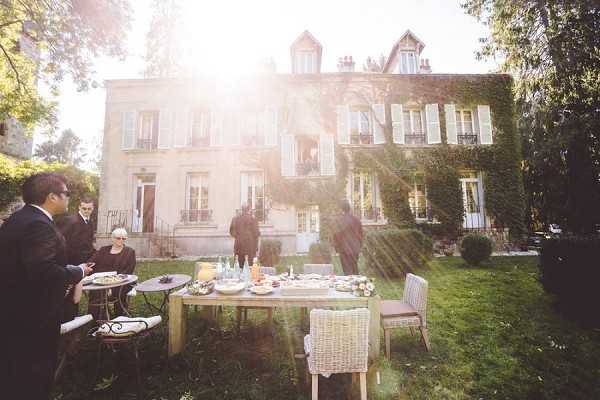 "After a few family formal shots we enjoyed a garden party. Some very good food dressed in a bohem style on a old wooden table. French appetizers, cheese plater and typical French "charcuterie", different handmade cakes bought at the local french bakery, some good bottles of wines, a great wedding cake for the love birds and life is really beautiful."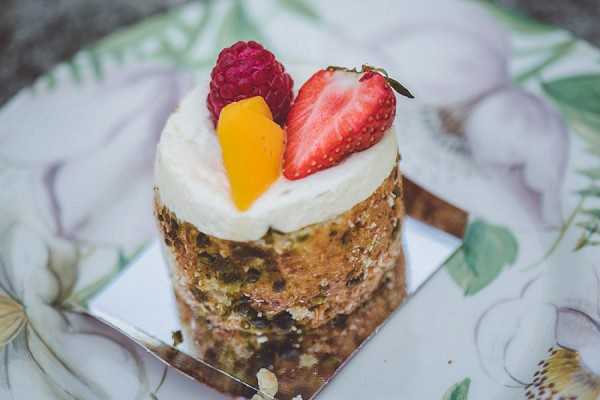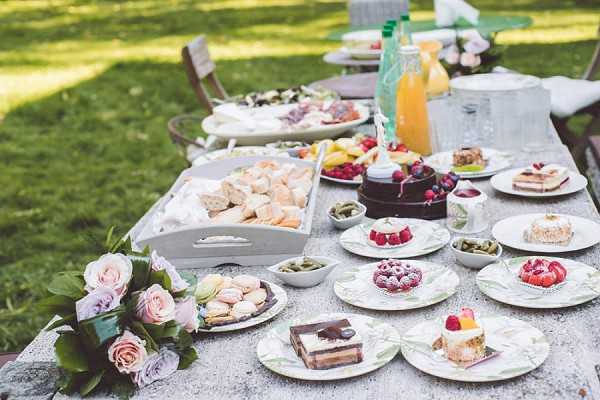 "We wanted to stay there, enjoying the sun on the grass but we planned to make some photos in Paris around the famous landmarks like Bir Hakim bridge, Louvre Museum. It was very difficult to decide to move but the pictures speak better than us about these great family moments…"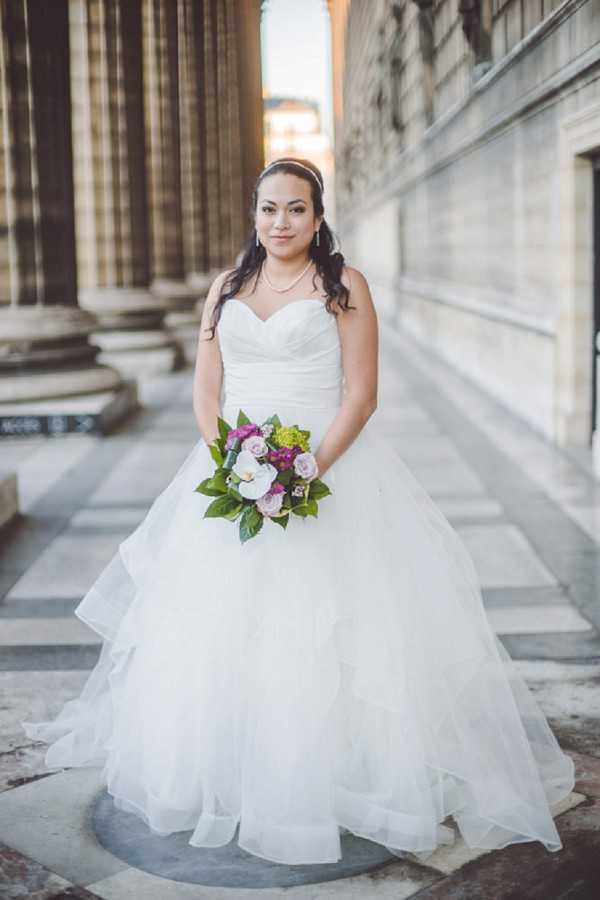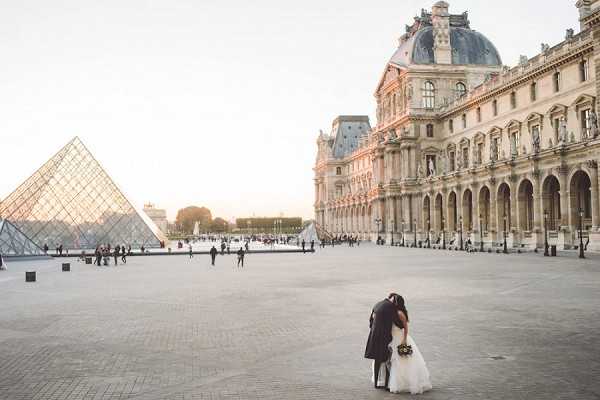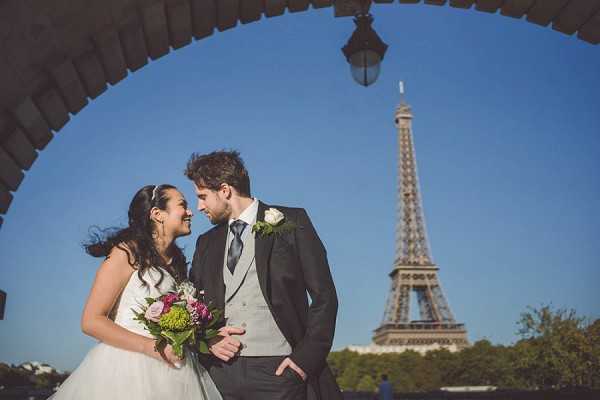 The romance of Paris is enticing to say the least, you can find the perfect Paris getaway guide here on French Wedding Style.
With love,
Christina x
Quintessential French Garden Wedding In Paris Snapshot
Wedding Vendors
Venue: XIXème House in Poigny La Forêt | Make up and hair dressing: Onorina Jomir Beauty | Flowers: Capflore Fleuiste | Dress: Blue Bridal | Catering: Local Shops | Photography: Mateos wedding