Good Morning lovelies, we are on the home stretch to the week and I have a fabulous expert for you to meet today in the next in my Meet the Experts series with Provence Wedding Photography.
A keen eye for pictures since he was a boy, Denis Dalmasso the man behind the lens at Provence Wedding Photography, studied photography in his twenties and in less than one year, became a teach in a black and white studio.  Spending all of this free time shooting and honing his techniques, Denis has been a professional photographer for the last 10 years, based in the beautiful area of Provence.
Denis:  "I work on photography projects across France, but focussing on Provence, Luberon and French Riviera from Montpellier to Monaco.   I have photographed at least 150 weddings since 2006,offering a documentary style and offering this unique approach for weddings across the South of France.
I cannot speak about a process of working with couples, it's all about feelings and experience.
From the beginning of the coverage, as a storyteller, I seek to relate each moment to rebuild your
story with my artistic point of view. This makes my work essential and it drives me all day long to
offer an amazing souvenir of your wedding day.
I define my style as natural, unobtrusive but intimate. I don't intervene in the progress of the day. I
don't pose, I don't shout. My warm personality enables the couples I photograph to be themselves and
enjoy their day with family and friends.
I typically start the day with bridal preparation shots because I think it is a lovely part of the day, to
get some good pictures of the relaxed bride and helps me to provide a really good start of the story of
the day. If possible, I try to follow the groom too. Then, I seek to document your wedding quietly and
discreetly. I love to record on photographs all the excitement, joy, tears, love and even things that you
have not imagine. I generally stay one hour after the cake, when the party started, when everyone
has fun and all your guests are in the mood for dancing.
 
For me there is no difference in my way of covering a destination wedding or a French couple, I'm always delighted to capture these moments that make each couple unique. "
It can be so hard to get to know a photographer over the net, so I always like to ask random and curve ball questions.  If you were going on a dessert island, what is the one camera lens would take with you?
"I'm attached to my first medium format camera I've bought when I learn how to photograph a person.
It's the famous Hasselblad 501 CM, a Swedish emblem for photography that delivers smooth and fine
portraits. Treasure of micro-mechanics, it will through time without envying anything to this new
digital era. On an island, I could go on shooting images untill I have run out of films. No batteries to be charged! A body, a lens and a film. That's it!"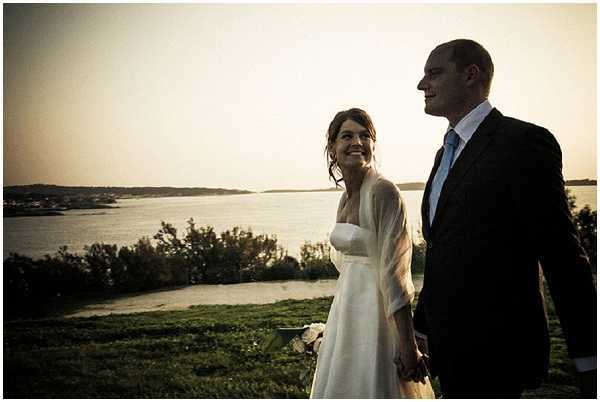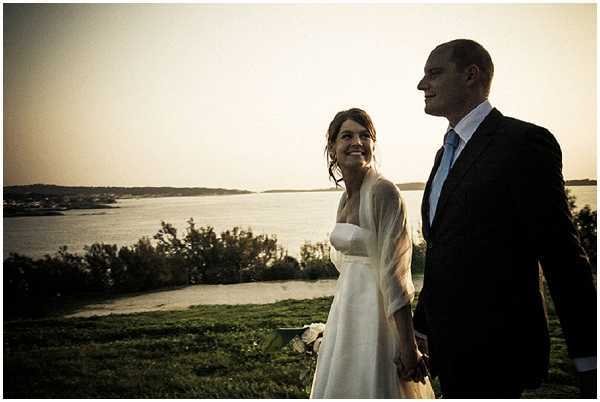 Denis: "I was born in Provence near Saint Tropez. My entire childhood was filled with the sound of cicadas
and my eyes filled of sun and blue of beaches of French Riviera. Then, I moved to Paris for few years
and spent few weekends in European capitals. This opens my mind to others ways of life. But, when
the time came to create a family, my wife Christel and I decided to move back to Provence, this so
pleasant place to live, full of light and scents. "
"Everyone will tell you that Paris is so romantic. But I do believe that the best place to get married is
our beautiful Provence. A lot of villages, chateau and villas surrounded by lavender or olive trees
make a so special atmosphere for lovers that, for sure, you will never forget. Take a look at Les
Baux de Provence, Gordes, Avignon, Aix-en-Provence, …"
For me every wedding is so unique! It's always a great honour to be a witness of your happiness.
I love to capture these moments of joy and tears, especially when I can feel the emotion in couple's
eyes, hugs and kissing of the guests. Portrait session is also a special moment for me, a kind of a moment in suspense, alone with bride and groom, moved out of time."
My services include full wedding day coverage with no time limit and no extra hour fee. I often start an hour earlier than the time you want me to come and generally stay one or two hours after your
wedding cake. 
The next week, a selection of pictures is shared on compliant smartphone and tabs galleries. It helps bride and groom a lot to share their images with guests and family. That's an exclusive and much appreciated service of Provence Wedding Photography.
Few weeks later, a DVD with approximately 350 high res files will be available. All files are retouched
with special treatment created by Denis Dalmasso, a sort of selective desaturation, customized for
each wedding. Fine art books are also totally designed by myself and print on a fine art paper.
Several packages with "Engagement session" and/or "Trash the dress" could be envisaged.
I can also take care of fine art prints, dealing with professional lab."
To find out more about Denis Dalmasso and his services for your wedding in France with Provence
Wedding Photography style, find his contact details below.


Contact Details:
Website:  www.provenceweddingphotography.com
Email:  [email protected]
Facebook:  www.facebook.com/ProvenceWeddingPhotography
Twitter:  www.twitter.com/DenisWeddings
Pinterest:  www.pinterest.com/provencewedding/
Google + :  Provence Weddings on Google+