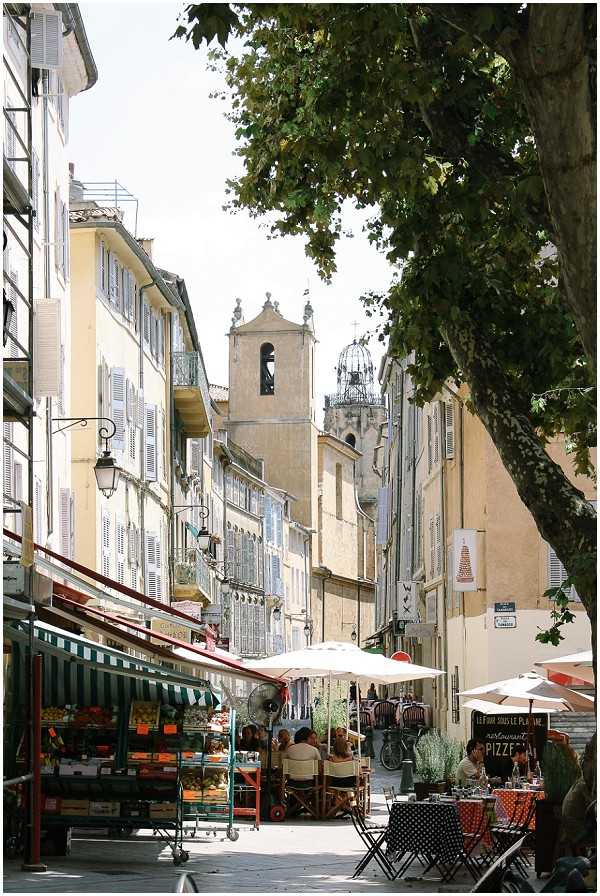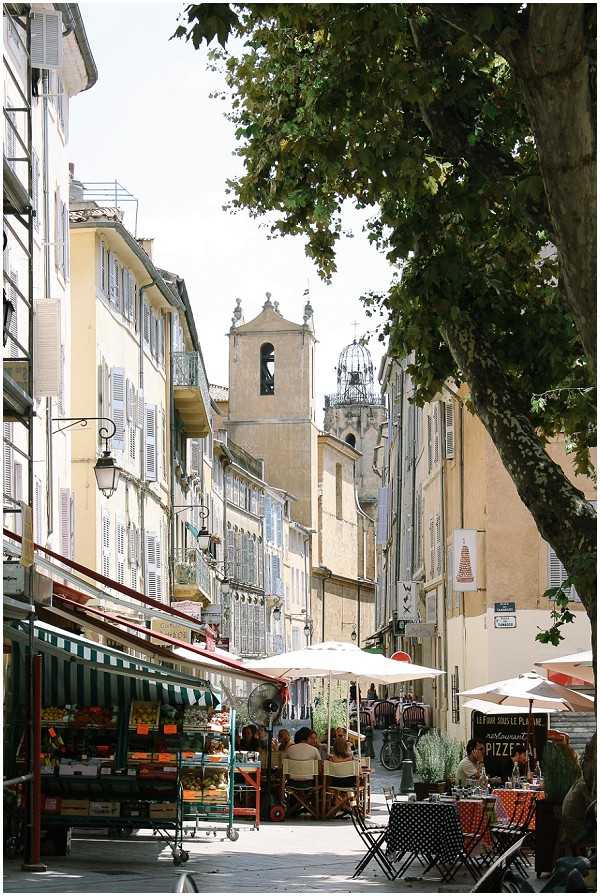 A very Happy Saturday to you trulovers!  As you read this during your lovely weekend, I will be having a blast in Loire Valley on the first #teamamour photo shoot, for behind the scenes images don't forget to follow me on instagram. But do not fear as I have left the blog in the capable hands of fellow wedding blogger Jemma Fitzgerald of You Mean the World to Me.
If you haven't visited You Mean the World to Me before, be sure to pop over for oodles of destination wedding inspiration from all over the world.  Today Jemma is going to be sharing with us some of her Provence travel tips as one of her favourite places in France!
*****
Jemma: "Whether you're thinking of heading to France to say 'I Do,' considering this beautiful country for your honeymoon or simply looking for a holiday location for some R&R, then picturesque Provence could be the destination for you.
All Photography –  BlueCicada Photography via You mean the World to Me
The diverse region of Provence is thought of as quintessential France to many and with its snow-capped mountain ranges of the Alps, fabulous fields of fragrant lavender, abundance of rural vineyards and olive groves, rolling countryside that is home to historic towns and villages and beyond that, a beautiful coastline with idyllic coves and beaches boasting crystal-clear waters, there is certainly something for everyone.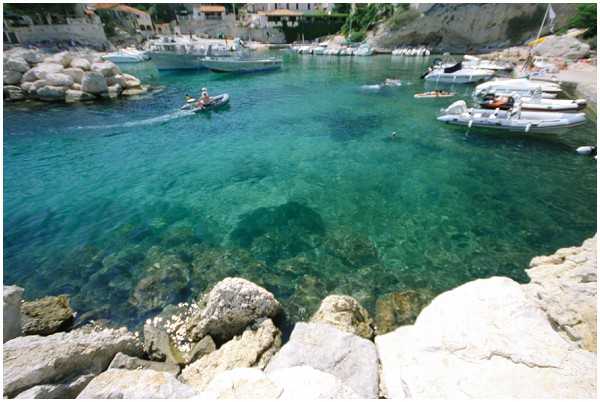 The great towns of Avignon, Arles and St Remy de Provence are a must-visit, the towering historic landmarks piercing the brilliant blue skies above.
The jewel in the Avignon's crown is Palais des Papes (The Palace of the Popes), a UNESCO world-heritage site and the world's largest Gothic palace, however simply walking the stunning streets of these ancient towns, is a top attraction.
For a slow-paced, relaxed and outdoorsy vibe to your visit, head to the calming canals where little barges and holiday boats bob slowly along the waterways, meeting up at the many locks and the beautifully-kept lock keepers houses.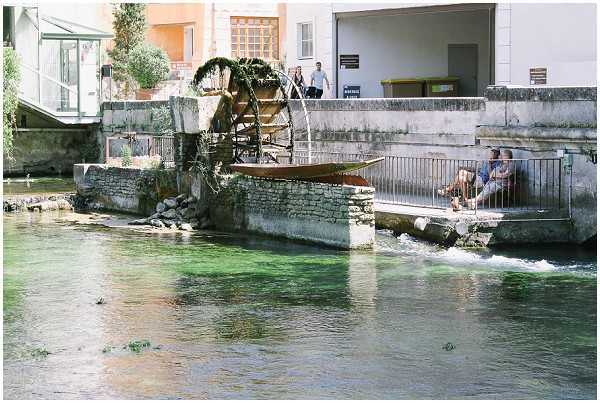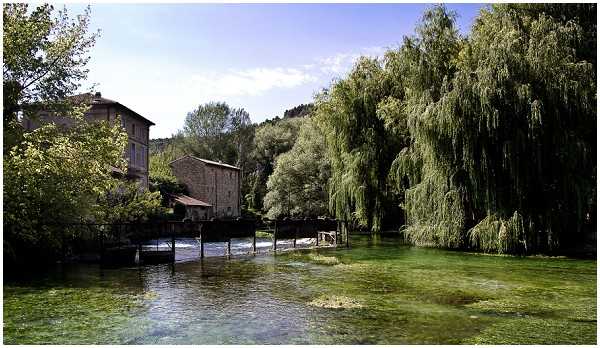 To truly enjoy a piece of this rustic paradise, visit the sleepy villages and sample the café culture or by night head to one of the bustling bistros – this is rural France at its best!
Hire a car and deliberately get lost in the meandering countryside roads, seeing what delightful hamlets you stumble across next or head out on bikes and breath in the freshest of air whilst sampling the scenery first hand.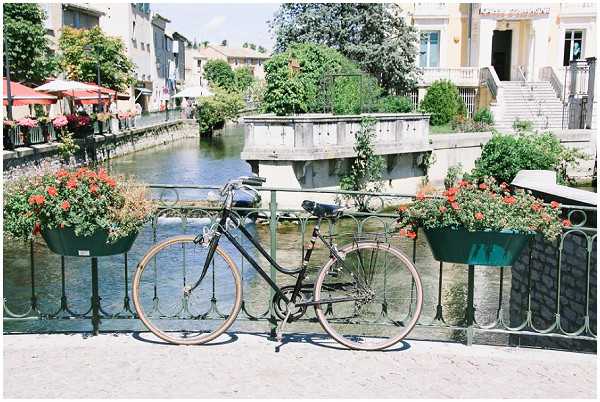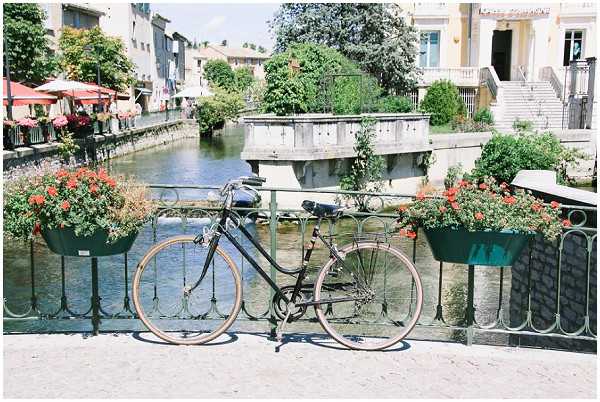 "A day without wine is a day without sunshine…" goes an old saying in France and a trip to this fine country would not seem quite right without a cheeky visit to a vineyard! Take a vineyard tour before sampling some splashes of the region's supreme grapes.
If you're looking for a wedding destination that can deliver authentic French character and charm, there are so many stunning locations in Provence; from grand romantic chateaus to shabby chic, light stone country houses decorated with the classic blue shutters, to dreamy boutique hotels and luxurious five star abodes.
The glorious Mediterranean climate brings sunshiny days throughout spring, summer and into autumn, which is perfect if you're hoping for an outdoor garden wedding. The lavender fields, which would create a picture-perfect backdrop (and theme!) to a Provence wedding, bloom in summer.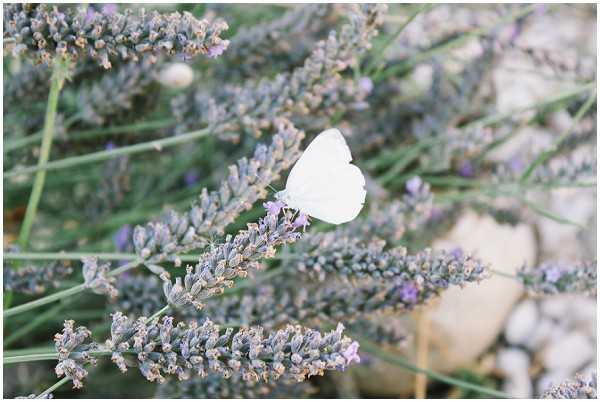 Of course, any area of France conjures up images in your mind of delectable food of the highest standard, lovely local vino and impeccable service – a perfect combination for any wedding!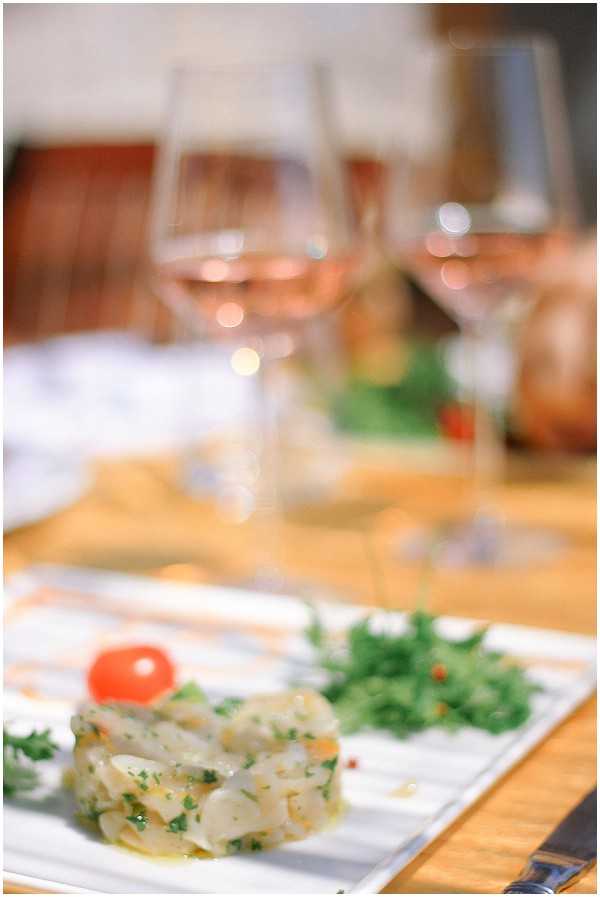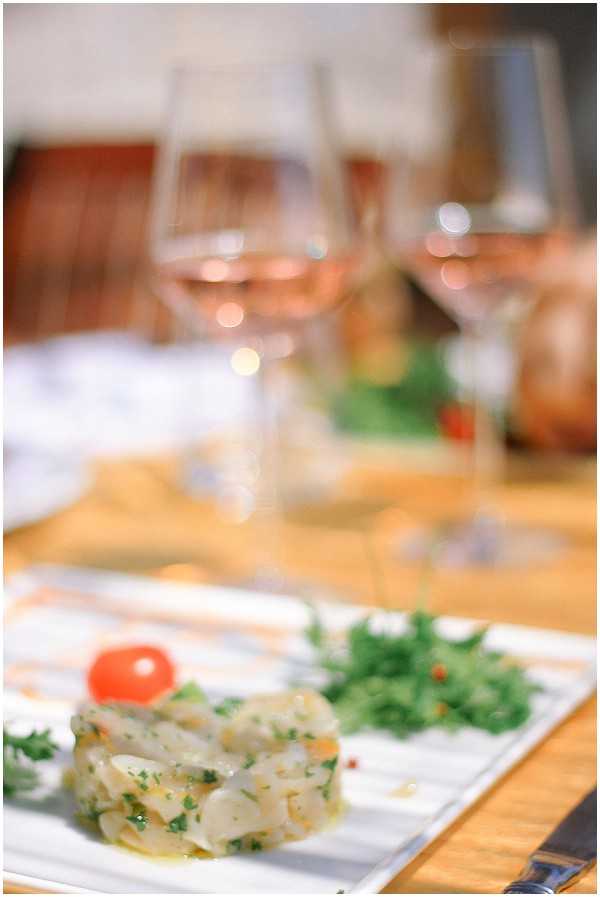 If you're dreaming of understated elegance and natural glamour then France is the way forward."
Feeling inspired? Then take a look at the Real Weddings over on destination wedding blog You Mean The World To Me and for more destination wedding inspiration and don't miss the Destination Guide to Getting Married in France for top tips and ideas on where to start wit your planning.