Hello FWS readers, so yesterday it was a beautiful wedding at Château de Varennes and today we have for you a Provence autumn wedding inspiration shoot by talented photographer and French Wedding Style vendor Christophe Serrano, who captured this stunning woodland shoot on his beloved film camera for the perfect look and feel.
So we all know Provence, the historical province of southeastern France, for its glorious sunshine, romantic lavender fields and the world famous French Riviera but today we thought we would show off Provence in a completely different light…
A collaboration of vendors came together to create this autumn wedding inspiration to show us that Provence is an all year round wedding destination. With breathtaking blooms from L'art Qui Pousse and the most delicious treats from DV Reception (we want to be drinking one of those pretty looking cocktails) to name just a few this will have you dreaming of a Provencal wedding before you know it!
I'll now hand you over to Christophe who will be walking us through this wonderful Provence autumn wedding…
"Today, we discover this gorgeous styled shoot full of beautiful autumn colours."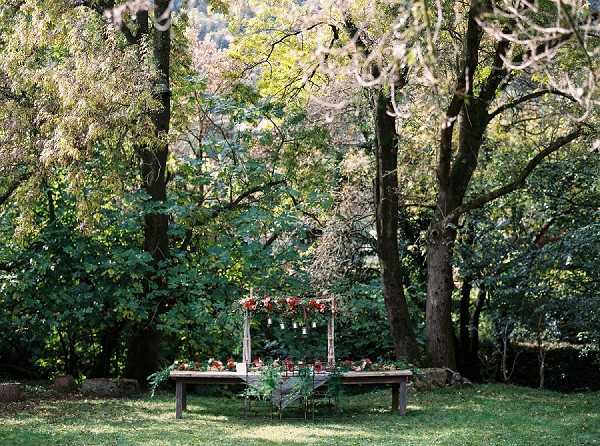 "We are in October, in Provence, in the South of France, here we are for this session inspired by autumn. The Domaine de la Cerisaie has given us access to these places."
"The florist Virginie from L'art Qui Pousse has imagined a floral decoration resuming these saturated reds, these dense foliage. The idea of ​​building a flowered ark in the center of the table, a large, falling and coloured bridal bouquet, a table covered with green moss, for example, to place the tabletop. The groom was dressed in a costume with some of the colours of the theme. His red beard adds an autumnal touch."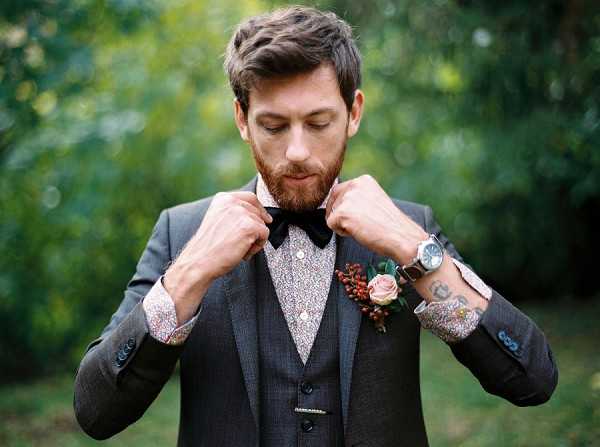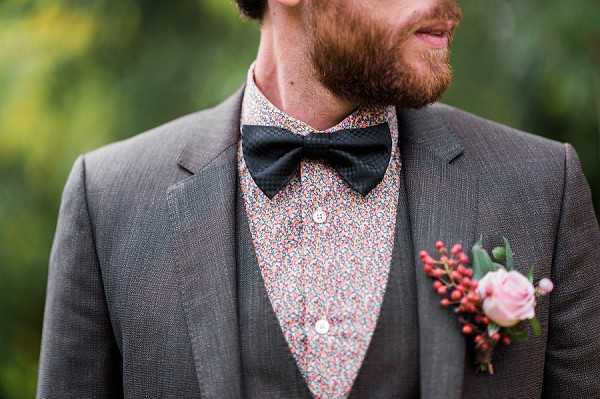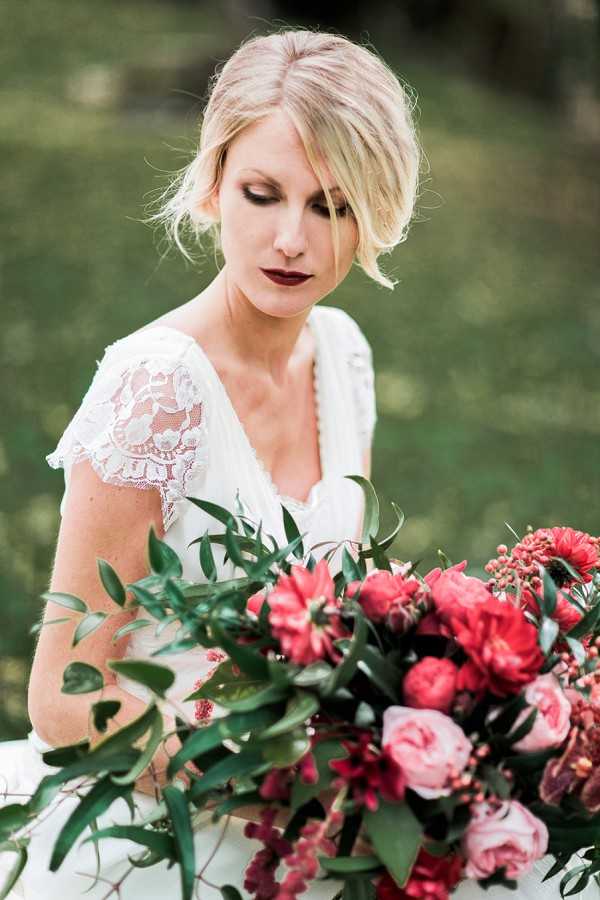 "The dress was made to measure by Alexandra designer of the brand Elsa Gary. A simple and bohemian style but horned with fabrics and laces of very high qualities. Carolle and Audrey took care of hairdressing and make-up."
"DV Reception made us dishes with touches of colour marrying perfectly with the theme. Alexandre Vallée followed us all day to realise a video teaser of this day."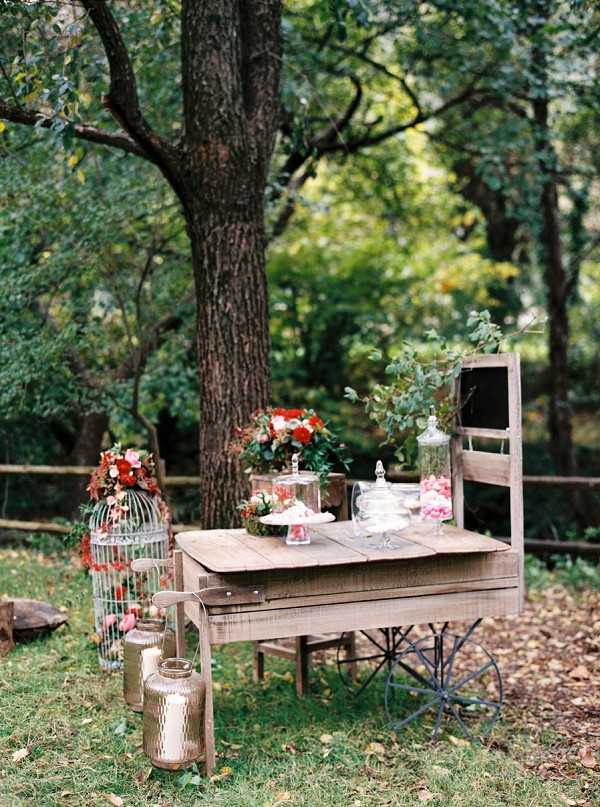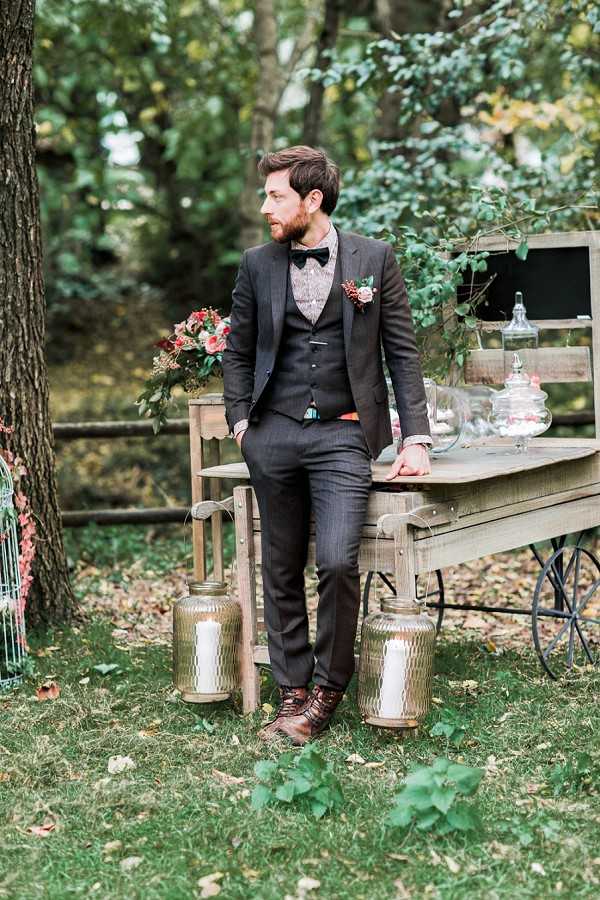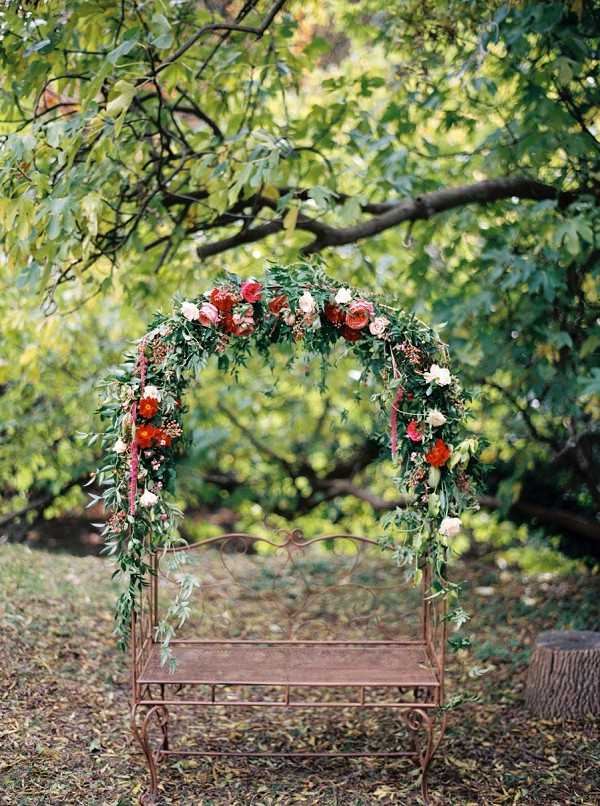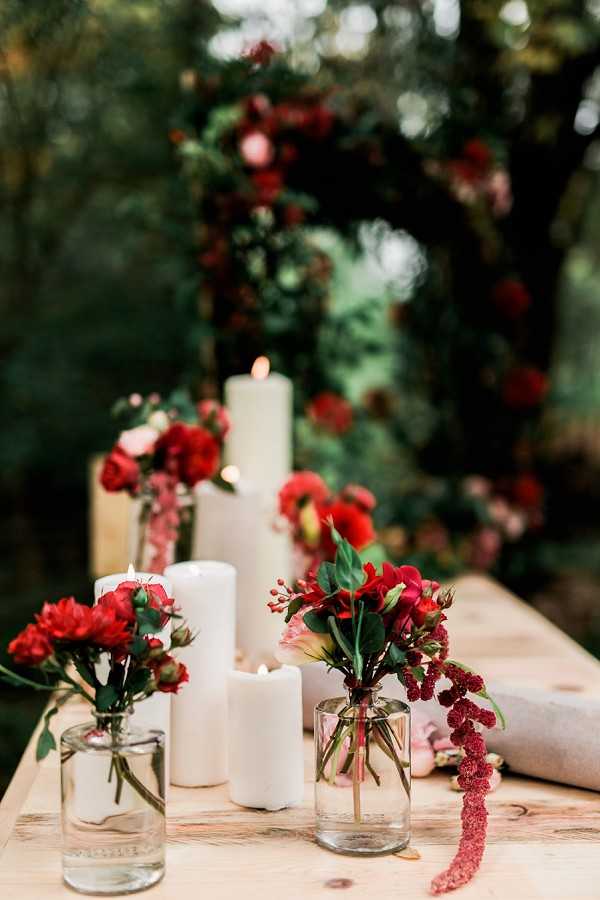 "We chose this place for its dark river, and its typical aspect of the landscapes of Provence. It had just rained. The earth was black, the plants coloured with strong and saturated colours. We had spotted this river which runs in the middle of this forest of pines and oaks. Leaves invade the ground. Despite my usually bright and gentle style, the place, the weather, the contrast of colours forced me to work in a style darker than my habits. I worked in film for a more natural rendering and a more authentic style of image."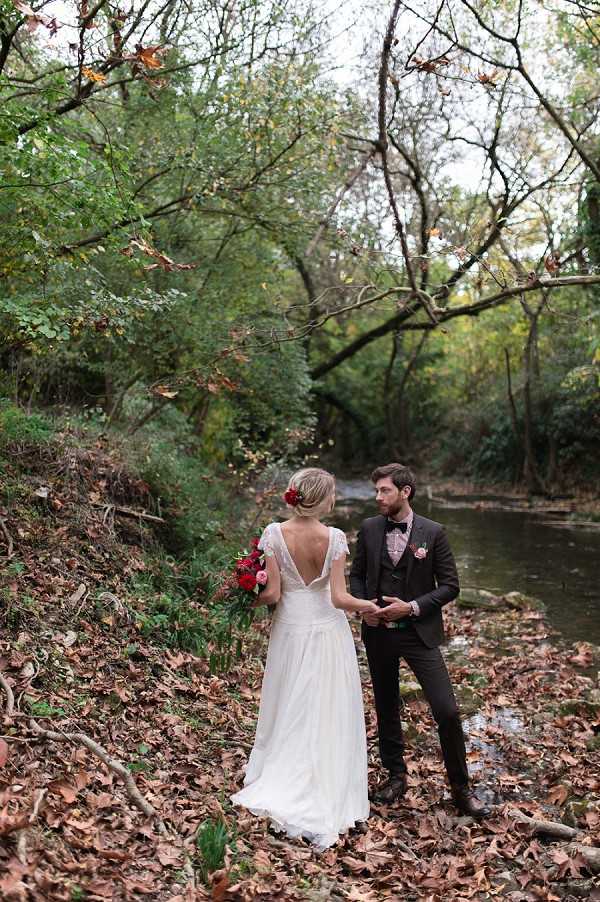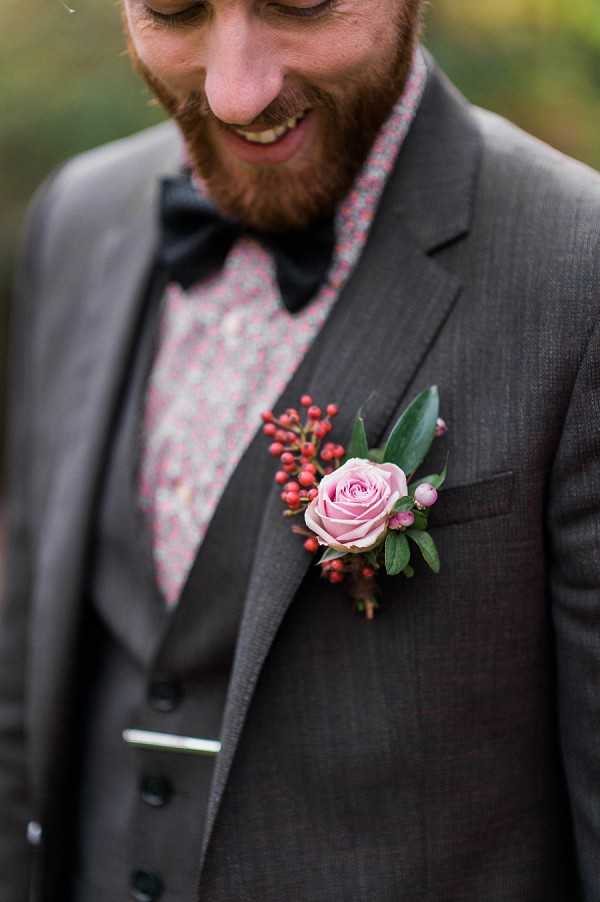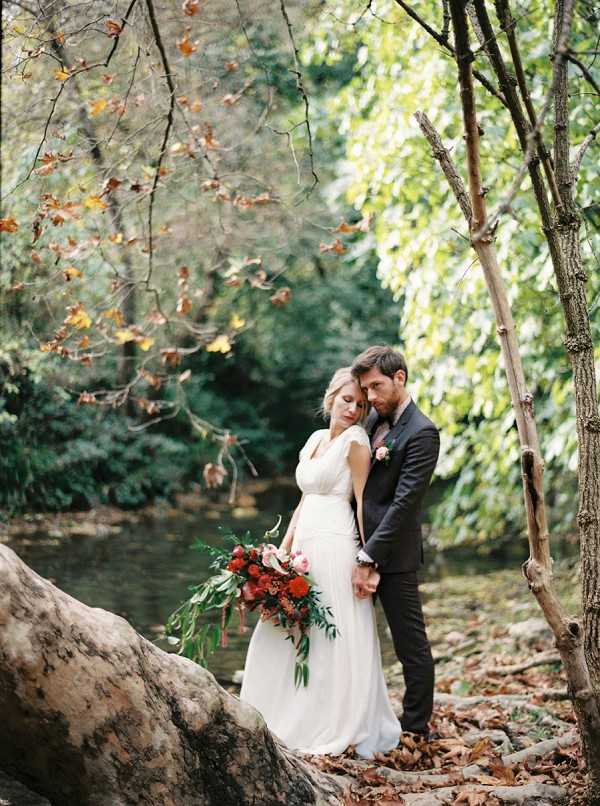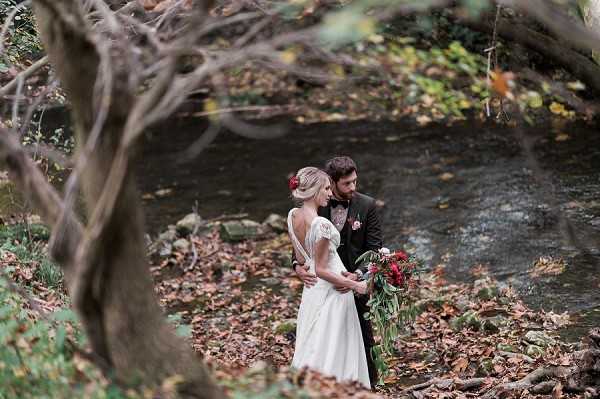 To view more of this beautiful styled shoot check out the beautiful film created by Alexandre Vallée:
Provence Autumn Wedding Inspiration Snapshot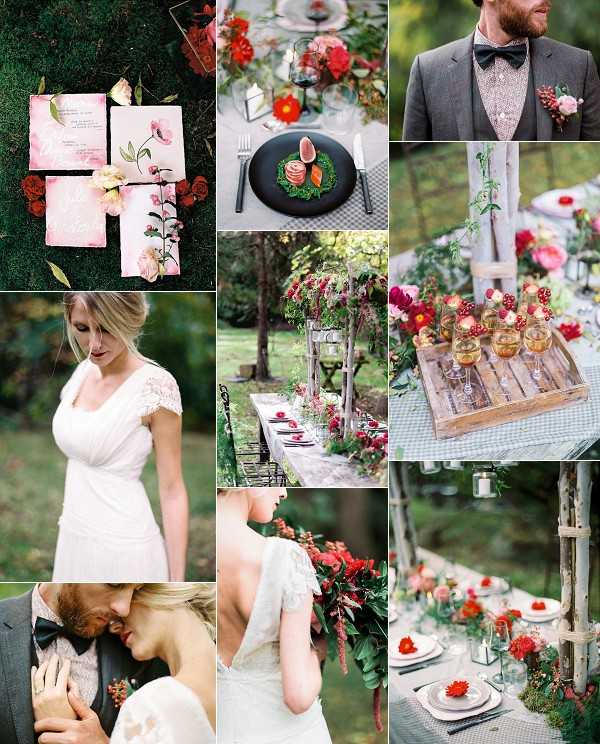 Wedding Vendors
Photographer: Christophe Serrano | Videographer: Alexandre Vallée | Brides Dress: Elsa Gary | Make Up: Audrey Robino | Hair: Le Salon Caroll | Florist: L'art Qui Pousse | Cakes: DV Reception
Save
Save
Save