Happy Tuesday lovelies, we hope your week is going great so far! We're going to enjoy a moment with you in the beautiful countryside in today's Provencal countryside wedding inspired shoot with floral designer and stylist Natalia of Bloemen & Styling.
From the beautiful countryside location, to the breathtaking fresh floral displays every detail is perfection.
The inspiration shoot included a simple yet feminine two piece Laura van Rooij dress, a pretty blue stationery suite and a delicious one tier wedding cake created by Sweet Appetite. You've come to just the right place if you are planning your french inspired countryside affair.
Every detail, image, location and colour just screams french chic. We are in love with these dreamy blooms and could happily gaze at these stunning images all day!
Natalia will be guiding us through today's sweet inspiration…
"I love spending long summer evenings together with my family and friends at the table with candles, flowers, and the beautiful flatware somewhere in the Provence countryside. When time almost stops and you're surrounded by all this beauty enjoying the moment. It looks and feels like a bit like a Claude Monet painting."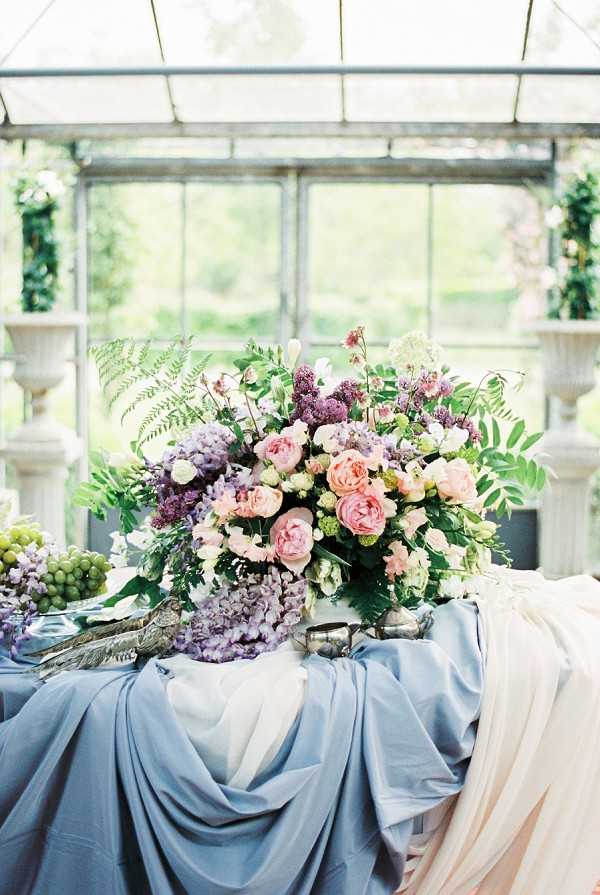 "Sometimes I feel like I was born a one or one and half century too late. My heart melts from chic dining tables, silver cutlery on gorgeous table linen and gorgeous large wild flower arrangements. Being outside, listening to the wind and the evening song of the blackbird, the smell of flowers and grass from a garden and feeling the last sun warmth on your face before the sun goes down. Feeling joy and peace and enjoying that moment. Those moments are precious for me. I carry them with me in my memory. This spring I thought of making a wedding editorial to capture one of those moments in a picture. Inspiration for this editorial was French countryside & the French impressionists paintings."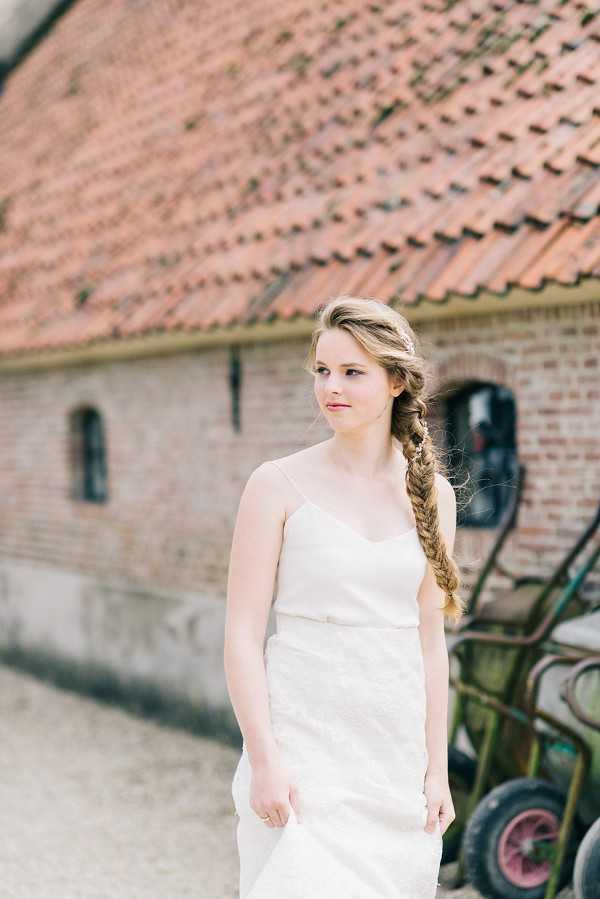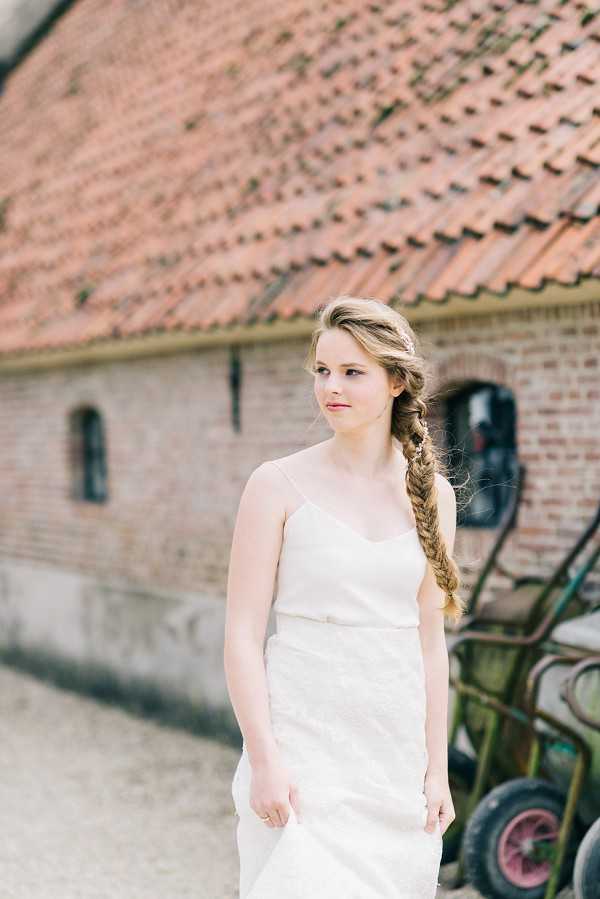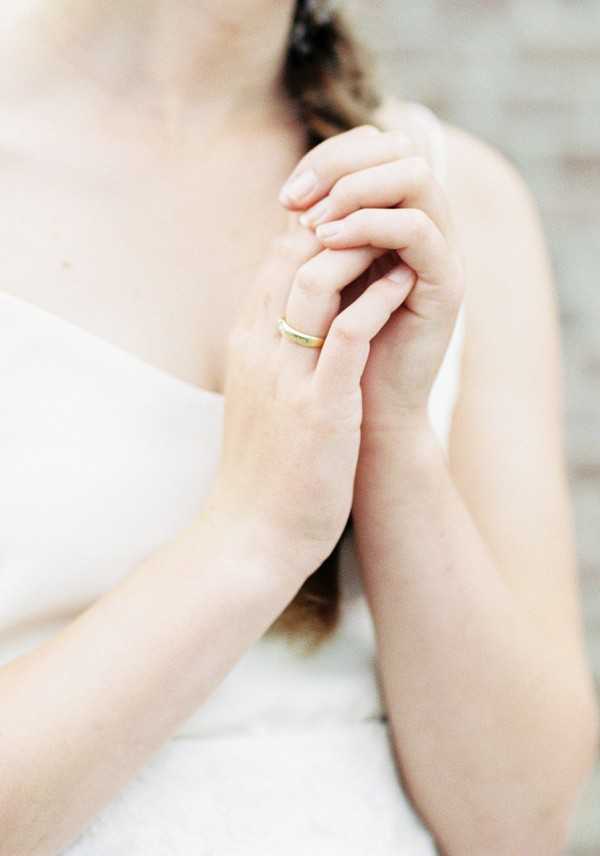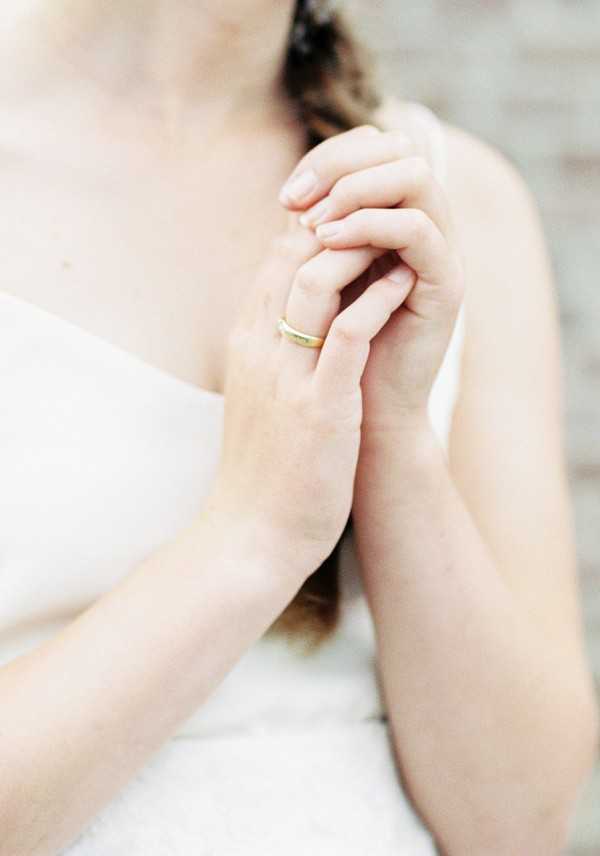 "When I was looking for a location I came across the Hoogh Huys nearby Nijmegen (The Netherlands). This venue has the charm of an old French countryside house and has everything we needed: beautiful gardens, authentic glasshouse with gorgeous light, plenty of space and very welcoming owners. It was important for me to create the intimate and warm atmosphere during the shoot, to make sure this moment will be kept in the memories."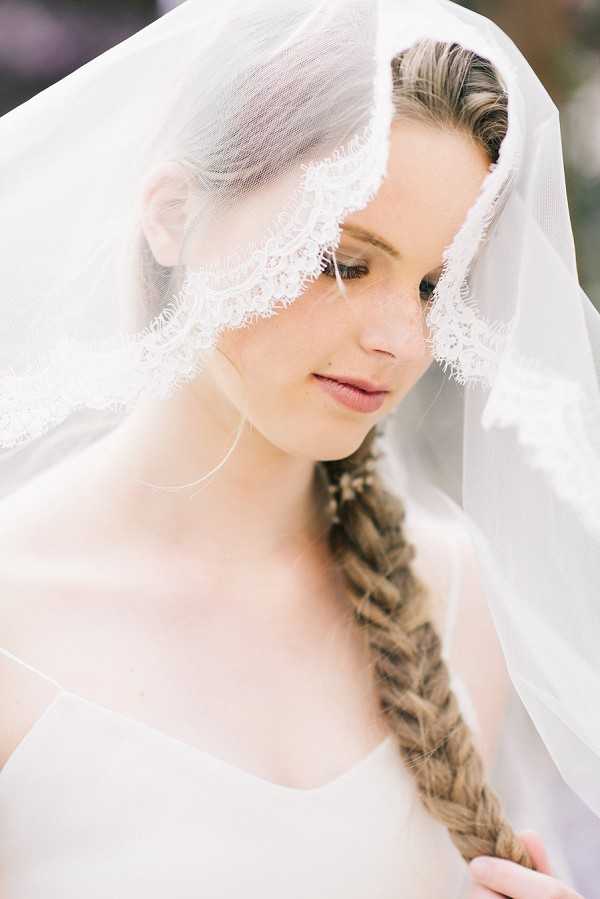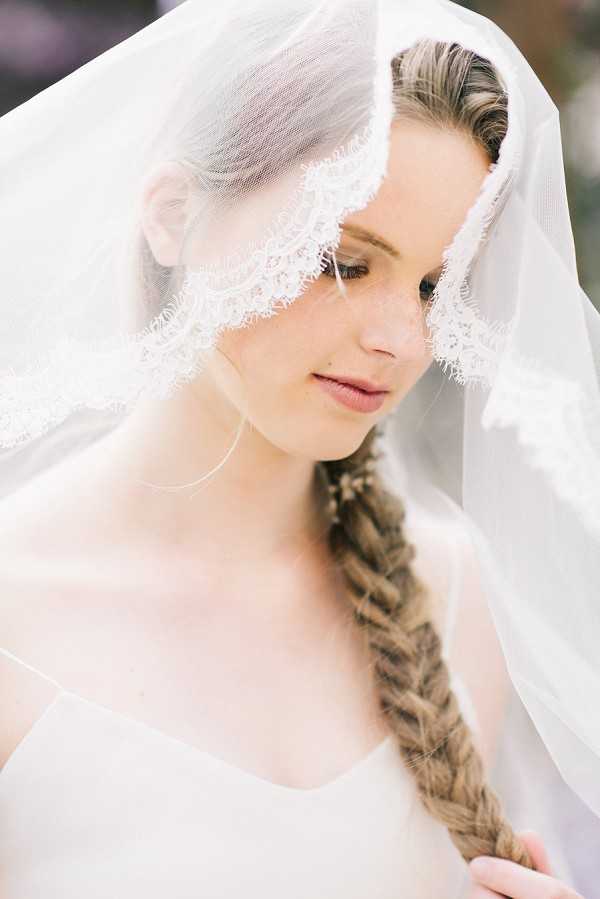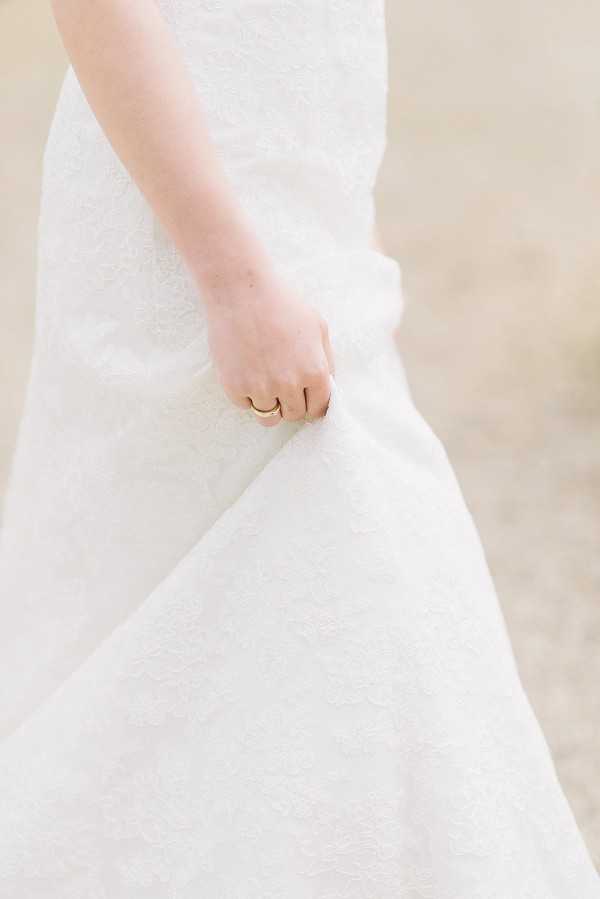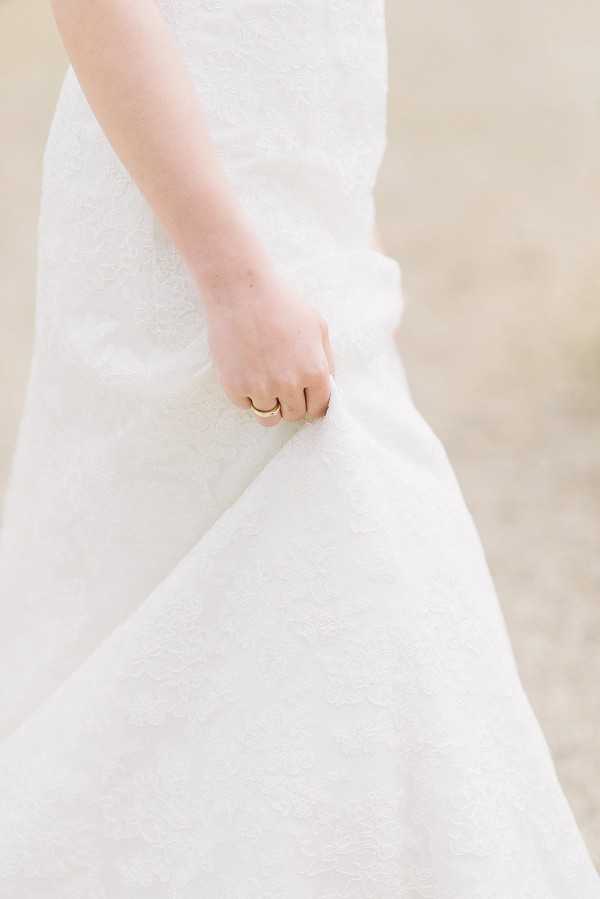 "French impressionism it is an art of immediacy and movement, of candid poses and compositions, of the play of light expressed in a bright and varied use of colour. We started with this idea of immediacy styled movement and play of light and the colours on the table. We played with the texture and light and dark shades and shadows of blue and violet. We added our gorgeous model into the picture and tried to capture movement and transience of life."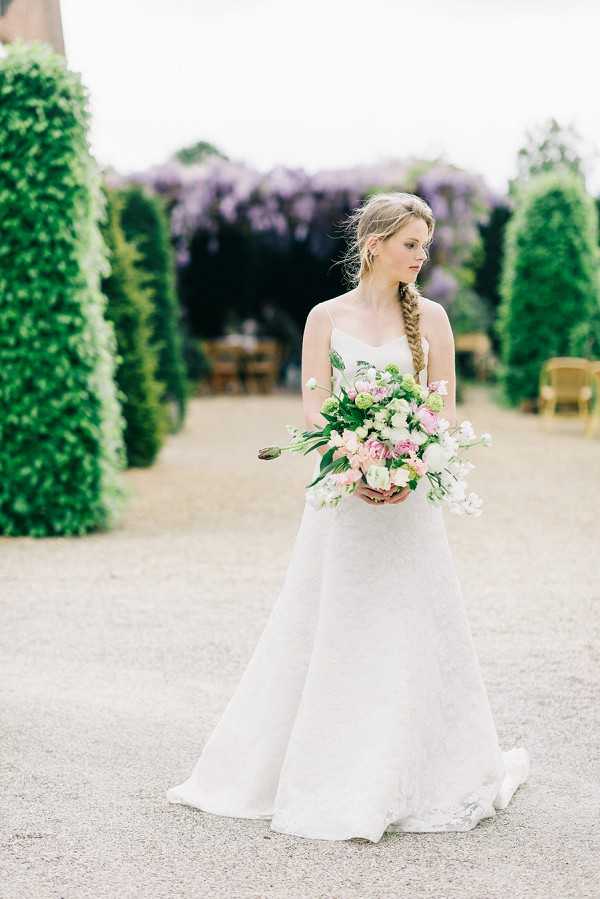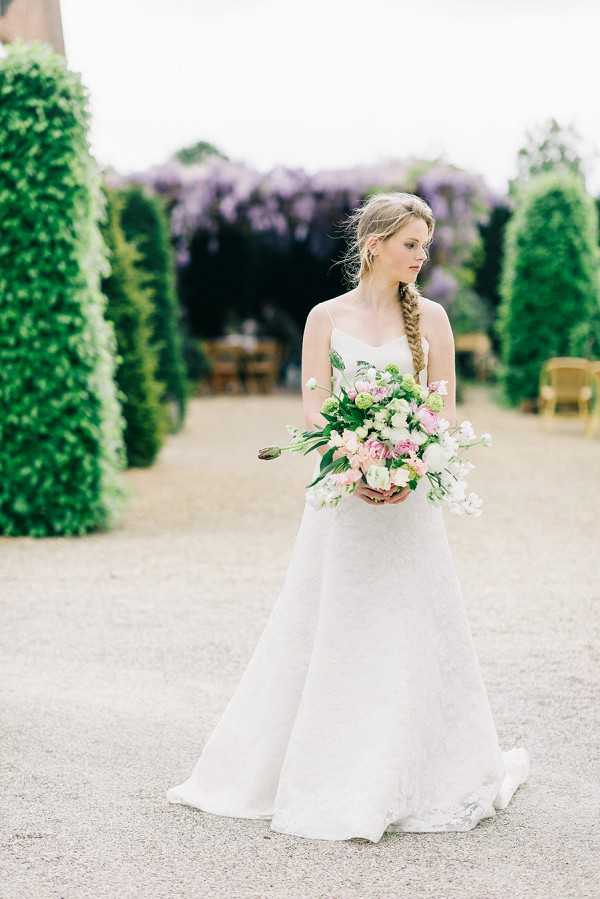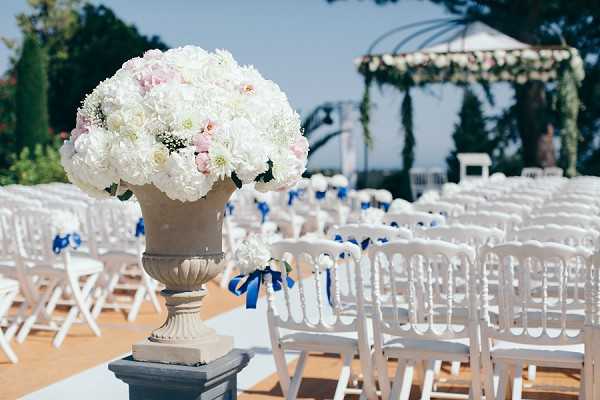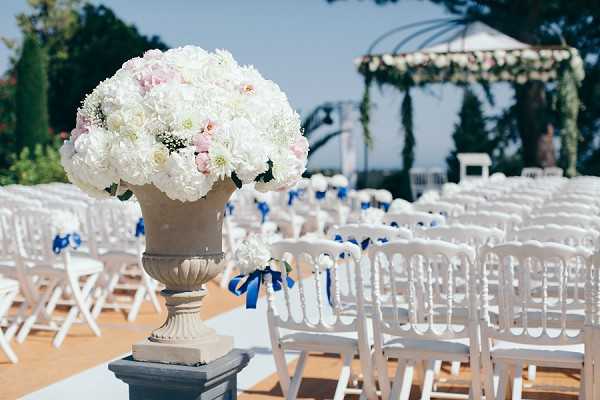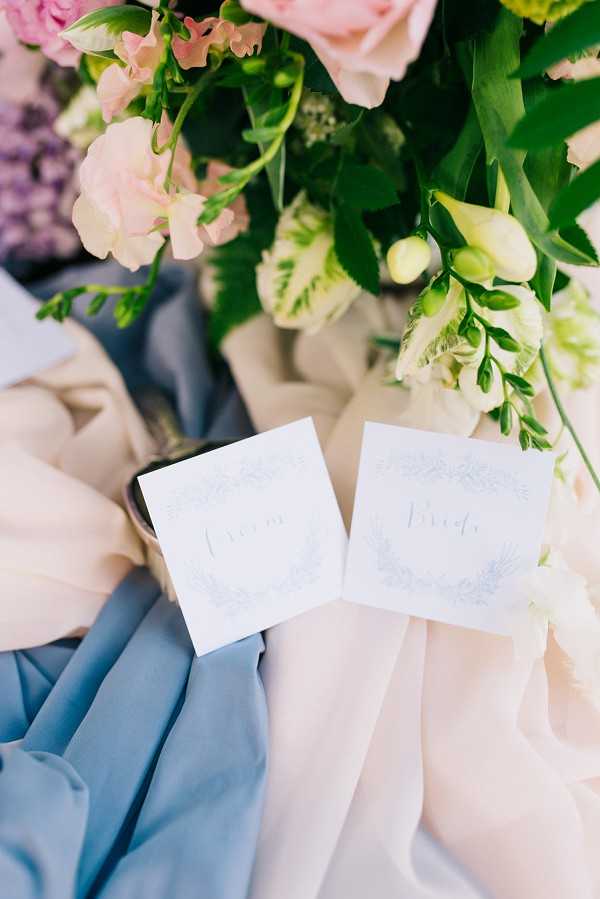 "The flower arrangement was also inspired by impressionists paintings. The light colours, the blue, violet and soft rose tones comes together in this large scale flower arrangement. The variety of the flowers and the structures gives the depth and your eye moving around the flowers and looking for the details. The Parrot Tulips, Freesia's, Aquilegia's, Lathyrus and Ferns gives this centerpiece a playful look. The Lilac and Wisteria adds the shades and violet tones. Gorgeous French garden roses (Piaget Pink & Princess Charlene De Monaco from Meilland company) draw your eyes to it."
"Laura van Rooij Bridal couture, has designed a bridal gown special for this editorial, she says: "The bridal gown was inspired by a traditional lace wedding dress with a modern twist. It was fashioned from Silk, The low back of the wedding dress has handmade silk buttons. The skirt was created from a French corded lace with ivory-coloured flowers"."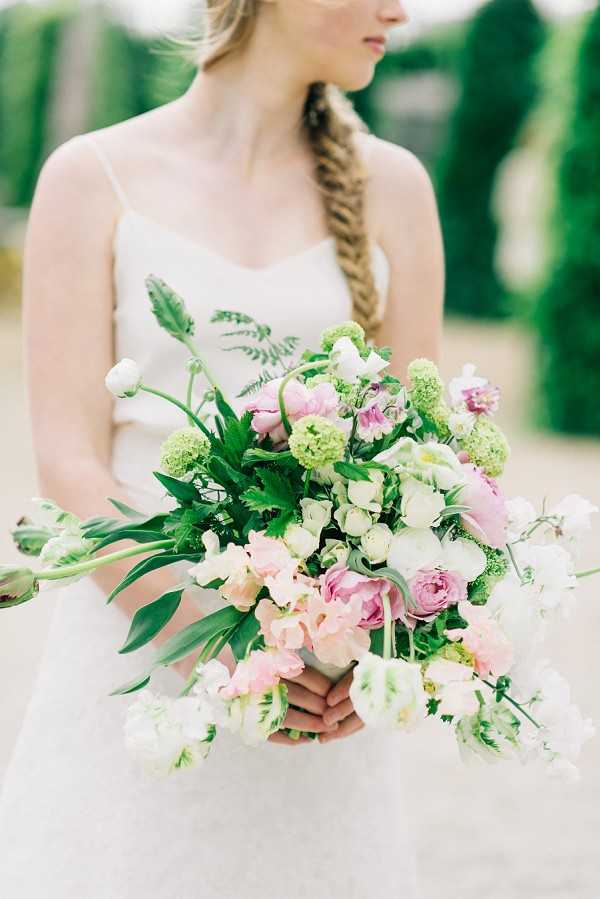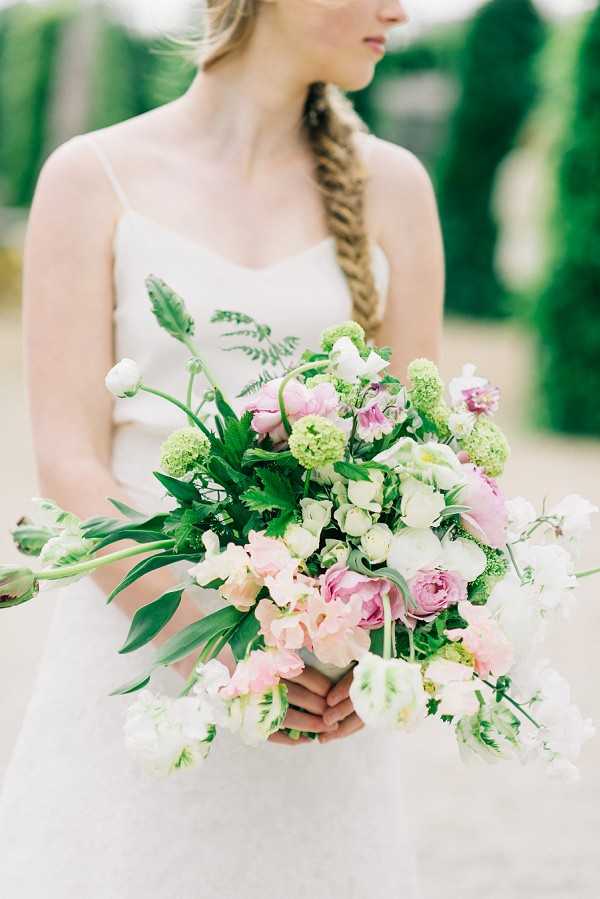 "I'm very honoured to work with a team of professionals with whom the effort of the editorial was made possible. All sweet details that make a wedding so nice: stationary in soft dusty blue colours, silver cutlery and the antique French plate, an astonishing bridal gown, and a incredible hair accessory. The wedding cake was decorated with the same flowers to create a coherent look & feel. All captured on video and in pictures. Sit back, look at the pictures and enjoy this moment in the French countryside!"
Don't miss the gorgeous film from the day created by Stories to Tell…
For even more gorgeous French wedding inspiration check out our inspiration boards here.
Provencal Countryside Wedding Inspired Shoot Snapshot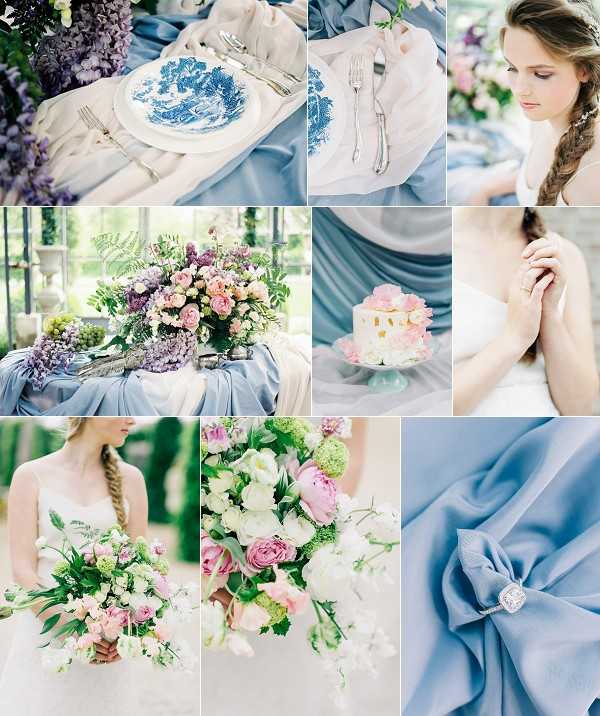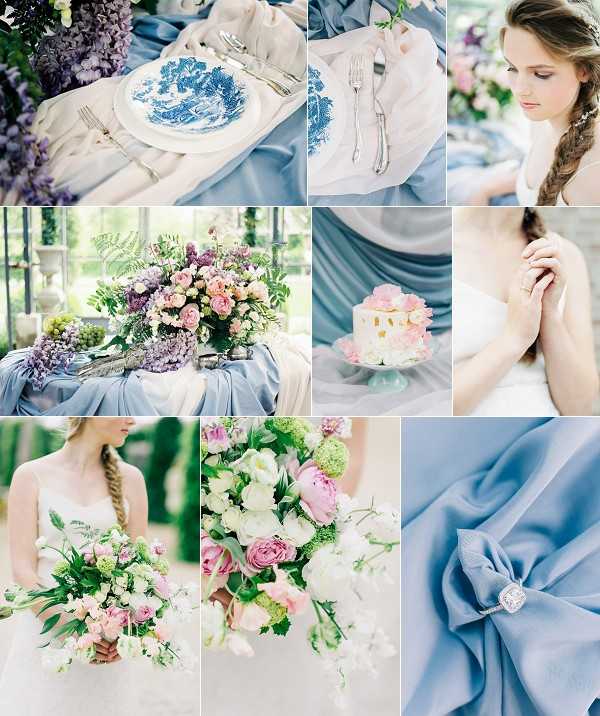 Wedding Vendors
Photographer: Raisa Zwart Photography | Videographer: Stories to Tell | Brides Dress: Laura van Rooij Bruidscouture | Venue: Het Hoogh Huys | Stylist: Bloemen & Styling | Florist: Bloemen & Styling | Hair and Make Up: Carlijn Hendriks | Cakes: Sweet Appetite | Stationery: Leintjes Exclusief | Hire: Wim Pollmann
Save
Save