There are many plus points to planning a wedding in France, but surely the pre-wedding visit to France and the area for your wedding is one of the most fabulous!  Fresh back from her travels, our Belle Bride Tracey has some beautiful engagement images, wonderful memories and is moving forward with her wedding planning!
Tracey: "Veni, Vidi, Vici!
Despite arriving home a bit jet-lagged, behind in work, and with a personal housing crisis to solve (Colorado first world problems), the best/worst part is that my mind and imagination are still in Europe.
Outside of seeing our friends and family in France, one of the best parts of our trip was documenting everlasting memories in the land of chocolate, wine, pizza, gelato, limoncello, honey…. Italy!
For some time prior to this trip, I was going to the gym almost everyday and sticking proudly to the healthy diet of eating dinner early and snacking on nuts, just out of anticipation for having my photo taken.
Side note – I have some very awful senior photos and prom photos that I never showed to anyone, so my prior experience was not helping my uneasiness. The photographer type that molds you like a puppet into unnatural shapes and then says, "Smile!"
I abandoned all hope of sticking to it once arrived in France. Who is going to say no to pain au chocolat?? And Saint-Nectaire?? Once we arrived in Italy, I really waved the white flag and ran toward the nearest gelateria. But the thing about gaining back all that I lost in a heartbeat, is that I don't regret it for a second.
Turin, Italy is a short four-hour trip from Vichy, France. Or so I thought… Google doesn't warn you about the impromptu closure of the whole interstate between Clermont-Ferrand and Lyon. Thomas says that there are three rules about driving on roads in France: it has to be 1) Complicated 2) Scenic 3) Inefficient. Yeah the drive going through all of the tiny villages between Vichy and Lyon was scenic, but was was supposed to be 4 hours became 7. Not only that, but our little road trip also came within perfect timing of the union group CGT hijacking the oil refineries, causing people to literally drive into panic and drain every 4 out of 5 gas stations of fuel.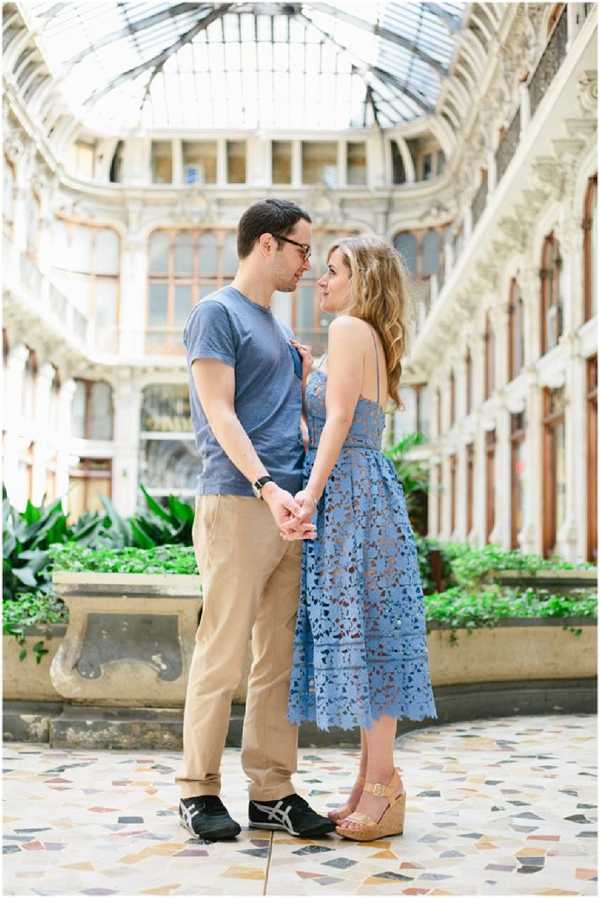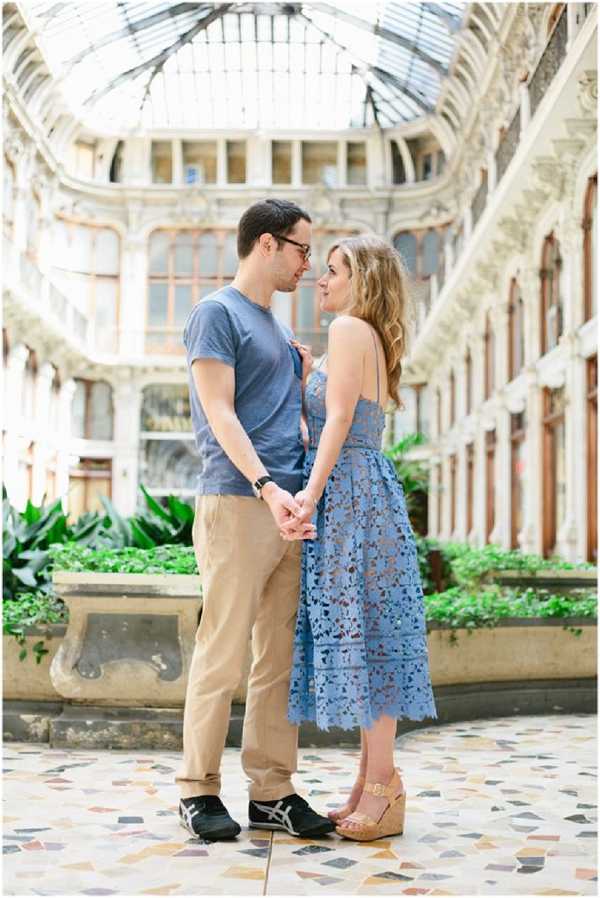 Undeterred, we were so excited to meet Elisa and Adriano of Purewhite Photography for our very first professional session as a couple! We told them right away how nervous we were, and that we were not photogenic models. They understood our feelings, and instantly made us feel comfortable by guiding us through our session. At one point, Elisa took Thomas's hands, broke up his fingers and said "Relax Thomas!"
An hour and a half later, Elisa and Adriano had taken us to some of the most beautiful places in Turin: Piazza San Carlo, Piazza Carlo Alberto, and the Royal Palace of Turin…
So we accomplished smiling for photos and a bit of tourism at the same time!
After the session, Thomas and I loaded ourselves up with entire pizzas and a final gelato before getting back in the car and leaving Italy. A day of equal sadness and happiness.
By the way, if anyone is planning a trip to Turin, you must get the Bicerin! It sips like a coffee, but when you mix it up it turns into a rich chocolate pudding. It's native to Turin dating back to the late 1700's, or so I've read. I also highly suggest staying with Chiara in downtown Turin, right next to the Piazza San Carlo. She's adorably sweet and has a magical book of all the best restaurants in Turin.
We'll be back soon I hope!"
If you are looking for ideas and inspiration on planning your wedding in France, don't forget you can catch up with Belle Bride Tracey and you can find all the Belle Brides past and present here.
Engagement images by Purewhite Photography
Save
Save
Save