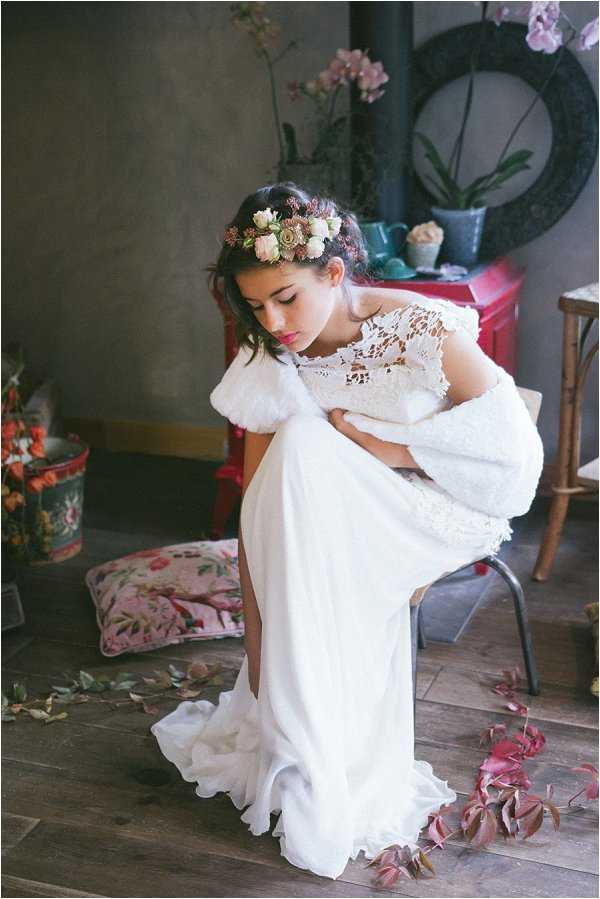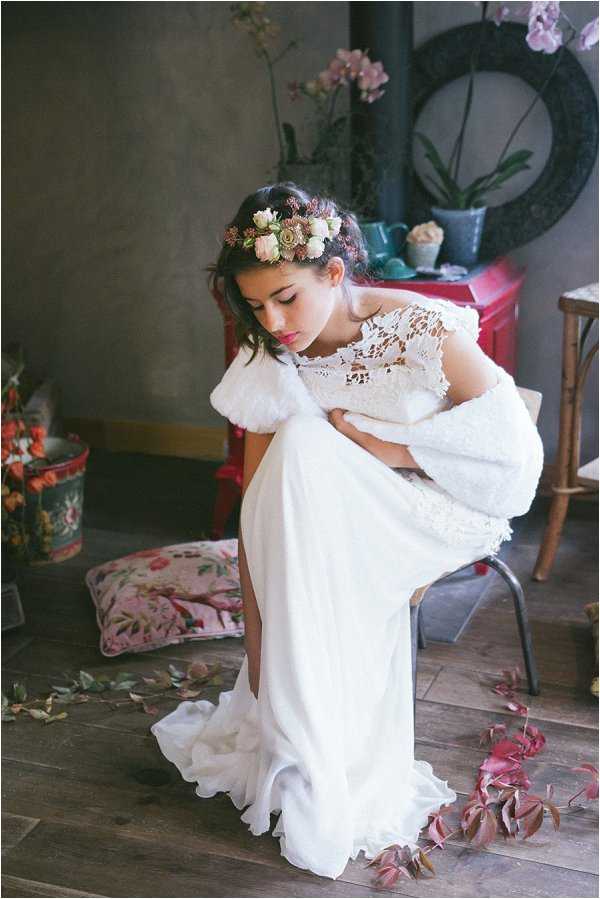 It is so wonderful to be back in 2016 with beautiful French wedding ideas, and today we turn to a French team who created the Power Rose Wedding Inspiration Shoot, led by Alison Laureen Weddings and captured by Lucile Vivès.
The shoot is set in the South West of France in a private house near Bay of Arcachon.  The team had two color inspirations for the shoot powder pink for a soft romantic side and also a blue accented theme.   The inspiration for the power pink session came from a short novel from French Author: Catherine Kucharski.  It tells the story of this bride who waits for someone to come. She waits and doubts until finally, he arrives, but it's not the person we think of… It's her dad she was waiting for.
It is a delight to share the translated Rose Poudre or Powdered Rose:
Spring 2015 at 1.30pm. It was a Friday, not like any other. Manon is getting married at 1.30pm; he will be here at any moment… The house is ready, reinvigorated from the fresh April air. The decor is made up of powdered rose, pastel mauves and delicate blues.
Thirteen years! Thirteen years that Manon had dreamt, imagined and repeated this scene a thousand times at least in her head… To run away from the loneliness and to be with him today and to never leave his side again. Manon waits, feverish and uncertain- She wrote him a letter 20 pages long. A love letter to him, explaining that marrying him would be the most beautiful day for her, and how this day will complete her as a person. She wanted them to meet in the lounge before the ceremony. She wanted an intimate moment, just between themselves. – He answered by calling her, and between tears, he said yes: "Yes my darling, I will be there! At 1.30pm precisely, I will be there…"
At 2.30pm, one hour later and Manon is still waiting. The lace edging her dress gives her a wise and refined neckline. Manon belonged to the period of romantics, where love was dressed with flowers and subtle perfumes. She takes brief look in the mirror hanging from the wall, something is missing… She grabs her bouquet- Holding the flowers.. Holding the flowers like a promise, to give herself a continence like smoking a cigarette-. Three steps to the psyche – Mirror, Oh my beautiful mirror – For the first time since the aurora, Manon had created and perfected a satisfactory smile.. The minutes tick slowly away…
It's now 3.30pm; the reception is at 16:00 – What if he doesn't come? – The wait is unbearable. Within her heart there is coldness beginning to creep. Manon finds refuge under the warm and comforting stole that her mother had given her, but it is not enough. Her eyes filled with tears, she runs to lock herself away in her room and throws herself on her bed- creasing her dress? Such importance!!! All of a sudden, she hears a noise in the doorway and voices start to rise… A voice stands out… HIS voice… She recognises it… He's here! Finally!
He's here!!!
Her heart beats, her face fills with happiness and a smile bursts from her face, we hear her shout: I'm coming Dad!
Powder Rose Wedding Inspiration Snapshot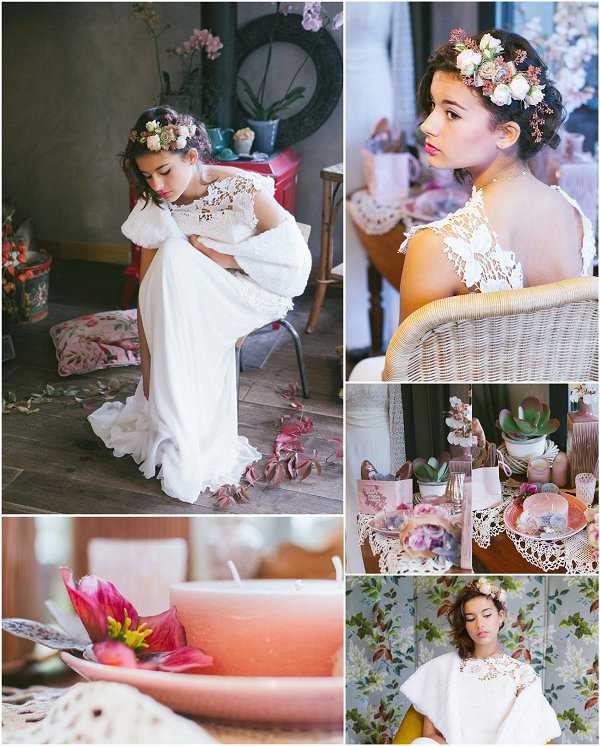 Wedding Vendors
Wedding Planner : Alison Laureen Weddings | Photography : Lucile Vivès | Flowers and scenography : Couleur Pétale Fleuriste et Decoratrice de lieux | Video : Bagus Production | Stationery : La boutique de Léopold |Shoes : Mademoiselle Rose | Jewellery : Bijoux Piou Piou d'Estey | Wedding gown : Elsa Gary| Hair : Carolanne Coiffure | Makeup : Le boudoir du bien être | French Author: Catherine Kucharski.