I feature many destination weddings in Paris, but what if you are lucky enough to called Paris home and have decided on a destination wedding outside the city?  That is exactly what today's newlyweds Virginie & Samuel choose to do as they got married in the country, had a windy trash the dress session in the grooms home country of Mauritius and then wanted to celebrate with an urban post wedding photo shoot around Paris.  If you are getting married in Paris or looking for wedding photos ideas, the photo session by Ben & Aurore Photos has plenty!
Newlywed Virginie says: "We wanted finally some urban pictures, where we live all year long : romantic place in Paris with the "I love you wall", the tube we take everyday and typical places we are going through regularly.  We choose Ben & Aurore Photos to capture our celebrations in Paris as we love their sensitivity, their artistic sense and the emotion which get out of their images. And most of all we had a very good feeling with them, they are warm-hearted, joyful and we were comfortable with them. And the result : we love our photos !"
Ben & Aurore's word : "When Virginie & Samuel asked us for this urban session in Paris, we didn't hesitate a second ! We travel a lot and Paris is a regular destination for us and we love this city ! We specially appreciated the underground shoots, it was unusual and the "Arts & Metiers" station is a wonderful copper-colored station !"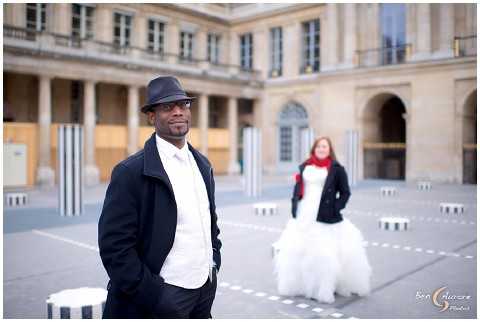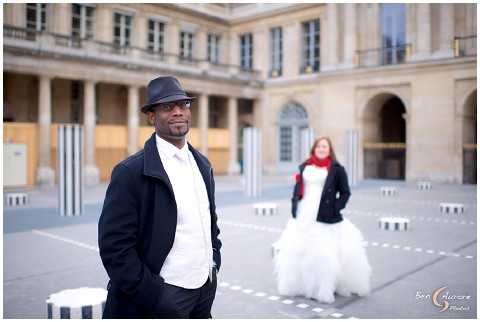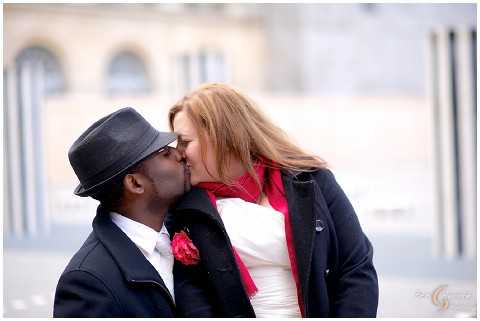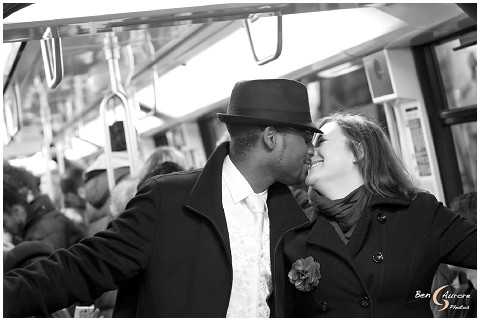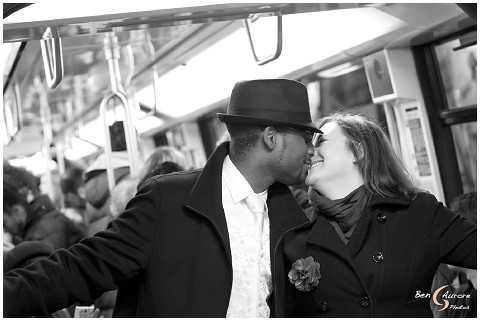 If you are visiting Paris and looking to recreate some of the wonderful imagery to locations for the shoot included Arts & Metiers station, the Palais Royal not so far from the Louvre Museum and the "I love you wall" where it's written "I love you" in multiples languages.
Congratulations to Virginie & Samuel and what a complete set of wedding images you must have.
Monique xx