Who doesn't dream of wearing a fabulous gown alongside your handsome beau, as you pose for portraits in Paris? I know that I do! Today Paris photographer Claire Morris and her lovely couple Ilinca and Anthony, takes us on a love shoot around Paris on Bastille Day.
Ilinca works at the American Church in Paris and her boyfriend lives in England, so they celebrated a romantic weekend together in Paris with some beautiful photographs to remember the occasion… before they headed to a Ball!
Claire says: "I photographed this beautiful couple around Paris on Saturday which just happened to be the day before La Fête Nationale 14th July.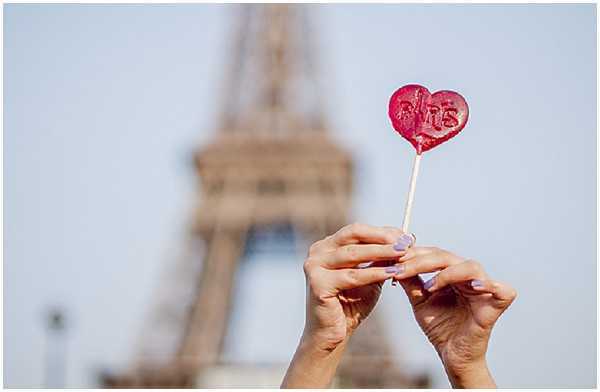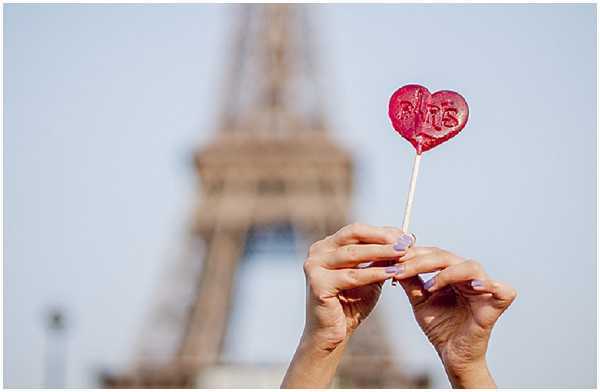 "This meant that the whole of The Eiffel Tower area was blocked and gated off due to the temporary constructed stages for the concerts and the fireworks…. but… we walked around until we discovered one area we could get some nice photographs without huge gates blocking the view of the Eiffel Tower in the background of the photographs.
During our detour we found a lovely little park area with a huge very old wall (random find) which made for great photographs too – a complete bonus, go team!
It was such a beautiful sunny evening, summer in Paris is just simply amazing! Picture perfect. Paris Je t'aime!"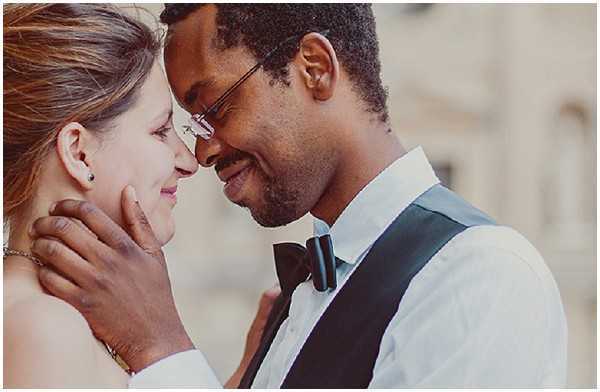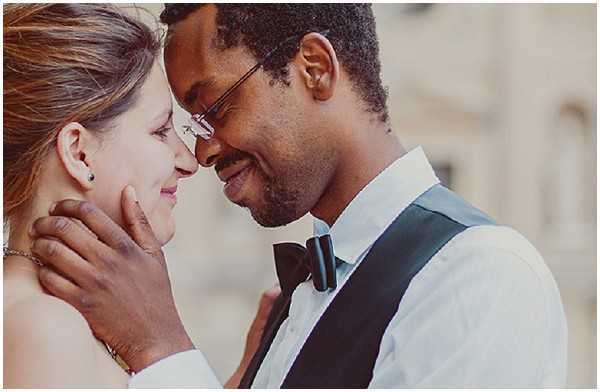 If you are considering a portrait shoot in Paris, Ilinca shares with us:  "It was an enjoyable experience and Claire was a big part of that. We know that she spent some time checking out the best locations around Paris. Although the shoot took place during Bastille Weekend, Claire did a wonderful job of getting just the two of us in the pictures.
Claire was also very skilled at getting us to relax, she was patient and always directed and looked for shots that were natural to us as a relatively new couple. We joked that it was a lot like relationship counselling.
She kept us encouraged throughout the various spots around paris and motivated so we ended in good spirits. In the end, we couldn't have hoped for more."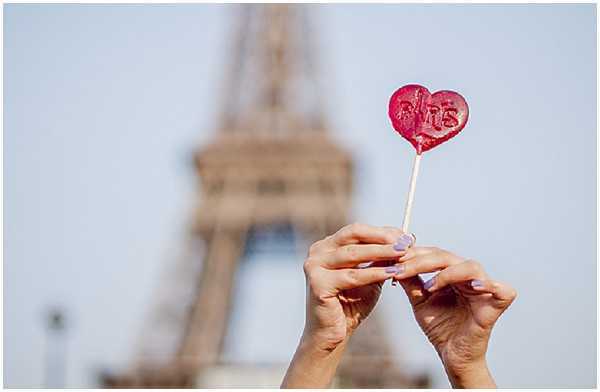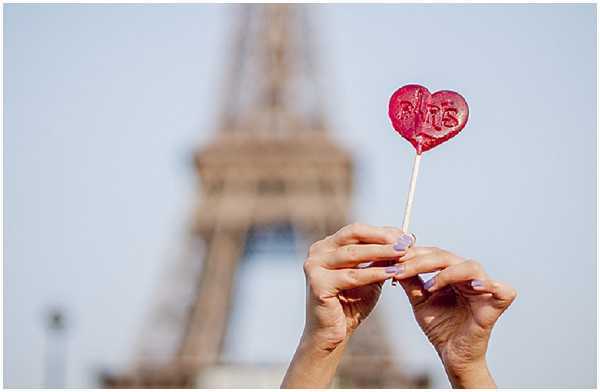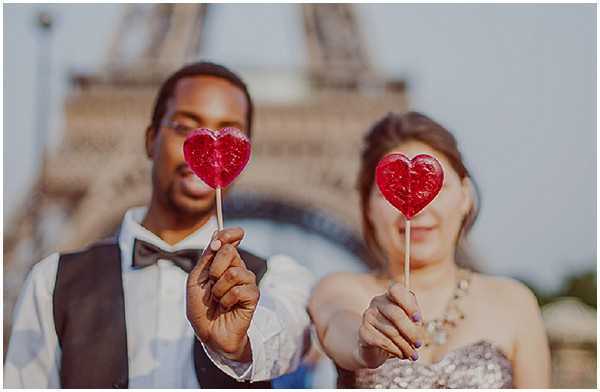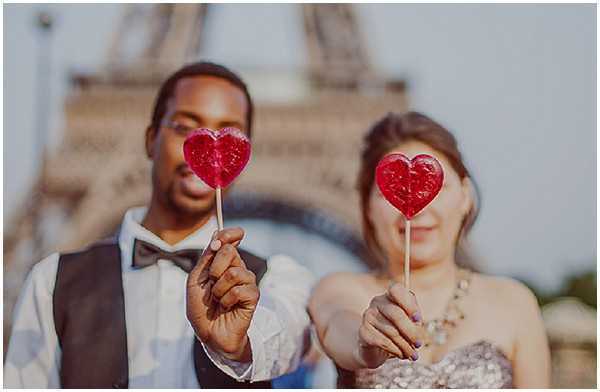 Sparkles and a bow tie for portraits in Paris – I love this shoot!


Photographer:
Claire Morris Photography Website: www.clairemorrisphotography.co.uk
Facebook: www.facebook.com/clairemorrisphotographer
Email: [email protected]
UK: +44 782175761 France: +33 645814477
Dress: From TNFC on Zalando.fr