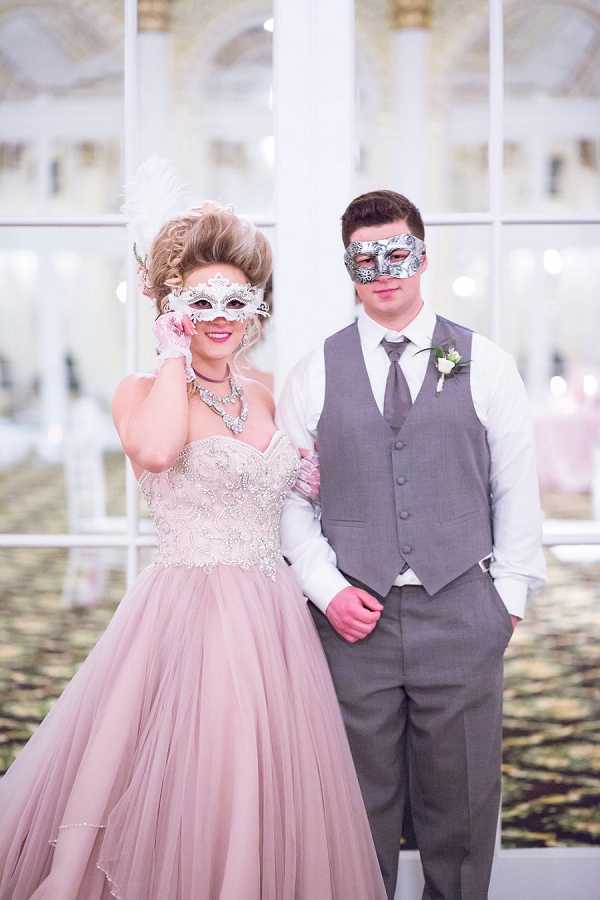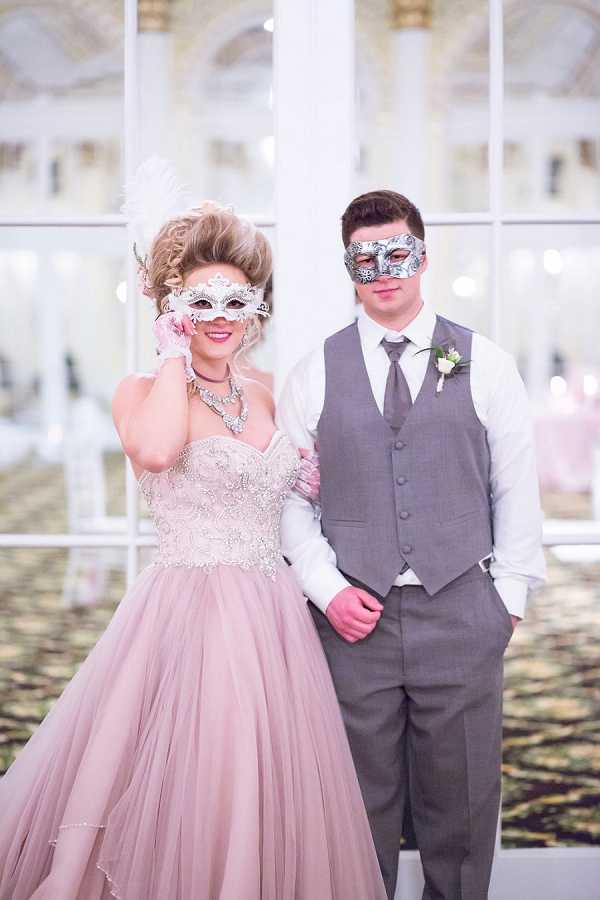 The weekend is getting ever closer and to help you get in the mood we have a pink extravaganza French wedding styled shoot for you to feast your eyes upon. Brought to us by DreamBox Photography this Marie Antoinette inspired shoot focuses on the getting ready portion of a bride's wedding day.
A talented group of vendors collaborated on this styled shoot in the hopes of inspiring future brides by incorporating many different features. We particularly liked the idea of a bride and her close friends enjoying afternoon tea together, the wonderful floral displays from Simplicity Floral Design & Events and the masquerade reception which could be a fun idea for your guests to embrace. We'll now hand you over to DreamBox Photography who will explain more about their pink extravaganza French wedding…
"As a photographer, I get the honour of capturing my bride's entire wedding day:  from getting ready with her closest girlfriends in the morning to the last dance of the evening with the groom. One of my favourite parts of photographing a wedding day is the getting ready portion where I get to experience some of the most authentic and intimate moments with the bride and her friends. I love capturing the exciting giggles, happy tears and all the mixed emotions in-between leading up to the wedding ceremony."
"For this photoshoot, I wanted to focus on the bride and her closest friends on her wedding day. I came up with the idea of a tea party and a masquerade reception. What better way of doing it than in a lavish Marie Antoinette fashion? The queen and her closest friends were known for their extravagant lifestyle which I wanted to incorporate into this styled shoot. To do this, I knew I had to find the perfect venue that would depict not only the era but also the grandness of a Marie Antoinette wedding. The European style Pantlind Ballroom at the Amway Grand Plaza Hotel in Grand Rapids, Michigan served as the perfect backdrop with its 24-carat gold ceiling, intricate wall details and glimmering chandeliers."
"I teamed up with a talented group of vendors to put together all the finishing touches to this shoot. We incorporated several delicate and romantic details that when combined, it would be bold and unique. For example, we mixed the avant-garde hairstyle and bold jewelry with a soft romantic makeup look. We also paired dainty desserts with the chandelier cake to make a bold statement."
"The talented Nikki of Simplicity Floral Design & Events designed the tablescape consisting of romantic roses with mismatched dinner plates which turned out beautifully. For the tea party, I wanted to feature vintage teacups, teapots and unique furniture pieces. To complete the Marie Antoinette reception, we used pearls, ribbons, lace fans and faux feathers as decorations."
"My overall vision for this photo shoot came together beautifully and I couldn't have done it without the contribution and talent of my vendors! Whether it's a tea party, masquerade reception or elegant ballroom wedding, I hope this styled shoot will provide future brides with some inspiration."
For even more Marie Antoinette wedding inspiration check out this photo shoot captured at Chateau de Dangu.
Pink Extravaganza French Wedding Styled Shoot Snapshot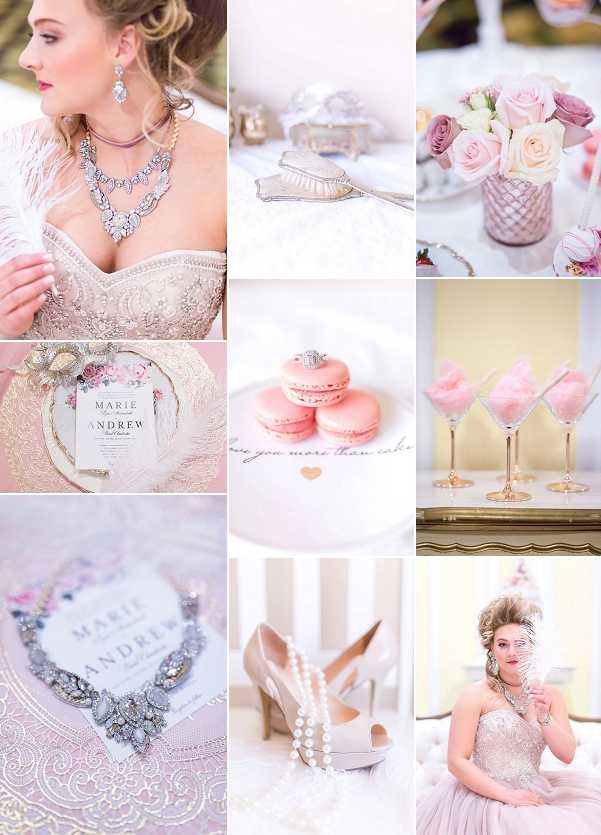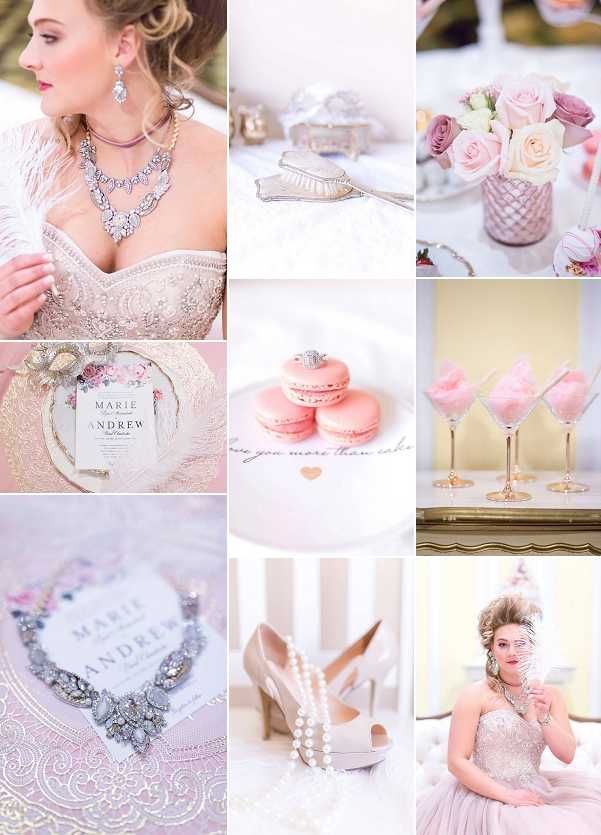 Wedding Vendors
Venue: Amway Grand Plaza Hotel | Photographer: DreamBox Photography | Brides Dress: Memories Bridal & Evening Wear | Hair: Ashley Ferguson Hair | Makeup: Knockout Beauty by KB | Florist: Simplicity Floral Design & Events | Stationery: Kayla Taylor Creative Designs and Custom Prints | Cakes: Pretty Delicious Designs | Decoration: Redi Rental | Decoration: Mena & Charm | Decoration: Fancy Fray | Decoration: Delicate Dishes | Jewelry: Nikscandi