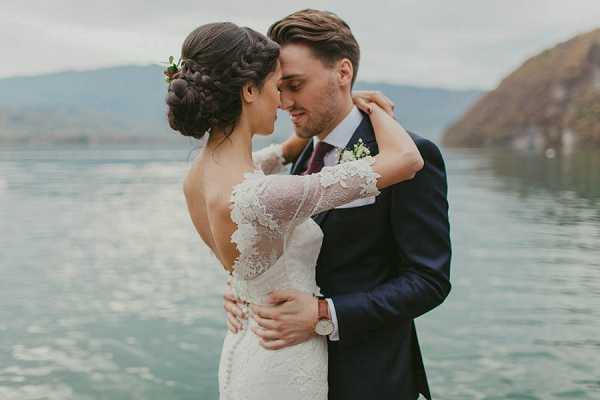 Happy Tuesday folks, YAY to the start of Spring!! Can you believe it? Well, we are beyond excited and to celebrate we have for you a picturesque Abbaye de Talloire wedding.
Today's nuptials where held in the pretty town of Annecy. Annecy is an alpine town in southeastern France and is known for its Vieille Ville (old town), with cobbled streets, winding canals and pastel-colored houses. Overlooking the city is the medieval Château d'Annecy, as you'll see from these pictures it's certainly worth a visit!
We love the idea of a lakeside French wedding especially with these views! Our beautiful bride Sharlene looked stunning in her lace Lillian West gown which she teamed with an elegant wedding veil and pretty blooms by Emotion Florale. Their day was spent with their nearest and dearest as they celebrated at Abbaye de Talloire.
We'll now pass you over to Emma Rodrigues Photography who not only captured some beautiful bride and groom portraits but who will also be walking us through today's picturesque wedding…
"Benjamin and Sharlene, are a young mixed-race couple who I liked working with. He is French and she is mixed Italian and Indian. They both immediately caught my attention when they shared their plans and talked to me about the way they wanted their big day to look: just a few close friends and family, simple and stylish."
"Surrounded by their few guests from all around the world, their wedding ceremony took place in the "arts room" of the beautiful Abbaye de Talloire last Autumn."
"In the morning, Sharlene was getting ready in one of the rooms facing the lake (beautiful!) surrounded by her bridesmaids, her sister and her mother. The moment where she put on her wedding dress was especially moving! You'll see that Sharlene is absolutely stunning with her Lillian West dress. Her bridesmaids were wearing beautiful long burgundy dresses that would bring out the colour theme (and Sharlene's perfect lipstick!)"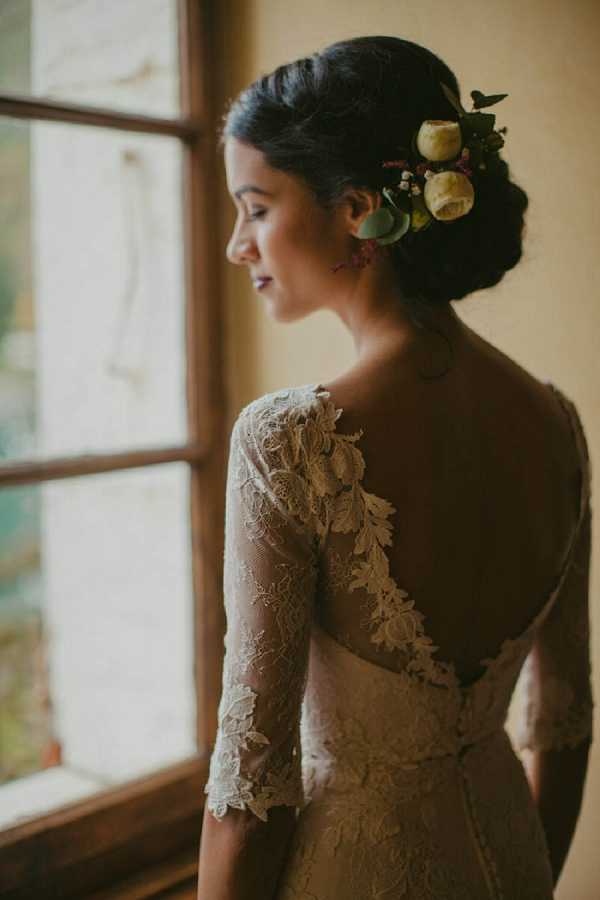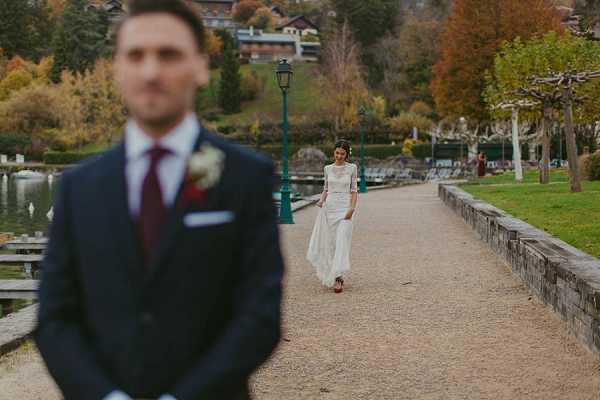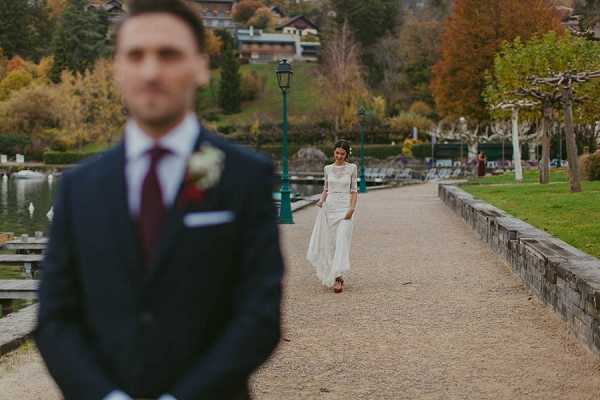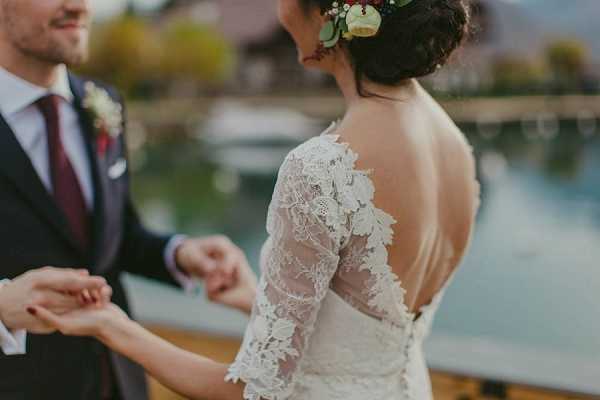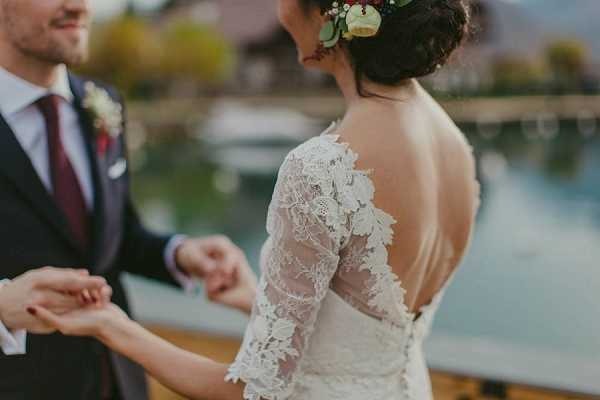 "Then I went to meet Benjamin on the shores of the Annecy Lake while we were waiting for his bride and the "first look" followed by their love session photoshoot. It stopped raining right at this moment and the colours surrounding us were perfect for this beautiful session with this lovely couple on the lake shores."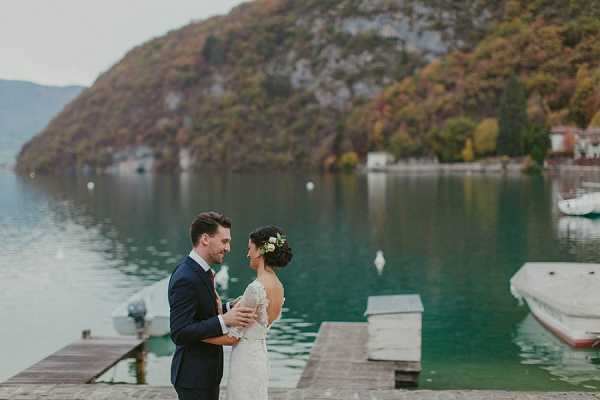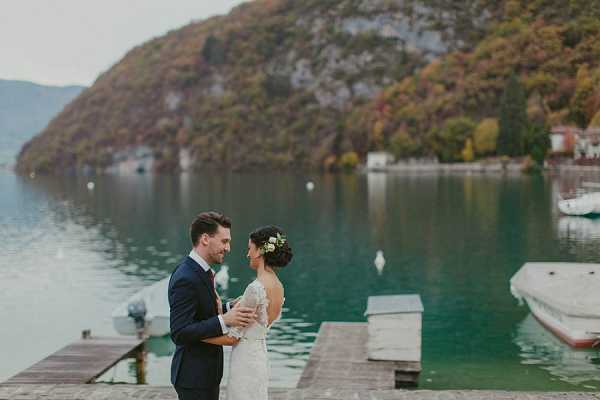 "Afterwards, Benjamin & Sharlene went on to meet their guests in the Arts Room of Abbaye de Talloire decorated with style for the occasion. Some veil and beautiful lights, for a very moving ceremony followed by the cocktails that were held near the fireplace with a live Jazz band playing."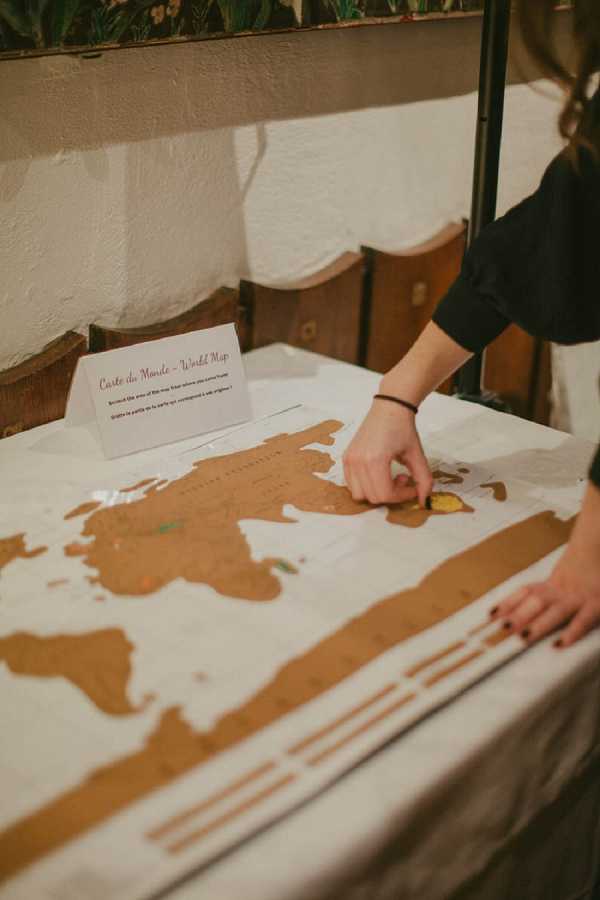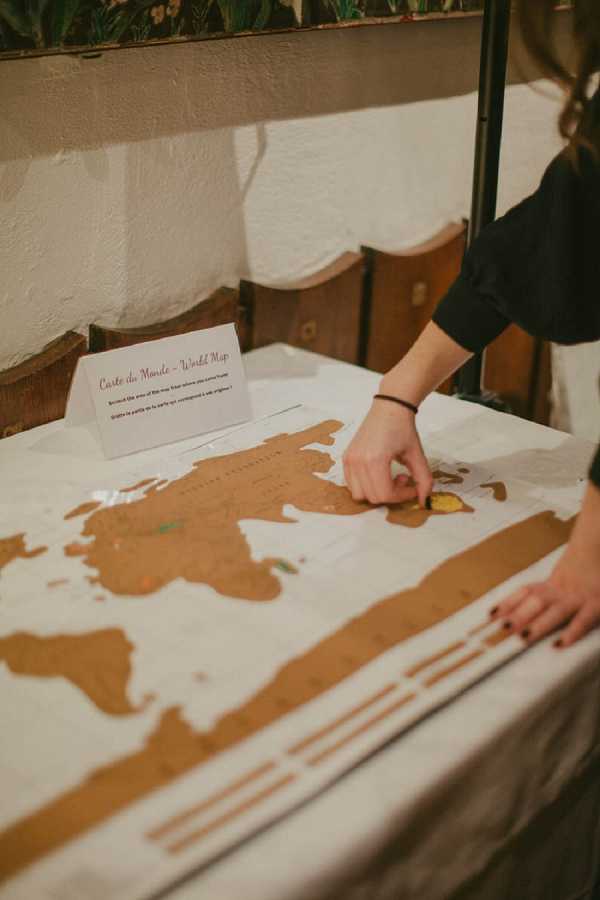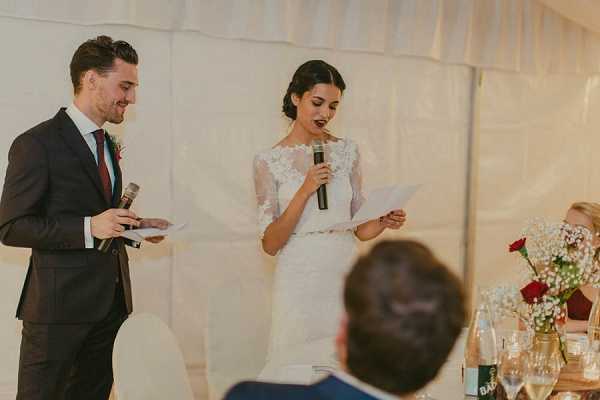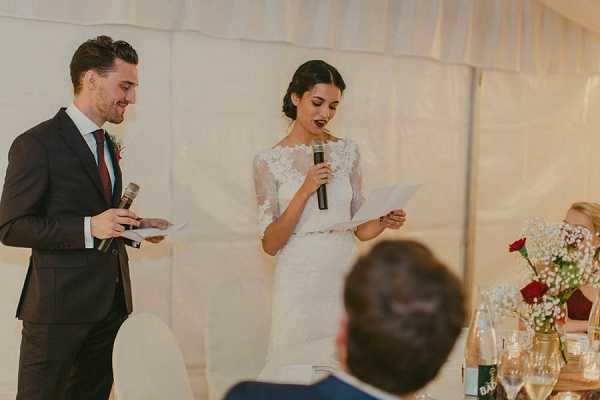 "The evening party was held under a magnificent white tent decorated by the married couple themselves carefully using wood materials, some flowers and most importantly a cute little salted caramel jar as a personal gift for each guest. It was without a doubt a magnificent day, filled with beautiful emotions."

Congratulations Benjamin & Sharlene from everyone here at French Wedding Style!
For even more inspiration check out Clara and Martin's engagement session by KT Merry Photography in picturesque Lourmarin.
Picturesque Abbaye de Talloire Wedding Snapshot
Wedding Vendors
Venue: Abbaye de Talloire | Photographer: Emma Rodrigues Photography | Dress: Lillian West | Shoes: Dune London | Accessories: Joaillerie du Marais | Florist: Emotion Florale | Grooms Outfit: Blandin et Delloye | Shoes: Loding | Decoration: Handmade | Celebrant: Ps Benjamin Eugster | Entertainment: Jazz concept | Catering: Abbaye de Talloire