It is that dreaded time in a person's life when you need to get a new passport and are looking for the ideal picture perfect passport photos.  Now I am not someone who screams to be in front of a camera, nor would I say I am camera shy, but when it comes to passport photos this is a whole other type of terror.  Looking back on my last photo, I remember getting ready to have it taken and who I was then, it seems like a lifetime ago.  However there is still that cringe worthy moment, every time you have to present your passport.
So this time around I want to make sure that I give myself the most opportunity to get a 'good' passport photo, so I turned to photographer Tori Deslauriers Photography for some advice.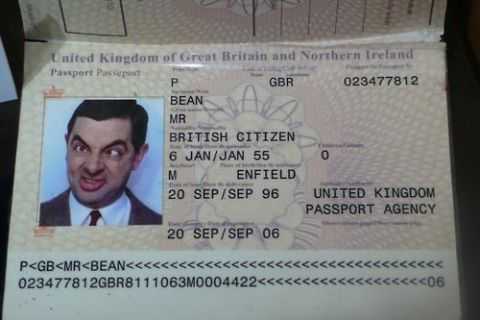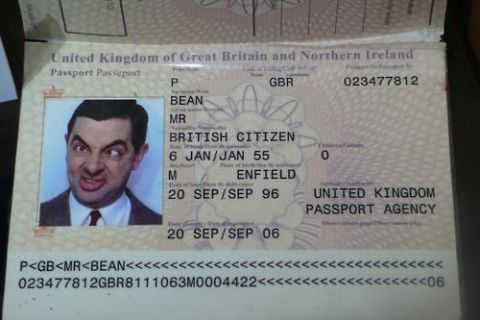 Tori: "The one thing I hear time and time again and a wedding photographer is "I'm unphotogenic".  It's not something that I believe actually – I just think that you need someone to get the best out of you, or catch you unaware.  I don't think the machine at your local supermarket is necessarily the right place to do that.  So how can you be sure to achieve the best photo that will follow you around the world for the next decade?
The tips I would give you is first and foremost:
1)    Go in positive
You are going to come out with a great photo.  (And hey, if not, you are going to make the job of the customs officials better!  Kidding of course…)  Any stress and anxiety shows on your face instantly so take a deep breath before you even step into the booth.  And make sure to take the picture at the time of day when you're most awake – don't do it at 8am before work if you're not a natural morning person!
2)    Pay the extra
There are a lot of booths out there that flash three times and unlike the olden days where you got a strip, you now have to pick the least painful option.  Instead, why not opt to pay a little more and go to a photo shop and have a real person take your photos?  They will have control over the lighting, coach you with poses, let you be involved with the selection process and can often touch up the photos more successfully afterwards.
For example Jessops & Snappy Snaps or independent photo shops will take photos and print while you wait.
3)    Pick your outfit
Avoid tops with logos, which will date your photo, and loud patterns (checks, stripes etc) that often confuse photo booths and can look a little fuzzy.  Go for bold blocks of colour in muted tones.  Bright colours like red can accentuate any uneven skin tones so it's often thought that blues and greens are the most flattering.   Avoid white shirts as photos are often taken against white backgrounds.  Many women find they look slimmer in a scoop necked shirt than a collared shirt.
4)    Make-up & hair
Keep it neutral rather than heavy and dark.  If you are prone to shiny skin you can powder your forehead and nose right before you have your photo taken.  Try smoothing your hair just before you go in as fly-away hairs are surprisingly obvious against a white background.  If you're going all out and cutting your hair make sure you do this a few days before hand and for the men up to a week beforehand (you don't want a haircut to look too new)
Good luck with your photo & bon voyage!"
Thanks Tori Deslauriers for your advice and wish me to good luck for mine!
Monique xx