There are some holy grails of beauty that we are all looking for, amplify this for your wedding day and the main quest is for the perfect bridal base.  I have a different relationship with different products for beauty – nail polish I am always happy to try something new, I love my red lipstick but will give anyone a go in the comfort of my own home to judge the bleed factor, but for base, well I am a stick in the mud.
I know what I don't like, but find it hard to cheat on my trusted old faithful and stick with something new.  And okay hands up who actually changes their base depending on the time of year and the colouring of their skin?  Exactly neither do I!  However today's guest blogger Charles Gillman Cosmetics Paris has some great advice on finding your perfect bridal base, I secretly want a little Charles in my pocket whenever I am at the beauty counter!
*****
The perfect foundation is an ongoing pursuit we find ourselves trundling through! We try a sample, looks great in the mirror when you're getting ready to go out, then, we receive many compliments in the dimly lit Parisian bars and we think, Parfait, this is the one!
So off we trot to the shops, buy it, whilst the assistant kindly doesn't double check the shade and then there we have it, in natural daylight, it's just not doing your complexion any favours because first and foremost… It's the wrong colour! Exasperated once again, we persist to wear the foundation as we've just spent 40€ on it and we're adamant to finish it regardless.
Yes, the perfect foundation hunt is a debacle we find ourselves in at least once every six months, yet fear not, today I'll be giving you a guide to the just what the doctor ordered-bridal base, as well as linking it to some factors they you may not have previously thought of beforehand.
So, let's be honest, we're not expecting miracles from makeup and the way foundation looks doesn't solely rely on our miracle mask in a bottle. You need to think about how you're eating, if you're hydrating the skin enough with water intake and whether your current skincare regime is right for your skin. All of these things play an important part in how the foundation texture looks and sits on the skin, and you need to think about maybe having an array of skincare products for skin texture emergencies!
For example, a light moisturiser for when the skin is possibly hydrated but exceptionally oily, a rich moisturiser for when the skin is maybe a little dehydrated and a face oil where skin appears to be very dry. You don't have to spend a fortune, but you'll find that you'll start to read your skin with these products and it's a good practice to start doing in the months leading up to your wedding. You may find that some days you will use all three!
For example, you're stressed and your skin's gone wild (we all know that feeling!) You would prepare the base all over with your light moisturiser, apply the rich cream maybe on the cheeks to boost the hydration and then press in the face oil on any dry areas, around the nose for example.
The skin should look dewy but not overly so, and there should be a little slip to the skin. Now you're skin's all set to go for foundation application!
When choosing a foundation, be clear about your skin type and what type of coverage you'd like. On your wedding day you want to look like you at your very  best, so we certainly don't want to camouflage the skin. I personally love Bobbi Brown for foundation and concealer, they appear to blend so well into the skin and they give a great finish to the skin.
Recently I have fallen in love with their new 'Long wear even finish foundation' and yes, I've personally been using all of the stock on myself… It covers, but it doesn't look heavy and it gives the skin a slight sheen to it! It's long wearing and it's sweat and humidity resistant which is great for any summer weddings coming up.
When choosing your foundation colour swipe three different shades on the side of your face down to the jaw bone, you may feel a little silly wandering around like that, but it will be worth it. Then take to the great outdoors with a mirror and you need to look for the one that completely disappears. We're not looking for foundation to give us any colour what so ever, it's simply there to even out the skin-tone and give your skin a fresh and flawless appearance. You can sort yourself out with colour later with a blusher and bronzer.
Bobbi Brown foundations primarily consist of a yellow undertone, so if you go darker in colour, you're doing nothing but adding more of the undertone into the equation and yellow is what you shall see, especially in photographs. Check how the texture sits and make sure you go along with the skin prepared well, or you can ask one of the makeup artists there to do some skin prep. Also check a little on the forehead too, as generally this area may seem a little warmer in tone.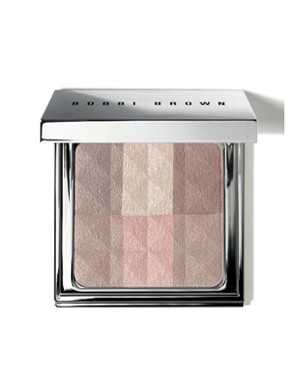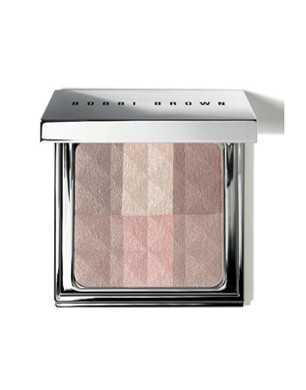 Finish off with some compact powder (so you can touch up throughout the day) which is either translucent or matches your foundation shade. Apply enough to set the foundation and so that the blush colour doesn't stick, but not so much that the skin looks completely matte.
Bobbi Brown have also launch a new product which I'm very keen on which is the 'Brightening Finishing Powder '. It gives the skin a beautiful sheen whilst giving that three-dimensional look in photographs; it's personally my new love!
Apply it with a face blending brush over your blush or bronzer and anywhere you so wish to give the skin that boosted healthy glow.
These are my top tips for choosing and maintaining the perfect foundation base, and don't forget to come and visit our brand new site at www.charlesgillman.com
*****
Thank you Charles for sharing your advice and surely a post to print off next time you are in the market to purchase a new base, that or head over to Paris and book Charles!


Guest Blogger: After 8 years in the industry, Charles Gillman is known for a typically grounded outlook on beauty, natural, fresh and achievable for any women. Charles' mission is to provide the highest level of service in the luxury service market in Paris, providing people of any age or gender how to create makeup looks and expertise personal makeup application for day to day use, but also for those special occasions! visit our website for more details! For more information visit www.charlesgillman.com