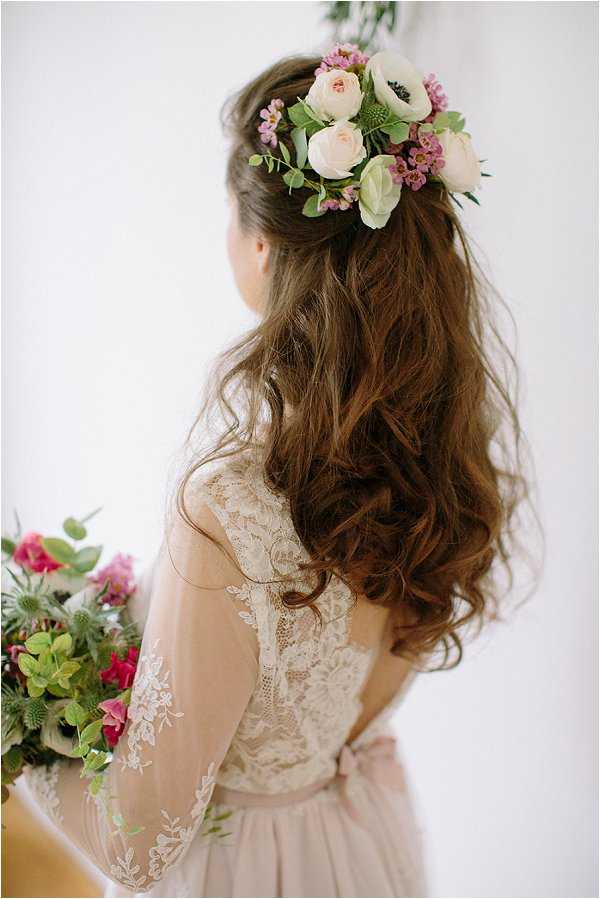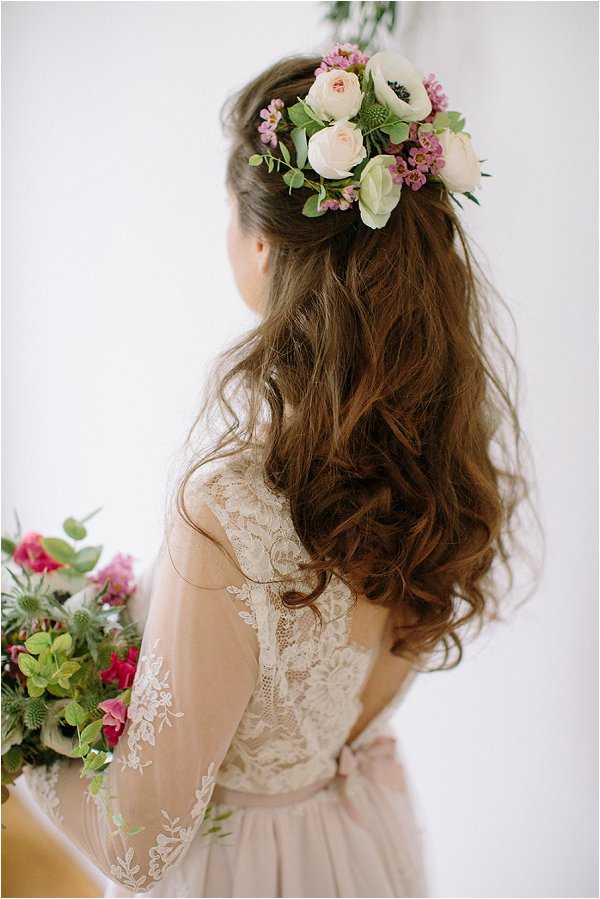 We have some sweet inspiration for you today with a selection of Parisian Floral Headdresses, shared by Studio Ohlala.  At FWS we have long been fans of the floral crown and headdress, but it is so refreshing to see a new take on the bridal accessory, combining bohemian chic with decadent floral aritstry.
"The Studio Ohlala. is a French wedding artists community  with photographer, film maker, hair stylists, makeup artists and events designer, I am Saya the founder and also the photographer. The French Wedding Festival promotes meetings and exchange between suppliers, there is no fixed stands  but an original and unusual place in the heart of quatier "Le Marais" in Paris. This event allowed us to meet other wedding providers such as gorgeous florists Les Fleurs de Pauline and Les Herbes Hautes. It was clear to me to share our expertise to serve inspire brides. .
A few days later, the idea came to me to create a collection of unique hair accessories featureing branches and flowers' and petals, to offer for weddings.
Two shooting days followed, with two hairdressers from the Studio Ohlala. who took the time to think and create in collaboration with our three Florists a collection of unique hairstyles. Our models Maeva Buon and Hélène Lecomte D wore beautiful dresses from Violette Tannenbaum's collection, a young designer of customized wedding dresses in Paris.
The shoot took place in a typical Parisian setting. You can see on our images some of Haussmann buildings facades and roofs of blue slate.
A result in all simplicity that highlights the culmination of a great collaboration with pretty faces and expressions in natural light. "
Wedding Suppliers:
Photography : Studio Ohlala. with Saya | Hair and Make Up : Studio Ohlala. with Sandra, Stéphane and Audrey  | Flowers : Les Fleurs de Pauline  and Les Herbes Hautes | Dresses : Violette Tannenbaum ) | Models : Maeva Buon and Hélène Lecomte D
-Place : Paris