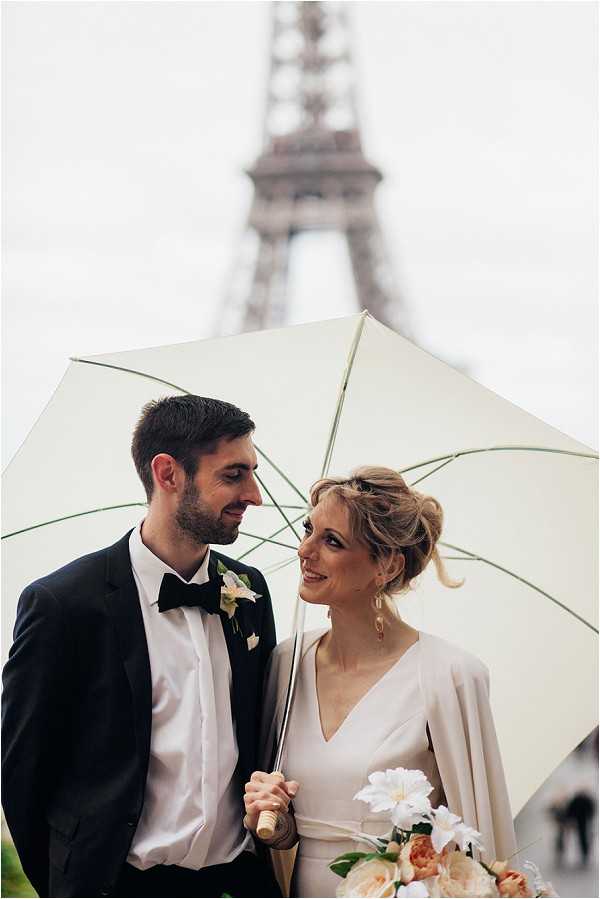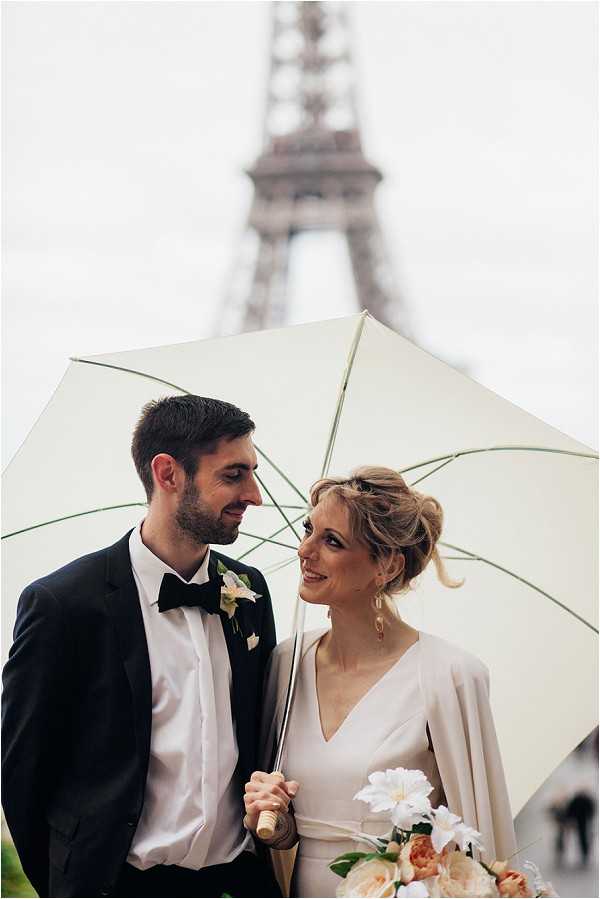 Welcome to another wonderful week over on French Wedding Style, and today we have two shoots by Jude Middleton Photography and a wonderful team of suppliers, for a plethora of Paris Wedding Inspiration.  Today's shoots were captured over one day in Paris, but feature two very distinct looks.  I love both shoots as they really do show the versatility of Paris as a backdrop to your wedding, no matter what your bridal style is.
For today's shoots, look one is to be based around attainable elegance and shot near the Notre Dame and look two is more high fashion and shot along the Seine at Le Tour Eiffel (Trocadero) and Pont de Bir-Hakeim.
Photographer Jude Middleton takes us through the styling for the shoots: "The first look is attainable elegance with a day-time feel. Neutral/blush colours with no obvious overriding colour scheme. Natural, elegant make-up with a tinted, glossy lip and muted eye colour. A modern, relaxed hairstyle style with a beaded hair accessory to accent.
A natural, asymmetrical, flowing, wild looking bouquet, with matching table stems/offcuts in muted pastels. Groom to wear simple blue suit with skinny tie and matching boutonniere. Table to be dressed with table cloth, flowers, sdessert plates and cutlery, a petit-fours stand, champagne glasses and stainless steel ice bucket with blush champagne.
Look two is, cocktail hour sophistication. Think shimmery metallics and high(ish) fashion. Statement hair piece, shoes and jewellery along with a statement bouquet complete the look. Groom to wear a tux, boutonniere and real bow tie, that can be undone for later in the shoot. Champagne colour scheme. "
Marsha Hall Shoes says of her shoes creations:  "For the first shot I wanted to keep the shoes romantic and elegant so I used a very pale ivory kid suede. The peep toe is a heart shape adorned with small individual lace flowers sewn on one by one. I used the same lace and delicately cut around larger areas of the embroidered pattern invisibly attaching them to the outside of the shoe to give a subtle effect to compliment the softness of the dress."
For the second shoot, this demanded a more sophisticated and dramatic cocktail hour feel with shades of ivory and gold. I went for a patterned bold gold foil leather and contrasted that with the sheer embroidered tightly woven organza so that the boots didn't look too imposing with the elegance of the outfit. The ribbon ties just half the way up the front giving a more feminine touch."
Why Paris?
From Jude Middleton:  "We all love Paris and the chance to shoot with some of those iconic landmarks proved impossible to resist. We wanted to showcase some amazing London suppliers and show that you can pack your whole wedding up and take it to Paris, with not too much effort.
The morning dress is based on a Dior shape with hand sewn details, while the afternoon outfit is inspired by Solange Knowles' wedding, made with georgette crepe, complete with cape.
The flowers are all silk, reflecting a growing trend and a leap in the quality available."
You can see more Pairs Wedding Inspiration here
Paris Wedding Inspiration
Wedding Vendors
Photography and Director: Jude Middleton |   Photography: Amanda Hutchinson | Photography and Assistant Director: Lex Fleming | Morning team leader: Lisa Johnson (Carmela Weddings) | Afternoon team leader and morning model: Cherelle Joseph | Bridal Outfits: Jacqueline Byrne | Make-up:  Ashni Makwana | Hair: Louise Leaves (Love Hair By Lou)  | Afternoon stationery: Jinder Raja (The Finer Details) | Shoes; Marsha Hall | Morning Stationery: Sinead Carey (Paper Grace) |  Day head piece and morning and afternoon jewellrey: Beverley Pile (PS With Love) | Afternoon head piece:  Victoria Carson (Victoria Charles Headpieces) | Floristry and afternoon model: Gwenda Jeffs (The Vintage Floral Design Company) | Cakes:  Ramla K (The Enchanting Cake Company) | Table Cloths: Melissa Welby of  (Sweet Hostess)