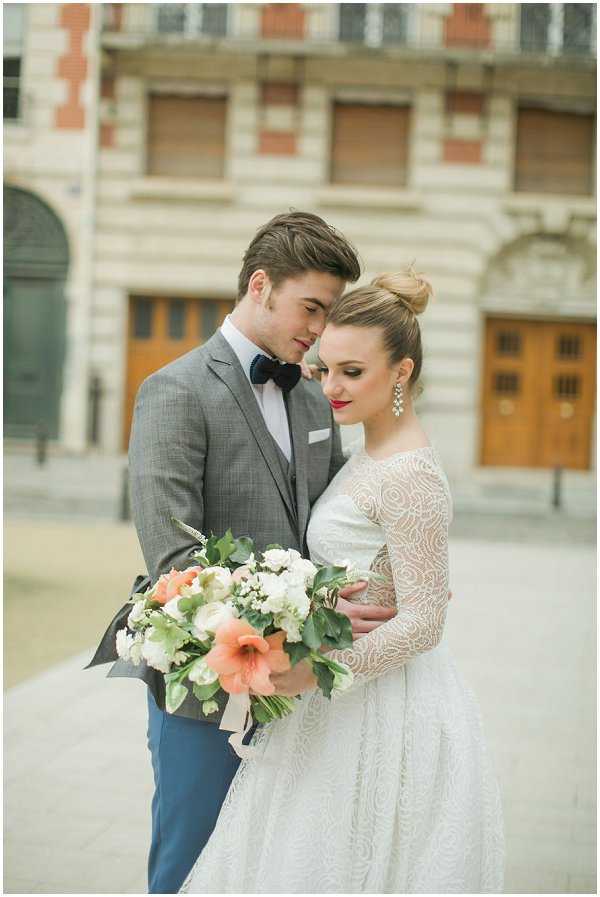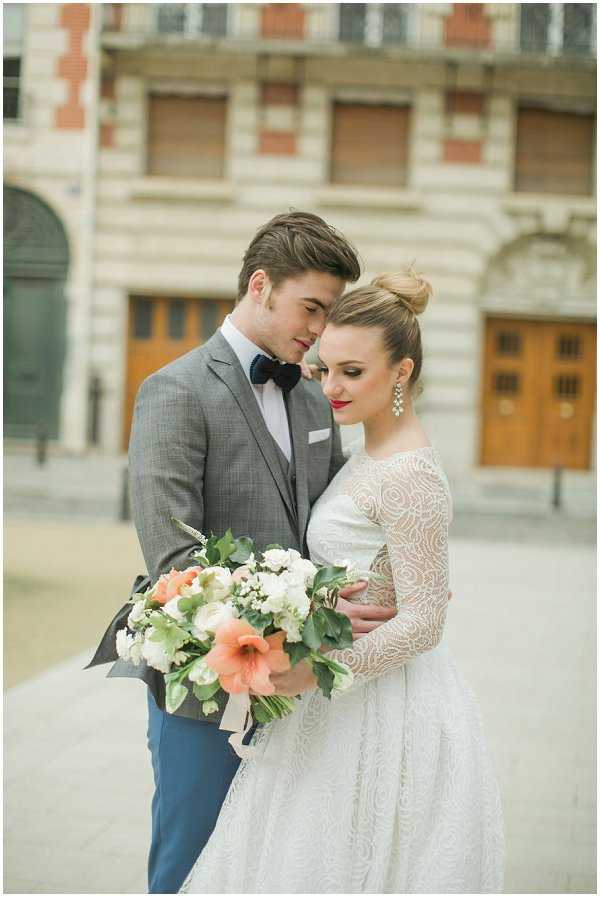 We will never tire of featuring weddings from Paris, so when this Paris wedding ideas and inspiration shoot from Fallon Carter Weddings landed in our submission box, we were thrilled.  For this shoot Fallon Carter Weddings and Richelle Hunter Photography teamed up to create a romantic fashion inspired styled shoot around the city of love.
Collaborating with wonderful vendors include Rime Arodaky and 13-A Bakers Dozen (who I can't wait to visit when I am next in Paris) this shoot oozes style and romance, perfect for those couples who are looking to combine fashion, style and romance on their wedding day.
Because there is no better place than Paris! The city hums with an energy of romance and love that can not be duplicated. The vision was to keep it simple, intimate and elegant. When couples think of a simple wedding- they usually consider the courthouse- well why not Paris? The city of lights is the ultimate venue for a wedding of 2! Between picture perfect pastries and walks along the Seine, Paris will always win your heart This shoot shows how to pull off a simple Parisian elopement – all you need to do is wander the streets, get lost and fall in love.
Richelle Hunter Photography perfectly captured the vision of this intimate shoot and Hello Super Studios filmed all the fun! With a lush bouquet from Cori Cook Floral Designs in hand, a modern crop top gown from Rime Arodaky and Suit from L'Apieceur, our bride and groom were ready to wed. Our first location was Place Dauphine, a little park of perfection surrounded by the cutest doors and cafe's. Next up we headed to Pont Neuf for the must have Parisian bridge moments and then ended the day at Treize – A Bakers Dozen for Cake and Confetti for 2!
Wedding Vendors:
Planning: Fallon Carter Weddings | Photography: Richelle Hunter Photography | Videography: Hello Super Studios – Megan Hill | Florist: Cori Cook Floral Design | Calligrapher: Bethany Siekmeier | Cake: 13-A Bakers Dozen – Laurel Sanderson |  Suit: L'apieceur | Wedding Gown: Rime Arodaky