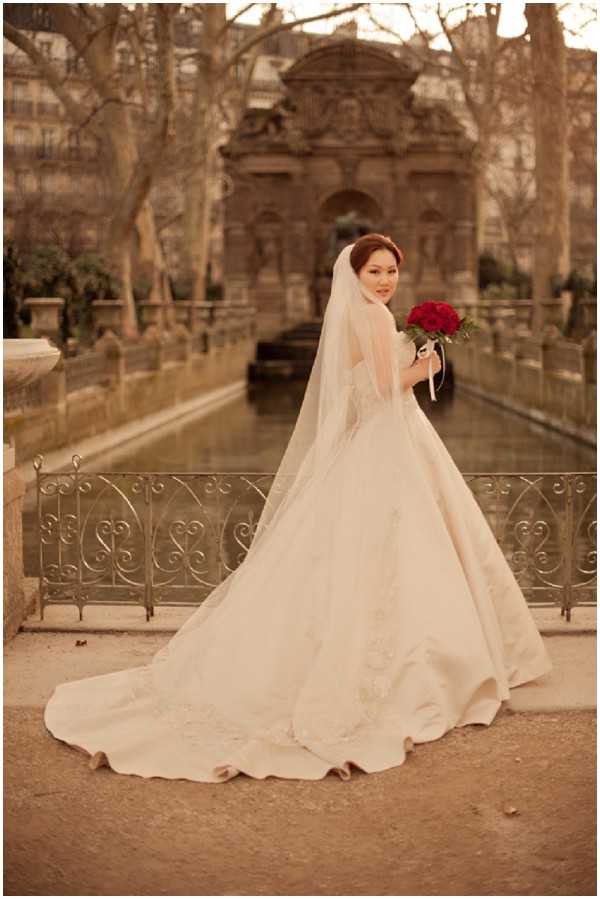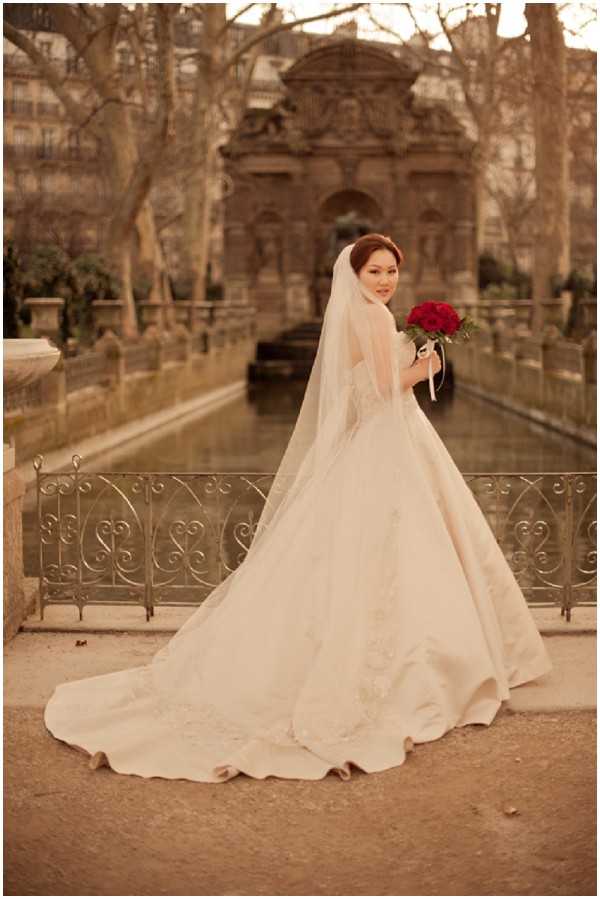 Creating your dream wedding and not following the rules takes bravery and that is exactly what today's couple Chloe and Jason, from Arizona had, planning their Paris wedding and in just 2 months!  The results is a romantic wedding day with an air of vintage glamour, through the beautiful city of Paris.
I know it is the question that Paris photographers get asked all of the time, how do you capture Paris without the crowds.  Well I don't know what magic Juliane Berry has, but this wedding is still in it's intimacy, as the lovebirds seemingly have the city of love exclusively to themselves.
French Wedding Style – Photography © Juliane Berry
From the bride:  "We were actually in the process of planning a ceremony in Korea, where Jason had proposed, but planning a traditional ceremony was just not us. Everything about it was entirely too stressful and expensive. We decided to nix our previous plans and have an intimate ceremony of two in Paris as it was somewhere we had always wanted to travel to. 
We wanted the whole day to reflect on us whether it was our classic style of dress or the goofy little moments we shared while strolling around. We wanted to be able to look back on that day forty years down the line and think, "that's so us."
I couldn't find "the shoe" so I ended up buying the almost perfect shoe and strassing them with hundreds of Swarovski crystals. It took countless hours and a steady hand, but in the end I had my "perfect shoes."
Our experience was phenomenal because the entire day and the entire trip were all about us and our life together as a couple. Sure it took some work for us to plan everything ourselves in two months, using my broken French from Middle School and translation websites, but it was a lot more stress free and meaningful for us than a traditional ceremony. It was also an amazing experience to have people from all over the world congratulating us on our special day."
Thank you to Juliane for submitting and congratulations Chloe and Jason.


Wedding Suppliers:
Photographer: Juliane Berry
Dress: Maggie Sottero
Veil: Melissa Sweet
Suit: Hugo Boss
Car: Location Rétro Mariage