Happy Tuesday folks, we hope your week is going great so far. Are you ready for a dose of romance this morning? We have for you a Paris love story rustic wedding inspiration shoot.
A group of talented vendors collaborated to create a beautiful inspiration shoot to inspire you during your Paris wedding planning journey. So make sure you have your pinterest board at the ready because everything from the beautiful fine art styling by Lovin' Concept to the perfectly coordinated blooms by Florésie are swoon worthy to say the least, a real Parisian dream. The couples emotions were perfectly captured by photographer Jonathan Udot.
We particularly love the outfits of our gorgeous bride and groom, they ooze vintage and create a Paris scene from a bygone era that we can't get enough of. Our bride wore a lace floaty gown by La femme s'entête while our handsome groom wore a tailored suit by Loizeaud Maison Couture.
"This styled shoot is about a Love story: Lucie et Guillaume are two lovers in the life. She loves his sweetness and he adores her big blue eyes. And we can feel their love! I have choose a modern venue in Paris, like a loft in New York. The white light through the windows was "Dreamy"and brought a beautiful light on the decor. I was with a perfect team! We work often together for real weddings near Paris and it's always fun and rewarding to work with them."
"To create a sweet and nice atmosphere my palette was "the light". Understandably the decor is white: the walls, the table and the chairs. It might surprise, but the others colours were added step by step. All the details were chosen with precision to highlight the flowers. And for this, Laetitia create a wonderful centerpiece in an autumn palette, without forget the touch of light. The roses are so pretty! Did you see this amazing bouquet? Really, I love all in this job: the palette, the style, the form… I'm in love!"
"The candlestick in gold antique was a perfect association with the colors of the flowers. The textures are linen and pink pale muslin for the table runner. And what about the service? Glasses, plates and cutlery are vintage for an elegant touch. You can find it in the shop of Florence of La Bruyère for your wedding dinner. There are a lot of treasures!"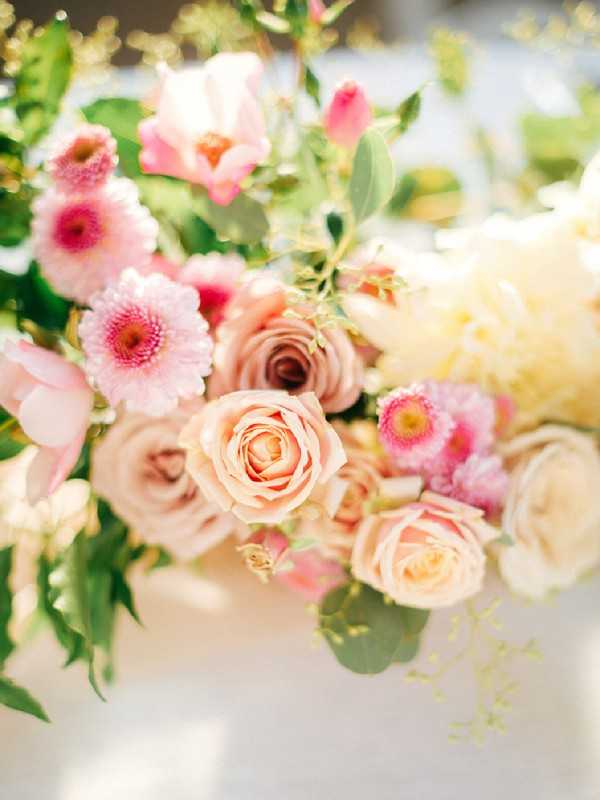 "The bride wore her hair in a "Versailles" ornament create by Lizeron and for the hairstyle, Amandine prepared Lucie with simplicity and an elegant style, influenced by Gatsby. Lace of Calais and silk muslin for the dress by Sophie Jeandot, a French stylist who create bespoke dresses for brides. I love her style and she has created my own dress for my wedding two years ago."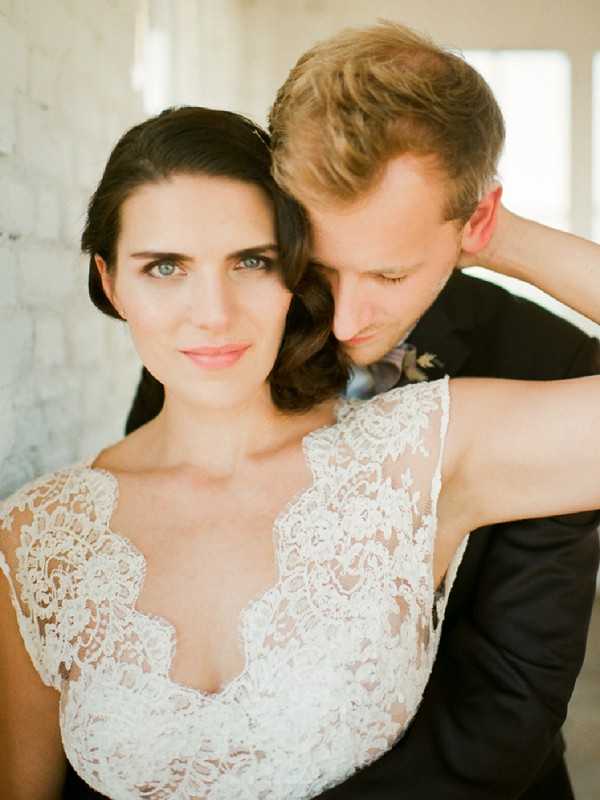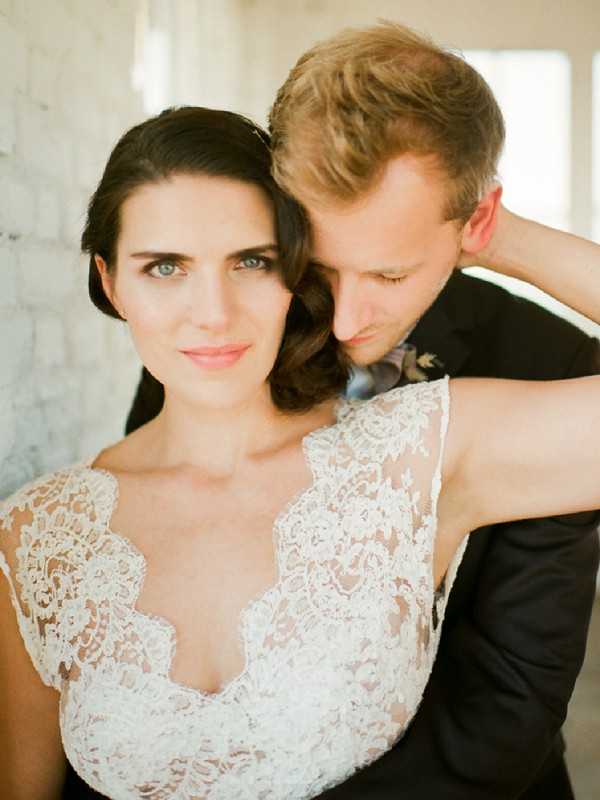 "The groom wore a bespoke outfit and a chic bow-tie realized by Sophie of Maison loizeaud. We love his velvet vest! She creates fabulous bespoke in a fun style but already chic for grooms. It's different to other French stylists for men. She has a great touch! A fine boutonière with the same ribbon as the bouquet of the bride, and they are perfect to say I do."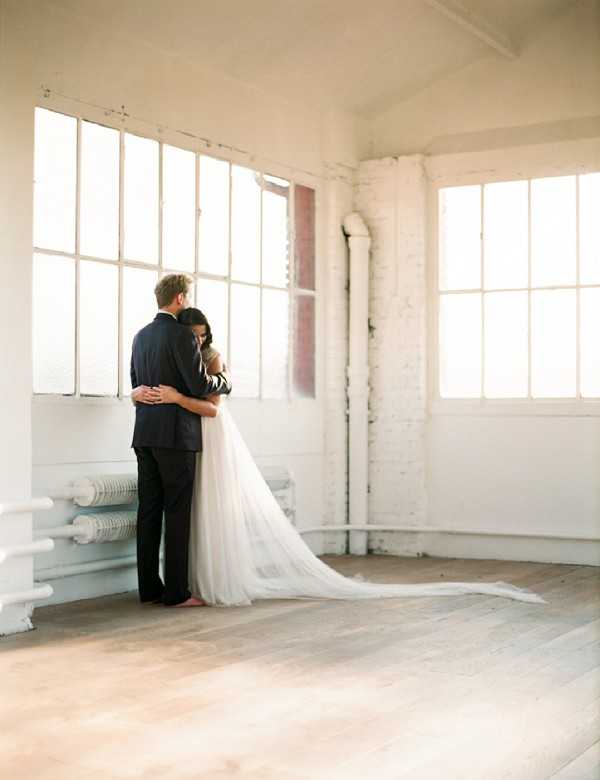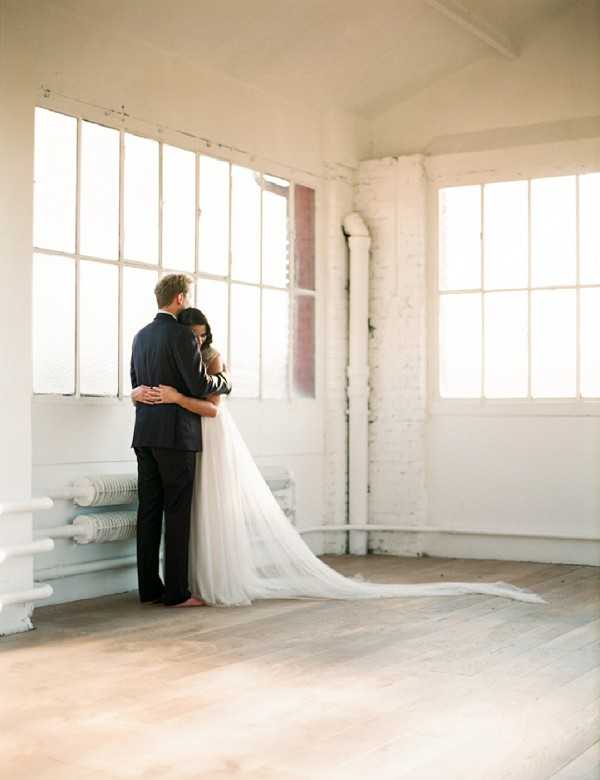 "It was a beautiful moment with these real lovers and this wedding team! We are happy to have a recording too, a video of this moment by Tuan Nguyen."
To see even more from this rustic wedding inspiration shoot check out the heartfelt wedding film created by Tuan Nguyen.
Lucie & Guillaume from Tuan Nguyen on Vimeo.
Now wasn't that romantic? For even more inspiration check out this beautiful Provencal countryside wedding inspired shoot here.
Paris Love Story Rustic Wedding Inspiration Snapshot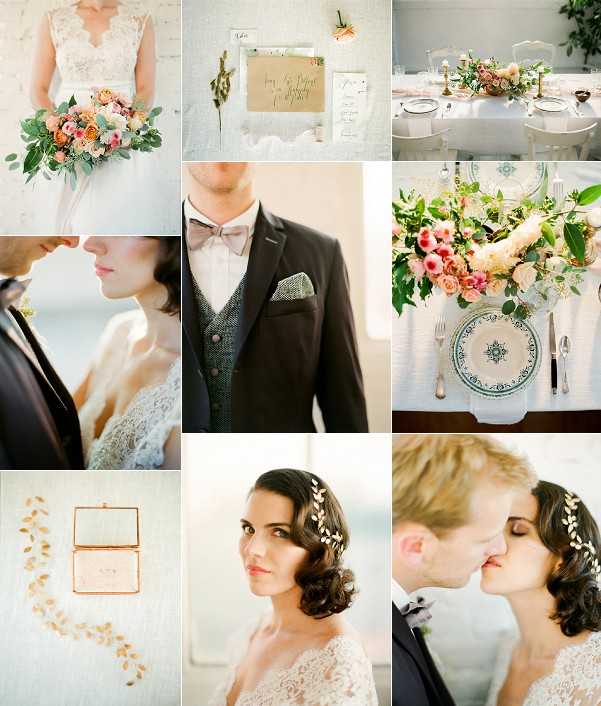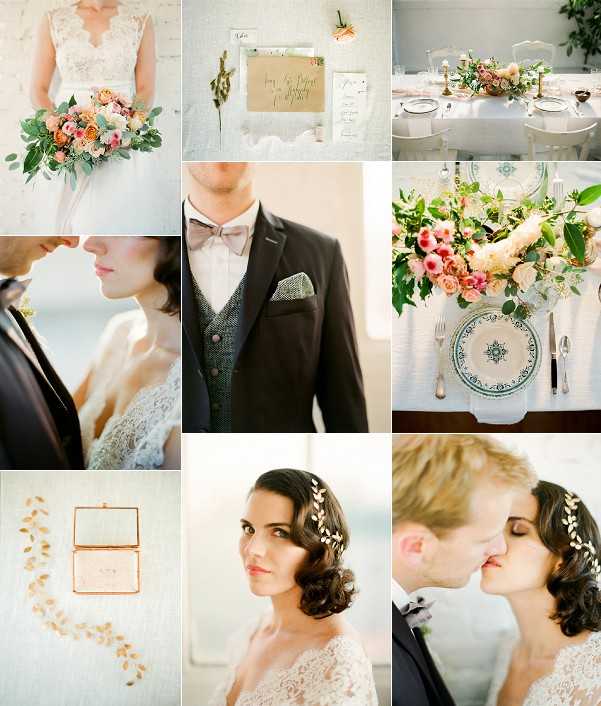 Wedding Vendors
Photographer: Jonathan Udot | Videographer: Tuan Nguyen | Accessories: Lizeron | Brides Dress: La femme s'entête | Hair and Make Up: Atelier Coquette | Grooms Outfit: Loizeaud Maison Couture | Florist: Florésie | Stylist: Lovin' Concept | Decoration: Lovin' Concept | Stationery: Studio Le Héron | Hire: Brocante La Bruyère
Save
Save