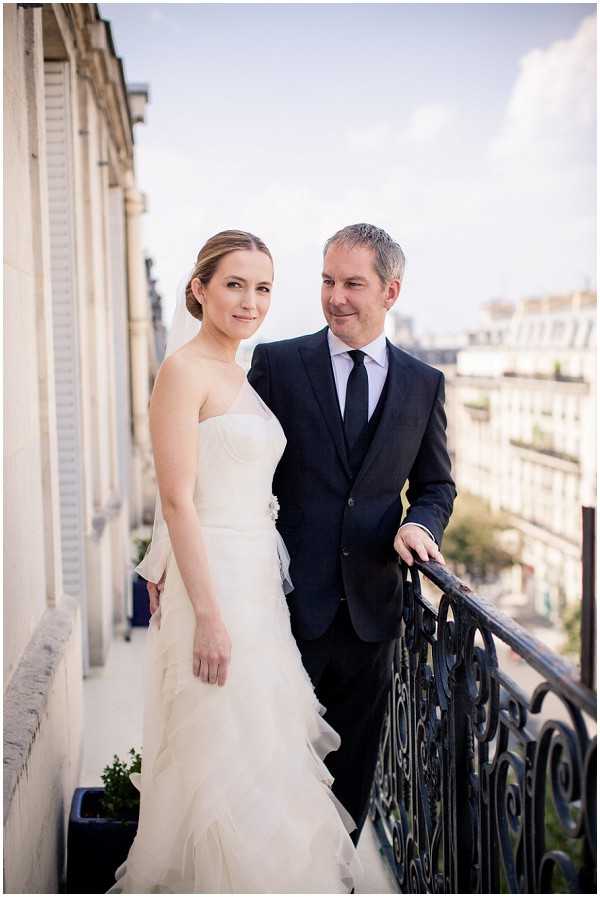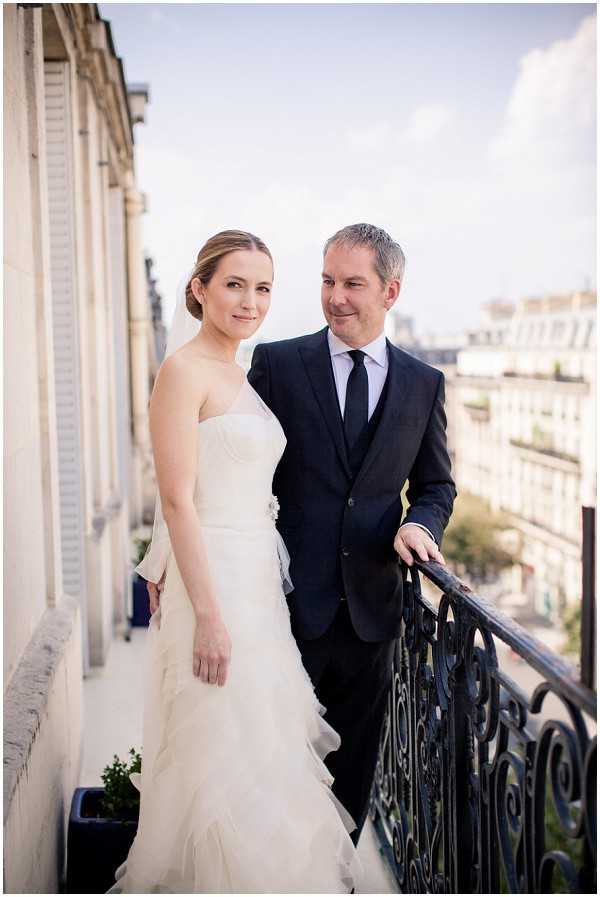 I am easing you into the middle of the working week with a stylish Paris destination wedding, planned by Elegance in France and captured by K Hulett photography.
Bride Nina wore a chic asymmetric Vera Wang ruffle dress and long flowing veil, as she married her golfing sweetheart in the grand Chapelle Expiatoire in an intimate ceremony in front of family and friends. The couple took a tour around the city of love with their destination wedding photographer and I am smitten with the editorial style black and white images captured on the streets of Paris.
Nina and Randall then treated their guests to a wedding reception at Crystal Room Baccarat in a private room with the most amazing elegant chandeliers.
Bride Nina takes us through their special day: "We met on 4th of July playing golf (mutual friends introduced us to each other). We got engaged on Punta Espada golf course in Dominican Republic, I didn't expect it so it was a really nice surprise on 16th hole!
French Wedding Style – Photography © K Hulett Photography
"We wanted to have a destination, small and intimate wedding. We have never been in Paris, France but it was always my dream to go there one day (my fiancé wanted to go to Scotland instead to get married on a golf course but I persuaded him to get married in the city of love) .
I started to look for a dress a little late (at the end of May) but I found my dream dress in one day, I had three appointments in three different stores, during my second appointment I already knew that this dress is my dress 🙂
Originally, I thought we will do everything on our own without help of a wedding planner, but after some unsuccessful attempts to book place of the ceremony we found a French wedding planner Sandrine from elegance in France.
She was amazing with prompt emails, providing/sending all info, answering my million question without hesitation. She reserved our wedding ceremony place, she found a beautiful restaurant for the dinner (I can't say enough how amazing that place was), rented a really nice car. She saw what we wanted/dreamed and she put all together. In addition, she is just a wonderful person.
I was a little scared to order cake just based in the photos/website of the vendor but when you plan a destination wedding sometimes you have to trust just your choice. Our Hugo & Victor cakes was one of the most delicious cakes.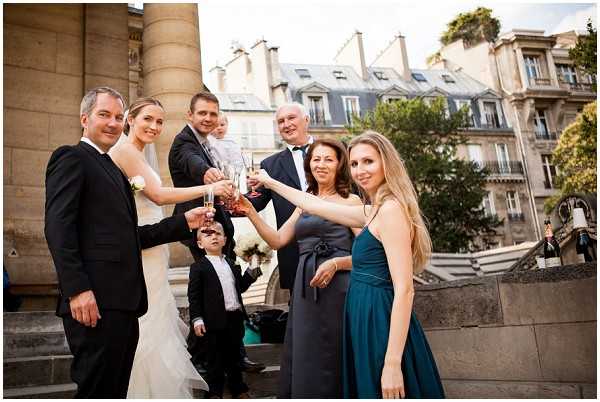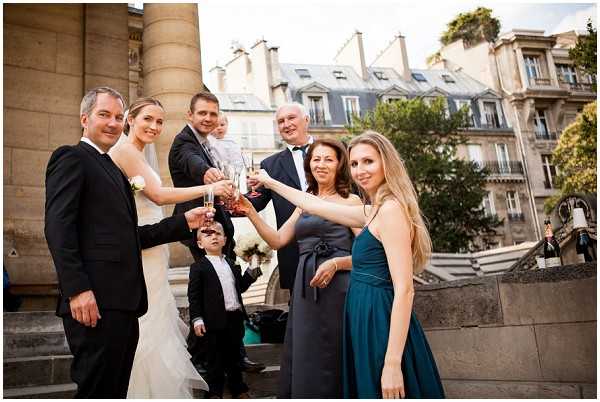 During my research online I found my make up and hair artist: Sanni Sorma and Pia Paysant. Amazing ladies, I loved their work and their personalities. We were also lucky in finding our ceremony celebrant Jim Leavy, who wrote a very nice wedding ceremony. We wanted to have a live music during our ceremony, and with help of the internet I found this amazing violist player Caroline Pearsall.
She was great: music was beautiful. And of course another luck was that we found Katie and Kevin- our photographers. We loved to work with both of them, they were amazing.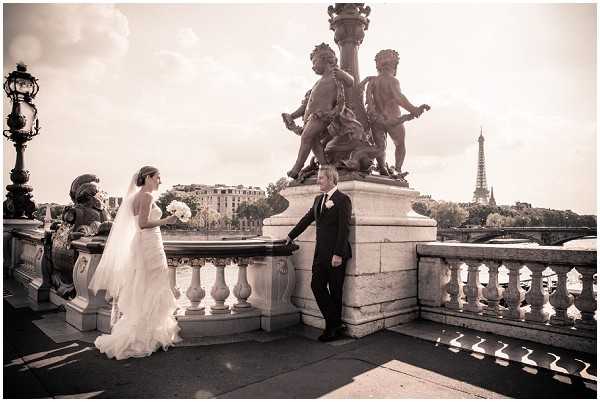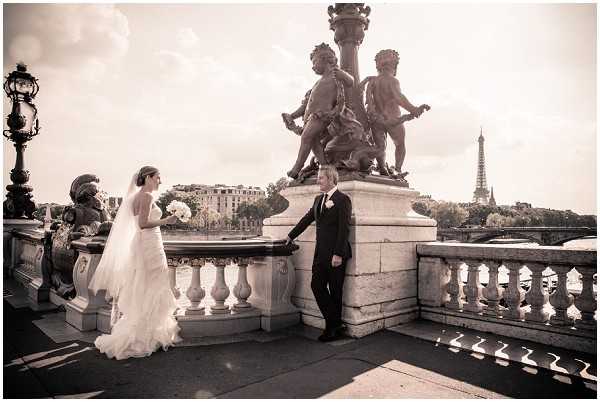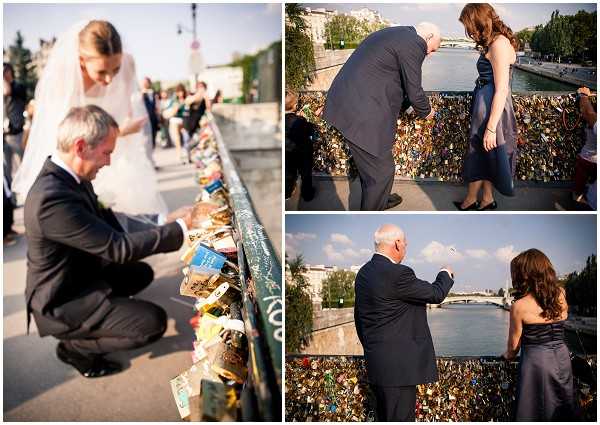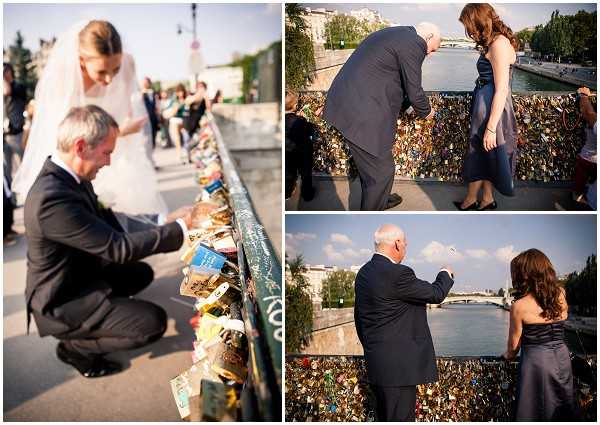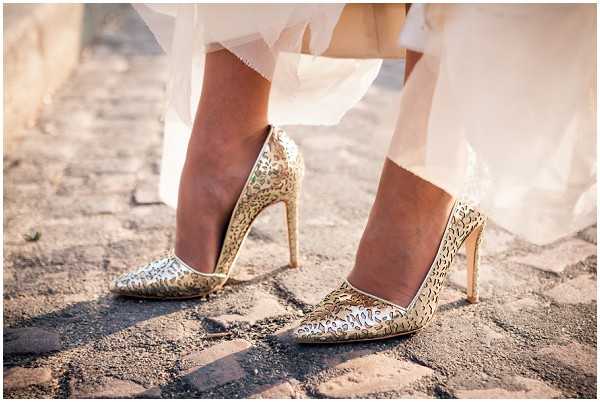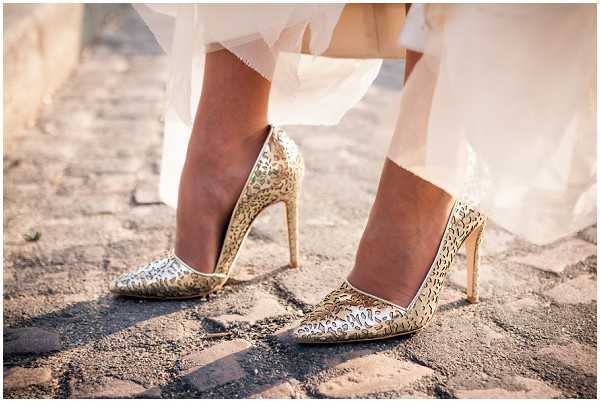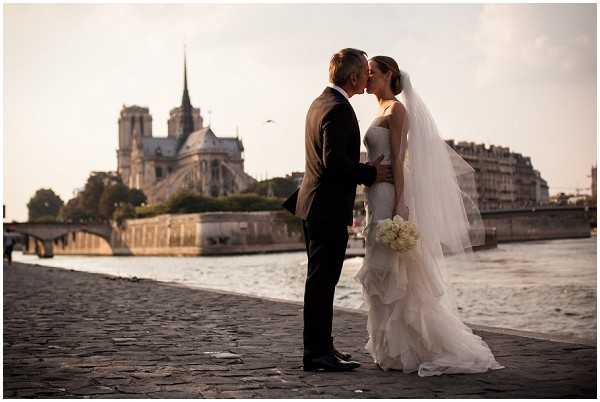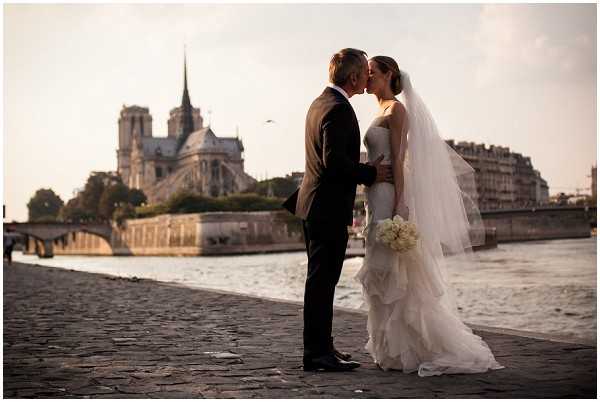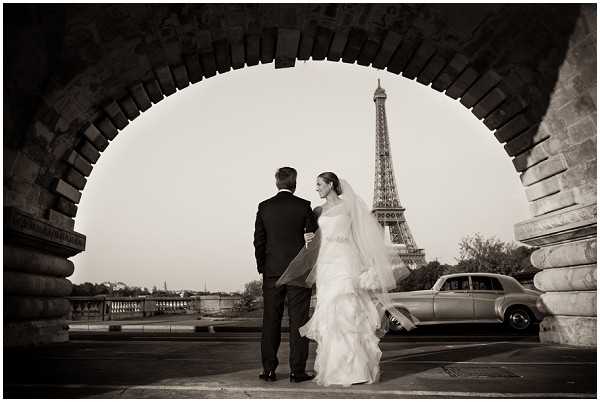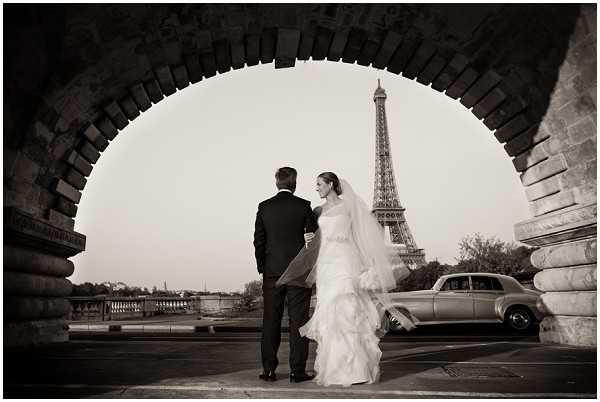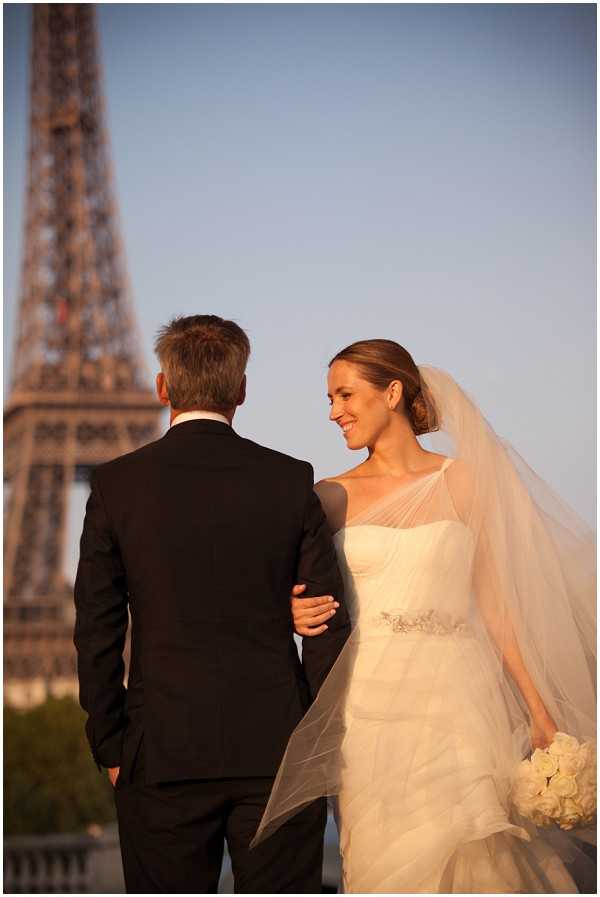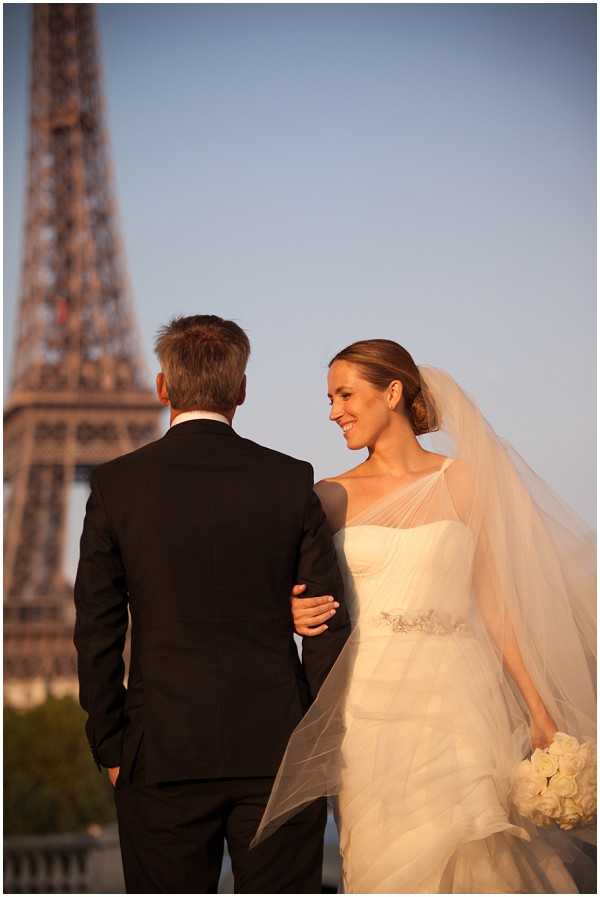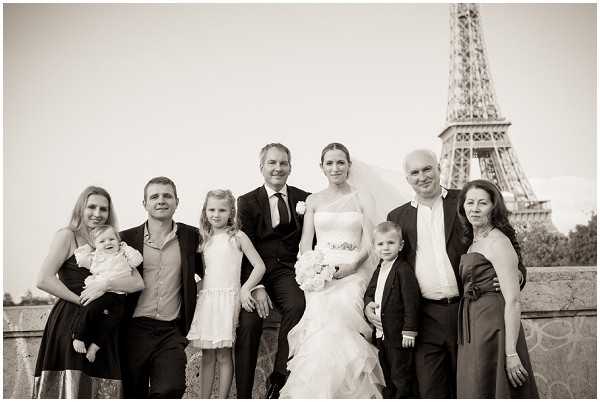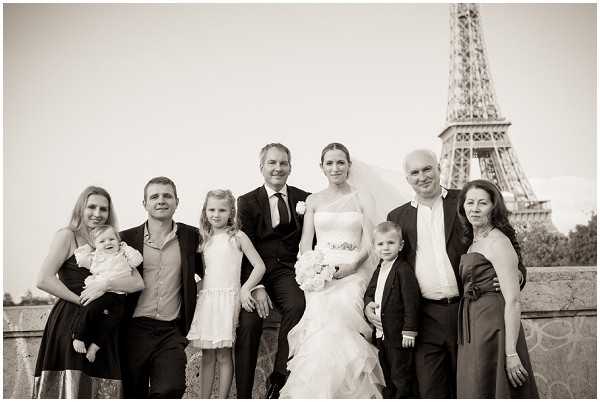 It was lots of planning, lots of emails and phone calls but at the end everyone of them worth it, because we got our dream wedding, exactly how we wanted and even more. It was one of the happiest day of our life.
For a special moment I got padlocks for us, my parents and my sister and her husband; so we locked them on the bridge behind Notre dame."
Paris is still one of my top 5 locations if I ever renew my vows.
Wedding Suppliers:
Wedding Photographer: K Hulett Photography
Wedding Planner: Sandrine Pesante from Elegance in France
Ceremony Location: Chapelle Expiatoire
Reception Venue: Crystal Room Baccarat
Wedding Dress: Vera Wang – Vera wang store 945 N Rush street Chicago IL
Bridal Shoes: Alice and Olivia.
Grooms outfit: Hugo Boss
Grooms Shoes: Hugo Boss
Engagement Ring: Alina Korotkina
Cake: Hugo & Victor.
Florist: Bride make up bouquet
Musician: Caroline Pearsall
Officiant: Jim Levy
Hair: Pia Paysant
Make up: Sanni Sorma