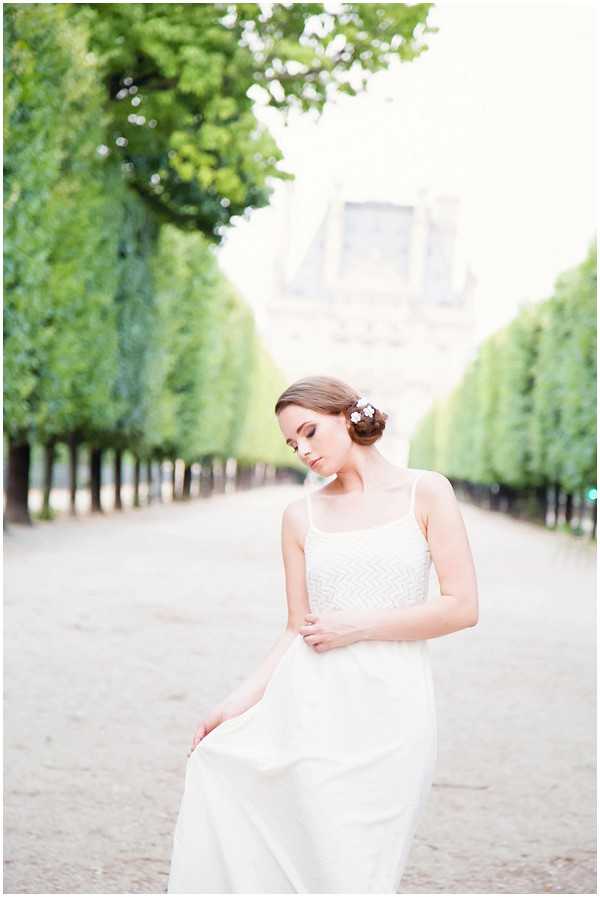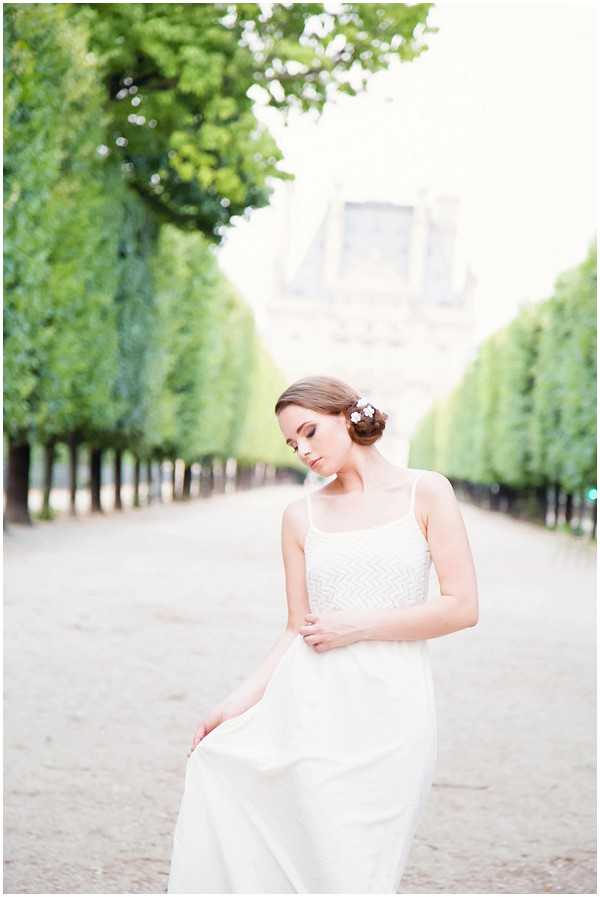 It is off to the capital of romance today for a Paris Bridal Inspiration shoot by Yolanda Villagran.  The classic Parisian backdrop provides such a beautiful and elegant canvas for bridal inspirational, and today we are highlighting the wonderful bridal options available in high street stores.
Paris photographer Yolanda takes us through the shoot:  "One of my favorite places to shoot in Paris is the Tuileries Gardens. It's so rich with vibrant colors and elegant, quiet locations for intimate pictures. The architecture of the Louvre Museum in the background adds a classic touch. Of course, let's not forget the glorious eiffel tower – monumental and timeless, it gives each photograph a dreamy, urban feeling of romance.
Elements such as the chic hair adorned with flowers and the radiant makeup, designed the very talented Onorina Jomir Beauty, paired with the long, flowy dress and the lush garden scenery and iconic landmarks, create a feeling of serenity and gentle beauty reminiscent of that Parisian splendor that every bride can embody.
You can never go wrong shooting in the sunset light of a perfect summer day in Paris. I had a wonderful time shooting and directing and love to shoot in a style that enhances every bride's ideal feeling for her Parisian destination wedding."
Wedding Vendors:
Photographer: Yolanda Villigran | Hair and makeup: Onorina Jomir Beauty | Flowers: Marine Kolisnichenko  | Long Dress: ESPRIT | Short Dress: from Onorina | Model: Yana Lavrinchuk