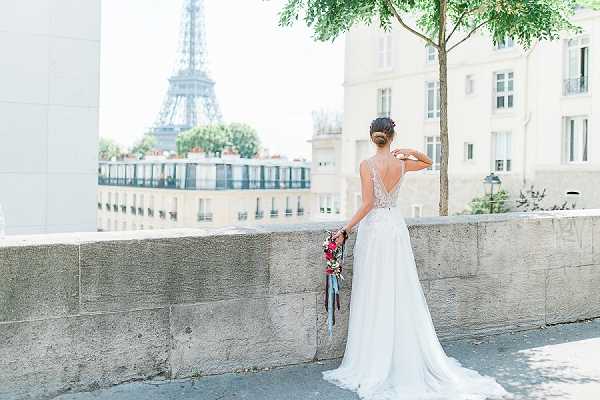 Hello lovelies, this week just keeps on getting better and better as we have this gorgeous old-world romance Parisian wedding inspiration shoot for you today.
A talented group of wedding suppliers have collaborated together to bring you an utterly romantic burgundy filled styled shoot. We love our brides elegant BHLDN backless gown, her vintage updo and all the sweet details seen throughout this shoot. It's Parisian elegance from start to finish!
Are you considering Paris for your destination wedding? If that was a yes then you're certainly in the right place. To help you in your early planning stages we have created a selection of the coolest Paris wedding venues perfect for creating that "je ne sais quoi" that will have your guests reminiscing for years to come. Check out our comprehensive list here.
Walking us through today's old-world romance Parisian wedding is photographer JBJ Pictures…
"In true Parisian style, this collection of images portrays a uniquely romantic wedding experience. When a woman is in love, in Paris, her choices are classic yet bold and never over-done. A Parisian lover is not practical nor is she trendy. She celebrates her wedding day entirely true to herself."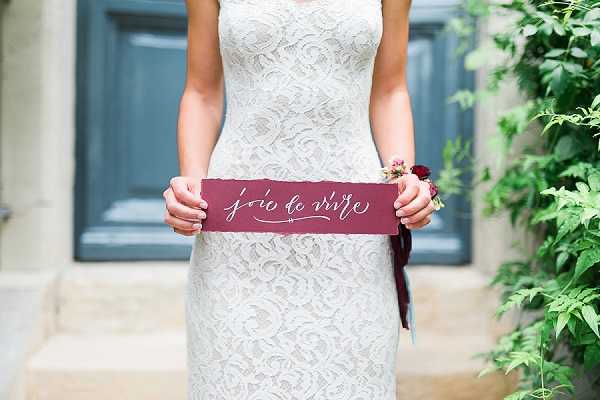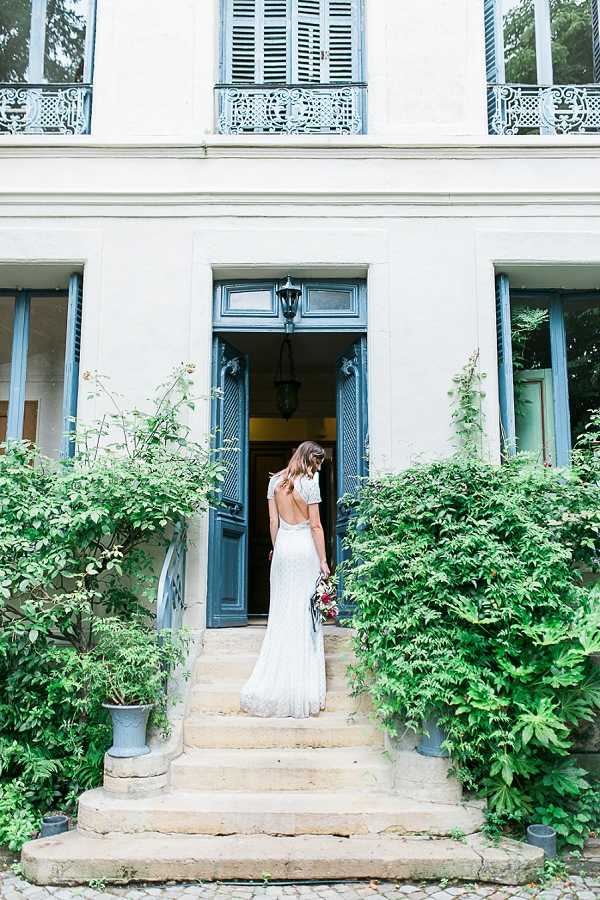 "Our Parisian bride may not be practical, but she does not see the need for a bouquet unless it can act as a statement piece to accent her perfectly classic and elegant wardrobe. Which is why she carries around a garland adorned with ribbons, perfectly sized to be worn as a floral crown. She chooses to wear understated vintage jewellery as well. The classic accessories are complemented by a clever floral bracelet (not to be confused with a corsage) and a retro hairstyle full of dramatic floral buds."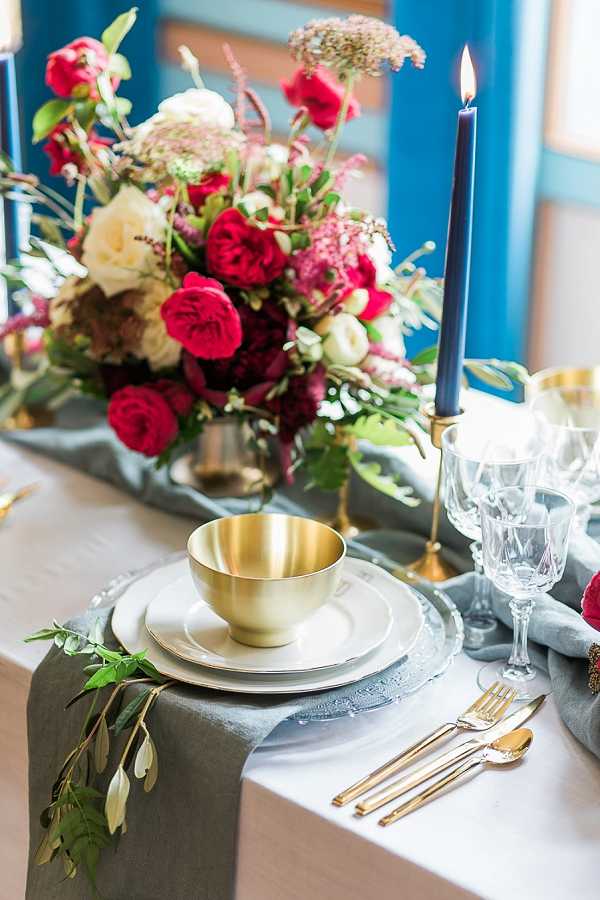 "Her make-up is bold but timeless, with lips the colour of a Grand-Cru Bordeaux. The colour of her flowers, decor, and decadent desserts all play upon her love for a deep, red wine. These details are accented by the colour of Haussmann roof tiles, the classic blue grey colour that you find atop the traditional French buildings all throughout the beautiful city of Paris. Perhaps not a common colour combination, but one that is truly French."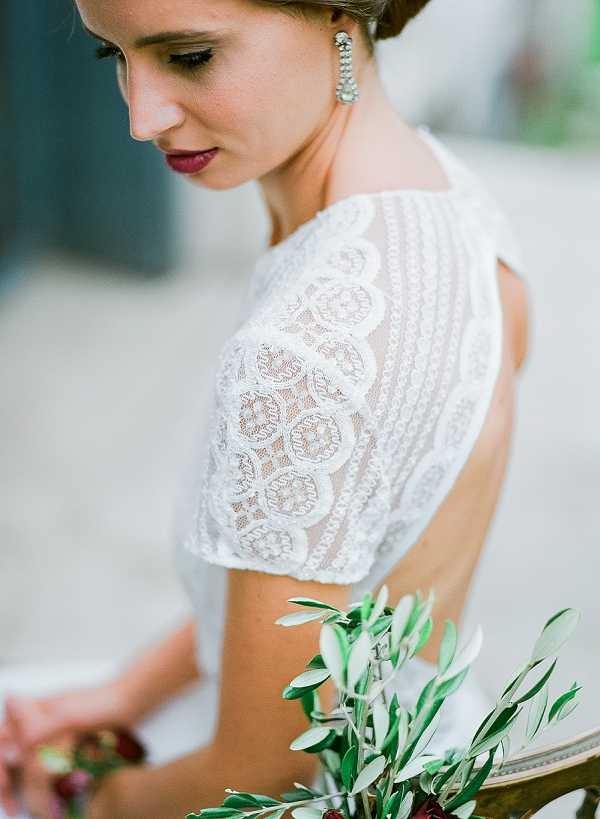 "The table settings are old-world and romantic. Deep, blue candlesticks flicker against vintage place settings and modern gold silverware. Hand-dyed silk ribbons decorate the table and the floral garland, which is used for both decoration and peek-a-boo photo opportunity. Our French bride does have a playful side, after all, and the evening wouldn't be complete without an impressive Polaroid photo booth backdrop."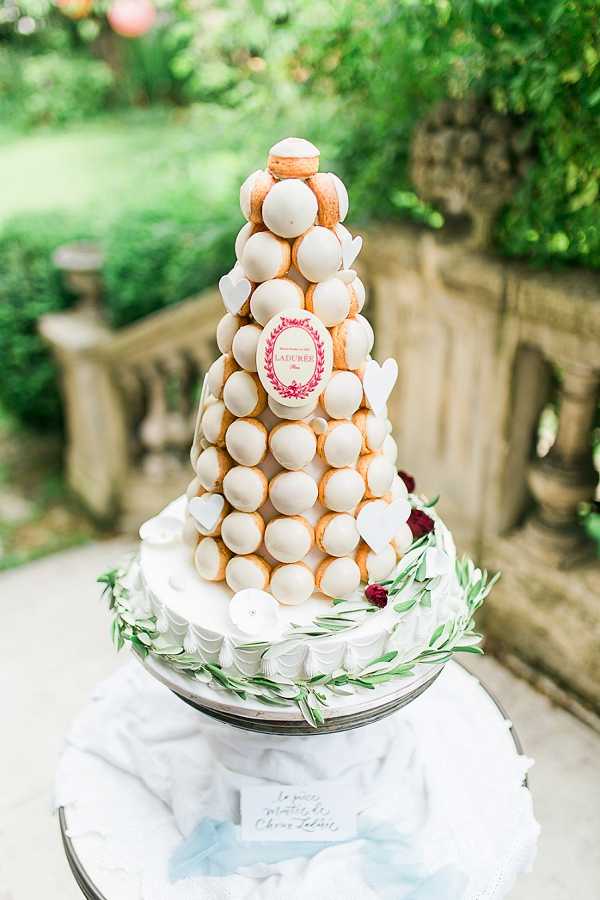 "Parisian style is achieved by being true to oneself and embracing quality pieces that will make a statement on the wedding day. This is done by mixing old-world style with modern touches, and wearing unexpected accessories with vintage pieces. There's a Parisian lover in all of us, weddings are an opportunity to embrace your deepest joie de vivre."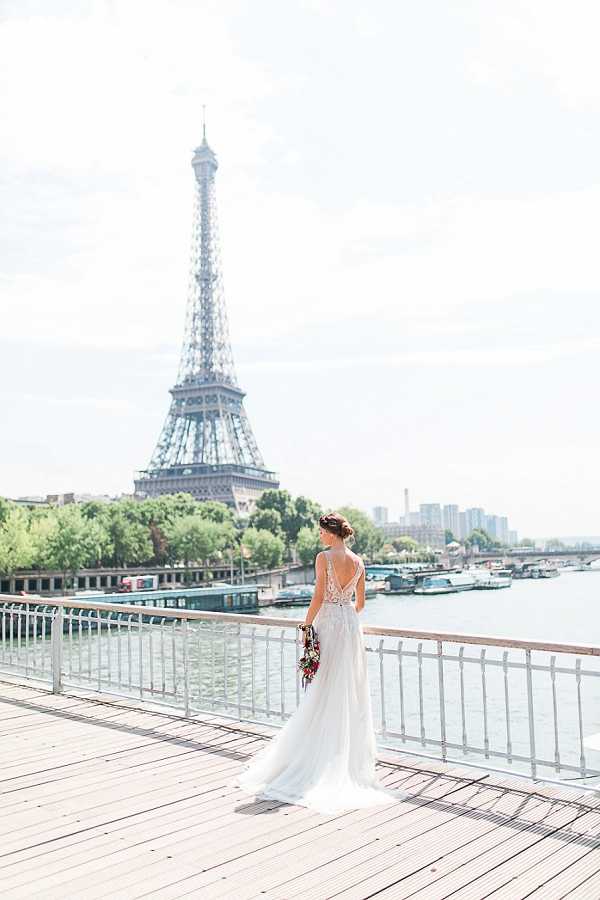 If you don't want to leave Paris just yet check out this pretty pink Champs Elysees Paris wedding.
Old-World Romance Parisian Wedding Inspiration Snapshot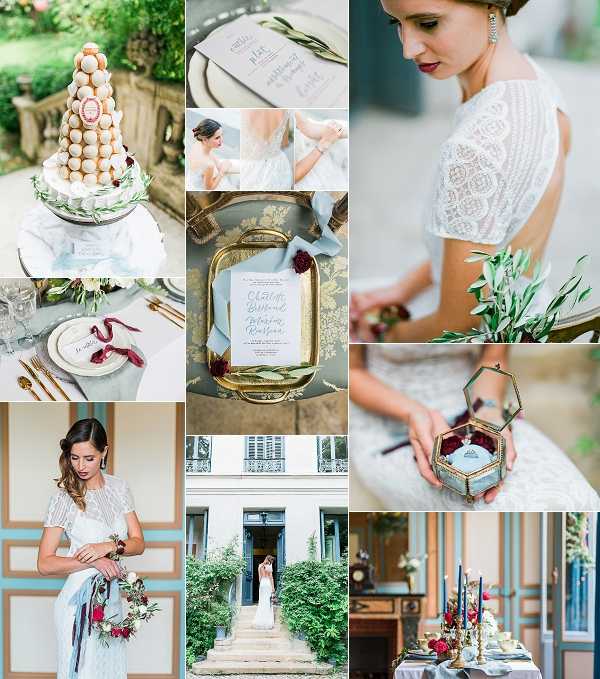 Wedding Vendors
Venue: Les Erables | Photography: JBJ Pictures | Wedding Dresses: BHLDN | Hair & Makeup: Ava Belle Bridal | Floral Design: Aude Rose | Vintage Jewelry: Sweet & Spark | Ring Box: Amonie | Invitations and Lettering: Marla Makes Stuff | Ribbons and Fabric: HoneySilks & Co. | French Desserts: Laduree | Model: Manon Allender