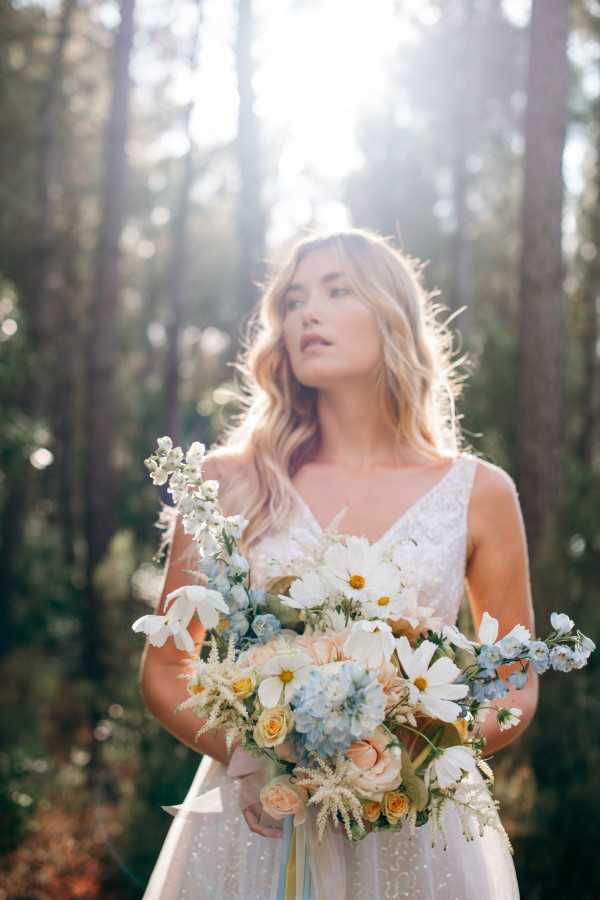 Wedding planner Elodie Pecquerie from La Fabrique à Mariage in the South-West of France, is very happy to share with us today this ocean wedding shoot taken in the region of Bordeaux in France, on the Atlantic coast on a beautiful beach called "Le Petit Nice".
This shoot is particularly close to Elodie's heart because it captures her personality, her passion for her work and the region of France she loves most. Elodie talks us through this stunning shoot…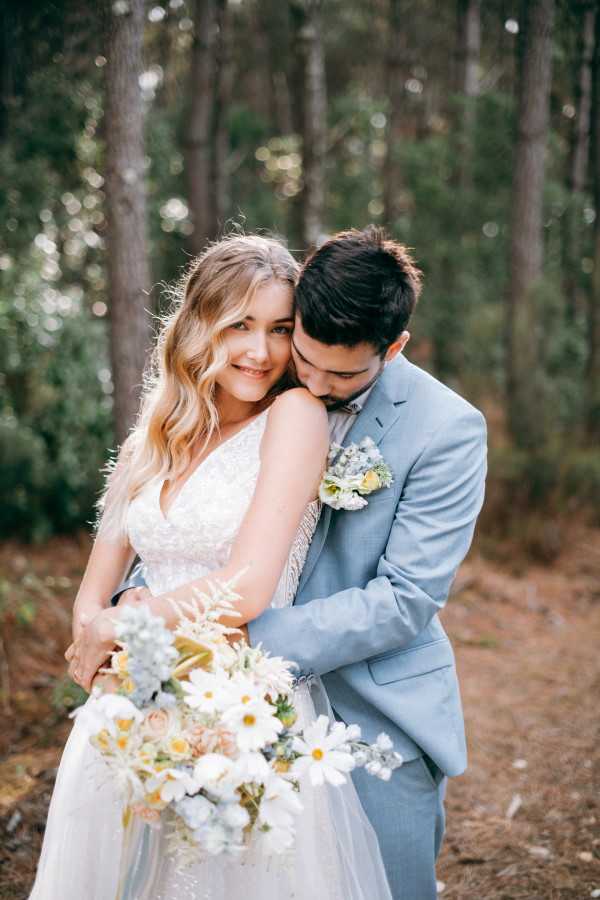 "It's a photo shoot with a truly beautiful story. First, a beautiful love story between two lovers. They are a real couple and it shows! Second, a tale of very good teamwork with passionate vendors that I selected for the quality of their work and for their involvement in the team.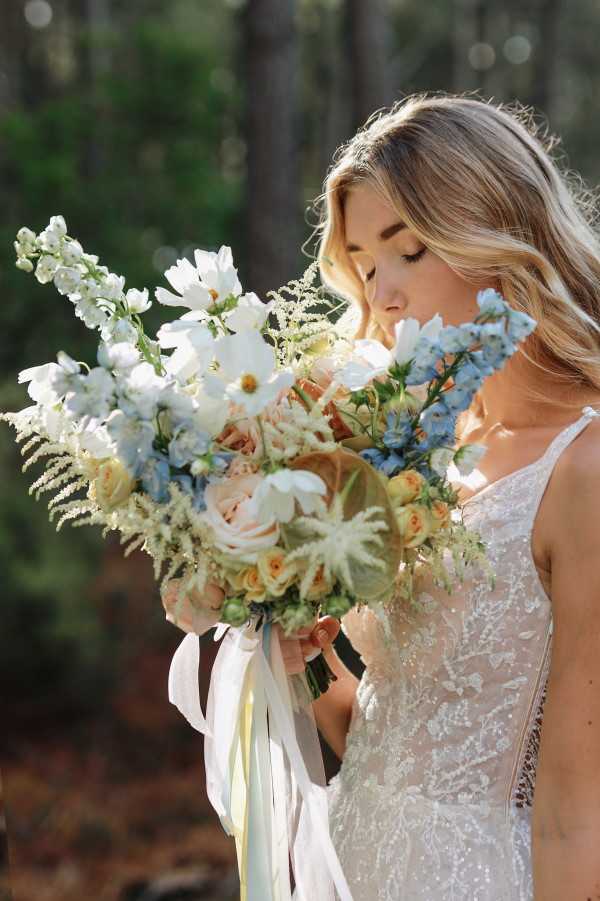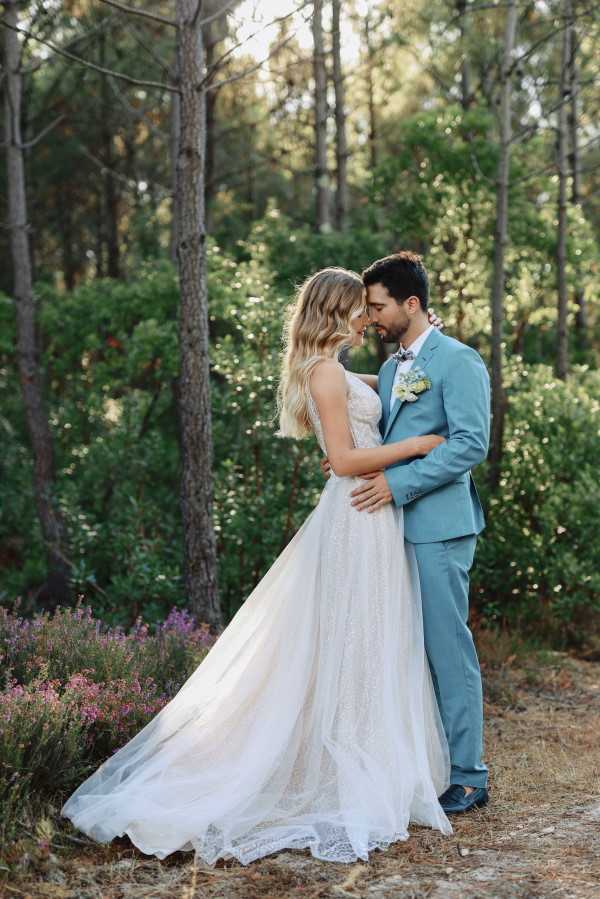 We worked this wedding shoot to highlight the theme of nature, the ocean, the beach but also the forest by the sea. We have chosen a very natural range of colours with touches of pastel to stay in harmony with the surrounding environment.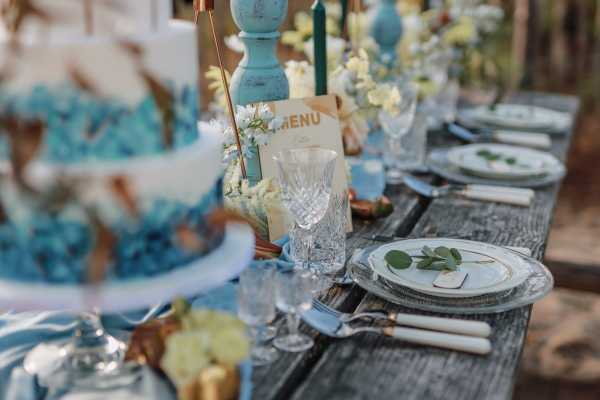 The dress is almost poetic, fluid in motion and shining in material, capturing the essence of the ocean. This is also reflected in the groom's suit which is a pastel seafoam blue. The stationery – menu, announcements, place cards and cake topper – are uniquely constructed on a wooden support.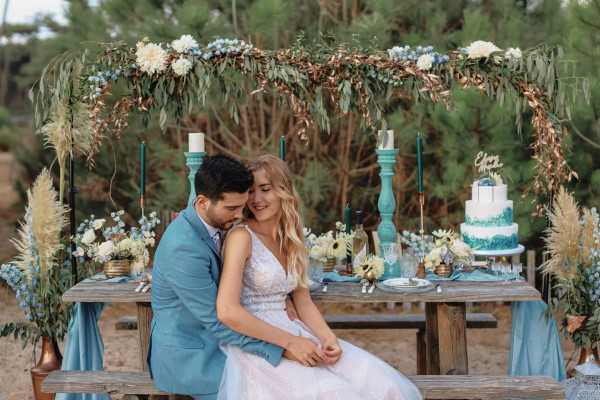 The most important thing for me was the coherence of colours and the atmosphere across the different locations of the ocean wedding shoot, but also – and most importantly – the love and emotion that shines through from the couple.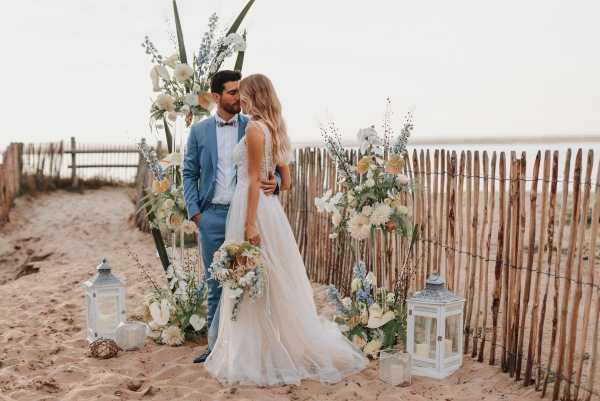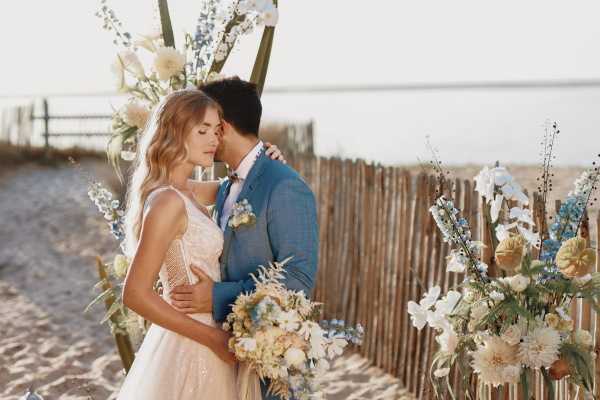 As I am very attached to details, it was really important to me that the photographers pay special attention to all the detailed elements of the styling – be it decoration, stationery, flowers or jewellery.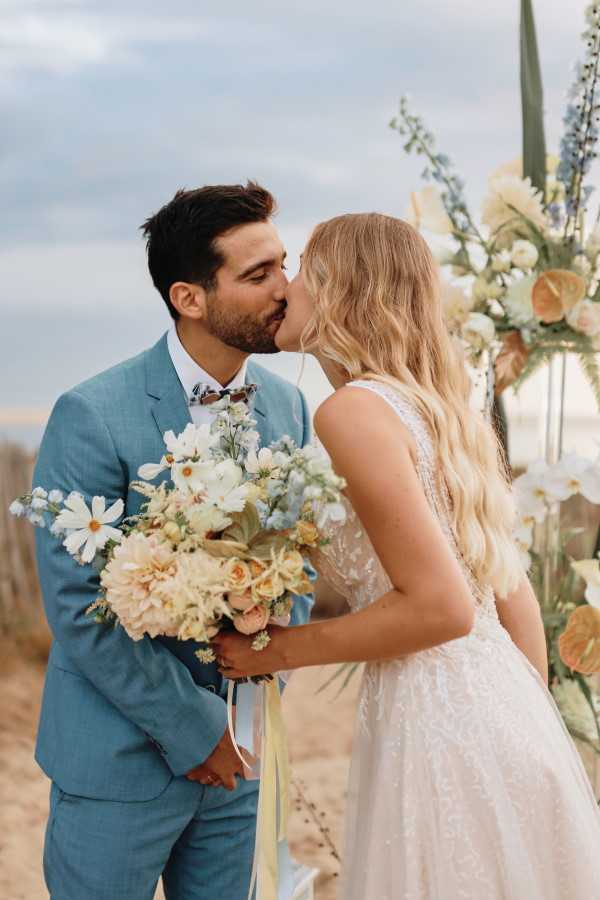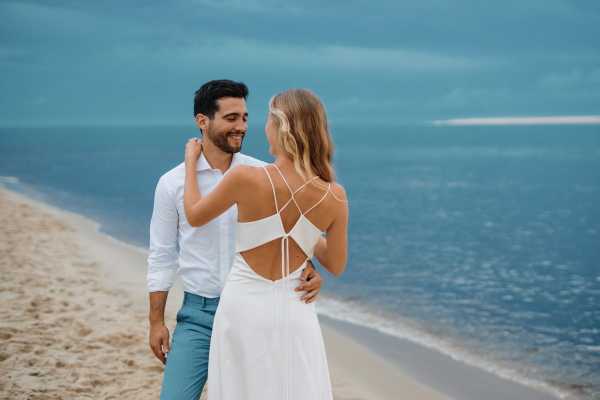 On this day, the weather was very capricious, stormy, unpredictable. But the sky offered us extraordinary natural colours. This allowed us to get photos with a very special light, I would even go so far as to say it was magical.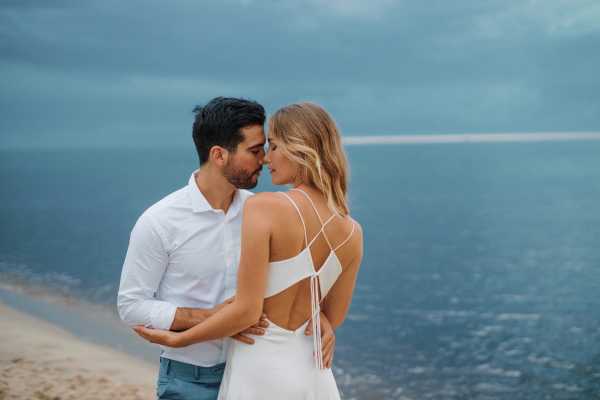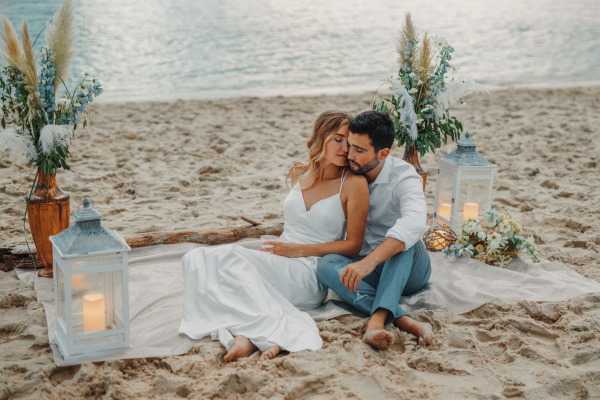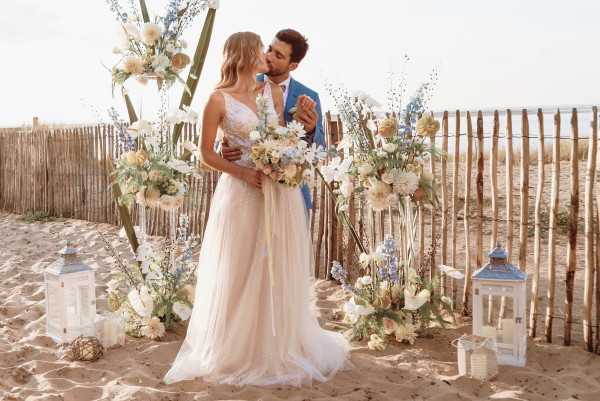 We styled a stunning ocean themed wedding party table on the beach at Le Petit Nice, a ceremony with a floral arbor, a romantic scene at the water's edge, a walk with our feet in the sand and finally, a meeting in the beautiful forest by the sea."
Ocean Wedding in Le Petit Nice Snapshot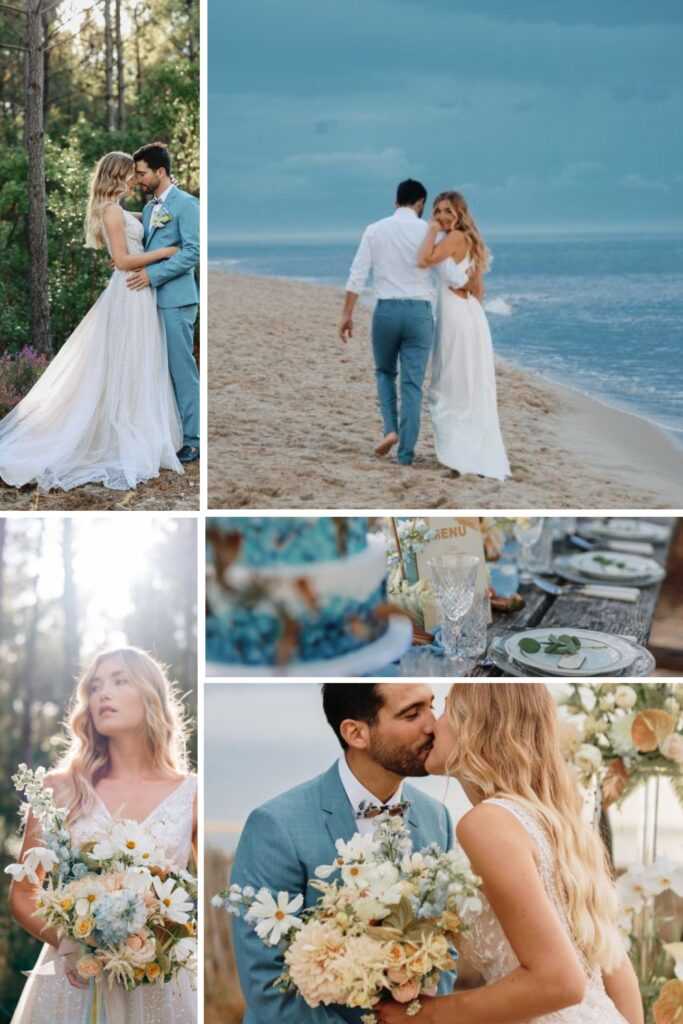 Ocean Wedding in Le Petit Nice Vendors
Wedding Planner La Fabrique à Mariage | Photographers Lina Raziq – Lina Photography & Ala Breskaya – Wedstory | Videographer Yann Blanc – Wedstory | Dress Les Filles Fidèles | Suit L'atelier 5 | Jewellery 57facettes | Decorations & Flowers SDSQ Creations | Groom Accessories Marqueterie 49 | Models Océane Leny & Ludovic Laforgue | Wooden Stationery Marlene Wood Creation | Wedding Cake Nathalie Cake Design | HMUA Gang de Nanas