Whilst I love featuring real life weddings from Paris and South of France, I am delighted to be able to share with you a Normandy wedding today complete with the cutest wooden lake house, all captured by Celine Chhuon Photography.
Pauline and Fabien met in Barcelona during a week-end organised with friends, it was love at first sight. The couple choose le Hameau de la Fouquière for their ceremony and reception, built in the fourteenth century the venue sits on its own estate complete with gite accommodation for guests.
The bride : "The location seemed an obvious choice for us. Indeed, we were looking for something quite rustic with a countryside feel, green and bucolic. When we visited the Hameau de la Fouquière it looked like the perfect framework for our D-day, a location that was simple but warm at the same time, something that really represented us.
Besides, the cute little wooden house in the middle of the lake for the newly weds reminded us of the day we got engaged since Fabien proposed to me in a wooden hut perched on the top of a tree.
We had a non-religious ceremony in the woods. Our family, close friends and witnesses have prepared some speeches, poems and sketches. It was a very intimate and emotional moment for me and Fabien."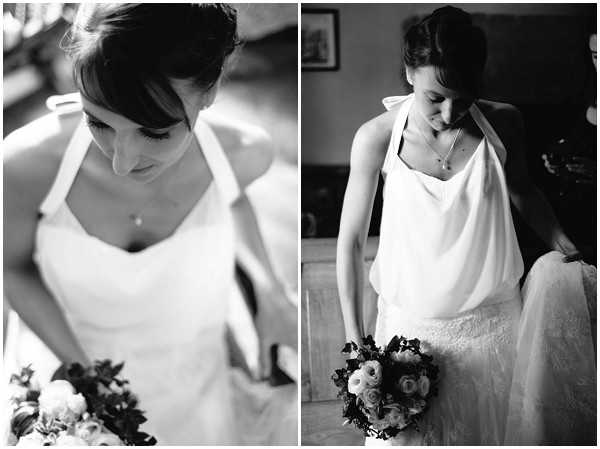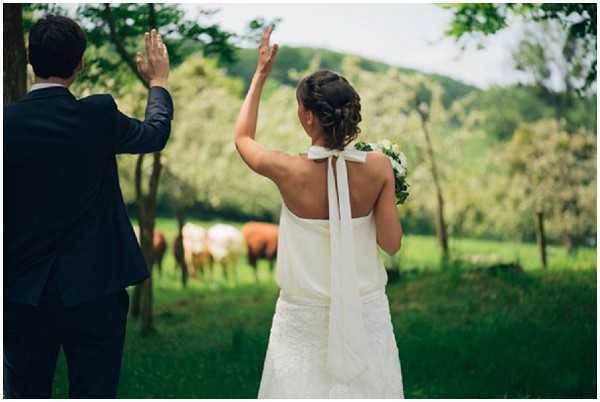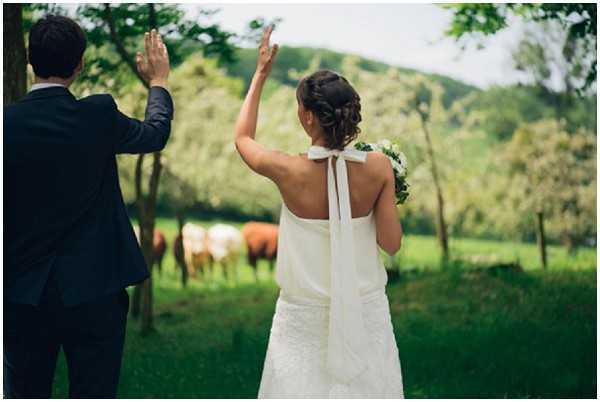 Beautiful wedding and I love the back of Pauline's dress.


Wedding Suppliers:
Photographer : Céline Chhuon
Stationery: L'art du papier, 75011
Wedding Venue: Le Hameau de la Fouquière
Catering : Grandsire traiteur
Flowers : Violette et Pimprenelle (Alençon)
Bride's dress : model Léontine from Pronuptia
Groom' suit : Tux from Sandro
Hair & Make up : Jacques Dessange (Alençon)
DJ : tassart aurelien