If you are a romantic then today's real wedding is for you!  Larry and Marie created their own New York love story during the summer of 2011 in New York city, with their happy ever after being an intimate wedding in Paris.  This is the urban single girls legend, one where there is the hope of finding 'the one' during everyday tasks and a reason to always make sure you look fabulous when leaving the house!
Groom Larry shares their love story with us: "I met Marie in the summer of 2011 in New York City. I was working in Midtown Manhattan at the time and I would go with a buddy to Starbucks everyday at 3pm. As we joined the end of the line to place our order, I was scanning the long line of customers ahead of me, when, at the end of the line, Marie happened turn towards me.
We stopped immediately when our eyes met, and, after what felt like a long time hearing myself breathe, our eyes then continued scanning the store. As the line advanced, we gave each other a few more glances until I built up the courage to introduce myself.
Marie was visiting from Paris for the summer to study English and it was her first day in New York. So I offered to show her around the City if she was available. On June 30th, 2011, we had our first date, and it was amazing. We were nervous that we wouldn't be able to have a conversation with each other, but conversation came easy as the date rolled on and we learned that we had so much in common.
We were together every day after that and shortly after, we were in love. The end of her stay came only two weeks later. Marie returned to the states a few times after that, but after being denied a student visa, she was not allowed to visit me back in the New York.
However unfortunate the news was to us, we now take it as a blessing in disguise because it led us to getting married. It was clear to us that we did not want to be with anyone else, let alone separated from each other. We arranged to get married in Paris, France on June 30, 2012, a year after our first date.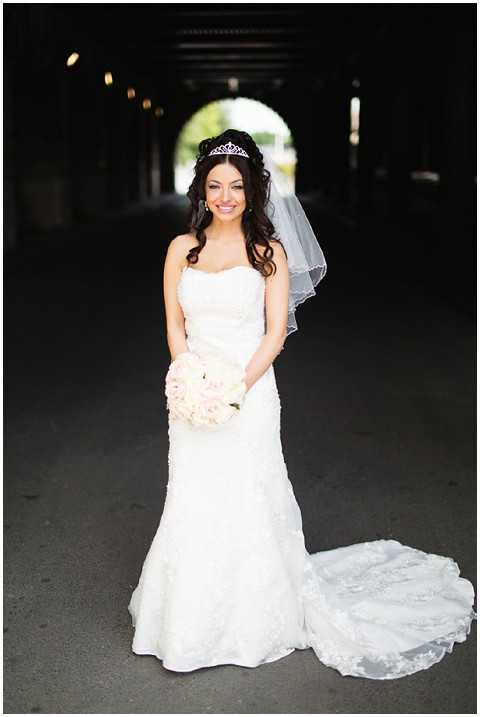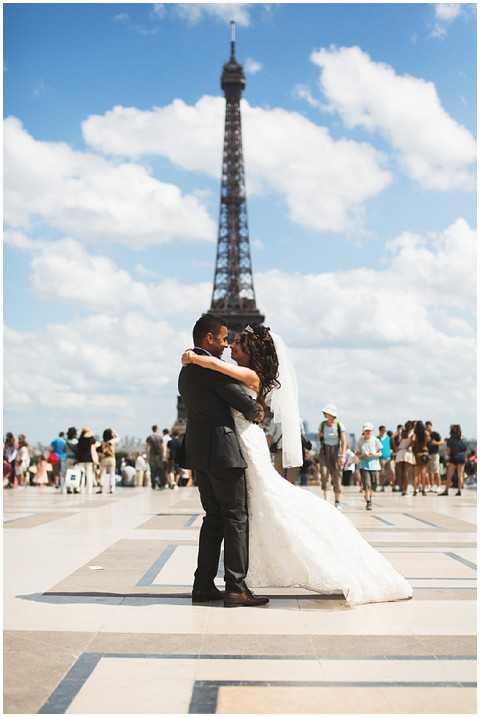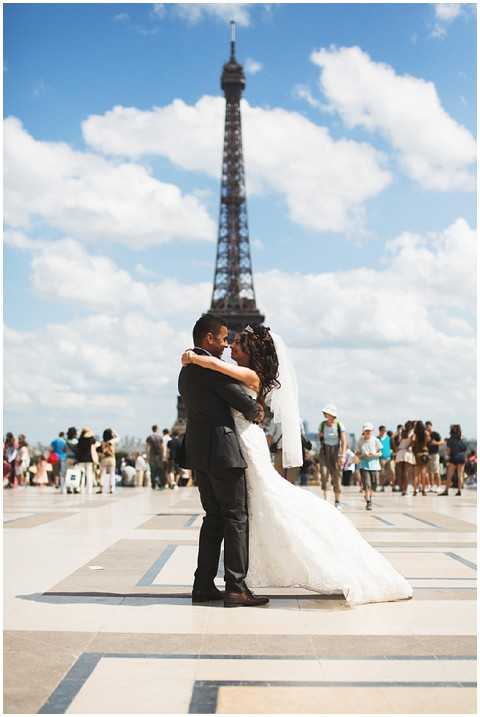 We were lucky that day…for many reasons. First off, we had wonderful sunny weather in Paris that day, which made for beautiful pictures taken by our good friend Michael Simonitsch. Secondly, I found my wedding suit on the morning of at "La Gallerie de Lafayette". I wore a beautiful Italian wool grey suit with a grey striped shirt with white collar, and matching silver tie. I was wearing brown Italian leather shoes all for 1,200 Euros. Marie was wearing a dress bought in a shop Avenue des Bosquet close to the Eiffel tower for 1,200 Euros.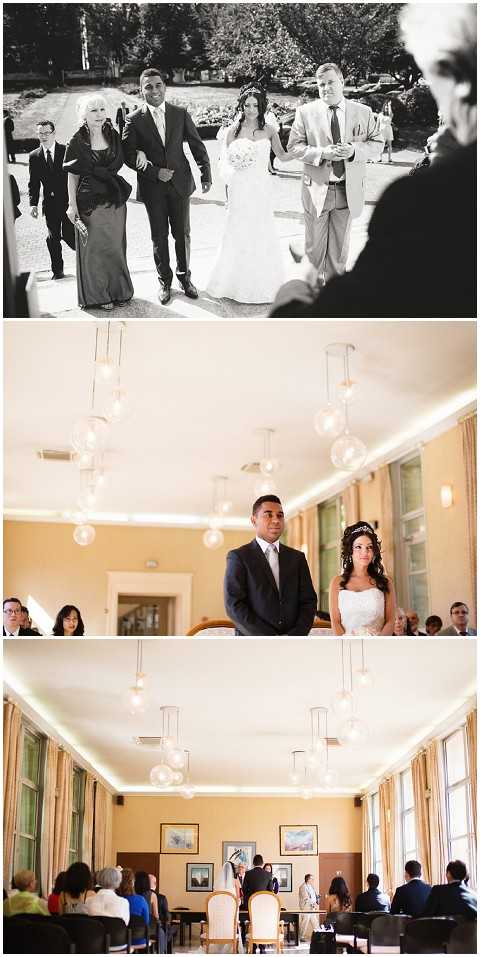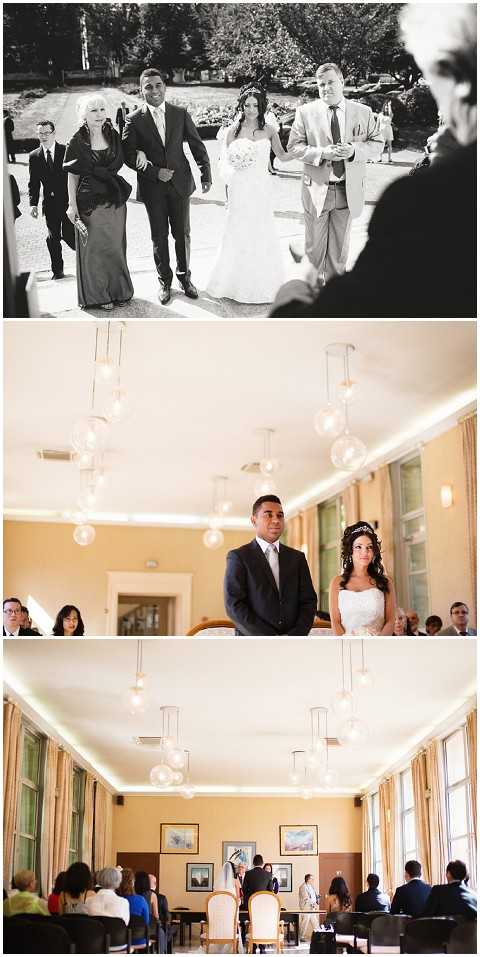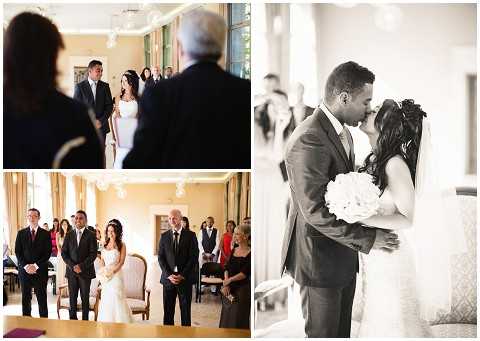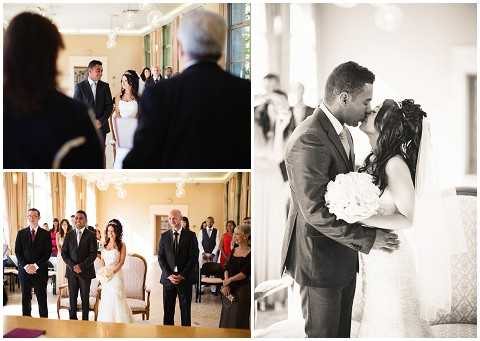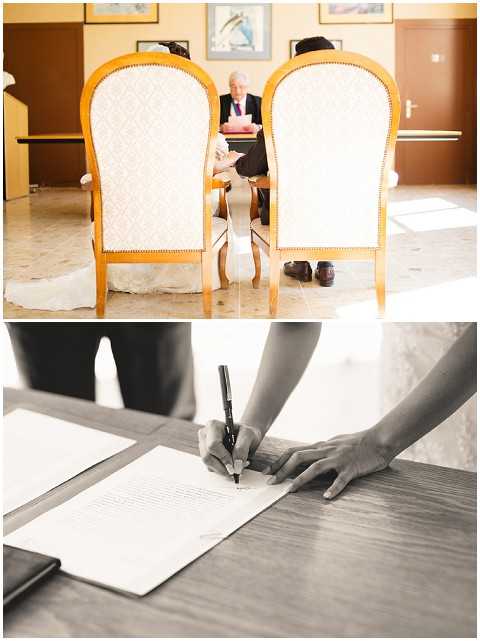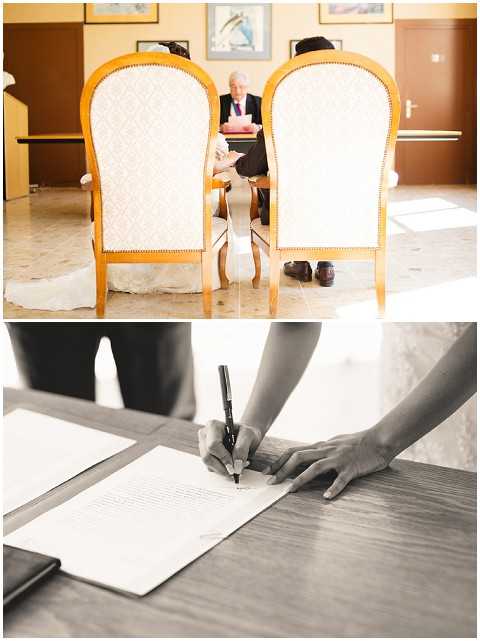 We started the day in a hotel in Paris rue des Petites Ecuries, where we prepared for the day, did our "first look" on the hotel balcony and were picked up by Antoine, my new brother in law, in the beautiful black Porsche Panamera. We then drove to Pont Alexandre III, our favorite bridge in Paris, and to the iconic Eiffel tower. Shortly after, we headed to the city hall in the town of Louvre, where Marie is from. Our ceremony was held at 5:30 that evening, and we were married by the Mayor of her town.
We then headed to my wife's church just a short ride away, where the Father of the church blessed our union and our rings. Then we headed to the reception held in the Marriot hotel in Neuilly Sur Seine. On the menu was frois gras, fish or beef, cake by the restaurant of the Marriott. Everyone had a blast, as you can tell on the pictures. But we called it a night at 12am, so that we can make our flight to Corsica the next morning for our honeymoon."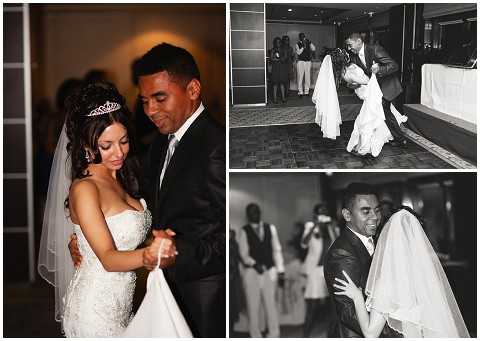 I loved that the guests and newlyweds are having such a great time celebrating and dancing.
Monique xx
Wedding Suppliers:
Grooms Suit: Smalto
Tiara and veil : Pronuptia
Cake: La Romainville
Shoes: Pura Lopez
Photographer: Michael Simonitsch
Venue: Marriott