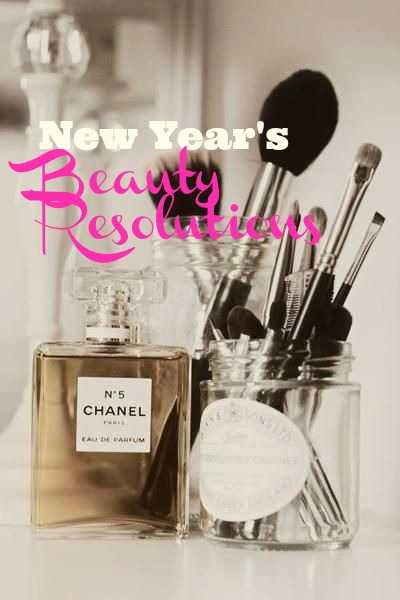 Whether you call them resolutions or plans, the start of the New Year is the best time to declutter and that includes planning for your New Year Beauty Resolutions!
The gorgeous hair and beauty guru and French Wedding Style resident expert Victoria Farr, is sharing with us her top tips on organising your hair and beauty products for the year ahead – and this is not restricted to brides to be.
*****
Happy New Year!
So a New Year brings resolutions, and what are yours?  For me, I love to refresh my kit to have a fresh start to the year. Whilst I have my skin and beauty favourites, there are always products that we use a handful of times that clutter up the draws and bathroom cabinet. Here are my top tips for refreshing and maintaining your products:
 Follow your nose – My number one tip is to check how the product smells? – If you notice a change, it's time to discard it.
A fresh pair of eyes – Mascara and liquid eyeliner has a shelf life of around 3 months.  Liquid products such as mascara and liquid eyeliner can be a breeding ground for bacteria so ensure you refresh regularly.
Luscious lips – Lipsticks and lip glosses have a shelf life of around 9-12 months.  Using a lip brush rather than directly from the wand or straight from the bullet will keep infections to a minimum – again if you notice a change in colour or smell when it's time to say goodbye.
Draw a fresh picture – Pencils (eyes and lips) also have a shelf life of around 9-12 months. To keep them fresh sharpen on a regular basis to keep them clean and free from bacteria.
Colour me beautiful – Foundations and cream based face products have a shelf life of around12 months. Again be careful to watch out for changes in the consistency or smell as it may be time for a replacement.
Open your eyes – Powders including eye shadows, face powders and blushes don't have a specific shelf life and as they are dry, and therefore no bacteria can live on the products. Take care to keep an eye on colour pigmentation as they get older.
Brush Fresh! – Brushes and sponges should be cleaned every couple of weeks to prevent infection and skin breakouts and to keep them in tip top condition. Wash using baby shampoo and hang over a work surface to dry, making sure the bristles are all pointing in the correct direction.
For your skincare products, if you have not used the product over the last 6-9 months – again assess the smell and consistency to ensure the product is not past its best.
Finally, if you don't use that eye shadow or lipstick you bought on the off chance you'll wear it, say goodbye! If you've not used it in 6 months, you're likely to never use it….a tidy make up bag = a tidy mind.
To find out more about Victoria's Hair and Make up services visit www.victoriafarr.co.uk