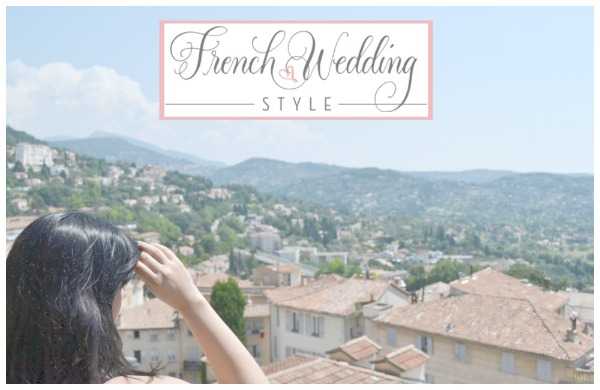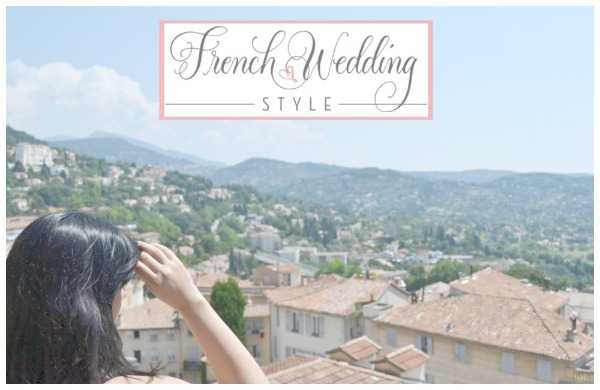 I am thrilled to share with you today the brand new look French Wedding Style Blog!  As the blog has changed, grown and developed, I felt that I needed a new brand that reflected the beauty that is shown through the fabulous weddings and inspirational shoots that feature on French Wedding Style.
I found a kindred creative spirit in our logo designer Angelique Ink and together we set about creating a brand refresh that encapsulated the understated essence of the blog, romance meets Chanel.
The new look could not have been achieved without my husband and unsung hero of the blog Mr Trulove, as he set about working his geek genius to create a new lighter and fresher feeling blog. Already a place for inspiration for weddings in France, I wanted the new blog to be even easier to navigate and find resources for your weddings.
I would also like to take this opportunity to say thank you to each and every sponsor of French Wedding Style and advertiser on The French Wedding Directory.  Without the collaboration of our sponsor there would be no blog and I am so happy and proud to promote the services of these wonderful creative industry people.
In addition to the new look blog, there are also some new functionality to tell you about. The first is at the top of every post you will now find a link to the photographers website, so you can easily see who has created the fabulous imagery you see before you.
You will also find links for all of the suppliers featured in a wedding or inspirational shoot to their listing on The French Wedding Directory, where you can find out more information and see more of their beautiful work.  Don't forget if you are looking for suppliers to check out our fabulous sponsors here.
If you have been featured on the blog, you can find a new badge here or just send over an email.
More functionality will be launched over the coming months, but do take some time to have a look through the new look Blog and French Wedding Directory and we hope you enjoy them as much as we love the new looks!