Back in the Spring I launched the first search for FWS Belle Brides, real life brides planning their weddings in France to share their wedding planning journey on the blog.
Many brides applied and the first two brides chosen Claire and Angela are now married ladies and it is time to start the search for the next real life brides to join French Wedding Style.  If you missed any of the Belle Brides posts catch up with Claire's journey, wedding catering in South of France, choosing a Maid of Honour and international wedding language. Also Angela's journey with her wedding update, choosing a wedding photographer and DIY wedding arch.Magi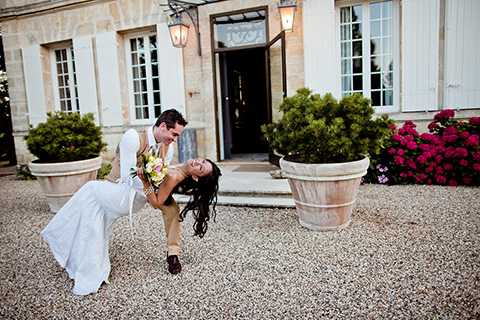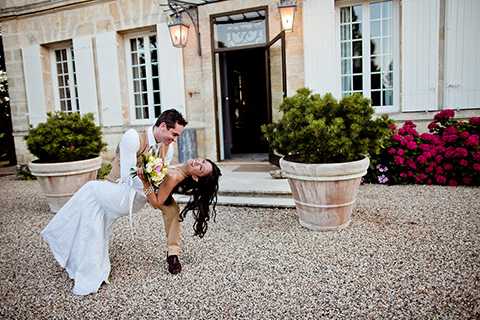 Although you can be planning any type of wedding in France, in order for us to participate in your adventures  I am looking for brides or grooms getting married between March 2013 and July 2013 (amended until September 2013).
So what do you need to do to apply?
In order to apply to become an FWS Belle Bride you need to submit at least a 250 word summary of your wedding plans, along with an inspiration board demonstrating the style of wedding you are aiming for and a picture of you and your fiance.
Don't worry you don't have to be an artistic genius to put together your inspiration board, use any programme that you like as long as you can attach it to your submission as a jpeg or png file.  The mood board should contain stylistic elements including colours, venue inspiration, fabric swatches or decoration details that visually demonstrate the type of wedding that you are planning.
I will review all submissions and a short list of couples will be featured on the blog for you the readers to choose from.  Please remember all summaries and mood boards will be featured on the blog so please do not include any elements that you want to remain private.
I am looking for a Belle Bride who will honestly share their wedding planning experiences the good, the bad and the down right stressful in a blog post once-twice a month, so before applying please make sure that becoming a FWS Belle Bride is for you.  The chosen bride and groom will also appear on the blog in a special real wedding feature.
The closing date for entries is 21st October 2012 so become a FWS Belle Bride and send your application to [email protected]
Can't wait to welcome the next Belle Brides.
Monique xx