You know me I love any free online bridal tool or resource that helps brides plan their big day, and why not the more resources the better!
In a previous life I was a personal shopper for a while and this has instilled into me how important it is to know your body shape and style before heading off to go bridal shopping. The new tool from SimplyBe My Perfect Big Day, takes you through the whole thought process of what style of bride you are looking to be, saving you valuable time whilst browsing through bridal shops.
Let's face it, most of us when trying on wedding dresses, have tried on a beautiful dress completely unsuited to our shape or style, to only be disappointed when you turn and look in the giant bridal shop mirror at the bridal mishmash standing in front of you.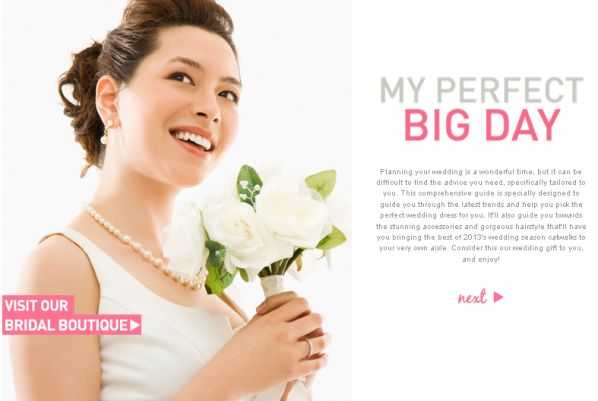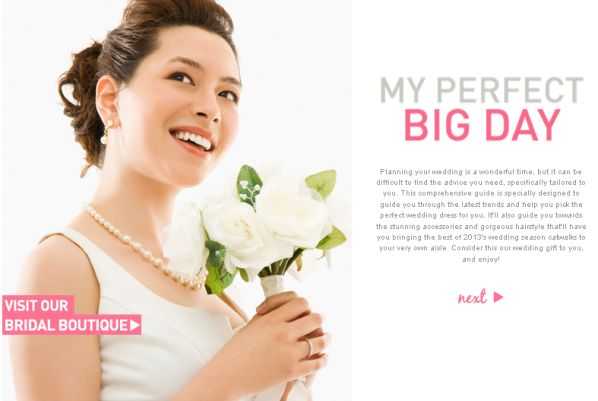 Avoid this as My Perfect Big Day goes through the current trends that you see in all the wedding magazines and on top wedding blogs including bridal collections.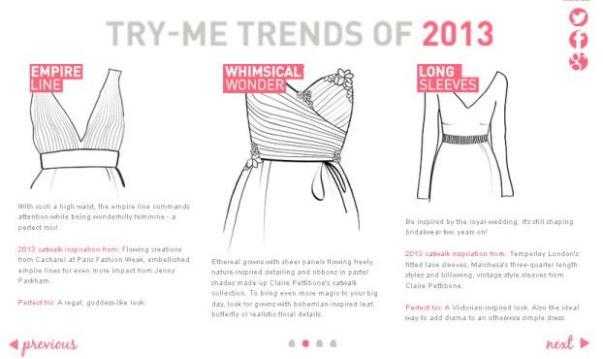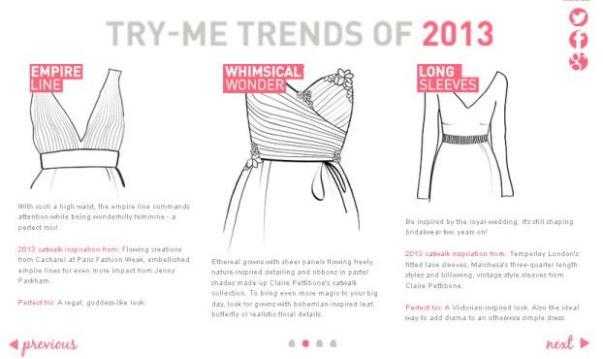 What is hot in wedding dress fabric land right now?  Not sure, then take a look through the wedding dress style guide featuring the current 2013 bridal wear trends.
Then we come to colour.  Even 6 years ago when I got married, there were more dress colour choices than just white, but now wedding dress colours range from the traditional white, sparkly silver and not to mention dusky rose pink.  And for the really adventurous you can always use Vera Wang's infamous Black wedding dress as your inspiration!
And once you have chosen your dream dress, then be sure to make sure that you have the correct bridal foundations underneath your dress, and I will always advise a trial underwear wearing session.
As important as the dress are the accessories and shoes.  These can alter the style of a dress for the better and worse, so be sure to buy ahead of time for a bridal ensemble session.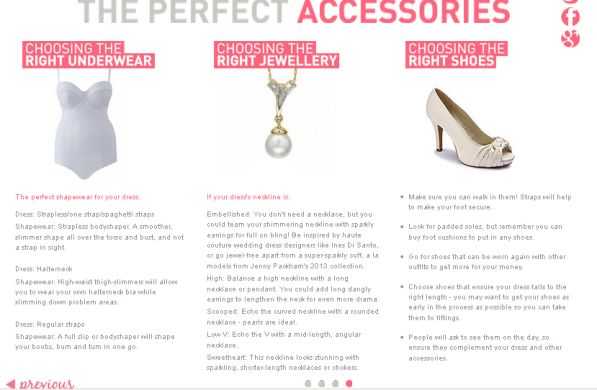 So there you have it, be sure to check out My Perfect Big Day
Are there any other free resources that you want to let other brides know about?


This post was brought to you by SimplyBe