It's April fools' today, we hope you have fun pranking everyone! We are excited to share with you a Natural Modern Wedding in France designed by DLG Paris Wedding, which is perfect for some French wedding inspiration. The design concept of this shoot is so exquisite with so much intricate details that really compliment a modern themed French wedding. The vision of the design started off with a black tablecloth which really brings something different to your everyday wedding style, photographed by the talented Frederick Dewitte.
A NATURAL AND MODERN WEDDING IN FRANCE
This shoot is meant for modern, feminine and confident brides who will allow us to create a wedding that is reflective of what she loves and who she is. A bride dreaming of a natural yet refined wedding with a mix of French tradition and modern accents.
The first vision that popped up into our mind was that of a long table with a black linen tablecloth. A table that will mix the French art de la table to a modern look.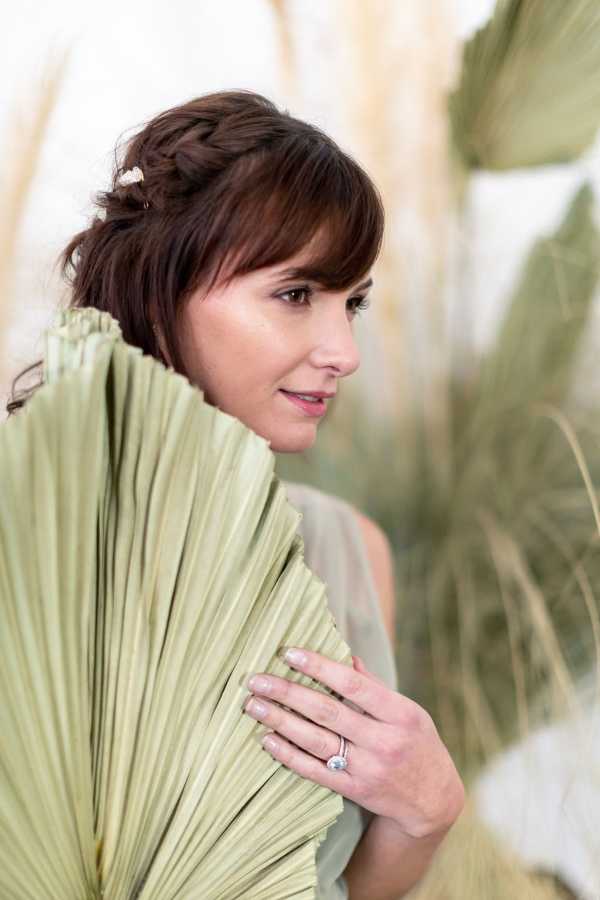 We wanted to incorporate a touch of black into this design, for the modern vision. And we absolutely love how black color refined our selection of French tableware: vintage glasses, gold cutlery, modern look plates and candlesticks.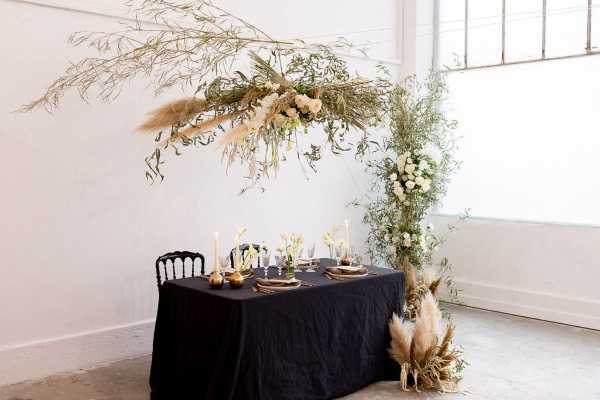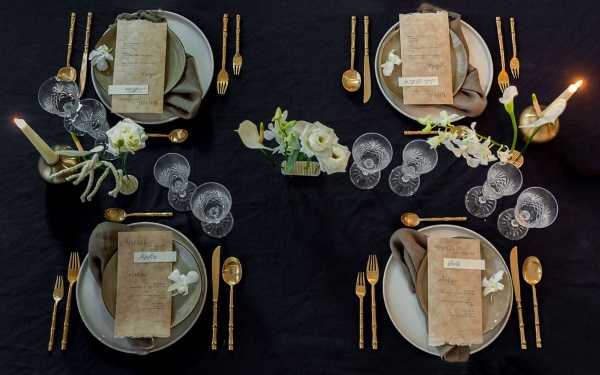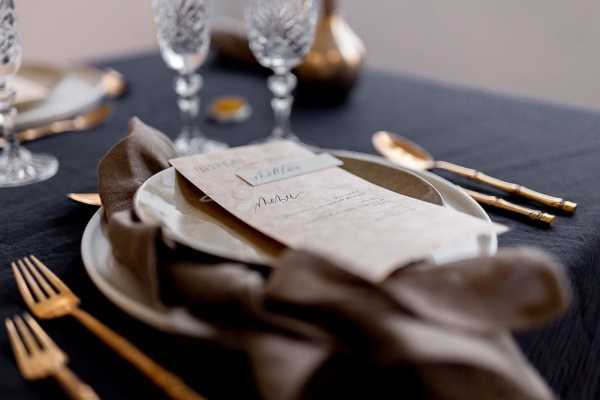 To complement that vision, we thought of a big structure above the table. We decided the structure should be made with dried greenery and flowers, enhanced by fresh white roses from the garden.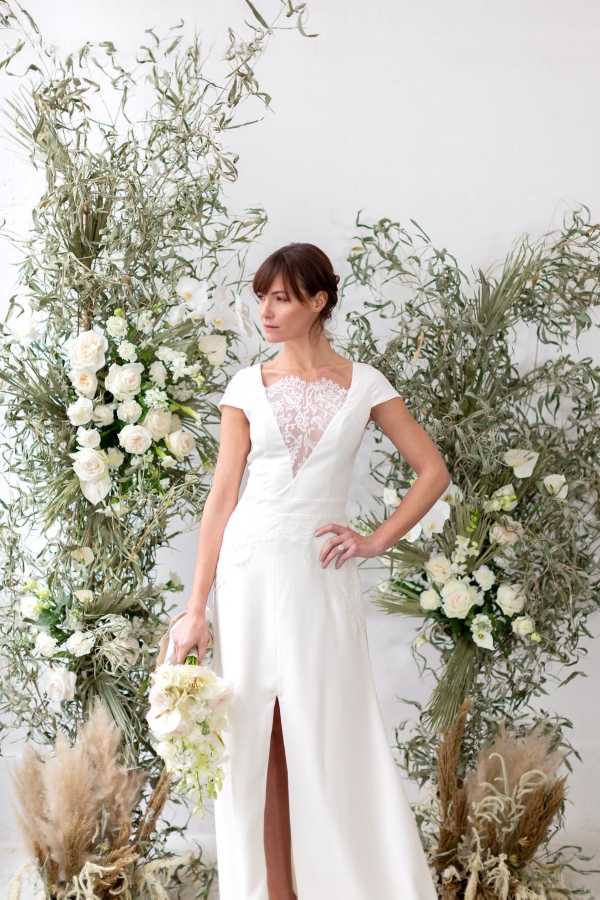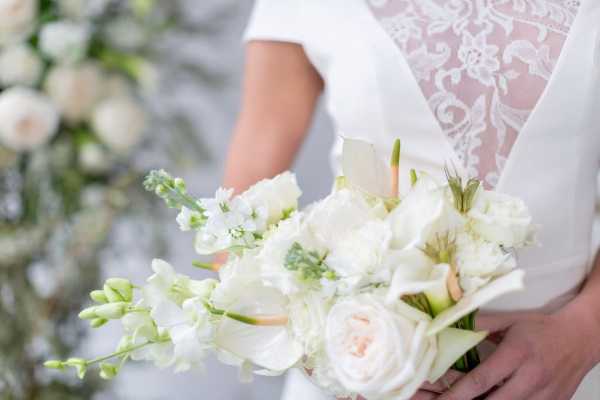 We also imagined a creative natural photo opportunity where the guests would have fun taking pictures from a polaroid box whilst enjoying the cocktail hour. This would also be perfect for where the couple could also organise a part of their portrait couple session with their photographer. We created a natural and wild backdrop decoration that reflects the style of this very modern bride.
For our brides style, we thought that she would need a selection of differents looks to surprise her fiancé and guests during her multiple-days wedding in France.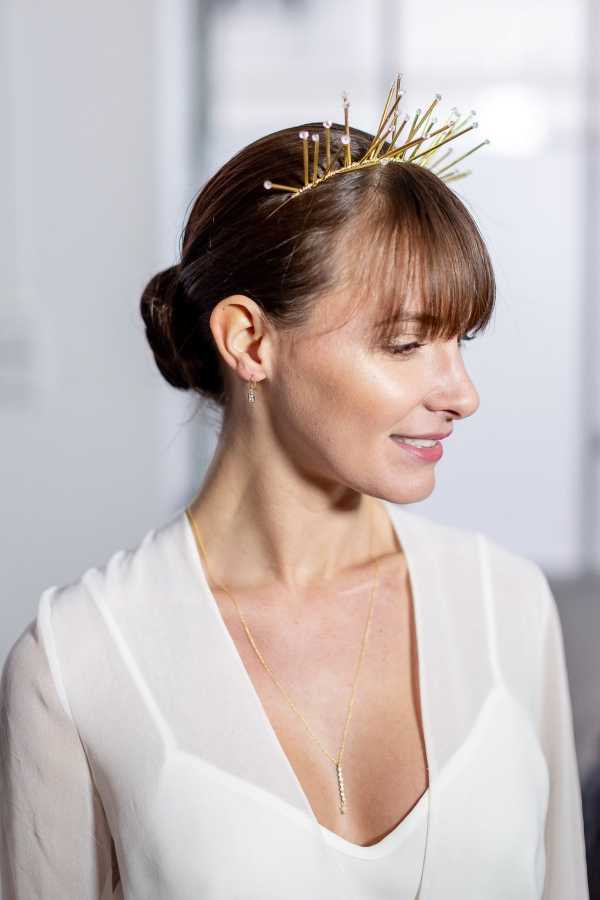 For this bride with a strong personality, we selected a traditional white gown for the ceremony, a feminine and modern jumpsuit for cocktail hour and party, and a green, more fluffy gown for the Thank You brunch the next day.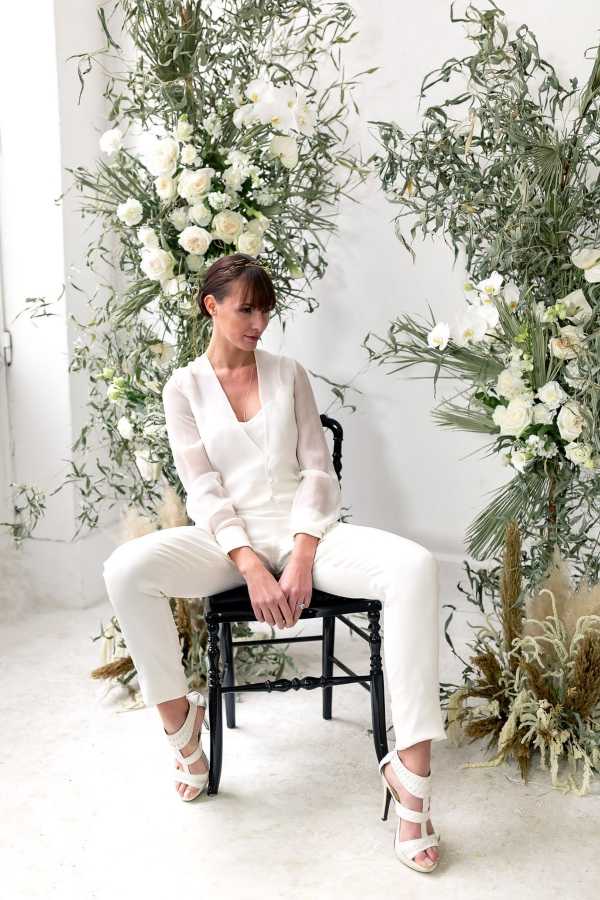 Thank you for sharing these images with us and to all the suppliers who took part in this shoots collaboration.
Natural Modern Wedding in France Snapshot
Wedding Vendors
| Planner DLG Paris Wedding | Photographer Frederick Dewitte | Venue Studio Quotidien | Florist La Maison Dautel | Wedding Dress Caroline Quesnel | Accessories Mon truc en bulle | Accessories Tiffany and Co | Hair Beauty art | Stationery Silent Word Studio | Cakes Les gateaux d'Anne | Decoration Mademoiselle Coton |