Good morning lovelies, to start wrapping up the end of the week we have for you a natural beauty Domaine de Castillou wedding inspiration shoot.
Domaine de Castillou is a 120-hectare domain of forest and olive trees, there are also fields of aromatic plants such as lavender, thyme and rosemary. They've been cultivated in an organic environment for 40 years and distilled in essential oils, doesn't that sound like the perfect wedding favour for your guests and completely unique to your wedding venue!
We just love the rustic Provencal charm present throughout this shoot which has been carefully planned by Ma marraine la bonne fée and captured by Lucile Vives. Each detail is perfectly in keeping with their rustic French theme, if you need inspiration for your South of France wedding then look no further.
From a gorgeous lace Elsa Gary gown to a vintage savory table, they've thought of everything, we particularly love the tablescape colour scheme.
We will now pass you over to wedding planner Ma marraine la bonne fée who will be walking us through todays shoot…
"Wedding-inspired shoot on the theme "Occitane Beauty" which took place in Luc-sur-Aude at the Domaine de Castillou. The colour palette chosen is pastel with gradients of green, grey and white. Natural decorations are highlighted as well as the beauty of the place. Many professionals have collaborated on this shoot, including Elsa Gary – designer of wedding dresses. It is a real couple of lovers who posed for the shoot: Jeanne and Erwan."
"The stationery was made by a calligrapher entirely by hand."
"The shoot took place at the Domaine de Castillou, a former abbey, full of history and natural beauty. The fields of olive trees alone symbolise the Provence theme of the shooting."
"We wanted a wedding dress all in simplicity with embroidered lace and a clear suit of natural material."
"For the decoration the antiques were mixed with current articles to create this elegant and Provençal universe."
"Nude makeup and natural hairstyle complete the feeling of simplicity."
"The seasonal flowers were chosen in a pastel colour palette to stay in harmony with the nature of the place."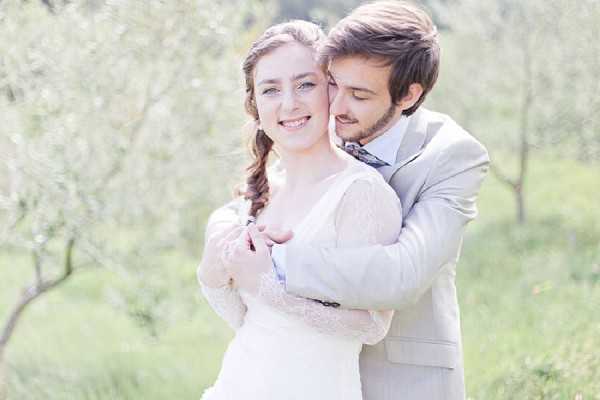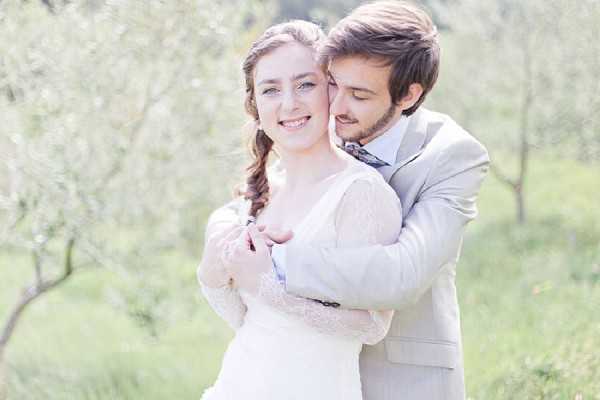 "Natural materials were specially chosen for fabrics and wood, copper, glass and sandstone were mixed in the different scenes of the shooting to stay in this pastel color palette."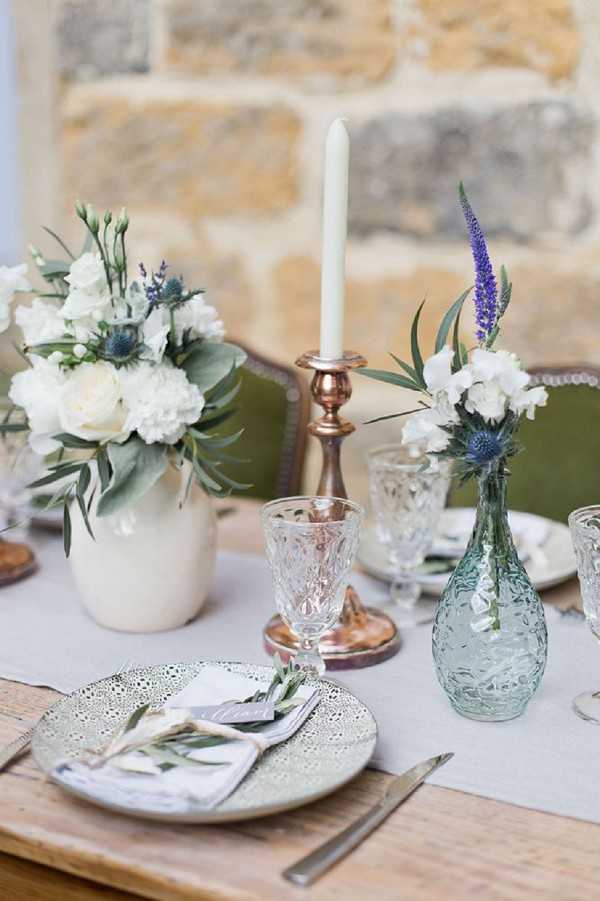 "The salt tasting bar was thought to change everlasting candy bars!"
"The shoot was purified and in all simplicity to stay in harmony with the domain."
For even more inspiration why not check out our abundance of styled shoots here.
Natural Beauty Domaine de Castillou Wedding Snapshot
Wedding Vendors
Reception Venue: Domaine de Castillou | Planner: Ma marraine la bonne fée | Photographer: Lucile Vives | Wedding Dress: Elsa Gary | Wedding Dress: Toxan | Hair: L'atelier Coiffure | Make Up: Marionnaud | Accessories: Mohedano | Florist: La fille aux fleurs | Decoration: Ma marraine la bonne fée | Decoration: Coustel Burguiere | Decoration: La Brocante | Stationery: Studio Le Héron