The weekend is almost upon us, but before we enjoy a well needed rest we have a national park anniversary shoot in Dublin for you today.
I've personally never been to Ireland well, apart from a day crossing to Dublin when I was a child but that doesn't count! It's never really been on my radar if I'm honest… until now. This gorgeous anniversary love shoot shows off the beautiful landscape Ireland has to offer.
Destination wedding photographer Sebastian Felisiak of Art Wedding Photography perfectly captured the love shared between this gorgeous couple and their love for their homeland.
Our handsome groom is looking very dapper in his navy DKNY suit with a stylish bow tie from Hackett that reminds me of when I was shopping for the groomsmen outfits for my wedding from Devred 1902. He compliments his bride perfectly who is wearing a beautiful mermaid style Pronovias wedding gown with her Cameoo veil.
"It's not every day I get to do a wedding photo shoot with my good friends. This wasn't just a photo session; it was an adventure together to visit some of the most beautiful sites surrounding Dublin."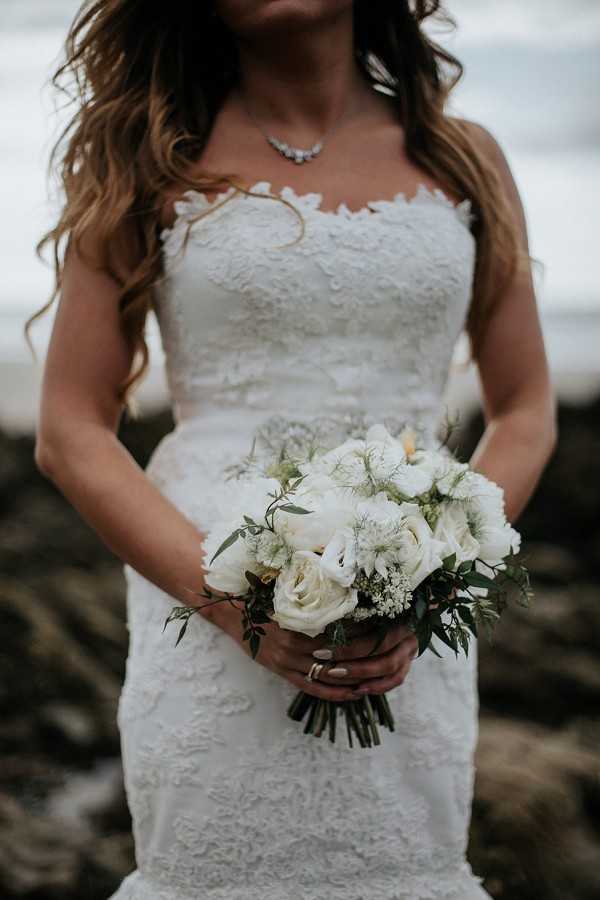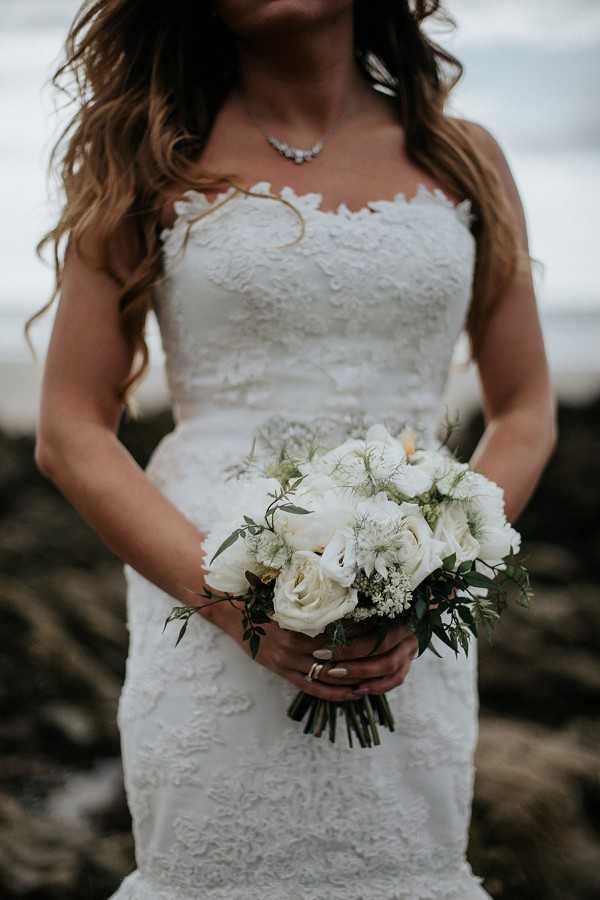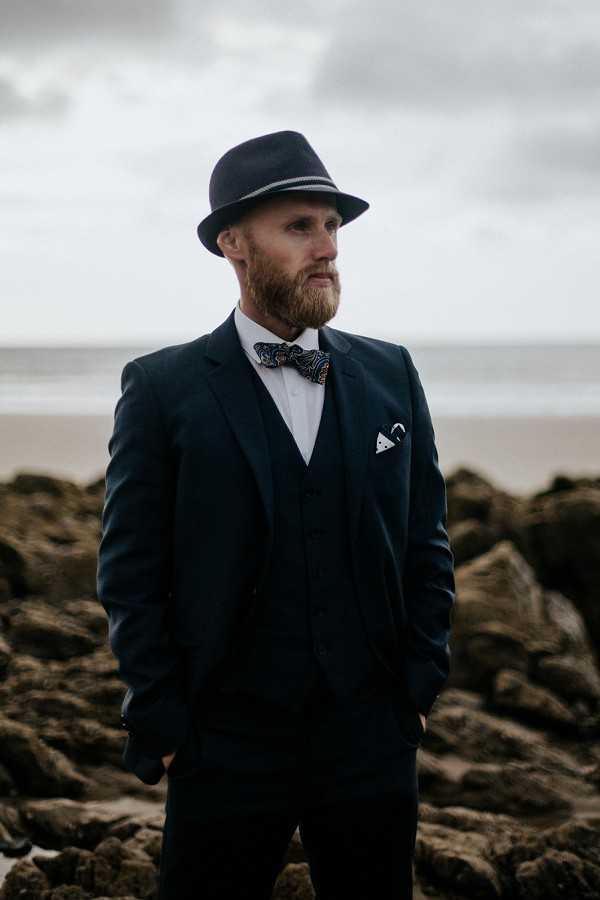 "The bride and groom live in Ireland but got married last year in Poland. This photo shoot was an opportunity to take a tour as newlyweds of their homeland, stopping for memorable pictures in the most scenic places around their city."
"They both have adventurous spirits, so we got to take pictures on rocky beaches, on windy bluffs, on the floor of pine-carpeted forests, and even in the middle of streams. They were daring enough to try anything, which meant that no beautiful views were off-limits. The result was a collection of stunning photos in unforgettable locations."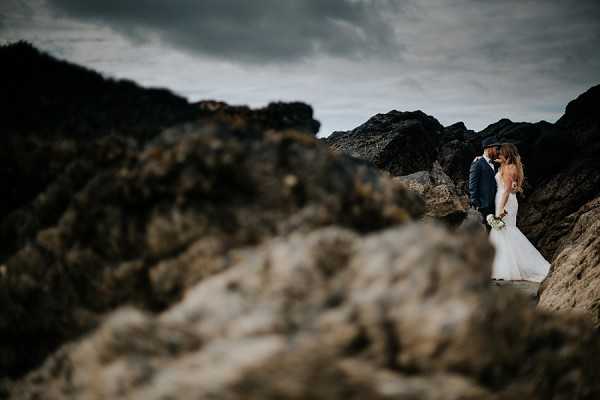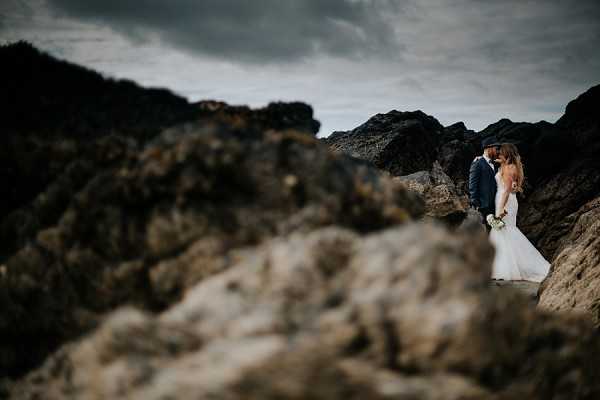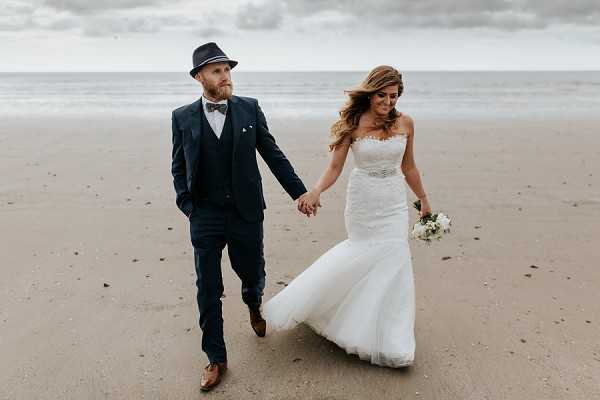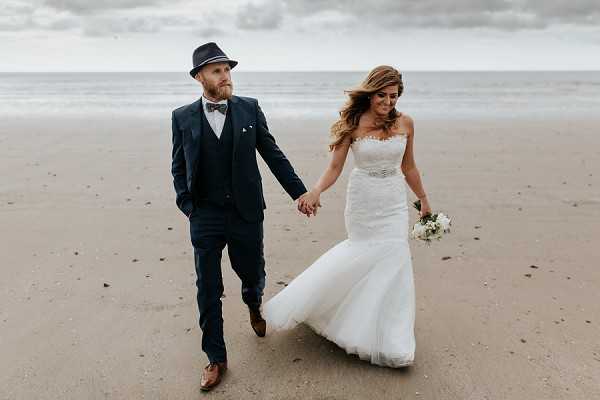 "We started off by heading to Donabate Beach in North County Dublin, where we were lucky enough to see clear skies and the early morning sun shining off of blue water. It set the stage perfectly for some dramatic shots on the rocky beach."
"My favorite part of this shoot was how the pure white wedding dress stood out against the deep browns, blacks, and greens of the surrounding boulders. Next, we headed towards Wicklow Mountains National Park, stopping on the way at a beautifully romantic and secluded spot in the forest."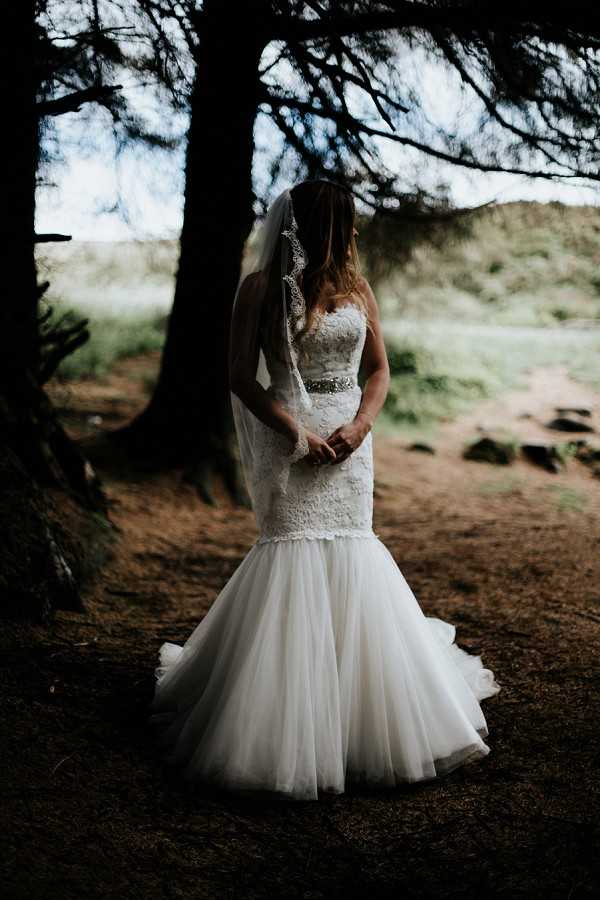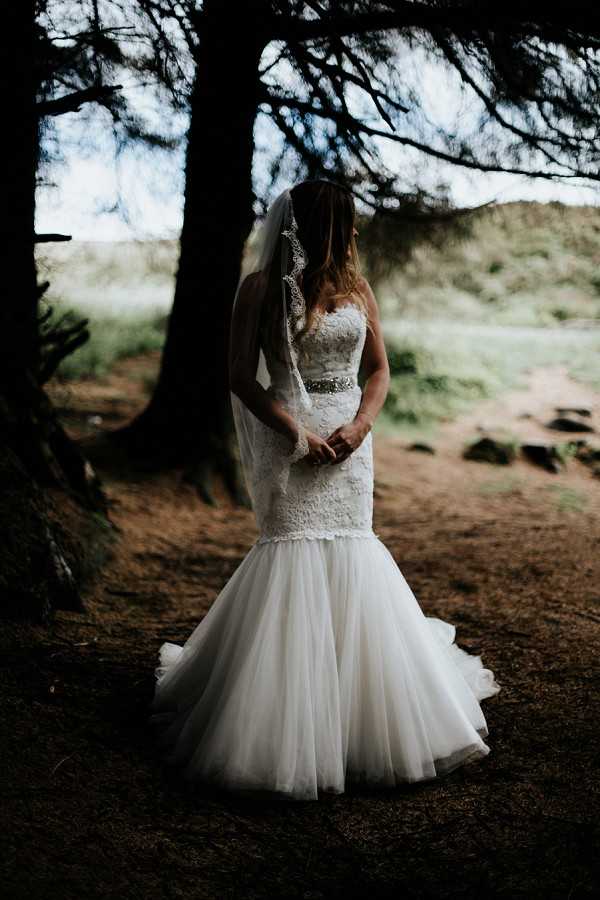 "Pine trees and a rolling river created an intimate scene, offset by our next photos with sweeping views over the valley of Glendalough."
"We stopped at the midpoint between two mountain lakes in a narrow glacial valley, with pine tree-studded slopes slanting down to meet a narrow icy river. The view was breathtaking, and the couple immersed themselves in it."
"There's something grandiose and awe-inspiring about true love, and I think it deserves to be captured in a place just as immense and beautiful."
"As a whole, I think this photo series captures my friends' bold spirits, their immense love for each other, and the beauty of a place they love."
What a way to celebrate your anniversary, for more anniversary shoot ideas click here.
With love,
Christina x
National Park Anniversary Shoot In Dublin Snapshot
Wedding Vendors
Photographer: Art Wedding Photography | Dress: Pronovias | Florist: Austen Flowers | Veil: Cameoo | Shoes: Kurt Geiger | Jewelry: Apart | Grooms Shoes: River Island | Suit: DKNY | Bow tie: Hackett | Hat: F&F | Socks: Ted Baker