Caroline & Dan are two avid snowboarders who wouldn't settle for anything apart from a mountaintop wedding! They chose Chamonix as their destination 2 years before their actual wedding date! Even though venue hire is not nearly as long of a waiting list as in the UK or in the US, this laid back couple knew they wanted a summer alpine wedding so no sense in holding off before picking the perfect spot.  But with the guidance of an expert wedding planning team it shoes that even in a dream location such as Chamonix, you need a plan B!
Monica from Haute Wedding talks us through the big day: "Caroline and Dan came for venue site visits and it was soon clear that an outdoor ceremony on a mountain terrace at 2000m in altitude with postcard perfect views was the ideal location for them to exchange their vows. Knowing the weather risks involved in planning an outdoor ceremony in the high mountains they still had their hearts set on tying the knot with the granite peaks within arms length. With the advise of Haute Wedding however they did put a solid back-up Plan B into place from day one.
All throughout the planning process they knew that the 'sunny weather ceremony' was locked down, and that their 'not-so-sunny weather ceremony' was also planned and just as beautiful (yet indoors:)) . This peace of mind was soothing to Caroline & Dan ensuring that regardless of whether the heavens opened up or not they would celebrate their marriage in the most extraordinary way possible.
Well, it did end up raining a little bit and Caroline & Dan opted to go with Plan B on the day of the wedding. The ceremony was perfect. The acoustics in the chapel were incredible and there wasn't a dry eye in the house.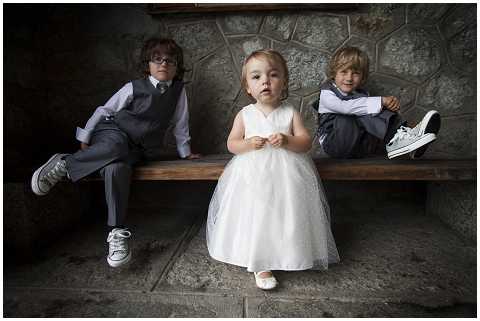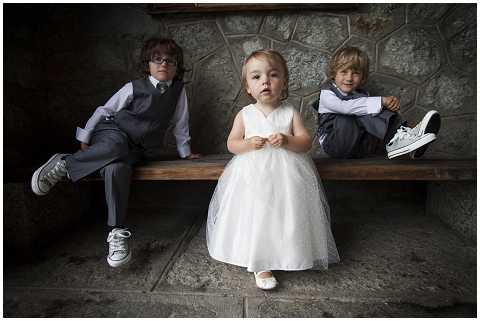 The celebrations continued at a gorgeous cozy restaurant with a central open fireplace, heavy wooden beams, and views onto the mountain tops (this was part of the original plan and did not require rainy day back-up options). The menu consisted of a mouth-watering cut of tender beef, summer vegetables, and a cheese spread adorned with grapes and nuts. Caroline changed into her diamond studded sneakers before long and was on the dance floor until the wee hours of the morning!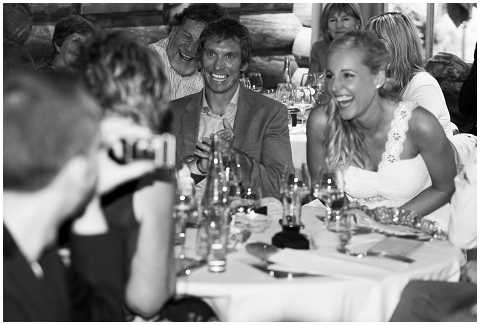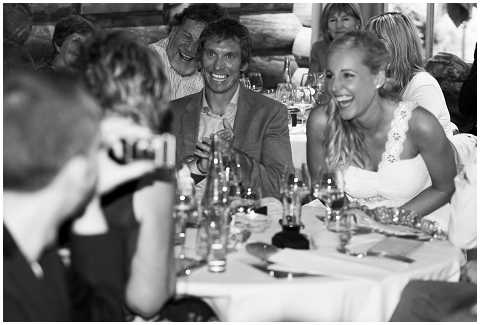 The next morning the skies were crystal clear and the bridal party got all dressed up again to take a few pictures with the stunning mountains in the background! It was almost like having two weddings! The friends and family were slightly tired from the festivities the night before but they were more relaxed, laughing and happy to be 'doing it all over again'!!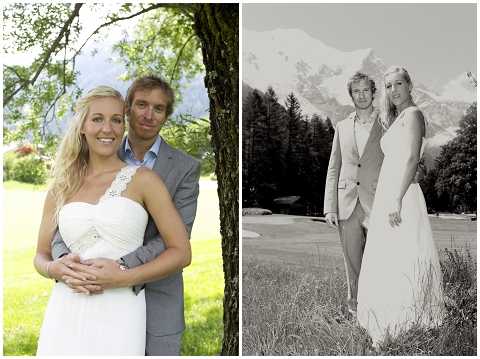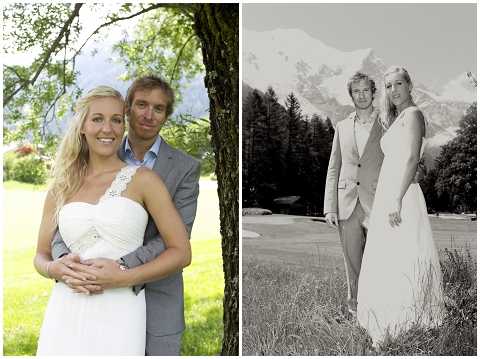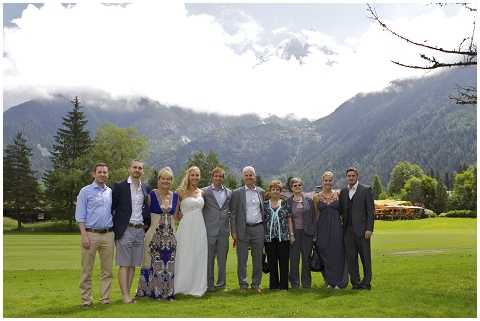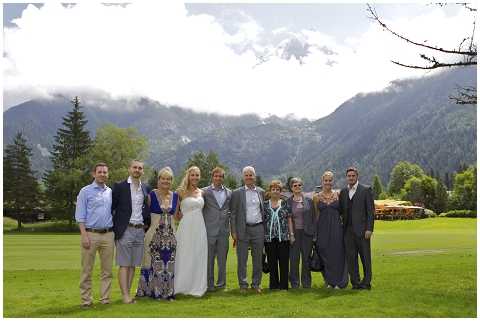 Stunning views!
Monique xx
Wedding Suppliers
Wedding Photography: Erlend Haugen Photography
Day 2 Wedding Photography: Charlie Davies Photography
Wedding Planners: Haute Wedding