Good Morning FWS readers, we hope your week has been going great! We have for you today a lovely Moulin de la Roque Provence real wedding to kick off this gorgeous Thursday morning.
Our beautiful bride Brittney wore a two piece gown from Theia Couture and her dapper groom Adam wore a light blue suit from Banana Republic.
We are in for a treat as their Provence wedding actually included three talented FWS vendors. Their sun drenched day was planned by Clémentine Ward from Awardweddings which was captured perfectly by documentary wedding photographer Julia Jane Photography. Brittney and Adam enjoyed a romantic outdoor ceremony and a fun filled evening with their guests with music from Nick Boot of UK DJs Abroad.
Now it's over to FWS vendors Clémentine and Julia Jane to tell us all about today's Provence real wedding…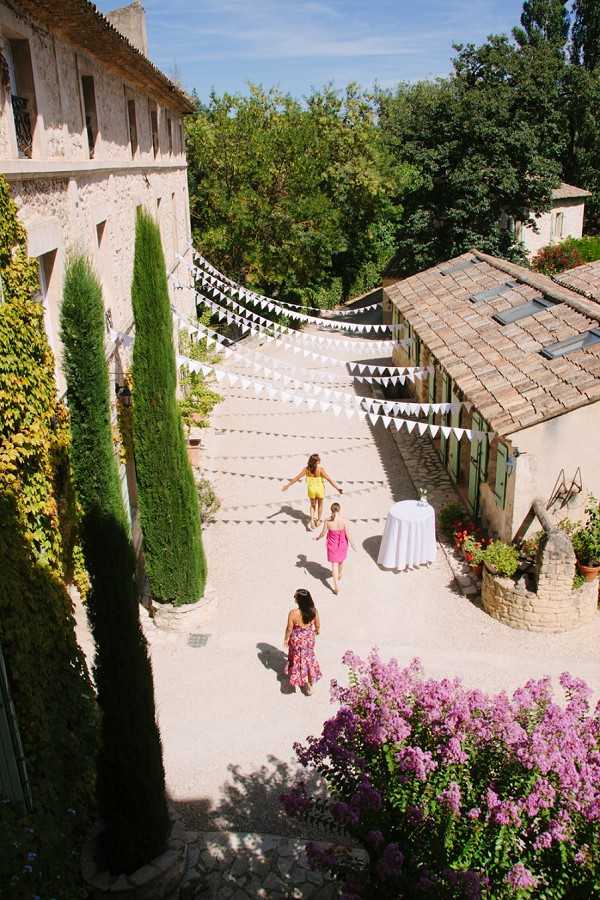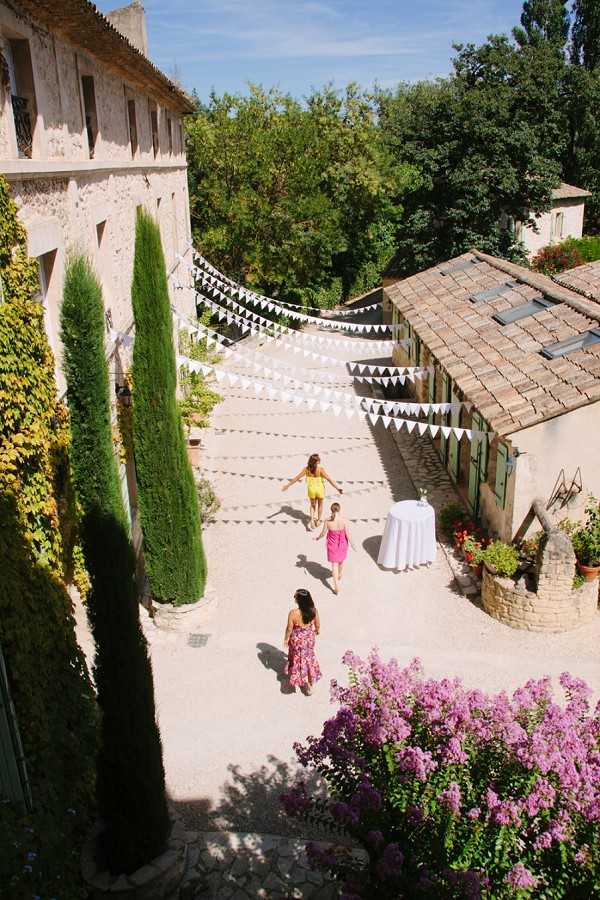 "Brittney and Adam, a lovely and friendly Anglo-Canadian couple celebrated their wedding in Provence last summer. Having spent holidays in the area, they wanted to bring their family and friends to this special place."
"The couple booked the venue themselves and contacted Clémentine Ward from Awardweddings afterwards to help them organise the day. Managing a wedding in France when you live in Canada is not always the simplest thing to do. Surrounded by the loveliest group of suppliers, the day was a delight as much for the couple and guests, as for the suppliers themselves!"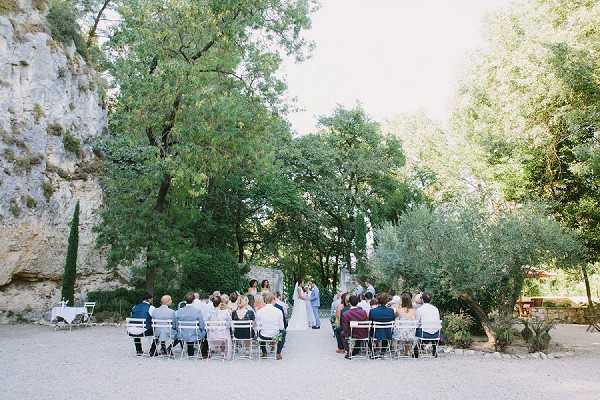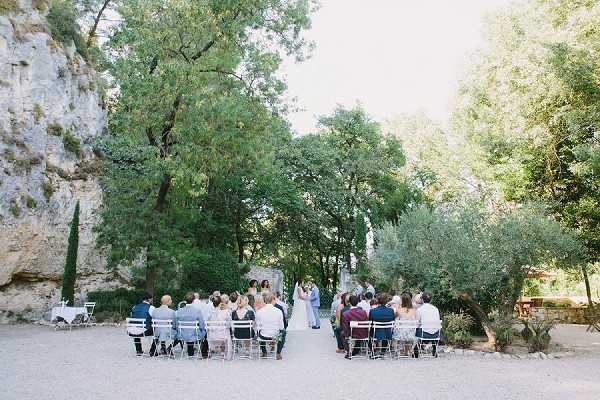 "The wedding took place in this lovely property near Avignon made of several self-contained houses that could accommodate the couple's families. Bordered by impressive rocks, it also had a variety of spaces for an outdoor wedding."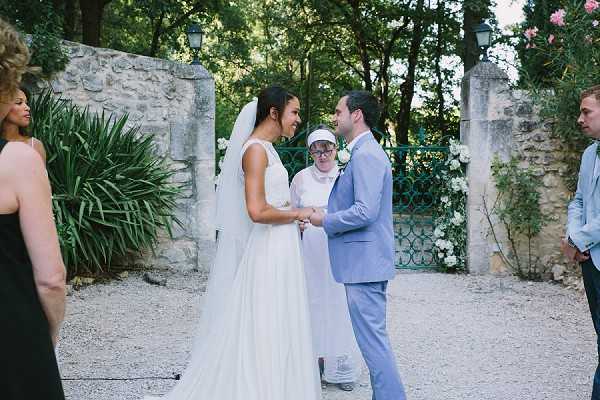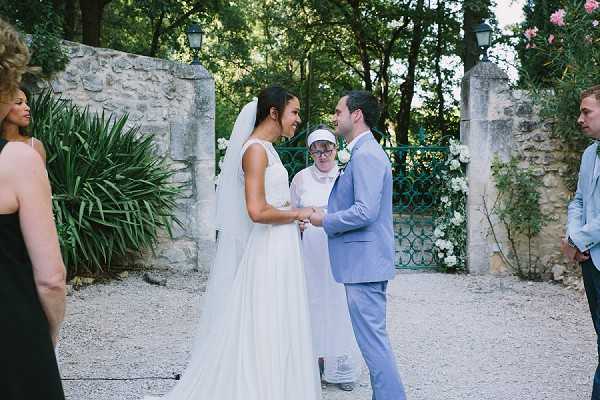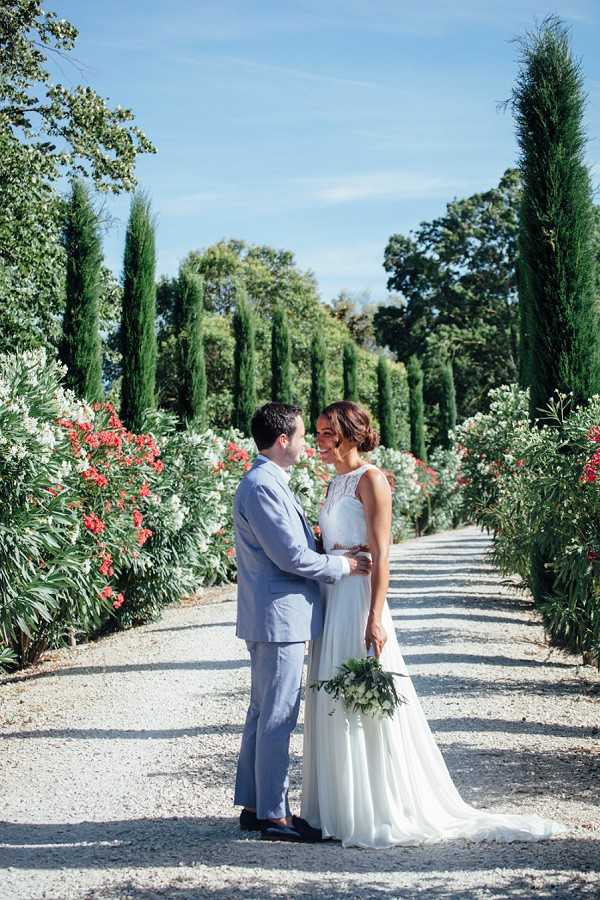 "The couple wanted a natural and elegant look for their wedding and achieved this in this beautiful Provencal venue. Their decorations were classic and elegant, in green and white colours, made of simple flowers, candles and fairy lights."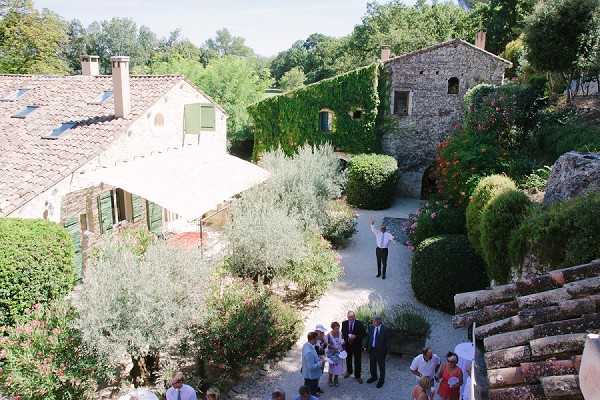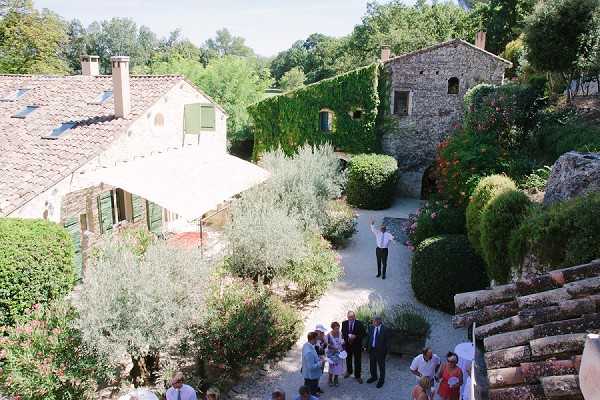 "Following a lovely ceremony performed in the courtyard, surrounded by this beautiful property on one side and rocks on the other side, the party then enjoyed a cocktail reception by the pool. Dinner was consumed in the garden with lovely views of the garden and the party then carried on in a marquee decorated with fairy lights."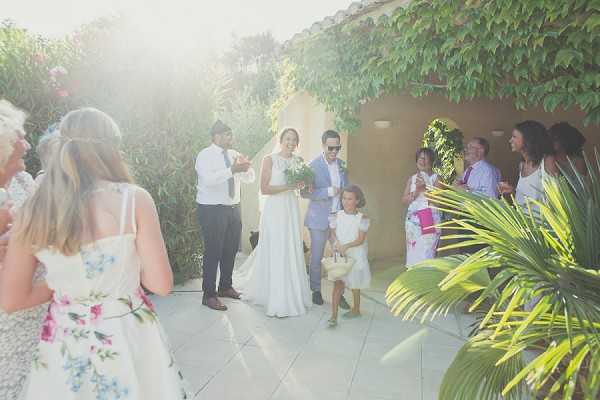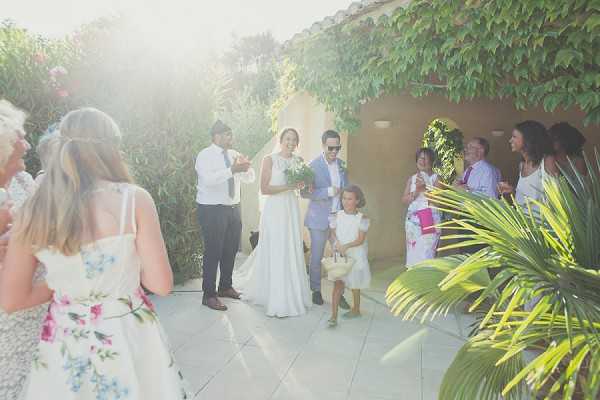 "The day was animated by wonderful music. A lovely jazz duo performed during the ceremony and the cocktail; and he was relayed by the delightful DJ Nick Boot who got the crowd dancing until the end of the party."
A few words from our bride Brittney… "The most incredible team brought our wedding day to life. Clementine Ward from Awardweddings did a phenomenal job understanding our vision and planning the day – as soon as she arrived to the venue we relaxed and focused on soaking in each and every memory."
"Bruno from Chef at home went above and beyond – he met us upon our arrival to France and led us through a wine tasting that perfectly completed the divine meal that he prepared for our wedding night."
"Julia Jane captured the candid in-between moments in our photos and was very easy to work with – she listened to what was important to us."
Congratulations Brittney and Adam from everyone here at French Wedding Style!
Are you planning your very own Provence wedding? If so be sure to check out this glamorous French Riviera wedding inspiration board.
Moulin de la Roque Provence Real Wedding Snapshot
Wedding Vendors
Venue: Moulin de la Roque | Wedding Planner: Clémentine Ward from Awardweddings | Photographer: Julia Jane Photography | Brides Dress: Theia Couture | Grooms Suit: Banana Republic | Jazz Band: Jazz Cocktail band | DJ: Nick Boot | Caterer: Chef at Home
Save
Save
Save