Good morning lovely French Wedding Style readers, we hope you're enjoying the last week of this brand new month! As we kicked off the year in style we thought we'd end the month on a high too starting today with this breathtaking Mont Donon Winter inspired wedding.
When planning a wedding its extremely popular to choose the warmer months of the year but today photographer Elodie Winter has us dreaming about unique winter elopements in the picturesque region of Alsace.
Not only is the location stunning with its dreamy mist from the mountains adding that 'je ne sais quoi' to the photographs so are all the finer details set up by a talented group of vendors who collaborated together to create Elodie Winter's vision! From the gorgeous Asos wedding dress to the large silvery winter bouquet created by Capucine Atelier Floral it was the perfect winter wedding inspiration shoot which was styled by Jordane Kieffer. We adore the romance, the black and white timeless images and the silvery tones found throughout the shoot.
We won't keep you in suspense any longer… we'll now pass you over to Elodie Winter who will be walking us through her Mont Donon Winter inspired wedding…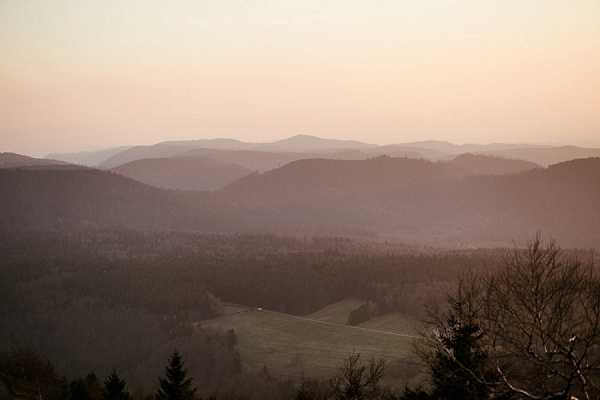 "As I was on a little hike on le Donon, I realised how amazing and perfect it would be for an elopement. The views and the light are so beautiful up there and I just love the colors and mix of stones and herbs."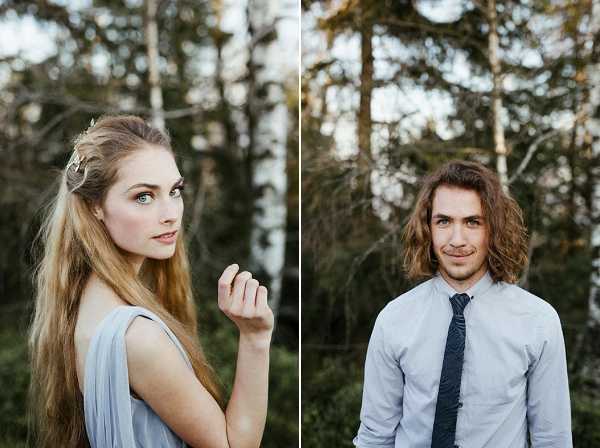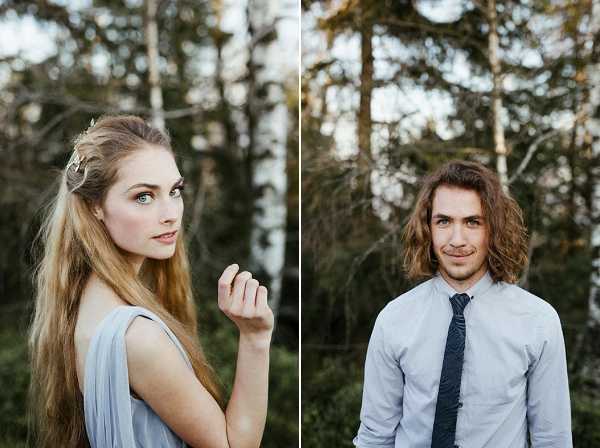 "Most people are thinking of Paris or Provence to have a destination wedding or elopement in France but they might not think of Alsace, which is a beautiful area though. The Vosges are a range of low mountains in eastern France and there are tons of nice spots where you could set up a ceremony, either by a lake or forest, or like here, on a summit to get a nice view."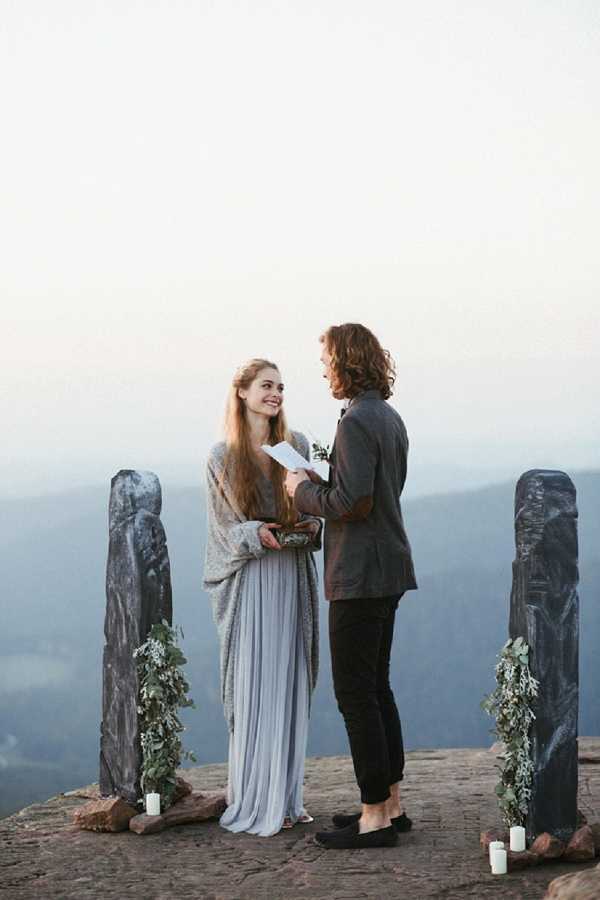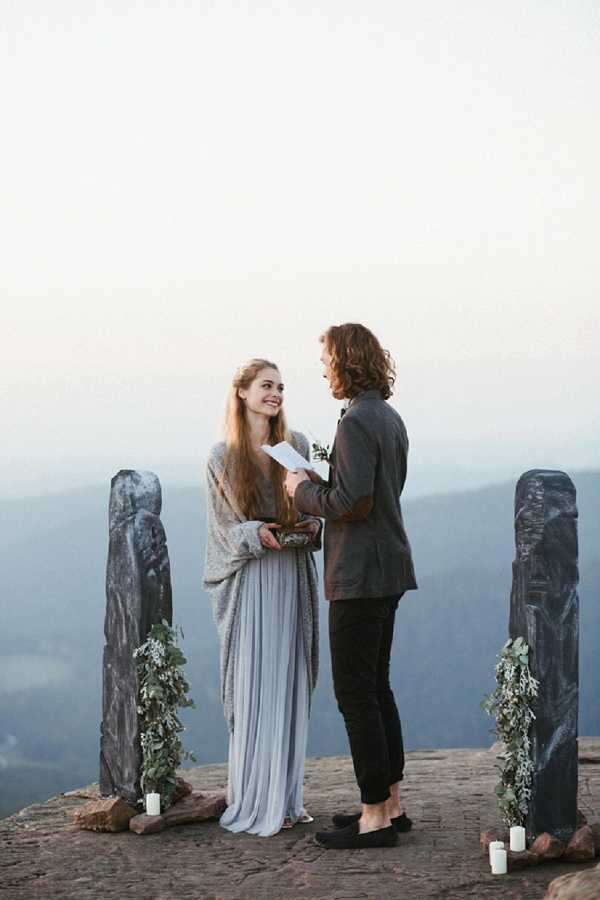 "So I had only two certainties, the location and then, my partner in crime, Capucine Atelier Floral, who gave the soul to this styled shoot through her delicate choice of flowers. It all happened on a very lovely day at the end of last winter, in early April. We wanted it to be elegant yet easy-going and casual. This is why the bride's dress is from Asos and the groom's attire is nothing special but nice ready-to-wear pieces from the stylist's closet."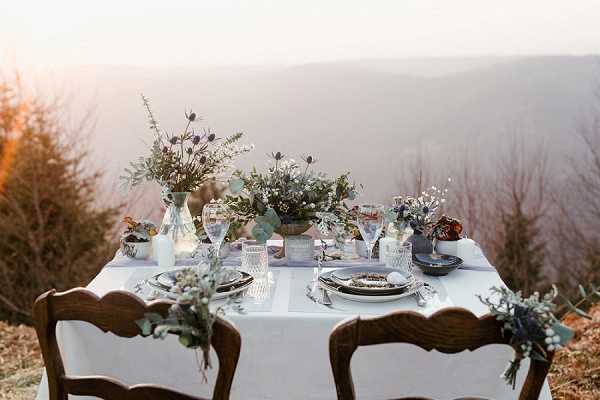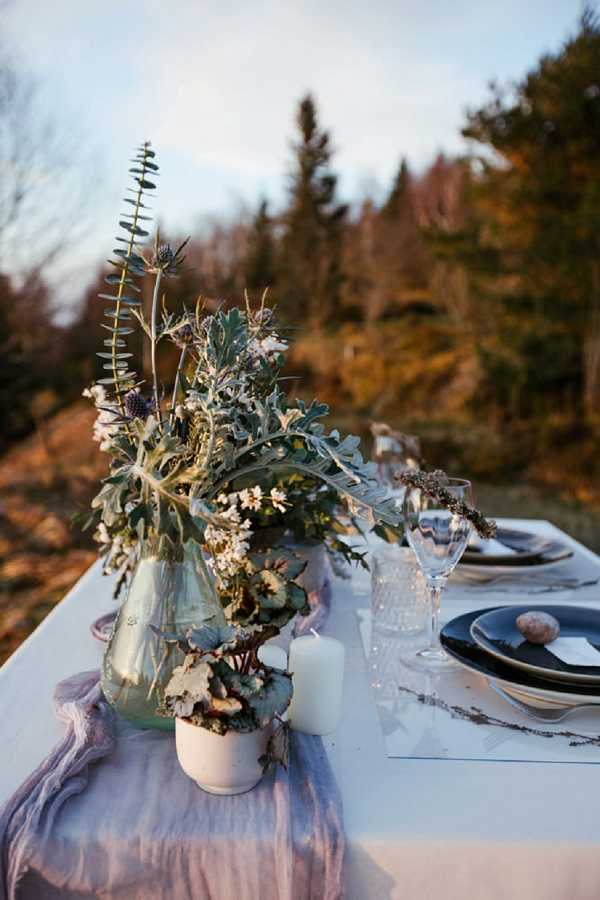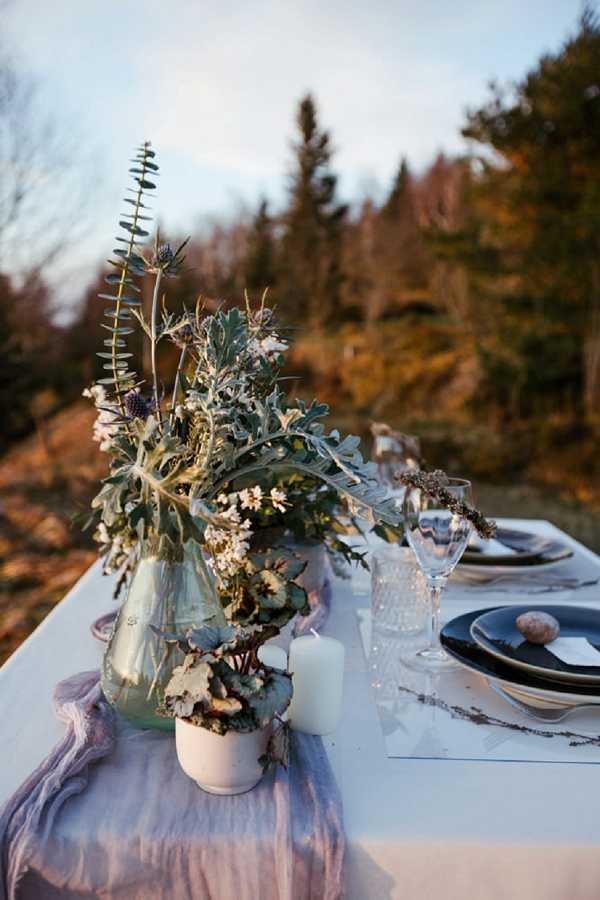 "We wanted to show it could be simple but awesome. The tones match the place, blue and neutral and the stationery gives the fancy touch with the lovely calligraphy of Callyane. The rings are from an eco-friendly brand in Alsace."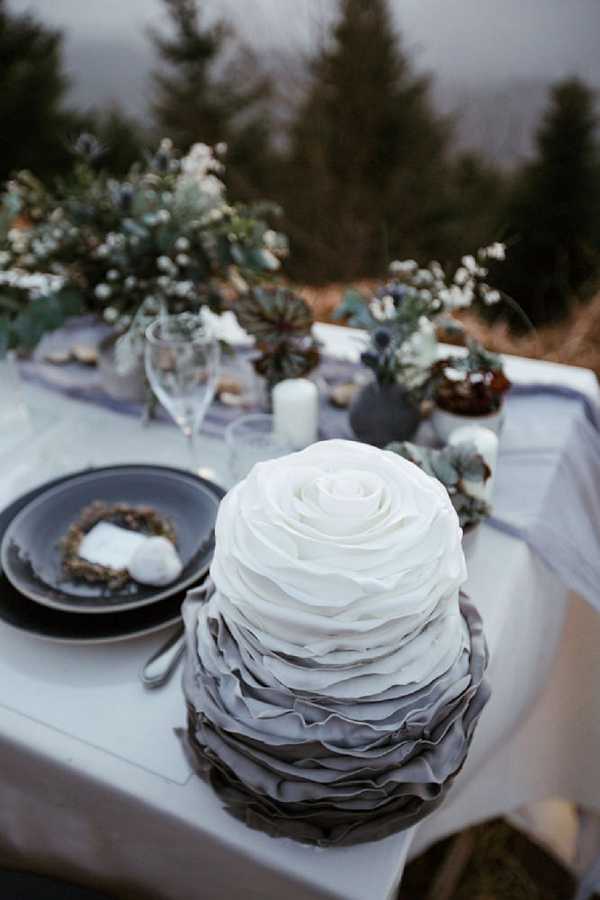 "The arch was made to match the surroundings and the cake added a delicate touch. Last but not least, our models, Laila & Patrick, are a real couple, gorgeous and very much in love, I barely had to say anything to them, it was all pretty natural."
"One of the two best things when you elope is to be able to choose a specific spot, even though it means hiking a little bit, and choose your timing. Golden hour makes everything look so pretty! Being able to get the best of the light and the venue is definitely worth it."
We hope you loved this gorgeous winter inspired wedding as much as we did! For even more winter wedding inspiration check out this La Grange Aux Fées styled shoot.
Mont Donon Winter Inspired Wedding Snapshot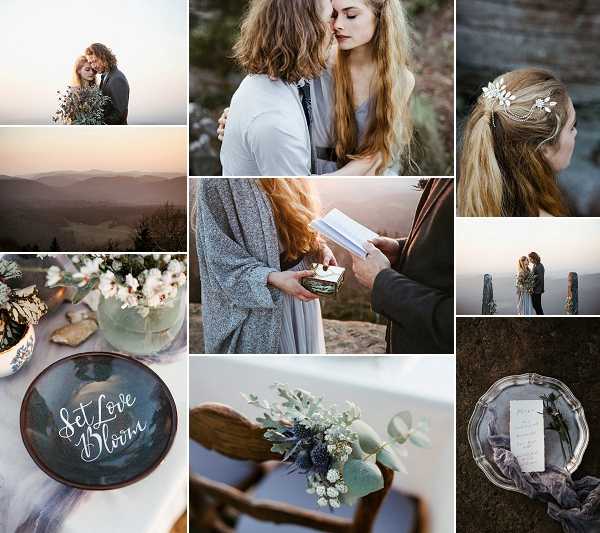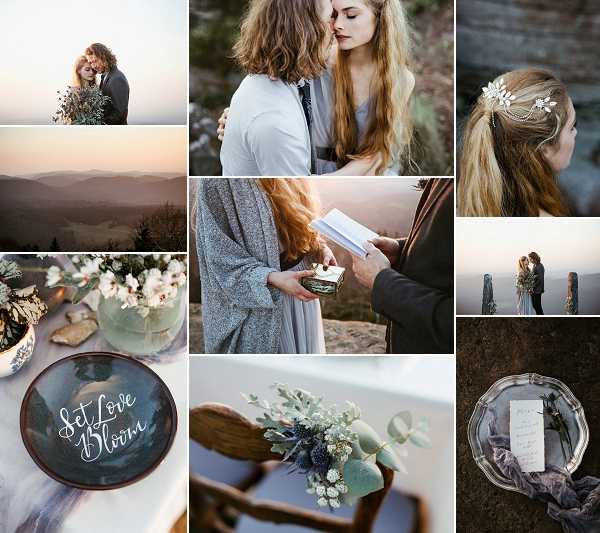 Wedding Vendors
Photographer: Elodie Winter | Venue: Nature Reserve, Massif du Donon | Ceremony Venue: Archicha (Arch for the ceremony) | Stylist: Jordane Kieffer | Wedding Dress: Asos | Shoes: H&M | Hair and Make Up: Jordane Kieffer | Hairpiece: So Helo | Rings: Flore & Zephyr | Florist: Capucine Atelier Floral | Stationery: Callyane | Cakes: Les Mille Folies de Papou | Decoration: Villa Irma