Are you ready to come with me into an enchanted secret garden for an exclusive look at the Monique Lhuillier 2014 Fall Collection?  Yes, fabulous as that is exactly what the French wedding dress designer transformed her showroom into to launch her latest collection, with branches, moss, and birdcages for decoration.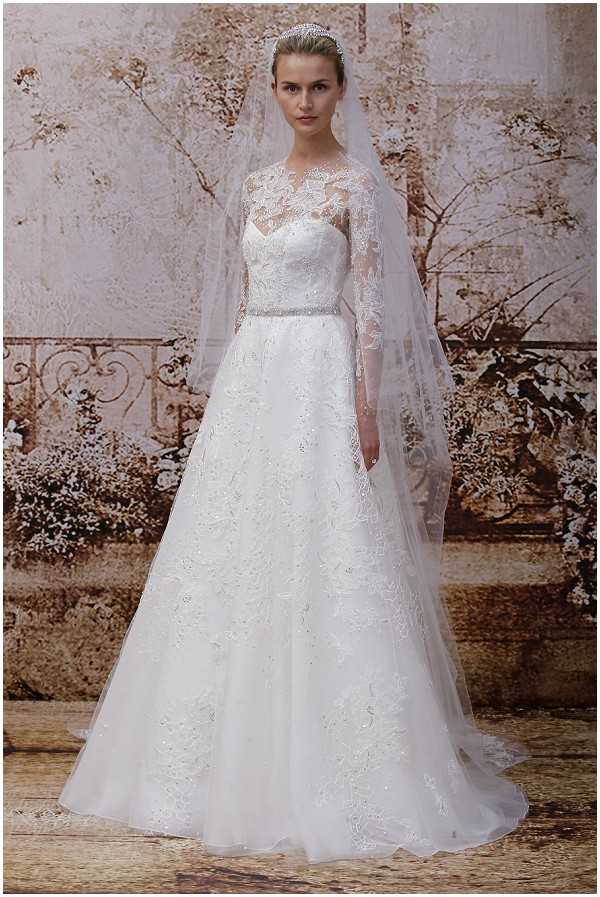 This collection has a different ambience to the designer's Spring 2014 Collection, which was inspired by Jack O, with chic tailored coats and short dress combinations for the traditional civil wedding in France.  The Fall collection is utterly romantic with floral, vine and lattice motifs meticulously incorporated into the designs in rich and delicate beadwork.
Whilst Monique Lhuillier's designs never disappoint the excitement really lies in the blush palette and a dusty lavender-grey shade.  Summing up the collection Lhuillier says: "It's opulence with a light touch" and for me that summarizes a perfect wedding them as well.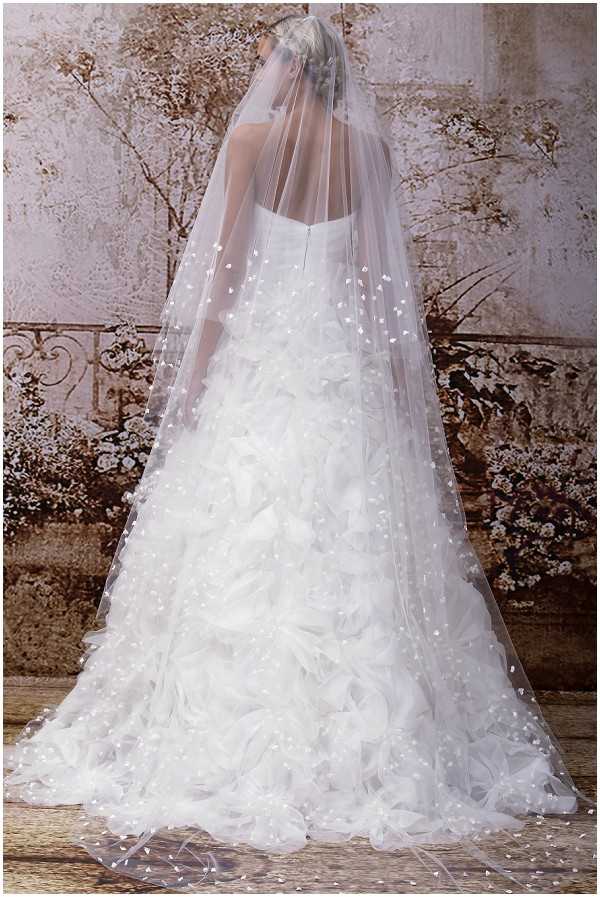 To view more of Monique Lhuillier wedding dresses or her dresses at real weddings click here.
To find out your nearest store, prices and availability visit Monique Lhuillier.
Which one is your favourite dress?