Good Morning lovely FWS readers, I hope you are having a great week so far! Today we have for you a modern romantic La Rochelle styled shoot.
I'm really loving this two piece wedding dress trend we keep seeing here at French Wedding Style. Today's two piece lace gown from Felicie Oh Oui is stunning with it's long train and 3/4 length sleeves, it needs little else adding to it for the WOW factor!
This modern shoot includes not one but two stunning gowns. I've always loved the idea of wearing two dresses on my wedding day, I never actually did this (it was hard enough choosing just one as I reveal here) but I've seen so many brides opt for this luxury and they always add something really special to the evening when they usually change ready for a night of dancing. Plus who needs an excuse to buy TWO wedding dresses, not me!!
Today's styled shoot near the lovely city of La Rochelle was planned by Les Mariages by Mlle Sweet Wedding and captured beautifully by Rebecca Vaughan Cosquéric…
"This bridal shoot took place on the west coast of France, in a lovely guesthouse with scandinavian highlights."
"The place in itself is exceptional in many ways. As we first entered the guesthouse, we felt calm and steady, the whole space is perfectly arranged, it is modern yet has this thing so specific to Scandinavia that makes a place warm and welcoming."
"We wanted to show something simple, soft and warm. The eucalyptus smelt of oceanspray, and the soft light of the candles made for a peaceful atmosphere."
"The first dress the bride wears is modern yet timeless and simple with lace cascading down the long skirt, and the second dress had something more wispy and vaporous to it which was a wonderful match to the place itself and gave us the opportunity to create something whole and complete."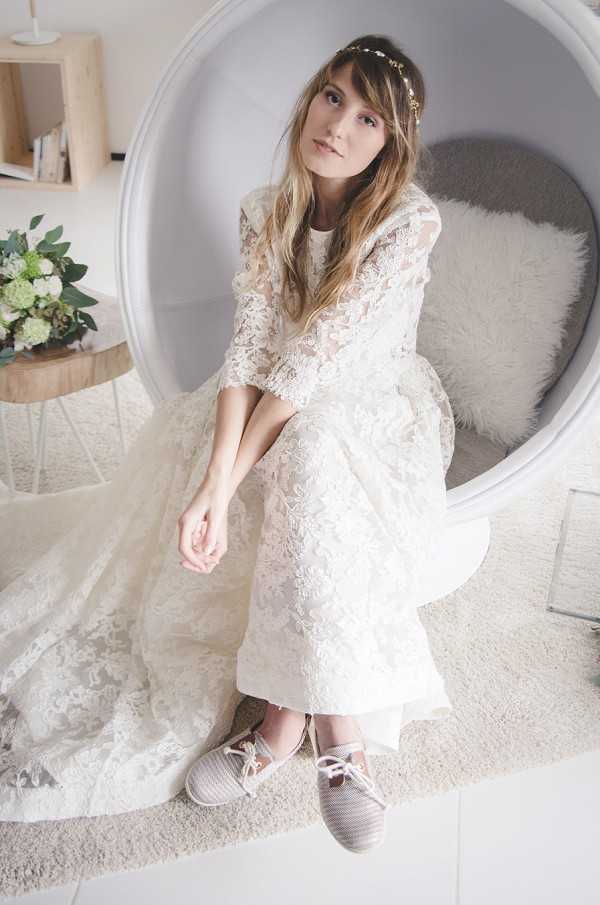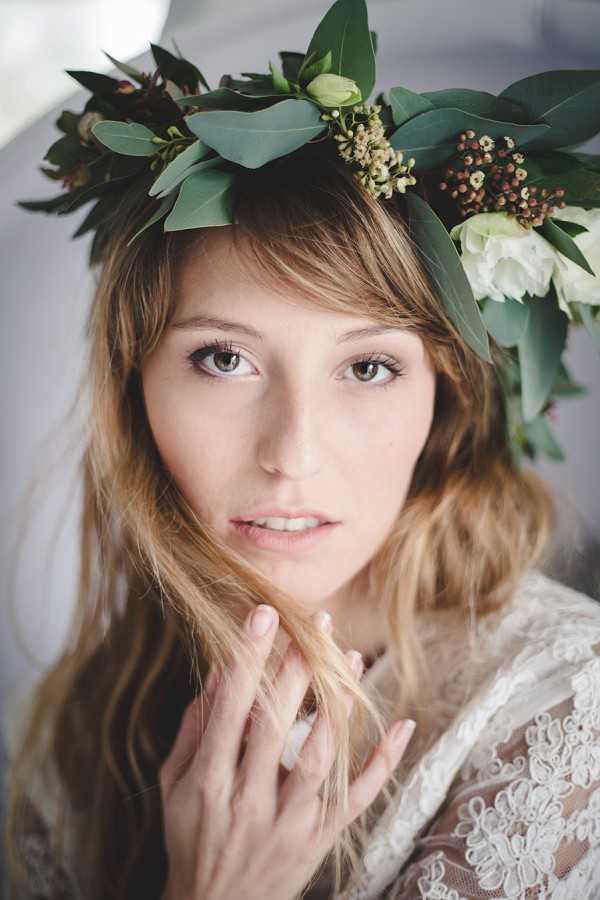 "The stationary was handcrafted by french artist River Fabric, and added a punchy twist to the soft and darker tones of the table."
"The bride is surrounded by flowers arranged by the talented Claire Jaurand, and wears a crown of eucalyptus and white flowers which resonates with the decoration of the table and the mantlepiece."
"She sways between several moods as she goes from the bedroom, with bright and sharp light, to the reception area, where the light is more scarce and highlights her gown and crown, to finally move the the candlelit reception table, simple and elegantly styled."
"The bride has traded her flower crown for a jewelry crown handcrafted by l'Atelier de Sylvie, woven with pearls, silver and ribbon."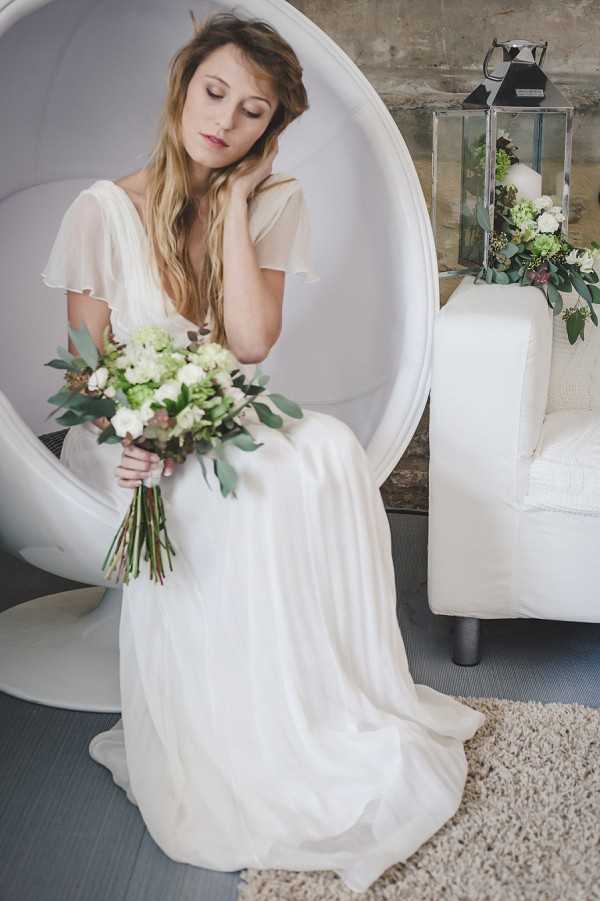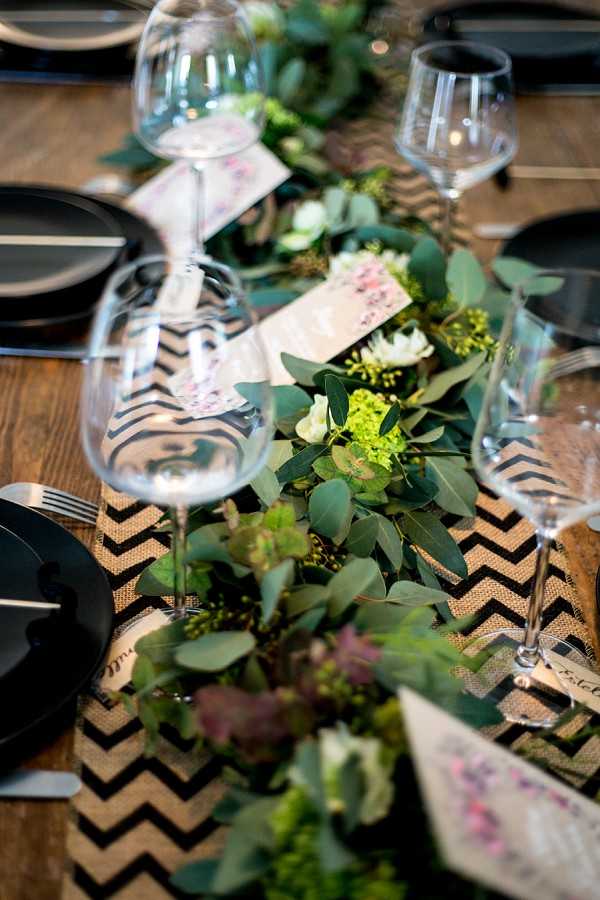 "This was an audacious enterprise for the whole team, as it is not a common way of conceptualizing weddings in France. We wanted to make something that brought a local community of artists together to create something a bit different and showcased talents from Charente-Maritime (La Rochelle and its surroundings)."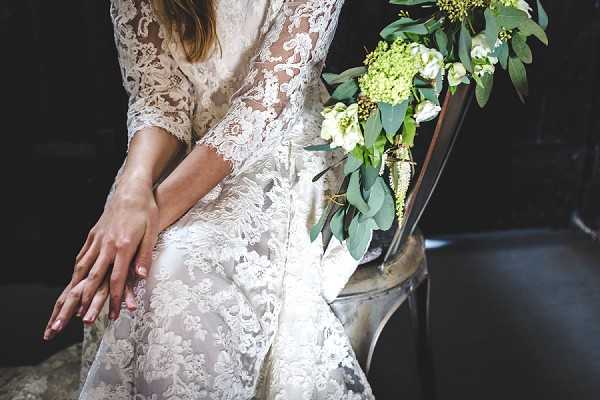 Personally I'm not a huge fan of modern design (being a lover of all things vintage myself) but I'm really loving this simplistic, calm style, especially the black and gold table theme!
For even more wedding inspiration, why not check out some of our inspiration boards here.
With love,
Christina x
Modern Romantic La Rochelle Styled Shoot Snapshot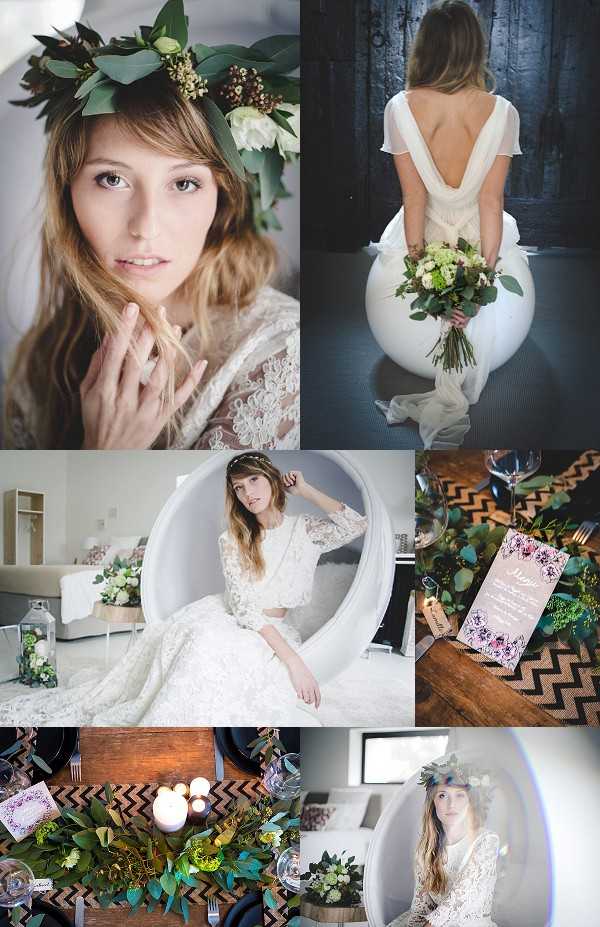 Wedding Vendors
Accessories: L'Atelier de Sylvie | Accommodation: Le Carré 1705 | Brides Dress: Felicie Oh Oui | Planner: Les Mariages by Mlle Sweet Wedding | Florist: Atelier Claire Jaurand | Make Up: Belles Chez L | Stationery: River Fabric | Videographer: Marie marry Me | Photographer: Rebecca Vaughan Cosquéric