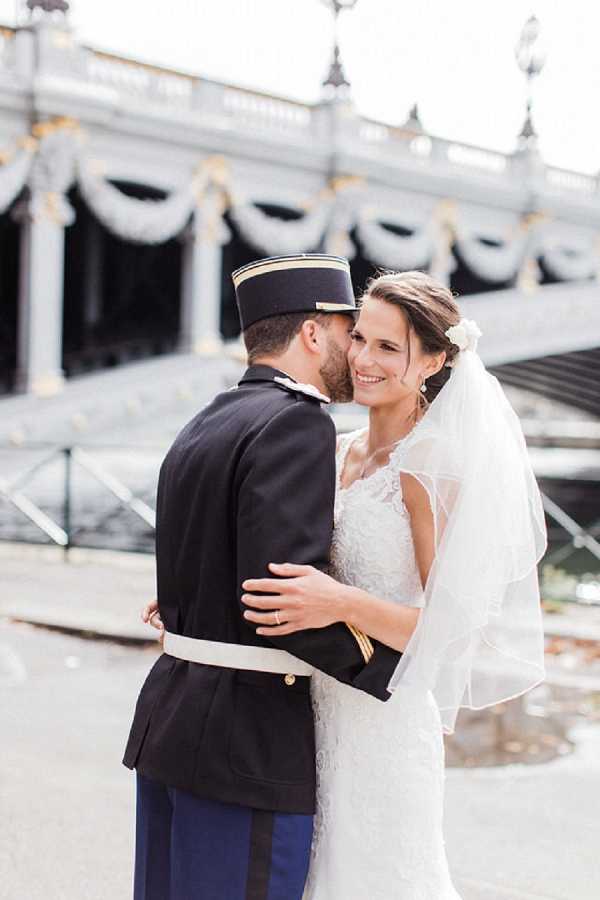 Good morning folks, today we are bringing the week and year to an end with this gorgeous military inspired French countryside wedding! Can you believe we have come to the end of 2017 already, we can't either! It's been a fantastic year of weddings here and we have loved sharing them all with you. We can't wait to see you return next year for even more inspiration, helpful tips and practical information for your wedding planning journey.
Today's military inspired French countryside wedding is full of chic details, our bride wore a stunning lace gown with a pair of Jimmy Choo's for her elegant nuptials.
Laurie and Thomas decided on a French countryside wedding for their big day with a little touch of Paris for good measure, what a perfect combination. The day was held at the rustic Ferme de la Ronce and Céline Chan Photographie was there to capture all the emotions of the day. She did a fantastic job of capturing Laurie and Thomas' first look, you can feel the emotion ooze from the photographs below!
We will now pass you over to Céline who will be walking us through this military inspired French countryside wedding…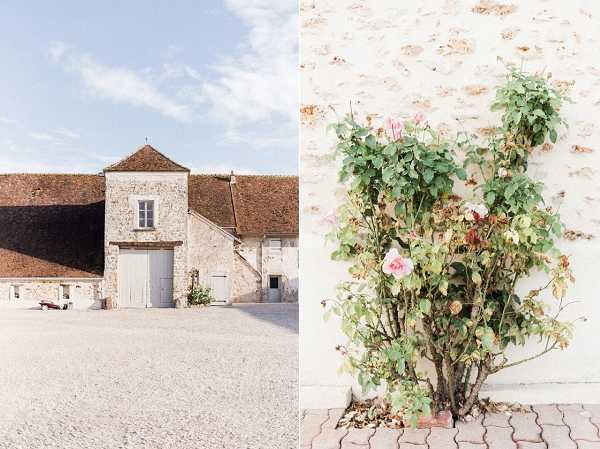 "Laurie and Thomas tied the knot this past September on a sunny day. Thomas is a military officer and he wanted to get married in his official uniform which certainly added a very elegant touch to their wedding day!"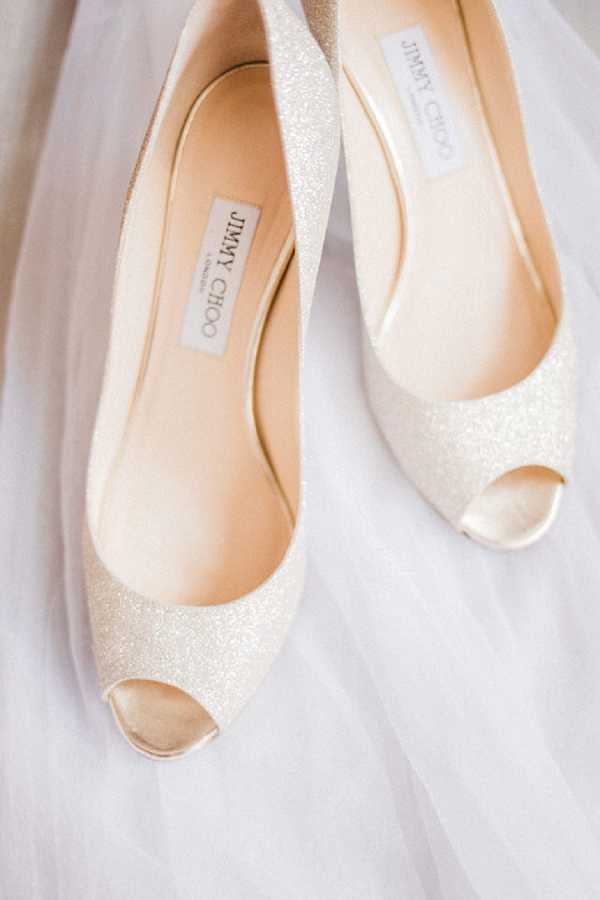 "Both Laurie and Thomas were getting ready in their apartment with their closest friends. When Thomas first looked at his soon-to-be wife, his tears were running all over his face and made others cry too, including close friends and me, the photographer!"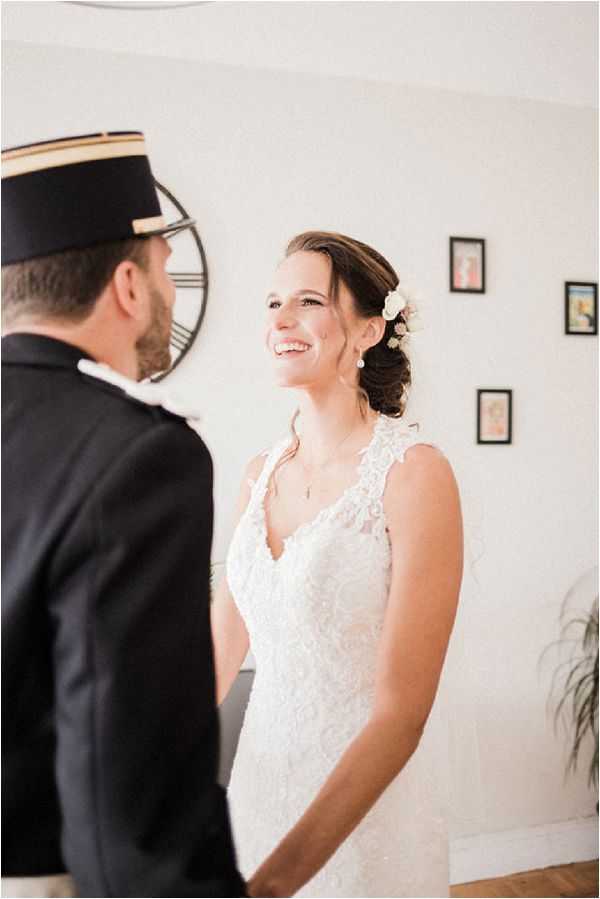 "All their family and friends gathered at the Maison Alfort city hall to celebrate their union and once they were officially married, Thomas' military friends formed a guard of honor to welcome the newlyweds! What a emotional moment, again!"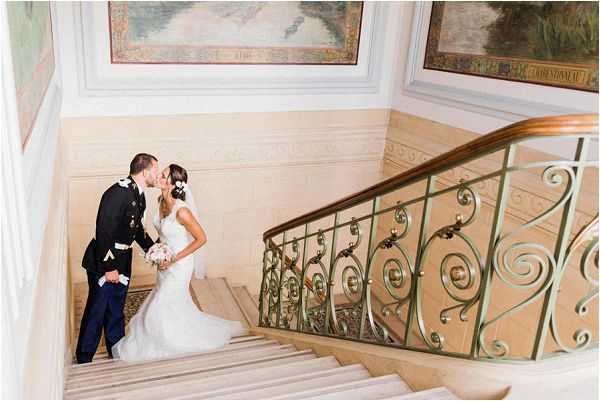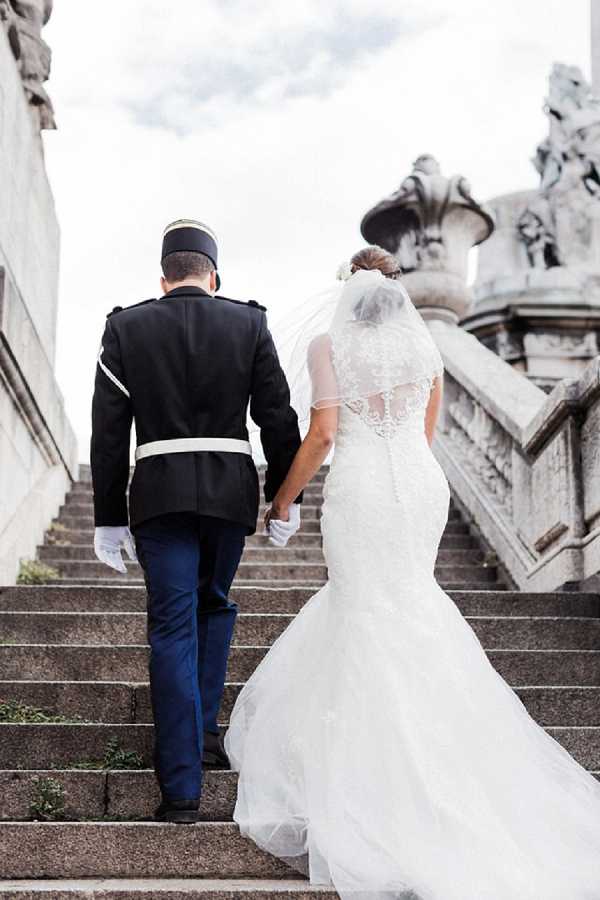 "We, then, went to Paris to shoot some pictures at Pont Alexandre III, a very romantic bridge with Parisian lamps and stunning views of the Eiffel Tower."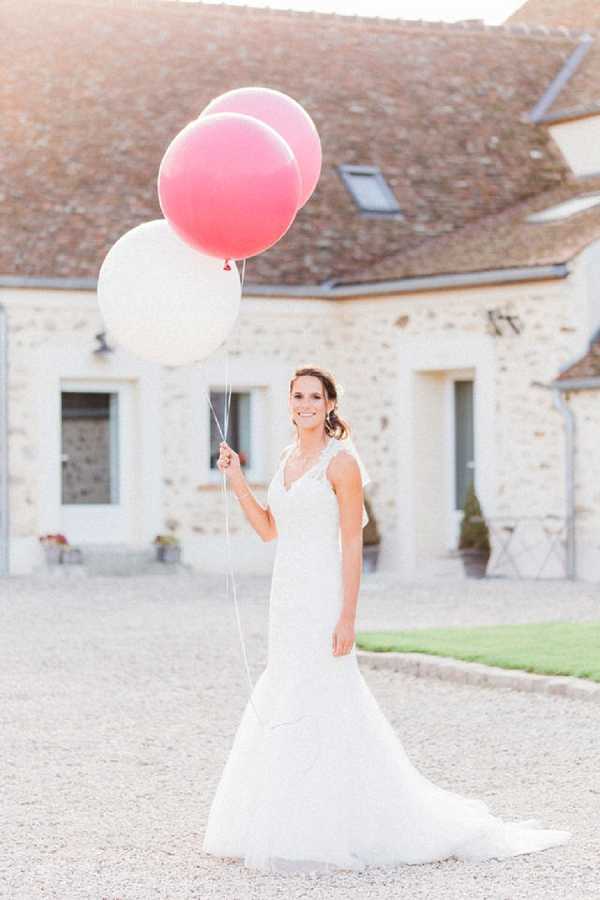 "Later on this day, guests and newlyweds drove to the French countryside, to an old farm called Ferme de la Ronce, to drink fine wine and wear pink sunglasses!"
"I really loved spending the day with them. Once in a while, some brides and grooms make me feel like a close friend and it is hard to leave them once the job is done!"
Congratulation Laurie and Thomas from everyone here at French Wedding Style!
For even more Military inspired wedding inspiration check out this wedding in Chamonix.
Military Inspired French Countryside Wedding Snapshot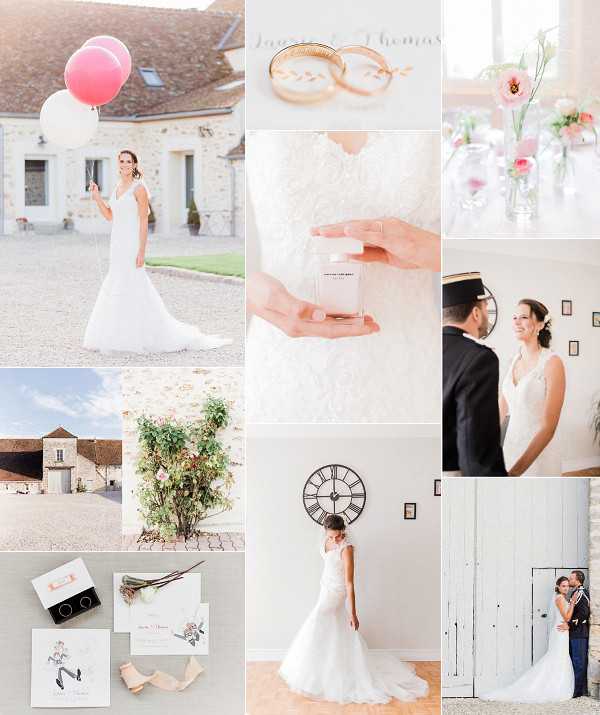 Wedding Vendors
Photographer: Céline Chan Photographie | Ceremony Venue: Ferme de la Ronce | Shoes: Jimmy Choo | Flower Design: Gill Boyard | Gown: A l'infini Mariage | Invitiation: Cotton Bird