A little while ago I launched my search for the first real life Belle Bride for French Wedding Style. Thank you to all the brides to be who took the time to apply to become a French Wedding Style Belle Brides, I received lots of wonderful submissions and it was a delight to find out more about all of your weddings.
Now you might have noticed that I was looking for a Belle Bride, but I am introducing two new Belle Brides!  Two submissions really stood out for me, so I have decied to have two lovely brides to be, as the first members of the FWS Belle Brides Club.
So without further ado and in no particular order I introduce to you Belle Bride Number 1:
Angela Wheale – Vintage Style Wedding in South of France
"We always knew we would get married in France. We fell in love with the country, its food, its quaint little villages, its wine… but most of all the beautiful region of Vendee.
Having bought a house and lived in France it was no surprise to our relatives therefore when we announced that we were to hold our wedding in France this September and when discussing our wishes for an outdoor wedding, some very wonderful friends of ours offered their large garden as a venue for us to hold it.
I've always wanted a Vintage style wedding and the garden setting will be the perfect backdrop for all my ideas. Being a creative person, (I'm a freelance Interior Designer) I've wanted to hand craft as much of the detail and planning as I can (and it helps keep a tight lid on the budget!) from making our own invitations and even down to sourcing our own seeds and bulbs to be grown especially for all the floral displays, boutonnieres and even the bouquets. I've just finished making a lace cuff bracelet out of the vintage lace my Mom used to make her wedding dress which I have embellished with vintage pearls and rhinestones I've salvaged from old broken necklaces. It's a lot of hard work but I'm hoping the end result will be worth it!"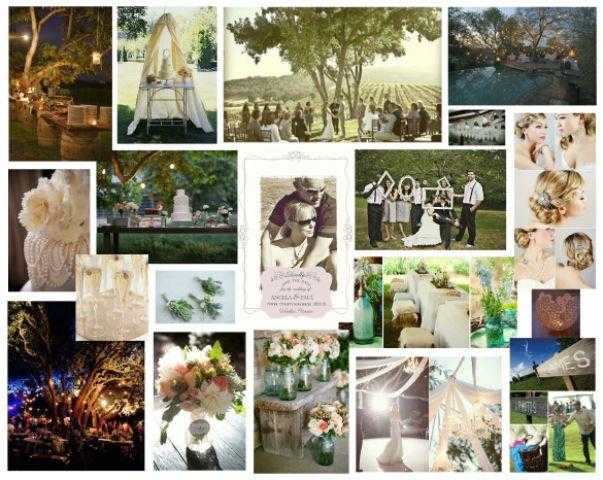 Belle Bride Number 2:
Claire Morris – glam dance themed wedding

"I'm an English mademoiselle who met her French Prince in England 2008, we laughed, had lots of fun, traveled, danced together, competed before falling in love and moving to the South of France to begin a new chapter in our lives and now planning our wedding.
Our wedding is taking place in Jouques. We have chosen a civil ceremony which will take place at the mairie and not in the church.  Afterwards the reception and evening parties will be held at the Abbaye Saint Hilaire in Ollieres near Saint Maximin www.abbayesainthilaire.com in Provence.  The venue is a beautiful vineyard boosting over 130 hectares and offers gite accommodation.  Our wedding will be international with both English and French families/friends attending, so it is important for us create an atmosphere where people feel comfortable and happy.  In order to do this we are not leaving anything to chance, we plan to organise our day the best we can and are even planning to have the ceremony documents and speeches translated where possible. 
We are competitors of Latin dance and most of our friends are too, so we plan to have a live band play at our wedding which we are really excited about.  Our colour scheme, will be fuschia pink, black and grey.  We are thinking roses for the flowers, a theme of dance and sparkles. Everyone is expected to be glamed up and ready to party.
Our catering is being planned out but a michelin star chef famous in France together with another caterer and our amazing Photographer is going to capture all our moments on picture and film.
We can't wait to be married and become the new Mr and Mrs Savarino. "
In the run up to their weddings Angela and Claire will be sharing their wedding planning journeys with us, so do take time out to leave a comment below and make the ladies feel welcome.